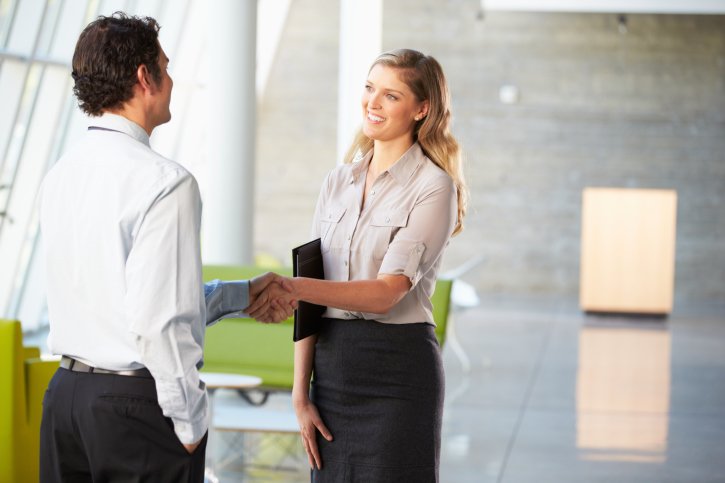 LINK
Imagine that you did all the tasks, you go with the best attitude to your long-awaited interview, you have a number of sentences and rehearsed answers so you are sure it will be a total success.
Then we enter the steps of the long-awaited interview:
First step: In your first contact with the person whoever it is you must make sure to transmit a positive attitude since you do not know who receives you "Say hello with the best attitude", smile and show cordiality at all times, it would be recommended a good handshake NO very firm and not loose, in any case to instill greater confidence you can support your left hand on his forearm showing greater closeness, although this I can leave it more for business.
Step Two: Learn the name of the interviewer and call him or her by name. At the beginning of the interview, ask his name or you just have to remember him, asking this question helps to release tension and stress, above all, it shows your interest in the person, keep this in mind as it will make you stand out from the other applicants.
If the interviewer is your age or younger and you "Tutea" you can do the same also otherwise just call him "You" in this way we can avoid any kind of confusion.
Keep these first two points in mind for your interview and ensure a better approach to the interviewer.
---

---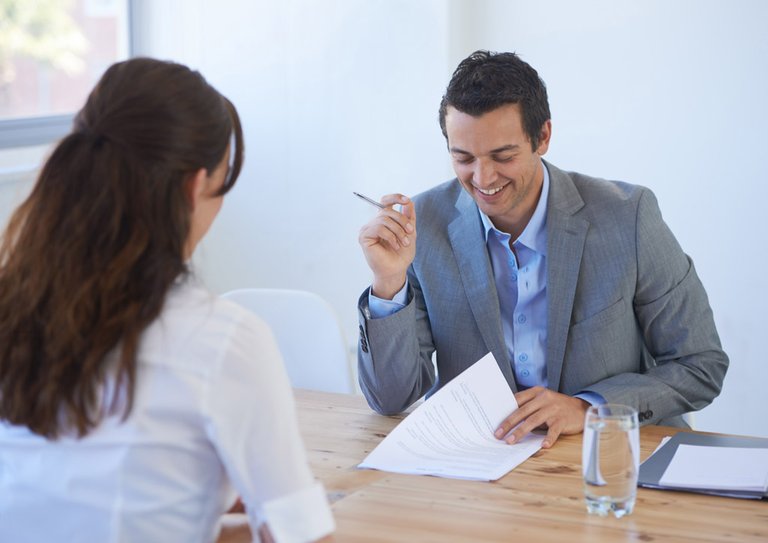 LINK
Imagínate que hiciste todas las tareas, vas con la mejor actitud a tu tan esperada entrevista, tienes una cantidad de frases y respuestas ensayadas por lo que estas seguro que será un éxito total.
###Entonces entramos an los pasos de la tan esperada entrevista:
Primer paso: En tu primer contacto con la persona que sea debes asegurarte de transmitir actitud positiva ya que no sabes quien te recibe "Saluda con la mejor actitud", sonríe y muestra cordialidad en todo momento, lo recomendable sería un buen apretón de manos NO muy firme y tampoco flojo, en todo caso para infundir mayor confianza puedes apoyar tu mano izquierda en su antebrazo demostrando mayor cercanía, aunque esto puedo dejarlo mas para los negocios.
Segundo paso: Aprende el nombre del entrevistador y llámalo por su nombre. Al comenzar la entrevista pregunta su nombre o simplemente debes recordarlo, hacer esta pregunta ayuda a liberar tensiones y estrés sobretodo demuestra tu interés por la persona, ten en cuenta esto ya que te destacará de los demás postulantes.
Si el entrevistador es de tu edad o menos y te "Tutea" puedes hacer lo mismo también en caso contrario solo llámalo por "Usted" de esta manera podemos evita cualquier tipo de confusión.
Ten en cuenta estos dos primero puntos para tu entrevista y aseguras mejor acercamiento al entrevistador.