LINK
Very good, we are already finishing the interview and we hope it has been successful (That is what we work for) and now what next?
Although we are almost at the end, let us remember that EVERYTHING is valid, we continue to be evaluated in every way even when we leave that office, that is why we can take into account the following recommendations after the interview:
First recommendation: "Always be grateful" this is a way to show respect and consideration for the work of the other and in this case it scores points. At the end of the conversation, we must thank those who interviewed us for their time, this courtesy demonstration helps us to stand out from the rest.
Second recommendation: This is not over yet "You must show interest in the next steps." The idea is that you are really interested in the steps to follow in this selection process for the position, here you are showing a genuine interest in the job, in filling that vacancy, it is also important that you show yourself with the disposition to start the job. soon as possible.
Review these two recommendations to make them part of you.
---

---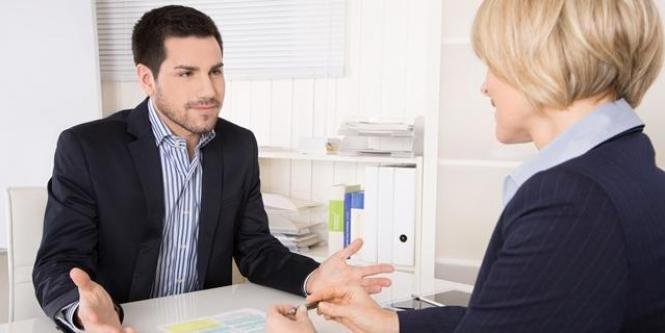 LINK
Muy bien, ya estamos terminando con la entrevista y esperamos que haya sido exitosa (Eso es por lo que trabajamos) y ahora ¿Qué sigue?.
A pesar de que ya estamos casi al final recordemos que TODO vale, seguimos siendo evaluados de todas las manera aún cuando nos retiremos de esa oficina, es por ello que podemos tener en cuenta las siguientes recomendaciones después de la entrevista:
Primer recomendación: "Ser siempre agradecidos" esta es una manera de demostrar respeto y consideración por el trabajo del otro y en este caso suma puntos. Al terminar la conversación debemos agradecer por su tiempo a quien nos ha entrevistado, esta demostración de cortesía nos ayuda a destacarnos del resto.
Segunda recomendación: Esto aún no ha acabado "Debes demostrar interés por los siguientes pasos". La idea es que te intereses realmente por los pasos a seguir en este proceso de selección para el puesto, aquí estas demostrando un interés genuino en el puesto de trabajo, en cubrir esa vacancia, también es importante que te muestres con la disposición para comenzar lo antes posible.
Repasa estas dos recomendaciones para hacerlas parte de ti.