Hola a todos, que tengan un excelente día, a veces nuestra ilusión óptica nos hace creer que lo que vemos es real, pero ahí esta frente a nosotros, como lo esta este gran árbol, el cual al quitarle una foto con mi teléfono celular, que lo hice de una manera muy peculiar, colocándolo en una parte en donde como verán amigos, la imagen, en lo personal y para mi gusto es excelente, por el solo hecho de que dicho árbol, si lo miramos bien parece de tamaño natural y muy grande por cierto, pero la verdad apenas mide casi tres metros, creo que realmente hasta a mi me sorprendió de como salió esta foto, por lo tanto lo quiero compartir con todos ustedes.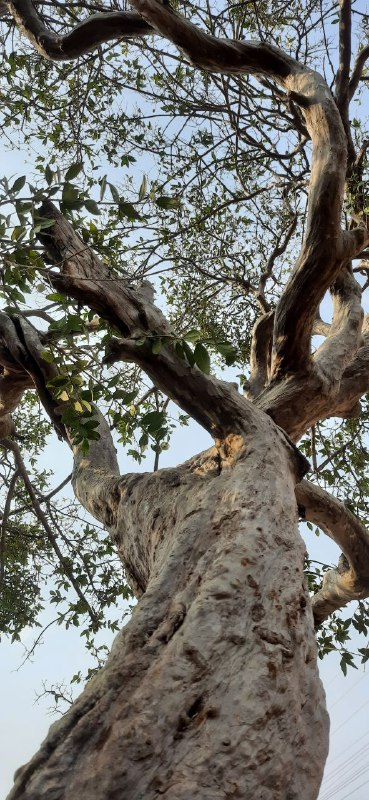 La parte de arriba o sea donde se puede ver las ramas, a las que las puedo tocar con mis manos, pero sin embargo, como bien dije la ilusión óptica, hasta a mi me sorprendió, me pongo a pensar, diciéndome, que hermoso seria quitar una foto así, pero de unas de mis plantas de flores del jardin, en los días de primavera, donde las mismas están completamente cargadas de flores, seria sorprendente verlas.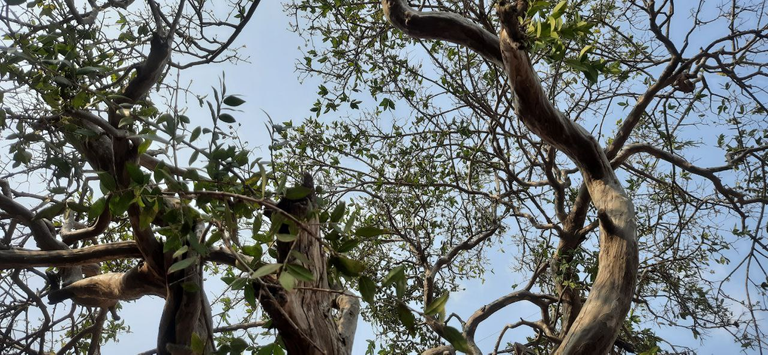 Quiero dejar plasmado, esta imagen en este post, teniendo en consideración y sabiendo que la foto, del comienzo del post, fue un juego, pero realmente cuando la visualice detenidamente, me dejo perplejo, es por eso que no dude un segundo mas y quite dos fotos mas, en donde la ultima o sea esta, seria del árbol en su tamaño normal, sinceramente nunca me había ocurrido algo así.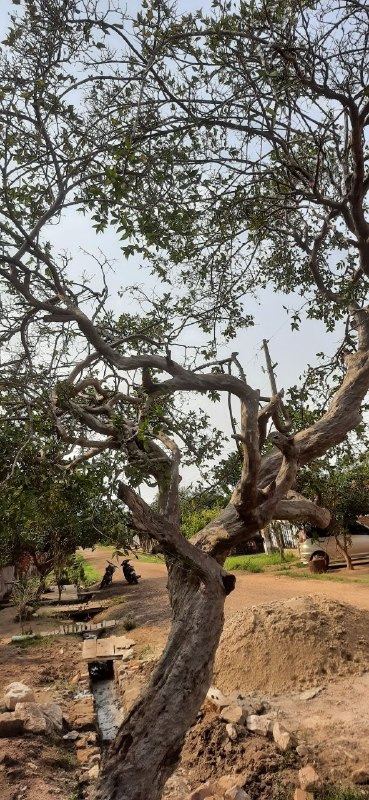 A veces cuando sin darnos cuenta ocurren estas cosas, en donde podemos notar y apreciar, algo nuevo nos llena de alegría como lo es en mi caso, en estos momentos, porque de algo tan pequeño, se lo puede transformar en algo tan colosal y verídica.
MUCHAS GRACIAS POR SEGUIRME Y LEERME, QUE PASEN UN EXCELENTE DIA, EN FAMILIA.
TRADUCIDO AL INGLES.
Hello everyone, have a great day, sometimes our optical illusion makes us believe that what we see is real, but there it is in front of us, as is this great tree, which to take a picture with my cell phone, I did it in a very peculiar way, placing it in a part where as you will see friends, the image, personally and for my taste is excellent, by the mere fact that this tree, if we look at it well seems life-size and very large indeed, but the truth is just about three meters, I think that really even I was surprised how this photo came out, so I want to share with all of you.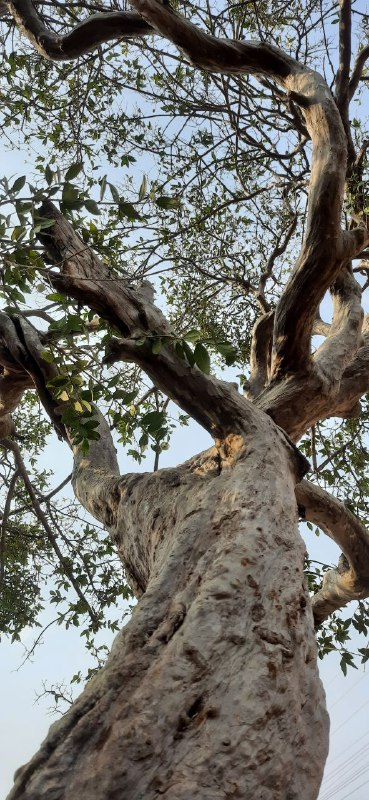 The top part is where you can see the branches, which I can touch with my hands, but nevertheless, as I said the optical illusion, even I was surprised, I start to think, saying to myself, how beautiful it would be to take a picture like this, but of one of my flowering plants in the garden, in the days of spring, where they are fully loaded with flowers, it would be amazing to see them.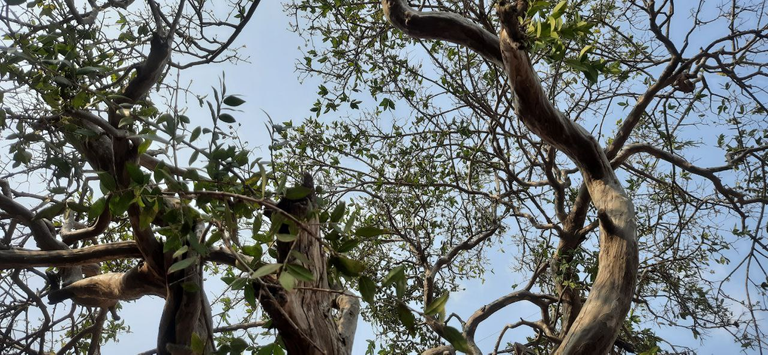 I want to leave captured, this image in this post, taking into consideration and knowing that the photo at the beginning of the post, was a game, but really when I visualized it carefully, it left me perplexed, that's why I did not hesitate a second more and removed two more photos, where the last one or this one, would be of the tree in its normal size, sincerely I had never happened something like this.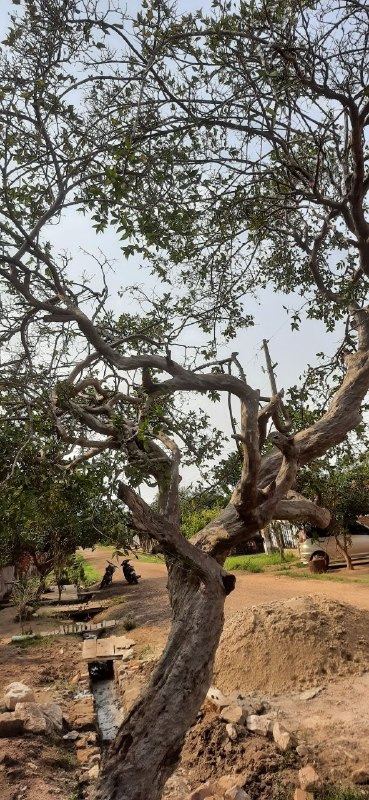 Sometimes when without realizing these things happen, where we can notice and appreciate, something new fills us with joy as it is in my case, in these moments, because of something so small, you can transform it into something so colossal and true.
THANK YOU VERY MUCH FOR FOLLOWING ME AND READING ME, HAVE A GREAT DAY WITH YOUR FAMILY.