Hola a todos, que tengan un buen comienzo de semana, luego de haber disfrutado del día anterior con la familia, en donde se pone de manifiesto todo nuestro amor y unidad, para que de esa manera entre todos los integrantes de la misma, efectuar y consolidar una fuerza de crecimiento, en todos los sentidos de la vida, como lo es con esta gran comunidad de HIVE, la que hace posible también en todo sentido, todo esto, asimismo como dije referente a la familia, también debemos disfrutar de nuestra obra, en este caso se trata de mi jardín, el cual lo disfruto a pleno, por todo lo logrado hasta ahora y que a veces me da alguna que otra sorpresa, con sus maravillosas flores, los colores verdes y variados de dichas plantas, que cada día que pasa se van poniendo mas bellas, pero de todo esto lo que mas me agrada son las sorpresas como este hongo que se puede ver en esta foto, el mismo es muy pequeño, es a la altura del césped o gramilla como quieran llamarlo, a lo que voy amigos sus formas, la que me llevo a un lugar de fantasía en mi mente, lo expreso de esa forma porque a dicho hongo lo comparo con un duende, sabemos que los mismos son seres muy diminutos o sea pequeños espíritus, por cierto muy traviesos, los cuales les agrada atormentar a las personas de todas las edades y razas, tienen la forma casi como los humanos, son seres mitológicos que están vinculados a la tierra, viven en lugares de bosques, es por eso mi comparación de este hongo con dicho duende, si observamos bien la foto, comenzando por su cabeza grande y su cuerpo pequeño y por supuesto el tamaño o estatura del mismo, también están los gomos, que tienen casi la misma forma y son seres mitológicos son muy importante para la tierra, porque los mismos trabajan en minas, son muy famosos en la literatura infantil a comparación de los elfos, quienes son muy bellos, jóvenes, tanto mujeres como hombres, son seres con poderes mágicos, de larga vida, casi inmortales, que viven en las fuentes, bosques o cuevas, así que considere la presencia de este hermoso hongo, por sus formas, también por lo que lo caracteriza, que si bien son seres mitológicos, su fama es mundial, porque se han hecho películas, bueno las mismas en su mayoría de terror, en cambio los elfos en su mayoría películas para niños.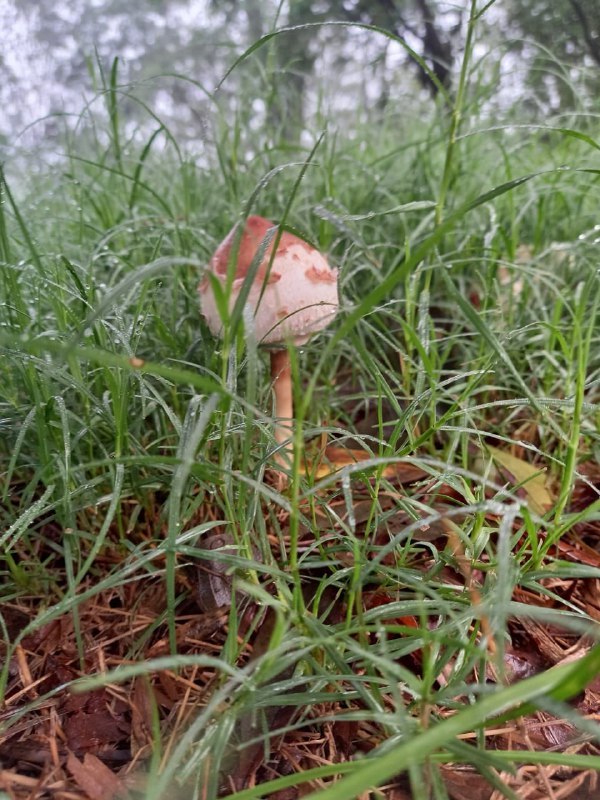 El detalle que rescato de esta hongo, para que con sus formas se pareciera mas a un duendo, es por su falta de cabello, el cual tendría que ser largo, con rastra y todo despeinado jajaaj.
Bueno referente a este post, uno tiene sus debilidades en ciertas fantasías, como en mi caso, es tanto que le coloque alrededor del mismo unas maderitas para que no se rompa o lo rompan los niños cuando jueguen en el jardín.
MUCHAS GRACIAS POR SEGUIRME Y LEERME, QUE TENGAN UN BUEN COMIENZO DE SEMANA.
TRANSLATED INTO ENGLISH.
Hello everyone, have a good start of the week, after having enjoyed the previous day with the family, where we show all our love and unity, so that in this way among all members of the same, effect and consolidate a force of growth in all senses of life, as it is with this great community of HIVE, which also makes possible in every way, all this, also as I said regarding the family, we must also enjoy our work, in this case it is my garden, I enjoy it to the fullest, for all that has been achieved so far and that sometimes gives me some surprises, with its wonderful flowers, the green and varied colors of these plants, that every day that passes are getting more beautiful, but of all this what pleases me most are the surprises like this fungus that you can see in this photo, it is very small, it is at the height of the lawn or grass as you want to call it, to which I go friends its shapes, which took me to a place of fantasy in my mind, I express it that way because I compare this mushroom with a goblin, we know that they are very tiny beings or small spirits, certainly very mischievous, which like to torment people of all ages and races, have the form almost like humans, are mythological beings that are linked to the earth, live in places of forests, that is why my comparison of this mushroom with the goblin, if we look at the picture well, starting with his big head and small body and of course the size or stature of the same, compared to the elves, who are very beautiful, young, both women and men, are beings with magical powers, long life, almost immortal, living in the springs, forests or caves, so consider the presence of this beautiful mushroom, for its forms, also for what characterizes it, that although they are mythological beings, their fame is worldwide, because they have been made movies, well the same mostly horror, instead the elves mostly children's movies.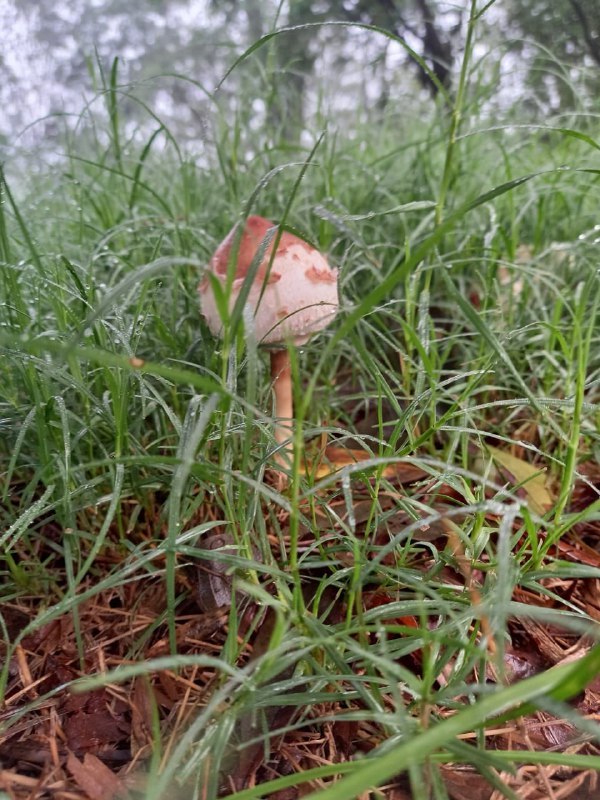 The detail that I rescue of this mushroom, to make it look more like an elf, is for its lack of hair, which would have to be long, with a drag and all tousled hahahaha.
Well, regarding this post, one has his weaknesses in certain fantasies, as in my case, so much so that I put some wood around it so that it won't break or be broken by the children when they play in the garden.
THANK YOU VERY MUCH FOR FOLLOWING AND READING ME, HAVE A NICE START OF THE WEEK.