Buenos días a todos, como es de publico conocimiento, que la triple frontera se llama a ese lugar, e porque en el mismo se junta la orilla de ARGENTINA-BRASIL Y PARAGUAY, el rio Uruguay divide ARGENTINA CON BRASIL, este mismo rio es el que hermosea sud américa, con LAS GRANDES CATARATAS DEL IGUAZU, el rio que divide BRASIL DEL PARAGUAY es el rio Paraná, que es el rio mas caudaloso del mundo, por su gran afluente, por eso para cruzar mas rápido es por medio de esta balza, solamente tarda 12 minutos.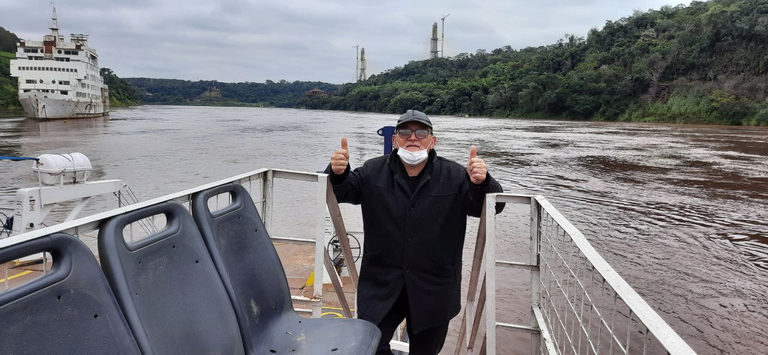 La verdad es un alivio, porque para hacerlo por tierra, seguro que lo vieron en una de mis publicaciones, el tiempo que se tarda, por el trafico que se genera, tanto para salir desde ARGENTIN, pasar por BRASIL, FOS DE IGUAZU, luego para pasar nuevamente el puente de la amistad desde BRASIL A PARAGUAY.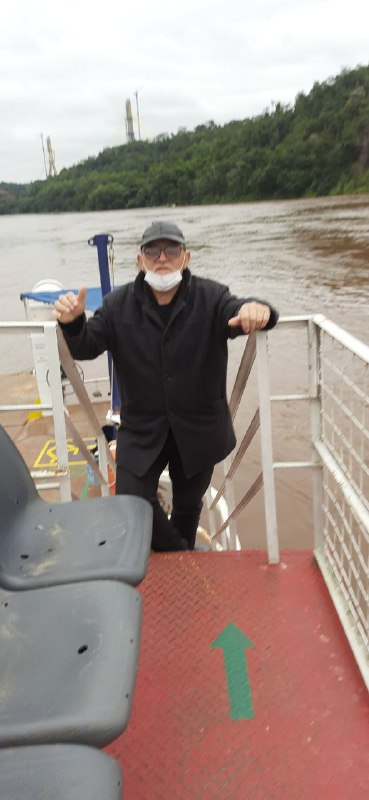 En cambio si lo hacemos dicha Balza, es mucho mas cómodo, como se ve en la foto, con todas las comodidades y al aire libre, disfrutando de la naturaleza de la orilla del rio, primero Iguazú y luego el Paraná.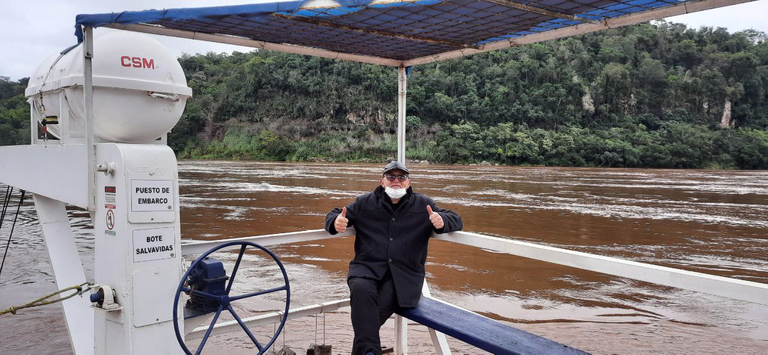 En un momento me dieron muchas ganas de ser yo el timonel, pero la verdad para desplazar tremenda barcaza, se necesita saber muchas cosas, lo primero la corriente de dicho rio, después por el peso que transporta que no es solamente personas, también lleva varios vehículos.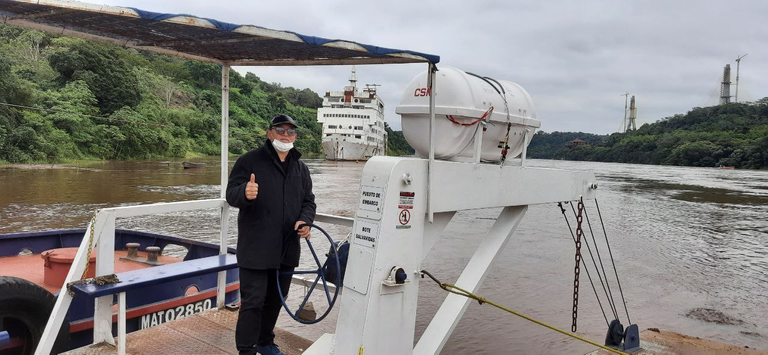 De esta manera nos vamos alejando del lado de la costa de ARGENTINA, dejando atrás las pequeñas barcazas que transportan solamente turistas.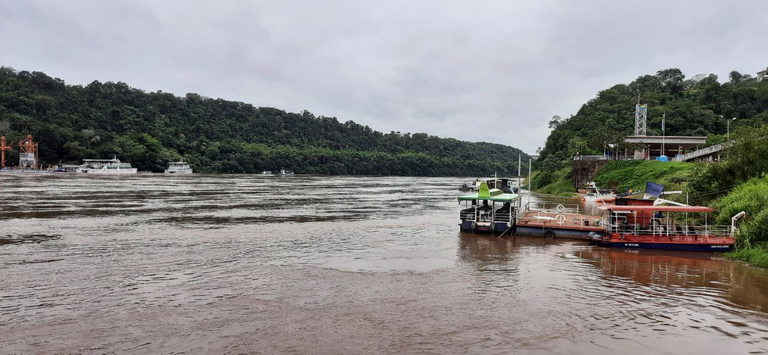 Valga la redundancia amigos como les dije referente a este rio, el cual tiene mucha velocidad por el hecho que esta muy próximo a las CATARATAS DEL IGUAZU, y la barcaza se desplaza contra la corriente.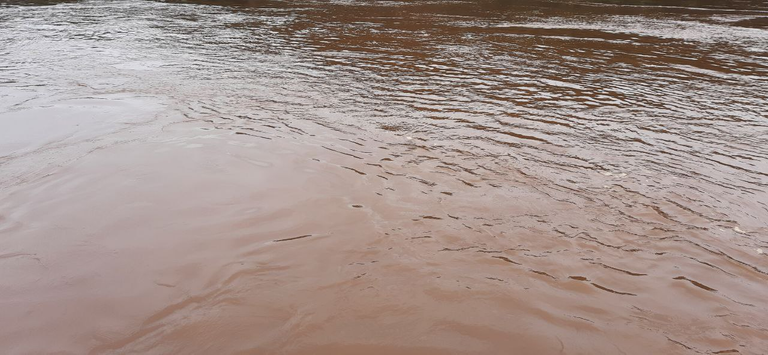 La verdad yo le saco el lado positivo de todo esta aventura, por el solo hecho de llegar mas rápido a mi casa, de esta manera, tardo solo 35 minutos y en cambio vía terrestre de 3 a 5 horas.
MUCHAS GRACIAS POR SEGUIRME Y LEERME, BUEN COMIENZO DE SEMANA.
TRANSLATED INTO ENGLISH.
Good morning to all, as it is of public knowledge, that the triple border is called to that place, and because in the same one the shore of ARGENTINA-BRAZIL AND PARAGUAY meets, the Uruguay river divides ARGENTINA WITH BRAZIL, this same river is the one that beautifies South America, with the GREAT CATARACTS OF IGUAZU, with the GREAT CATARATAS OF IGUAZU, the river that divides BRAZIL FROM PARAGUAY is the Parana River, which is the largest river in the world, for its large tributary, so to cross faster is by means of this bridge, it only takes 12 minutes.
image.png](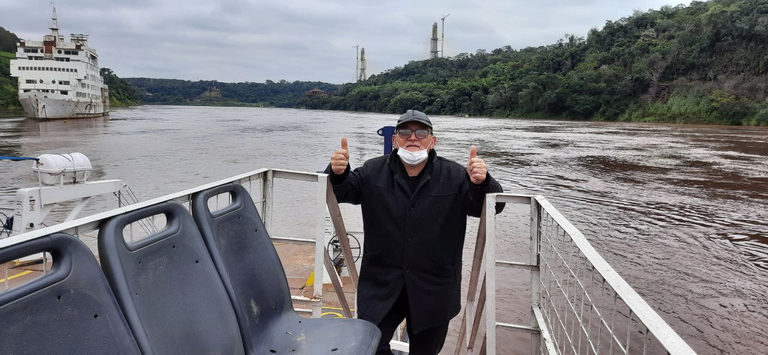 )
The truth is a relief, because to do it by land, sure you saw it in one of my publications, the time it takes, because of the traffic that is generated, both to leave from ARGENTIN, pass through BRAZIL, FOS DE IGUAZU, then to pass again the bridge of friendship from BRAZIL TO PARAGUAY.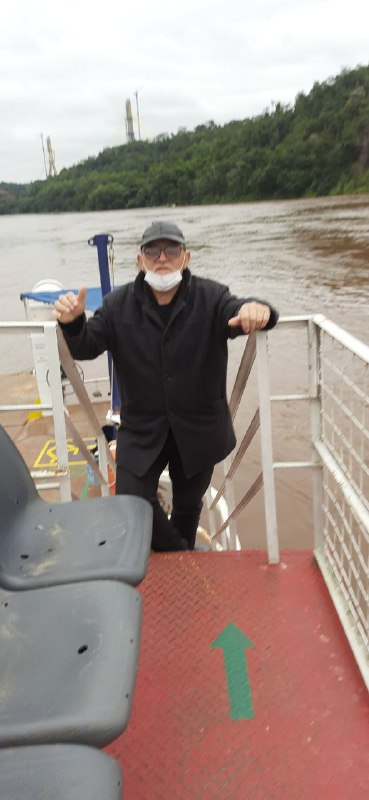 On the other hand if we do it said Balza, it is much more comfortable, as seen in the photo, with all the comforts and outdoors, enjoying the nature of the river bank, first Iguazu and then the Parana.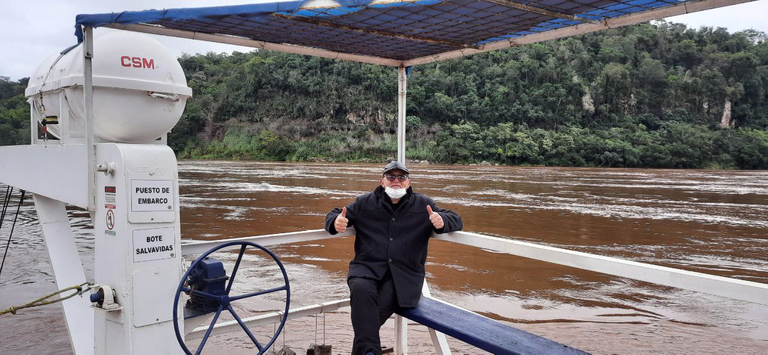 At one point I really wanted to be the helmsman, but the truth is that to move such a huge barge, you need to know a lot of things, first of all the current of the river, then the weight it carries, which is not only people, it also carries several vehicles.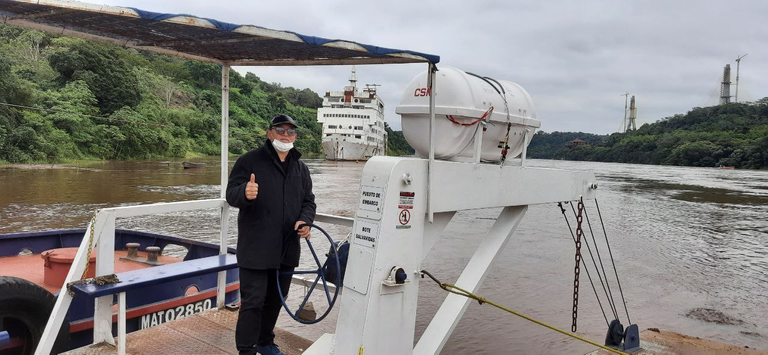 In this way we are moving away from the ARGENTINA side of the coast, leaving behind the small barges that transport only tourists.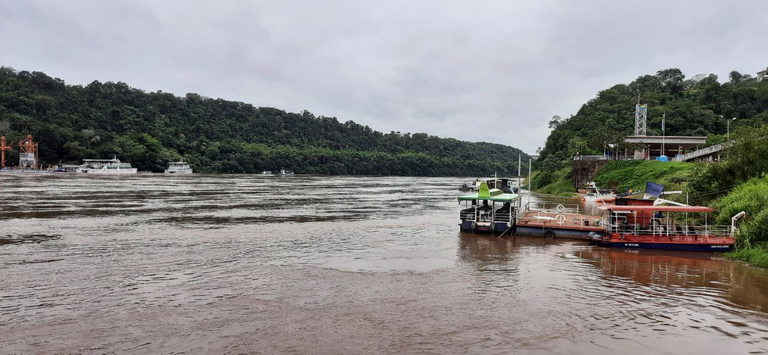 As I told you about this river, which has a lot of speed due to the fact that it is very close to the CATARATAS DEL IGUAZU, and the barge moves against the current.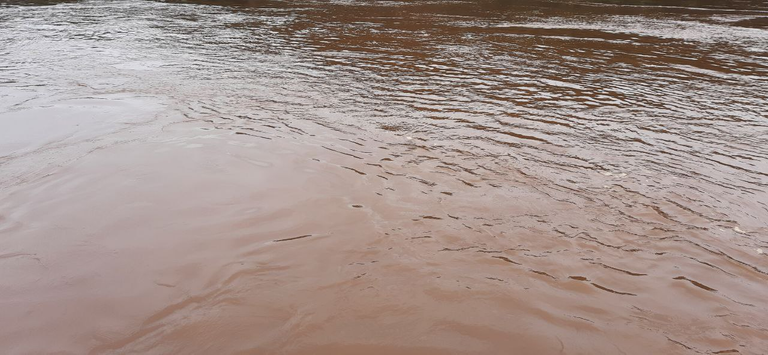 The truth is that I take the positive side of all this adventure, for the single fact of arriving faster to my house, this way, I take only 35 minutes and instead by land from 3 to 5 hours.
THANK YOU VERY MUCH FOR FOLLOWING ME AND READING ME, GOOD START OF THE WEEK.