Buenos días a todos, como todo domingo siempre a la expectativa de colaborar con alguien, como saben todos ustedes, en post anteriores, colaborando con un vecino en llenar la losa de su casa, o sea el techo, porque para mi en lo personal me hace sentir muy bien todo esto, como digo yo, hoy vos mañana yo, en lo de colaborar me refiero, aparte si es un vecino, es del barrio y si es del barrio, somos como una gran familia, a lo que voy hoy es que seguimos con la construcción de su casa, antes la losa, ahora las paredes y revoques, pisos, luego las aberturas, de esa manera colaborando, en muy poco tiempo podrá habitar su casa ya terminada.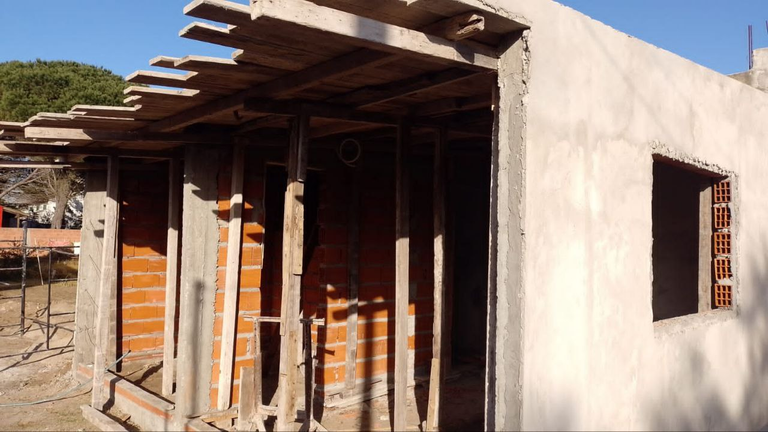 En la foto anterior se puede ver, todavía las maderas del encofrado de la losa, o sea las tablas que se colocan para llenar la losa ( el techo ), las cuales se deben dejar aproximadamente entre 20 a 30 días, para que de esa manera se seque bien el hormigón y así no tener problemas en el futuro por las rajaduras o fisuras.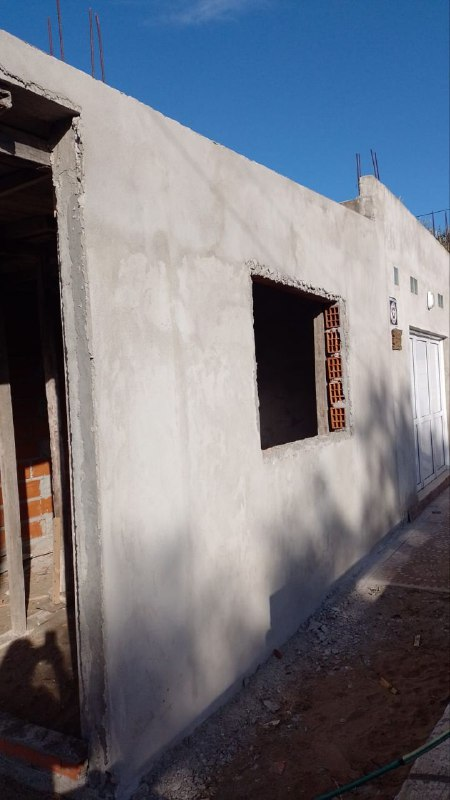 O sea que mientras esperamos que la losa cumpla con su termino de secado, se puede revocar las paredes, llenar lo que es contrapiso, cuando ya tenemos las cañerías de desagüe colocadas o sea el desagüe fluvial y cloacal, luego arriba del contrapiso se coloca una carpeta y sobre esta la terminación que seria el porcelanato o cerámica.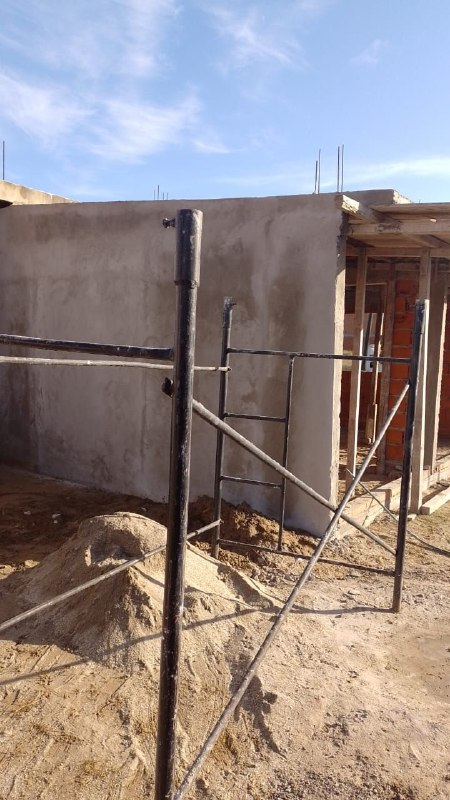 Amigos, lo que vemos en esta foto es lo que seria el garaje, por ahora dice el vecino que seria la abertura nada mas, luego mas adelante se colocaría el portón, lo cual es la medida perfecta para el ingreso de su vehículo.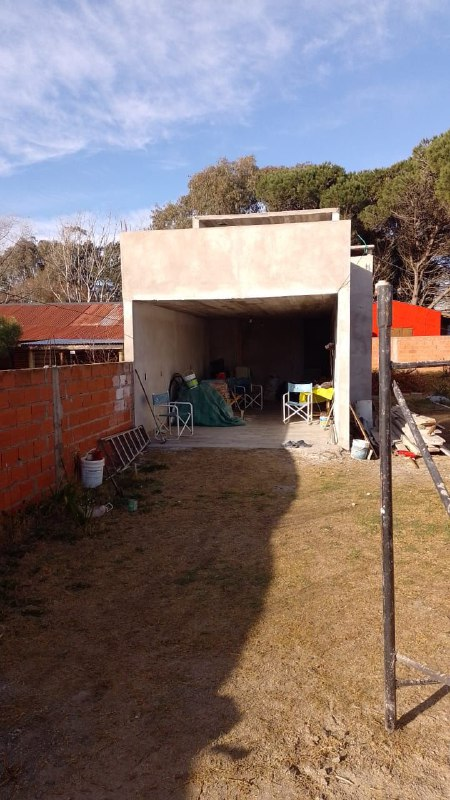 De esta manera queridos seguidores y entusiastas de esta gran plataforma social, como digo y en lo personal es muy bueno colaborar con otras personas, en este caso un vecino, por eso es muy bueno cuando decimos, LA UNION HACE LA FUERZA.
MUCHAS GRACIAS POR SEGUIRME Y LEERME, BUEN DOMINGO PARA TODOS.
TRANSLATED INTO ENGLISH.
Good morning everyone, as every Sunday I always expect to collaborate with someone, as you all know, in previous posts, collaborating with a neighbor in filling the slab of his house, that is the roof, because for me personally it makes me feel very good all this, as I say, today you tomorrow me, in terms of collaborating I mean, Besides, if he is a neighbor, he is from the neighborhood and if he is from the neighborhood, we are like a big family. What I am trying to say today is that we continue with the construction of his house, before the slab, now the walls and plaster, floors, then the openings, in this way collaborating, in a very short time he will be able to live in his house already finished.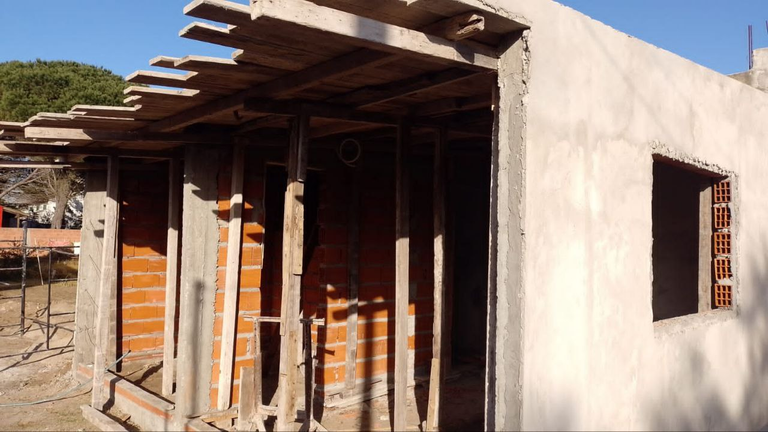 In the previous photo you can see, still the wood of the slab formwork, that is to say the boards that are placed to fill the slab (the roof), which should be left approximately between 20 to 30 days, so that the concrete dries well and thus not to have problems in the future by cracks or fissures.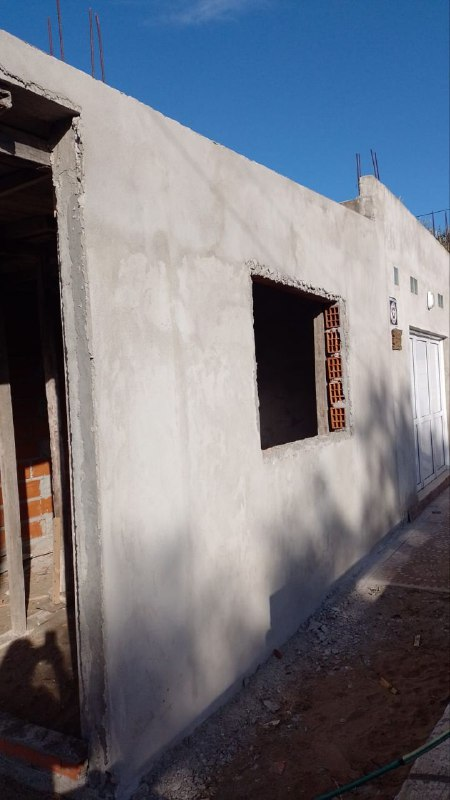 In other words, while we wait for the slab to finish drying, we can plaster the walls, fill the subfloor, when we already have the drainage pipes in place, that is to say the fluvial and sewage drainage, then a folder is placed on top of the subfloor and on top of this the finish, which would be the porcelain or ceramic tile.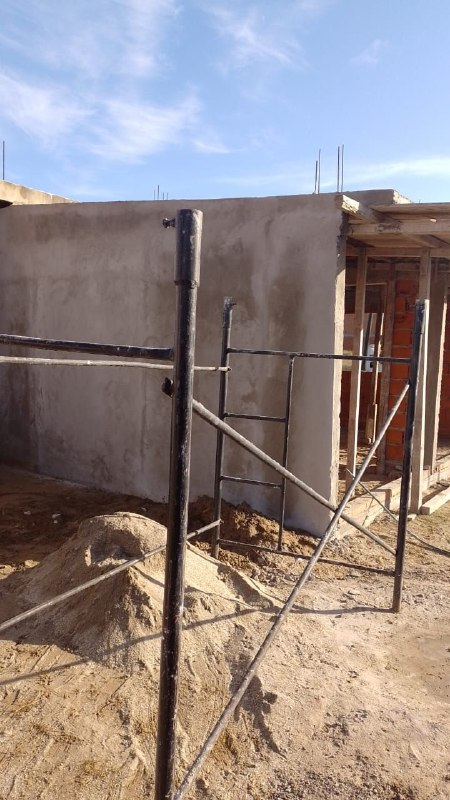 Friends, what we see in this photo is what would be the garage, for now the neighbor says it would be the opening nothing more, then later the gate would be placed, which is the perfect measure for the entry of your vehicle.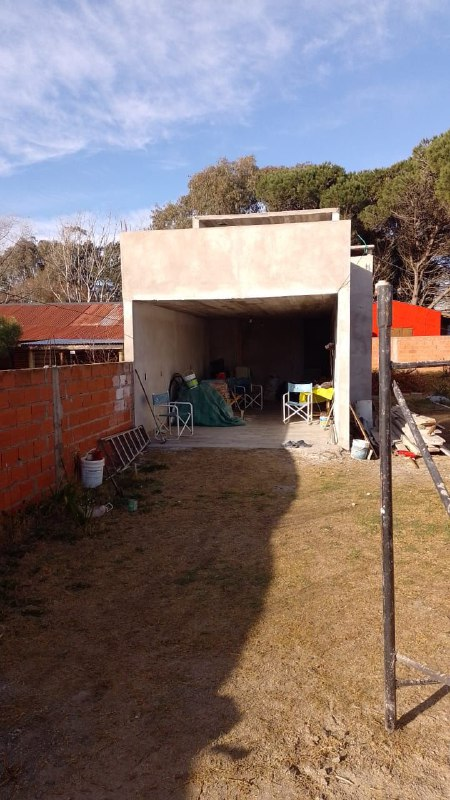 So dear followers and enthusiasts of this great social platform, as I say and personally it is very good to collaborate with other people, in this case a neighbor, so it is very good when we say, UNION IS FORCE.
THANK YOU VERY MUCH FOR FOLLOWING AND READING ME, GOOD SUNDAY TO ALL.