Hola a todos, como les había comentado en un post anterior referente a la pared, que realice para cerrar un poco la galería, en esta foto vemos que la misma ya esta terminada, esa seria la altura, luego hacia arriba continuare con rejas de metal.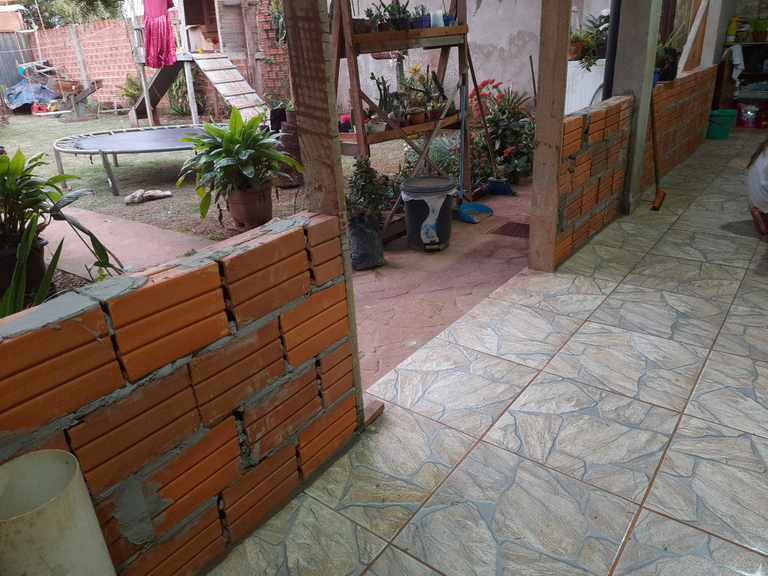 Así que una ves terminada la misma comencé a revocarla, para este trabajo la mescla tiene que estar lo mas blando posible, por supuesto que la elaboración de la misma le agregue un poco mas de cemento esto con la finalidad de que dicho revoque sea mas resistente, el motivo es que la parte que da hacia afuera, cuando llueve golpea mucho el agua entonces al ser resistente quedara mejor.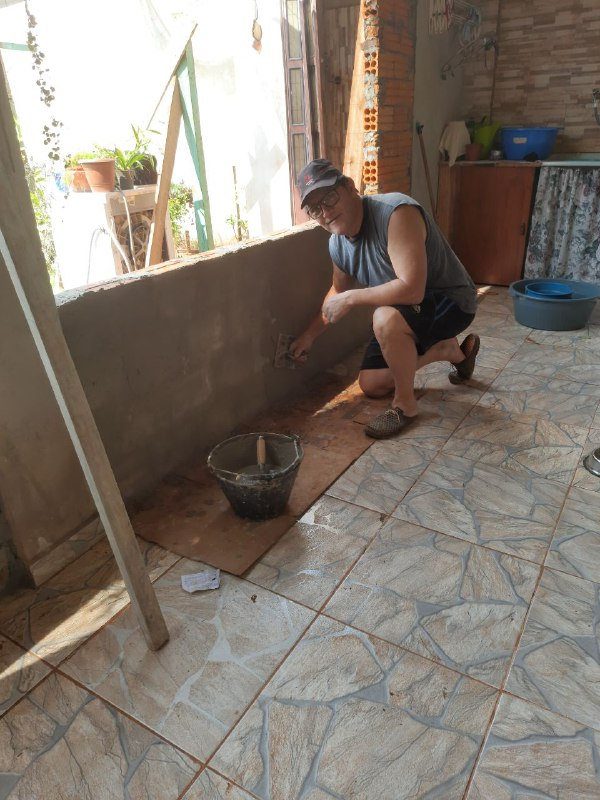 Así que manos a la obra, para este trabajo utilizó una regla de aluminio , la misma se usa para dejar bien parejo el revoqué, luego un fratacho y por supuesto un balde y la cuchara, con la mescla reforzada y blanda para que se pegue mejor.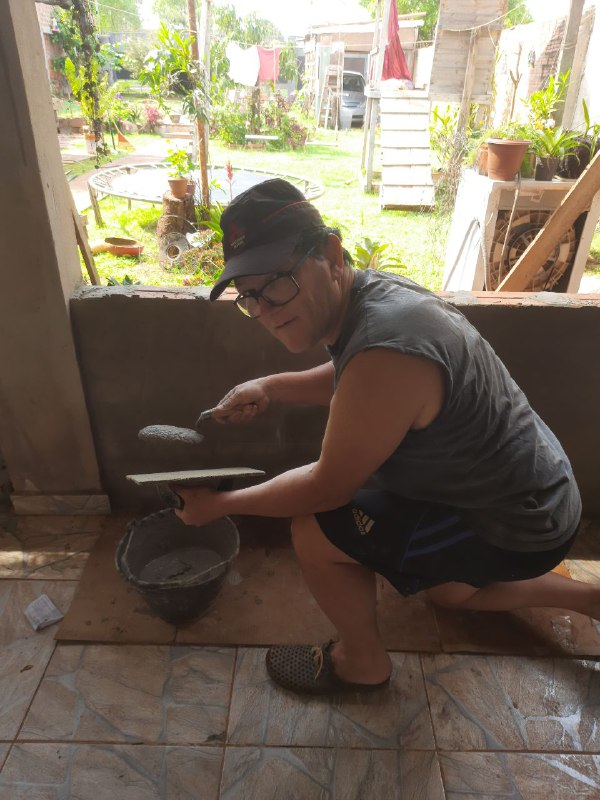 La verdad eso no es todo, porque para este trabajo tengo que contar con ayudantes en este caso mi nieta la mas pequeña de todas-EMILI- es la que quiere aprender por eso me dice- abuelo te ayudo jajaaj, como ven va a salir muy buena en el tema construcción,
.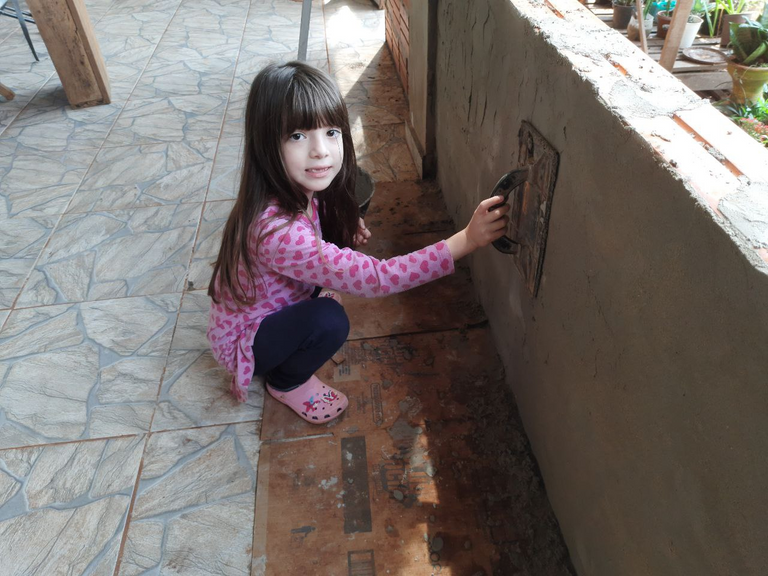 Luego de terminar el revoque de ambos lados de la pared, en la parte de arriba y del frente se coloca dos reglas a nivel, esto es para que salga bien derecho y por supuesto quede bien una ves que este terminado y bien fratachado.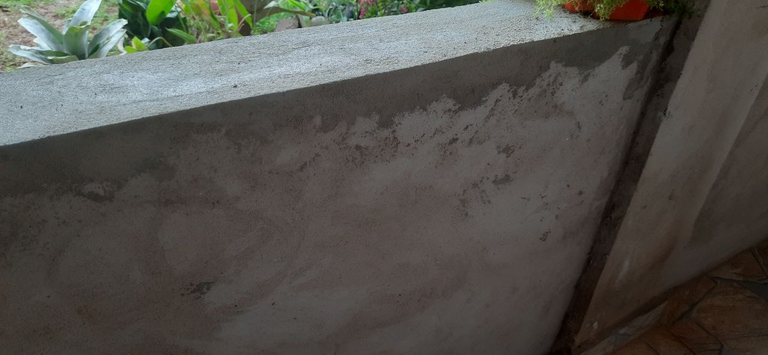 Es hermoso cuando arreglamos nuestra casa con entusiasmo, mas cuando contamos con ayudantes como en este caso que pone mucha voluntad y eso para mi es un orgullo, lo que le manifiesto es que todo lo que hagas nieta, siempre le pongas mucho amor y perseverancia, de esa forma sale todo muy bien.
Para mi nieta es una experiencia de vida todo esto sin saber que ya comienza a evolucionar en ella el legado del abuelo, quizás en el futuro sea arquitecta o ingeniera civil, no lo se pero experiencia no le va a faltar.
Así que amigos si le gusta esta experiencia de vida y el trabajo realizado, no dejen de enviar sus comentarios.
MUCHAS GRACIAS POR SEGUIRME Y LEERME, QUE TENGAN UN BENDECIDO DIA.
TRANSLATED INTO ENGLISH
Hello everyone, as I had mentioned in a previous post regarding the wall, I made to close a little gallery, in this photo we see that it is already finished, that would be the height, then upwards continue with metal bars.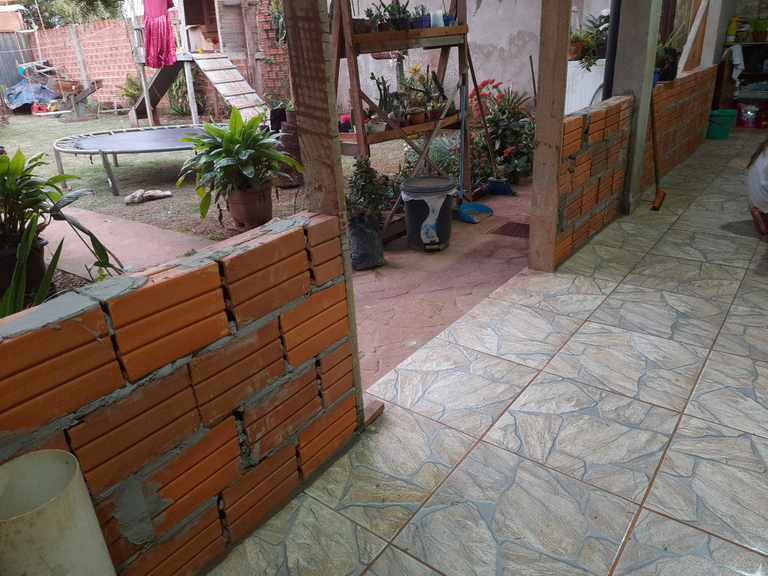 So once finished the same I started to plaster it, for this work the mixture has to be as soft as possible, of course that the elaboration of the same I added a little more cement this in order that the plaster is more resistant, the reason is that the part that faces outward, when it rains hits a lot of water then to be resistant will be better.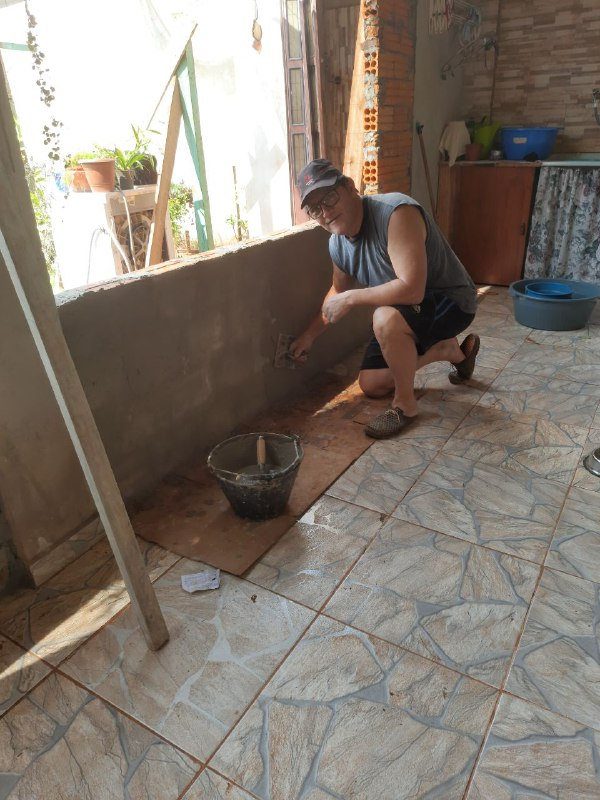 So let's get to work, for this job he used an aluminum ruler, the same is used to leave the plaster well even, then a trowel and of course a bucket and the spoon, with the reinforced and soft mixture so that it sticks better.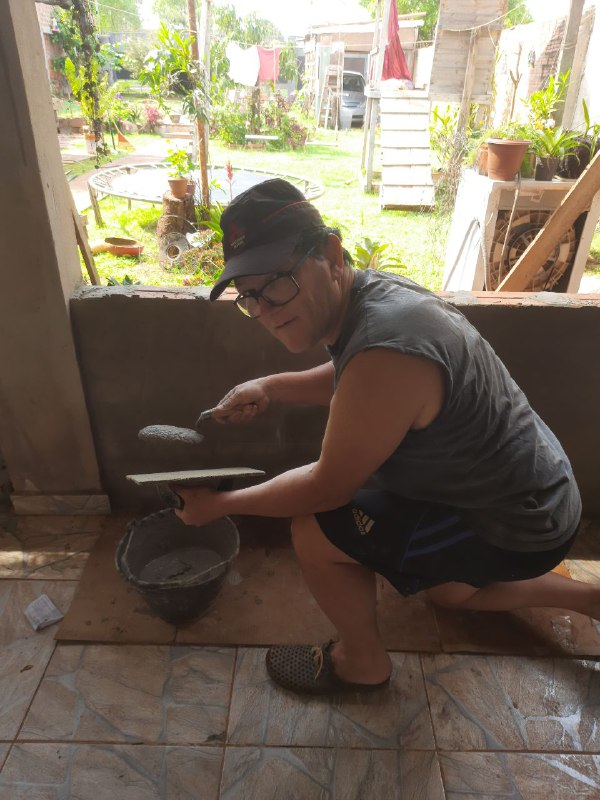 The truth is that's not all, because for this work I have to have helpers in this case my granddaughter the youngest of all-EMILI- is the one who wants to learn so she tells me- grandpa I'll help you hahaha, as you can see she is going to be very good at construction,
.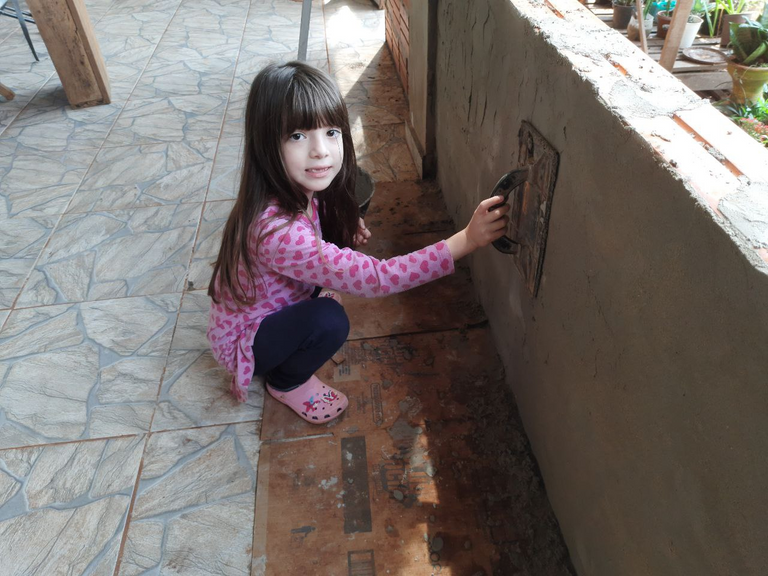 After finishing the plaster on both sides of the wall, on the top and the front, place two level rulers, this is so that it comes out straight and of course it looks good once it is finished and well fratachado.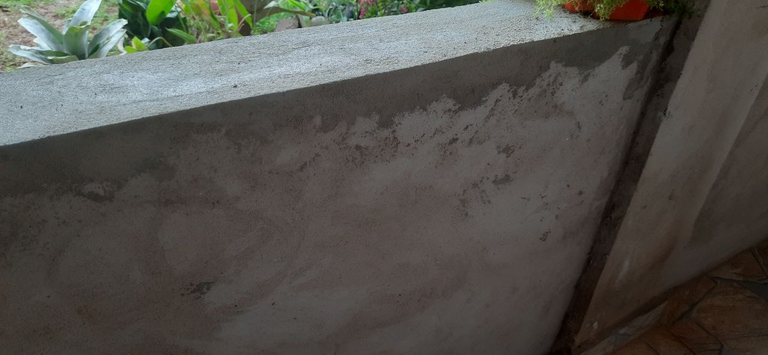 It is beautiful when we arrange our house with enthusiasm, more when we have helpers as in this case that puts a lot of will and that for me is a pride, what I say is that everything you do granddaughter, always put a lot of love and perseverance, that way everything goes very well.
For my granddaughter all this is a life experience without knowing that the legacy of her grandfather is already beginning to evolve in her, maybe in the future she will be an architect or civil engineer, I don't know but she will not lack experience.
So friends, if you like this life experience and the work done, do not hesitate to send your comments.
THANK YOU VERY MUCH FOR FOLLOWING AND READING ME, HAVE A BLESSED DAY.