Buenos días a todos, como les comente en el post. anterior, que si todo lo que hacemos le ponemos amor y perseverancia, todas las cosas nos salen bien, es por eso que cuando se trata de restaurar algún mueble como este, al que mi esposa le dará un buen uso, como se ve en la foto en estos momentos, le estoy colocando lo que seria la parte de abajo. son dos tirantes finos, los cuales tienen mucha importancia para el mismo, porque de esa manera al colocar dichos tirantes, lo que permite que la madera del mueble no toque el piso, entonces dicha madera no sufre la humedad que daña a la madera, aparte al quedar una luz entre el piso y el mueble, hace que se ventile mucho mejor.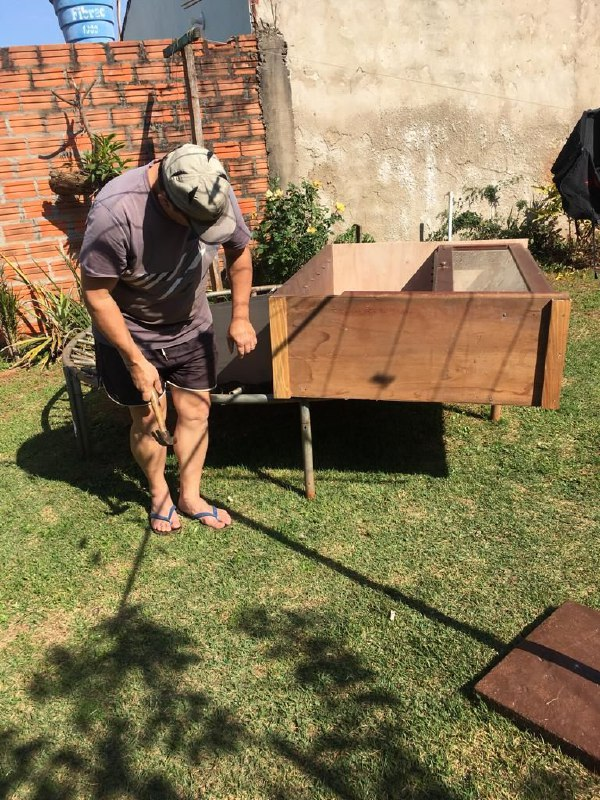 Esto que estoy acomodando ahora seria los asesorios, los cuales se hace un orificio en la madera con una mecha, entonces es la medida que encastra justo el asesorio, el cual es de plástico duro, con la parte de atrás aplanada, para que se apoye bien la tabla, que cumple la función de estante.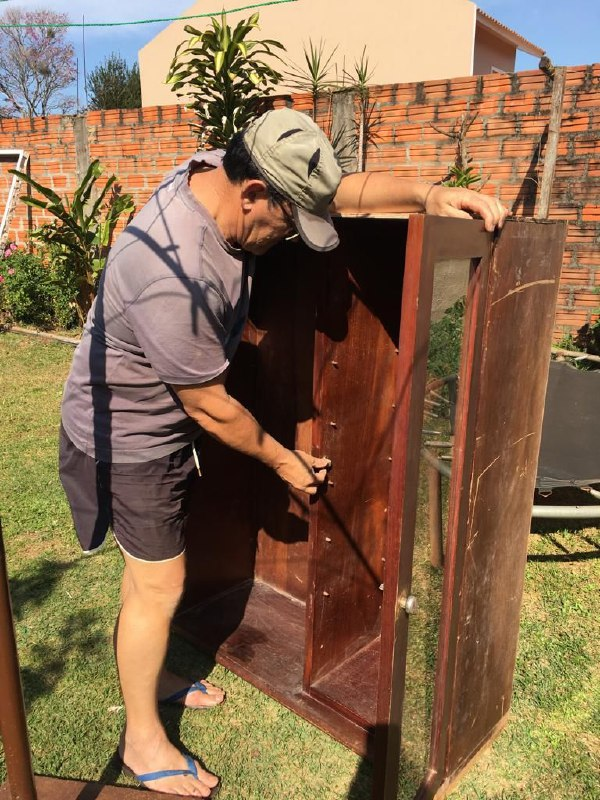 Como mencione amigos, referente a los estantes, en este caso coloque solamente tres, en ambos gabinetes, este que esta cerrado y el otro que tiene una puerta de vidrio, se pensó primeramente el de utilizarlo para cristalero, pero desecho dicha idea, entonces lo utilizara para colocar los asesorios de fabricar souvenir, para casamientos, bautismos, comunión y todo tipo de fiesta en donde se solicite los mismos.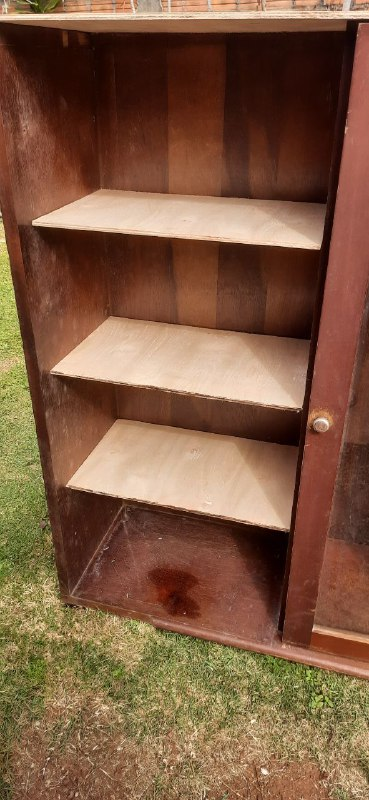 La verdad que primeramente y antes de todo siempre le doy las gracias a nuestro señor DIOS, por darme la habilidad de poder armar, fabricar, arreglar de todo un poco, como ven en este mueble que ya no servía mas, pero desarmándolo, pintando, agregando, cortando, quedo muy bien, como se ve en la foto ya se le esta dando uso.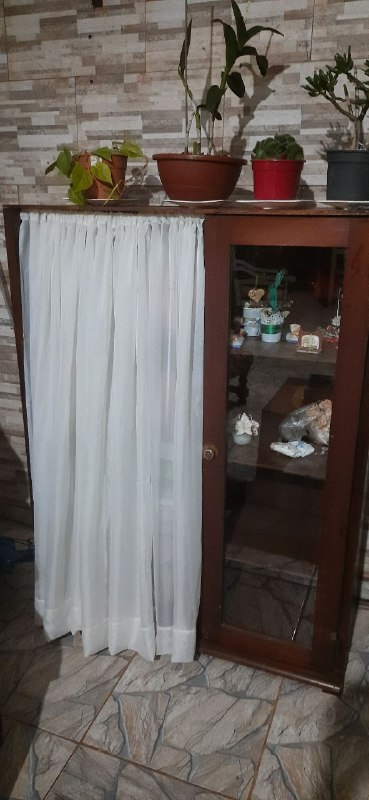 Bueno de esta manera he concluido con la terminación de este mueble, el cual como bien les dije es para darle un buen uso.
MUCHAS GRACIAS POR LEERME Y SEGUIRME, QUE PASEN UN HERMOZO DIA.
TRANSLATED INTO ENGLISH.
Good morning everyone, as I commented in the previous post, that if everything we do we put love and perseverance, all things go well, that's why when it comes to restoring a piece of furniture like this, which my wife will give a good use, as seen in the photo right now, I am placing what would be the bottom. I am placing two thin suspenders, which are very important for it, because that way when placing these suspenders, which allows the wood of the furniture does not touch the floor, then the wood does not suffer the moisture that damages the wood, besides being a light between the floor and the furniture, makes it much better ventilated.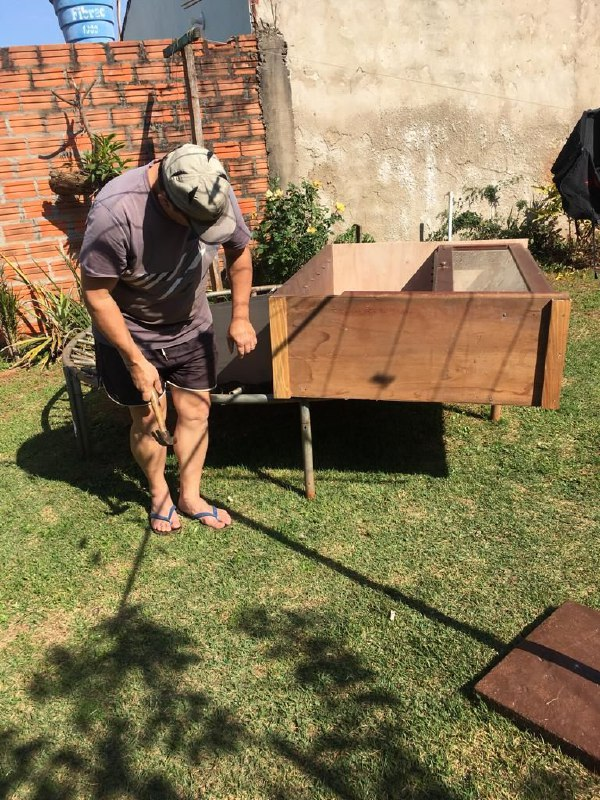 This is what I am accommodating now would be the advisories, which is made a hole in the wood with a bit, then it is the measure that fits just the advisories, which is hard plastic, with the back flattened, to support the table well, which serves as a shelf.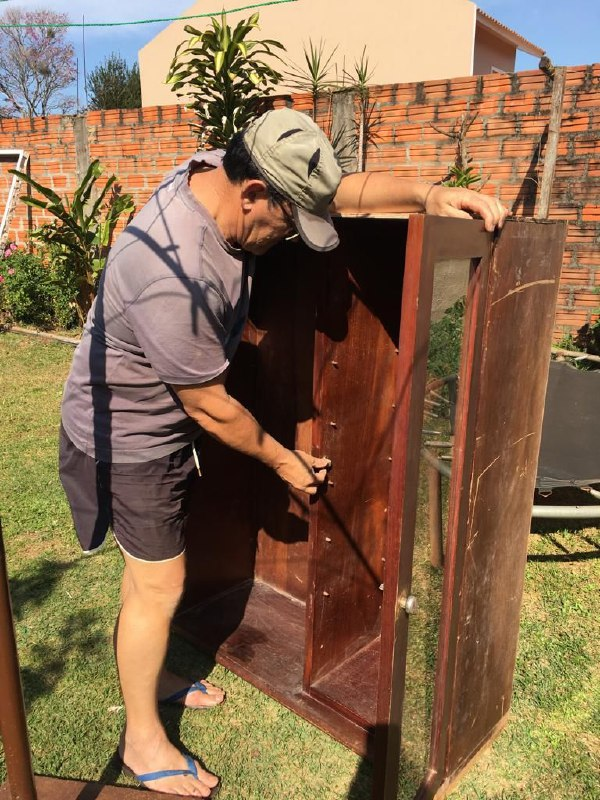 As I mentioned friends, referring to the shelves, in this case I placed only three, in both cabinets, this one that is closed and the other one that has a glass door, it was first thought to use it for glassware, but I discard that idea, then I will use it to place the souvenir making advisors, for weddings, baptisms, communion and all kinds of parties where they are requested.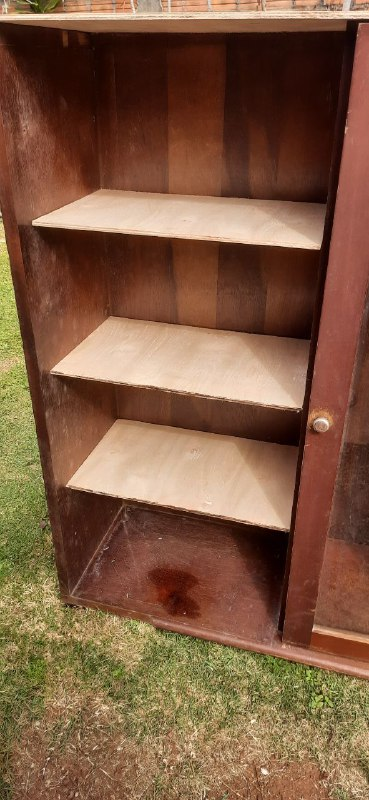 The truth is that first and foremost I always thank our Lord GOD, for giving me the ability to assemble, manufacture, fix everything a little, as you see in this piece of furniture that was no longer useful, but disassembling, painting, adding, cutting, it was very well, as seen in the photo is already being used.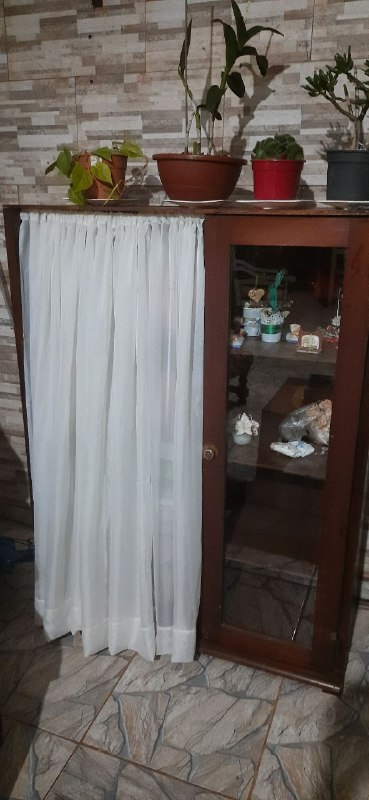 Well in this way I have concluded with the completion of this piece of furniture, which as I said is to give it a good use.
THANK YOU VERY MUCH FOR READING AND FOLLOWING ME, HAVE A GREAT DAY.