Hola a todos a veces una salida en familia, nos hace bien a todos, mas a los niños, que los que mas los disfrutan, como lo fue en este caso, el lugar se trata de un shoppings, en el cual también existen un supermercado JUMBO y una casa de ventas de artículos para el hogar y la construcción ESSY, en el cual se vende todo lo necesario para el hogar.
Entonces aprovechando el paseo los invite a almorzar en el patio de comidas de dicho shoppings, el negocio se llama MOSTAZA, donde las hamburguesas con papas fritas es la fantasía y lo mas exquisito para los niños, tanto para nieto Francesco y mi nieta victoria, mi hija y mi esposa.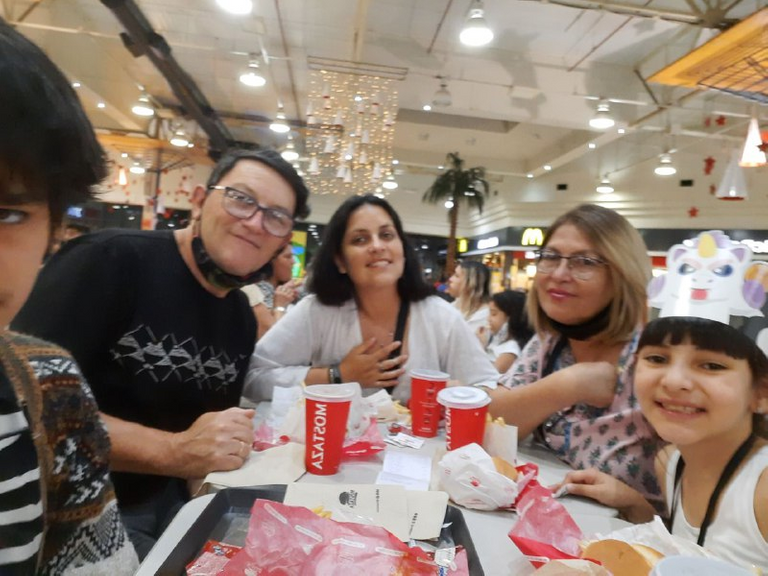 Asi que para acompañarlas también deguste las hamburguesas con papas fritas y con gaseosa, la verdad dichas hamburguesa en ese lugar salen muy bien con queso cherar, lo que mas fue de mi agrado, aparte del paseo y el almuerzo es ver la cara de alegría y felicidad de los chicos y la de los adultos también como en mi caso que le agregue a mi hamburguesa bastante savora, le deja con un sabor especial.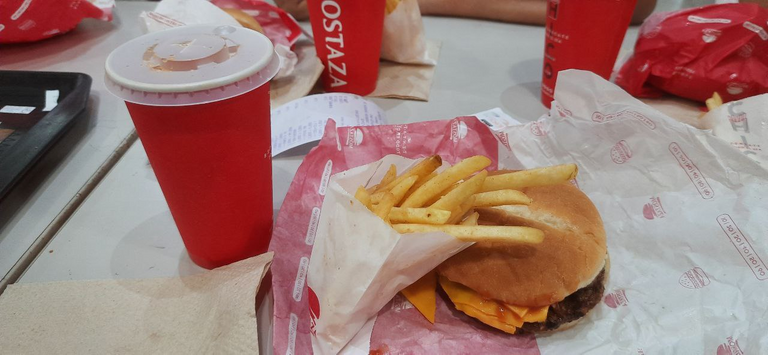 Siempre en lugares como este hallamos lugares como lo que se ve en la foto, son stand con muñecos y caricaturas, el cual es un lugar ideal para quitarse o sacarse unas fotos, lo cual mi nieta insistió, sacándonos una foto, la cual quedara plasmada en la historia de vida de la familia y el lindo recuerdo en el corazón de mi nieta.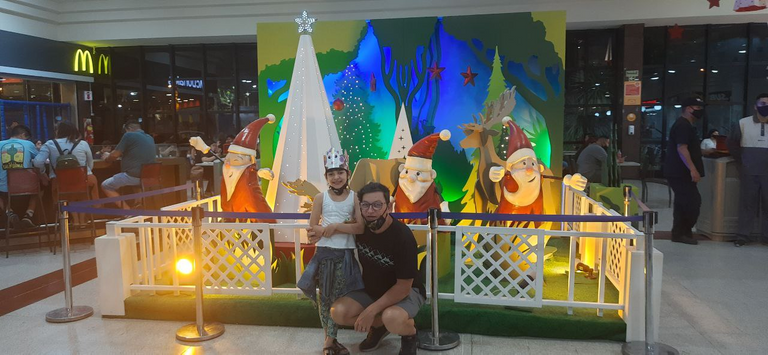 De esta manera culmino nuestra salida y un almuerzo fuera de casa en familia. por lo cual les agradezco que pasen por mi blog y dejen sus comentarios.
MUCHAS GRACIAS POR SEGUIRME Y LEERME, QUE TENGAN UN HERMOZO DIA.
TRANSLATED INTO ENGLISH.
Hello everyone, sometimes a family outing is good for all of us, but more for the children, who enjoy it the most, as it was in this case, the place is a shopping mall, in which there is also a JUMBO supermarket and a house of sales of household goods and construction ESSY, which sells everything you need for the home.
So taking advantage of the trip I invited them to have lunch in the food court of this shopping mall, the business is called MOSTAZA, where the hamburgers with fries is the fantasy and the most exquisite thing for the children, both for my grandson Francesco and my granddaughter Victoria, my daughter and my wife.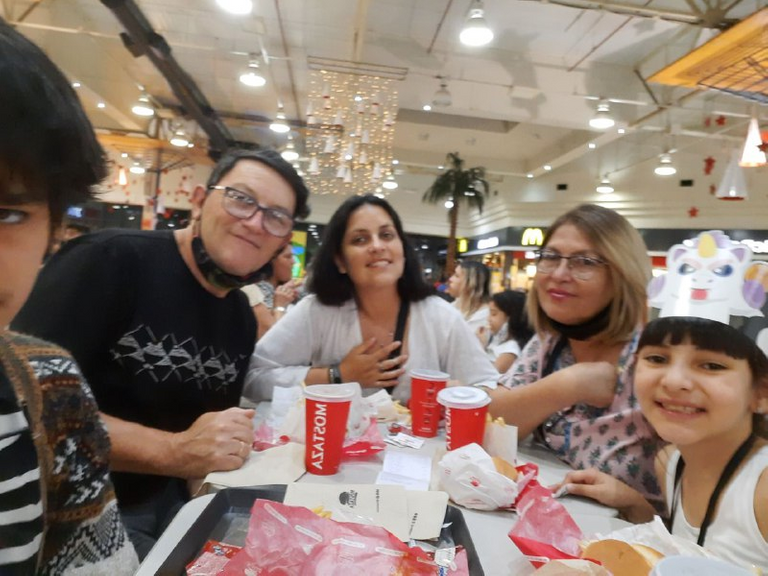 So to accompany them I also tasted the hamburgers with fries and soda, the truth is that hamburgers in that place come out very well with cheese cherar, what was most pleasing to me, apart from the ride and lunch is to see the face of joy and happiness of the children and the adults also as in my case that I added to my burger enough savora, it leaves a special flavor.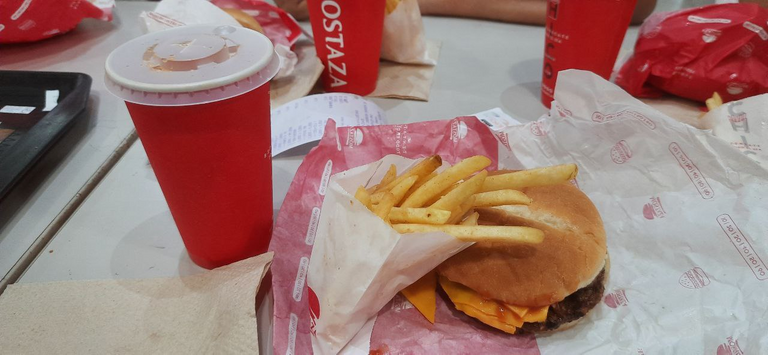 Always in places like this we find places like what you see in the picture, they are stands with dolls and cartoons, which is an ideal place to take pictures, which my granddaughter insisted, taking a picture, which will be captured in the history of life of the family and the beautiful memory in the heart of my granddaughter.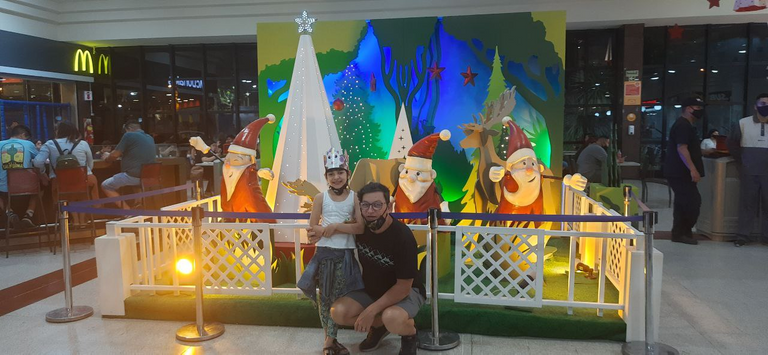 This is the end of our outing and a family lunch away from home. I thank you for stopping by my blog and leaving your comments.
THANK YOU VERY MUCH FOR FOLLOWING AND READING ME, HAVE A GREAT DAY.