Hola a todos, que bello es despertarse y al comenzar a efectuar el recorrido por el jardín de nuestra casa, encontrarnos en la parte en donde se encuentran estas pequeñas flores, las cuales se llaman rosas rococó, abiertas en su máximo esplendor, como se ve en la foto, las mismas tienen una forma de rosa como bien dije o se la conoce también como rosa pequeña con sus contornos en este caso de rosado a blanco y en el centro un rosa mas fuerte casi lila, sus pétalos tienen forma cilíndricas o triangulares, son muy conocidas en jardinería por decoración por sus flores bonitas, además alguna de sus parte se utilizan para medicina las cuales ayudan en algunas dolencias.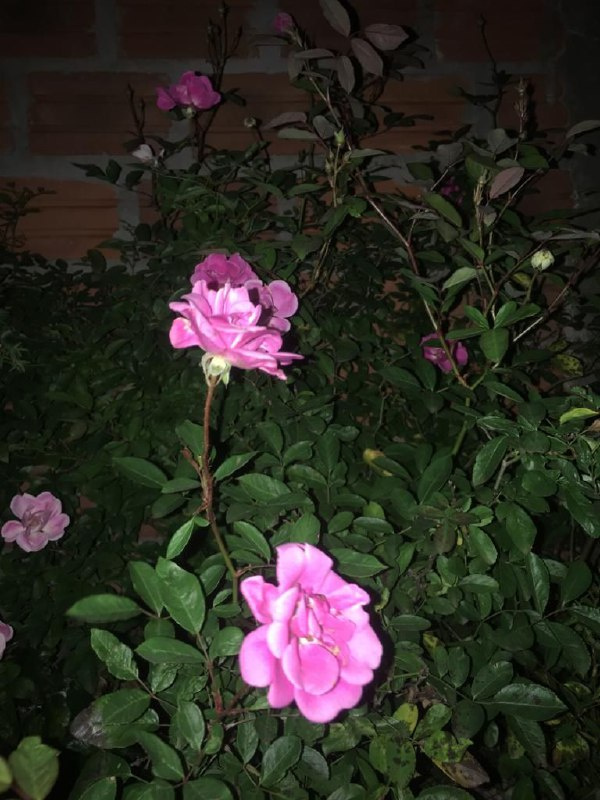 La verdad que verlos al caer la tarde cuando el sol se va escondiendo o sea como se dice se va a descansar para darle lugar a la luna, dichas flores es como que descansan, pero por la mañana cuando EL SOL, comienza a dar su brillo estas se alegran totalmente dejando ver sus formas y colores como lo pueden notar en estas fotos,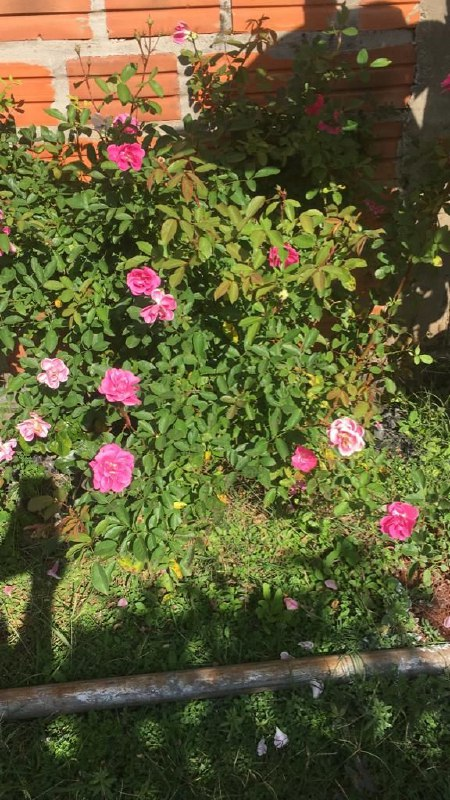 Yo las tengo en una parte alejada del jardín o sea donde se destacarían mas las mismas y también porque embellecen mas al jardín de la casa y como bien les comente su uso para remedio es el siguiente, utilizando sus pétalos para infusión, lo cual es un excelente oxidante, también es es muy bueno para los problemas respiratorios y para la garganta, también para el uso femenino es un gran aliciente en los dolores menstruales de las mismas, causándole un gran alivio.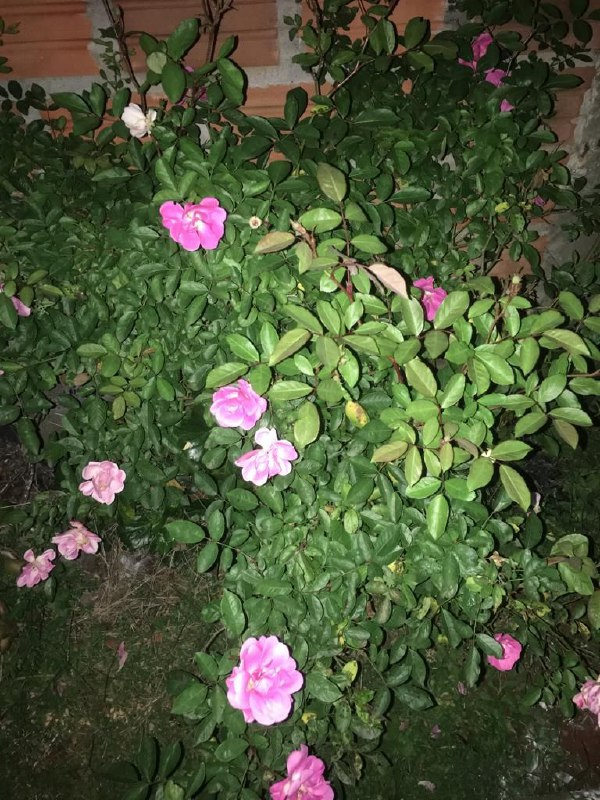 De tal manera amigos, que esta bella flor, aparte de embellecer el jardín, también es imprescindible para algunos dolores, como bien dije para la parte femenina.
MUCHAS GRACIAS POR SEGUIRME Y LEERME, QUE TENGAN UN BUEN COMIENZO DE FIN DE SEMANA.
TRANSLATED INTO ENGLISH.
Hello everyone, how beautiful it is to wake up and to begin to make the tour of the garden of our house, to find ourselves in the part where these small flowers, which are called rococo roses, open in its maximum splendor, as seen in the photo, they have a rose shape as I said or it is also known as small rose with its contours in this case from pink to white and in the center a stronger pink almost lilac, its petals have cylindrical or triangular shape, they are well known in gardening for decoration for its beautiful flowers, also some of its parts are used for medicine which help in some ailments.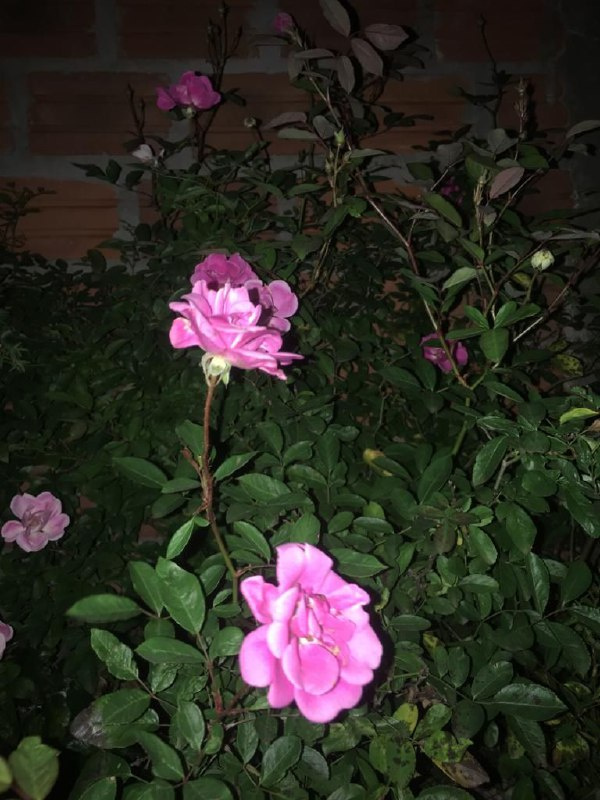 The truth is that seeing them at dusk when the sun is hiding or as they say is going to rest to make way for the moon, these flowers is like resting, but in the morning when the sun begins to give its brightness these are totally happy to see their shapes and colors as you can see in these photos,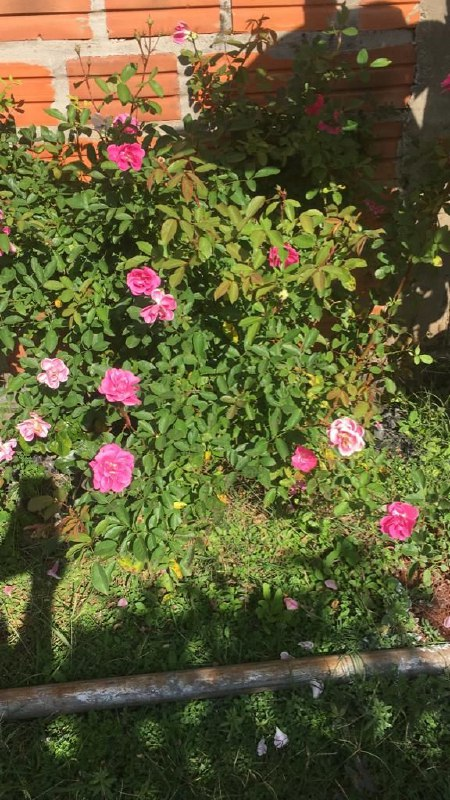 I have them in a remote part of the garden or where they would stand out more and also because they embellish more the garden of the house and as I commented their use for remedy is the following, using their petals for infusion, which is an excellent oxidant, it is also very good for respiratory problems and for the throat, also for the feminine use it is a great incentive in the menstrual pains of the same ones, causing a great relief.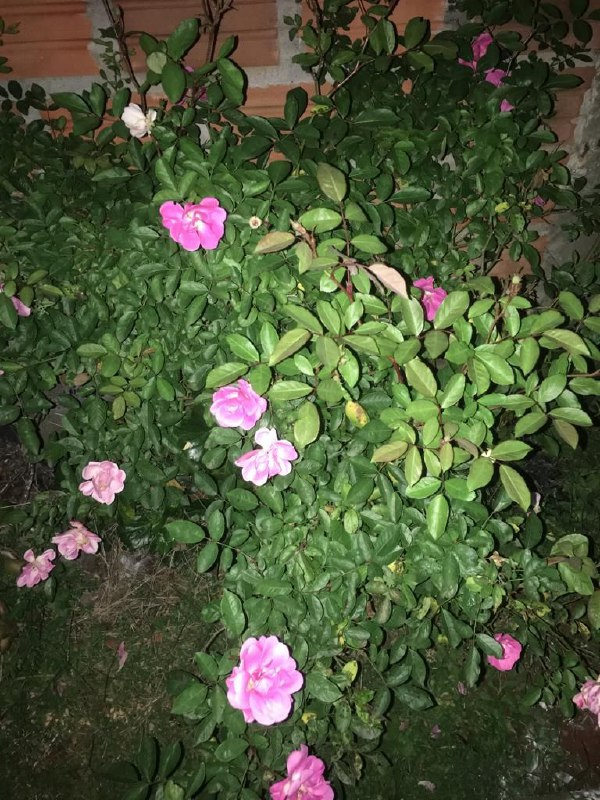 So friends, this beautiful flower, apart from beautifying the garden, is also essential for some pains, as I said for the feminine part.
THANK YOU VERY MUCH FOR FOLLOWING ME AND READING ME, HAVE A GOOD BEGINNING OF THE WEEKEND.