Hola a todos los que componen esta gran y hermosa comunidad de HIVE, en la que entre todos lo hacemos posible con el día a día y en cada publicación, las cuales son iniciativas personales, que nos hacen crecer con la finalidad de así poder llegar a lo que pretendemos o queremos como el de recordar tiempos de antaño cuando me hallaba en TIERRA DEL FUEGO, es el sur ARGENTINA, una estancia muy nombrada llamada MARIA BETTY, a unos 500 metros del ingreso al casco de la misma cruza ese arroyo que proviene de los deshielos de las montañas y mesetas de la zona.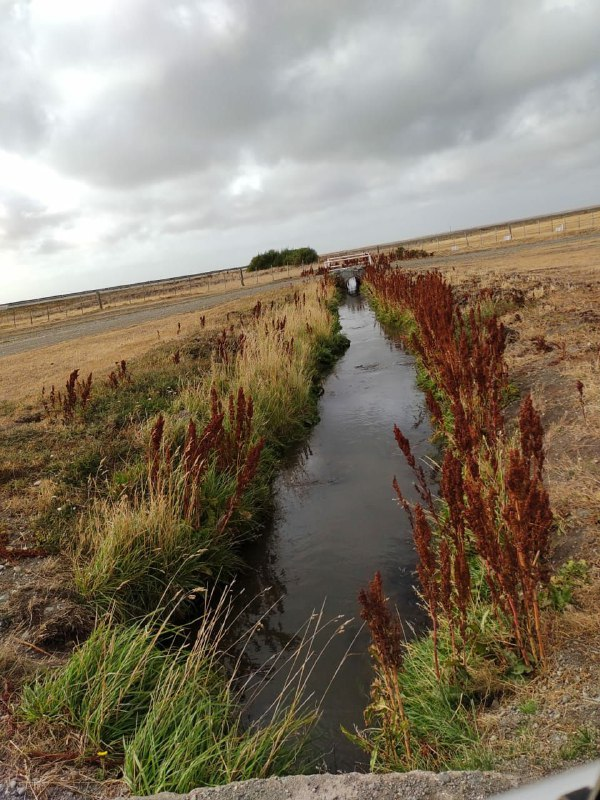 Fue tanto la alegría de recordar esos tiempos allá por el año 1978 cuando fuimos por primera ves a ese lugar, ahora luego de tanto tiempo nos juntamos unos compañeros 7 en total y decidimos regresar a ese lugar, el cual es como si fuera ayer, el agua se desplaza muy lentamente, no solo eso si no que la misma es de una temperatura muy fría, cristalina y de la cual nos saciamos la sed.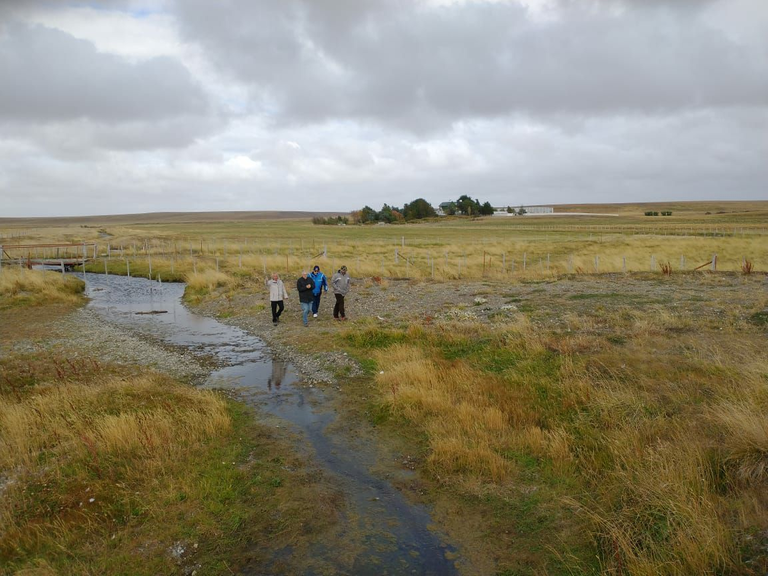 En momentos que nos aproximábamos al lugar, mi corazón latía casi un 50 por ciento mas, Hera la emoción de revivir todo eso, como se puede ver hacia el horizonte no existe nada mas que el cielo y la llanura, parece todo interminable.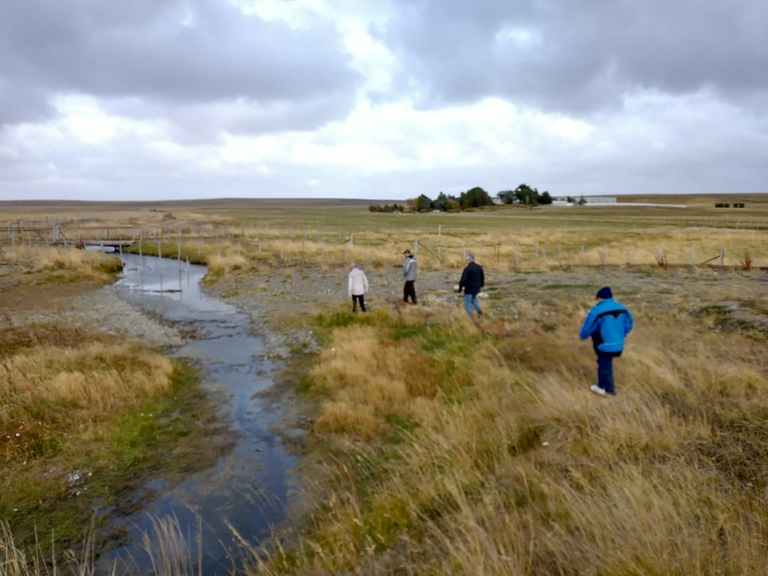 La verdad disfrute mucho porque hasta me quite las zapatillas, medias y ingrese al agua, lo compare como cuando ponemos varios hielos en una palangana con un poco de agua y ponemos nuestro pies adentro para que descansen, la verdad todo eso hace mucho bien.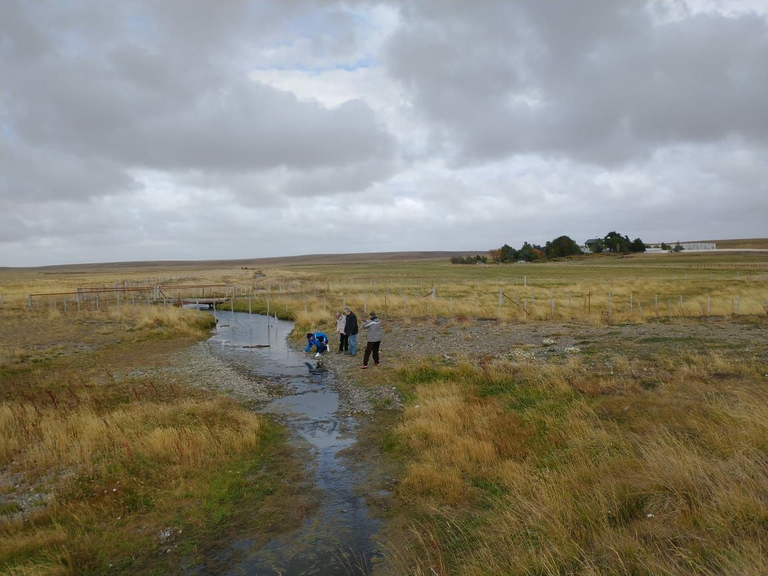 Tan agradecido estoy de la vida por darme esa gran oportunidad de volver a mi época de pubertad y rememorar esos momentos tan inolvidables.
MUCHAS GRACIAS POR SEGUIRME Y LEERME, QUE TENGAN UN BENDECIDO DOMINGO WEN FAMILIA.
TRANSLATED INTO ENGLISH.
Hello to all who make up this great and beautiful community of HIVE, in which we all make it possible with the day to day and in each publication, which are personal initiatives that make us grow in order to reach what we intend or want as to remember times of yesteryear when I was in TIERRA DEL FUEGO, It is the south of ARGENTINA, a very famous ranch called MARIA BETTY, about 500 meters from the entrance to the hull of the same crosses that stream that comes from the thawing of the mountains and plateaus in the area.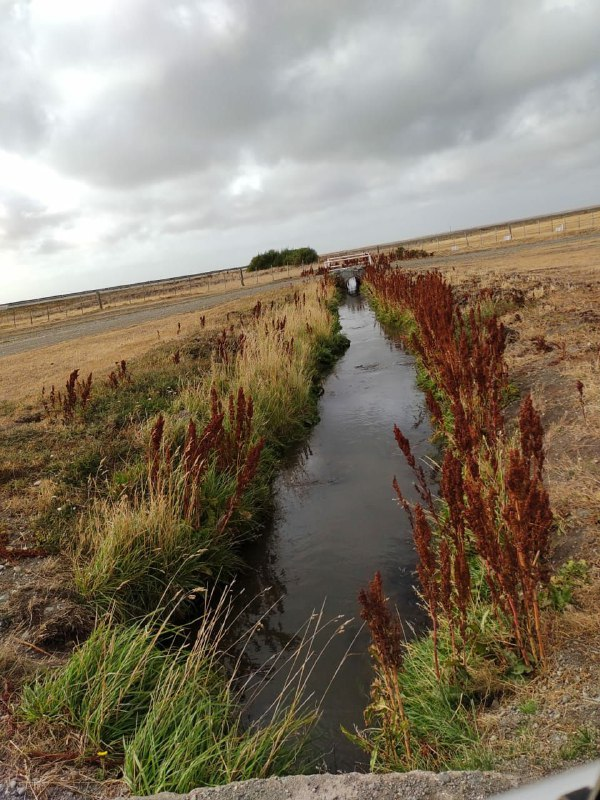 It was so much joy to remember those times back in 1978 when we went for the first time to that place, now after so much time we got together 7 companions in total and decided to return to that place, which is as if it were yesterday, the water moves very slowly, not only that but it is of a very cold temperature, crystalline and of which we quench our thirst.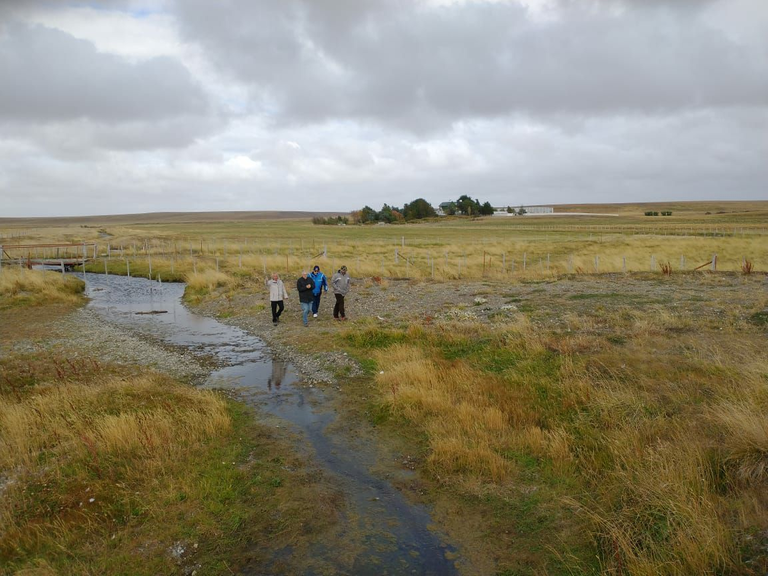 In moments that we were approaching the place, my heart was beating almost 50 percent more, it was the emotion of reliving all that, as you can see towards the horizon there is nothing but the sky and the plain, it seems endless.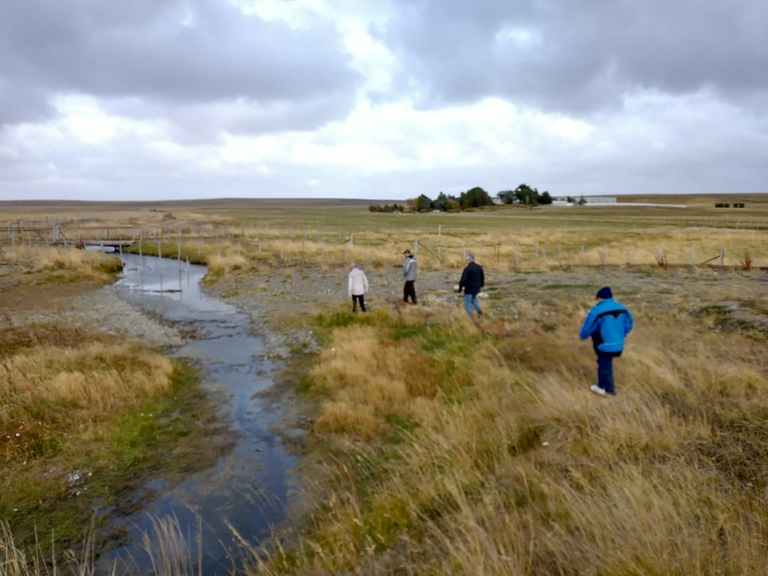 I really enjoyed it a lot because I even took off my slippers and socks and went into the water, I compared it to when we put some ice in a basin with a little water and put our feet inside to rest, the truth is that all that does a lot of good.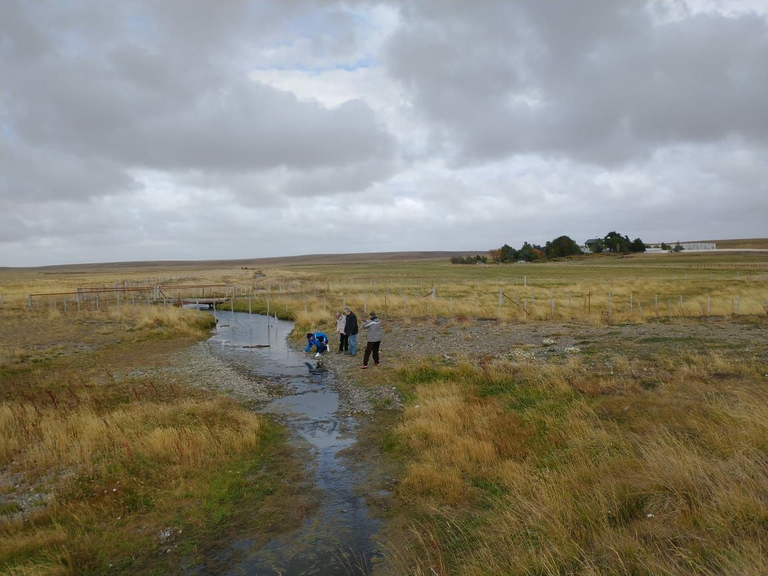 I am so grateful to life for giving me this great opportunity to go back to my puberty and remember those unforgettable moments.
THANK YOU SO MUCH FOR FOLLOWING AND READING ME, HAVE A BLESSED SUNDAY WEN FAMILY.