Hola a todos, como sabrán amigos de esta hermosa comunidad de HIVE, como siempre manifiesto en mis publicaciones de cuando estoy construyendo o armando algo, no soy herrero, pero si le ponemos amor y perseverancia a todas las cosas que hacemos, las mismas salen muy bien como en este caso, estoy armando los marcos con caños de hierro, de 15 x 15 para colocar un cartel de venta en una propiedad, la empresa de venta es muy conocida-RE/MAX, en la misma trabaja mi hijo y por lo tanto toda ves que necesita un cartel, bueno en este caso son dos, yo se los preparo armándolos.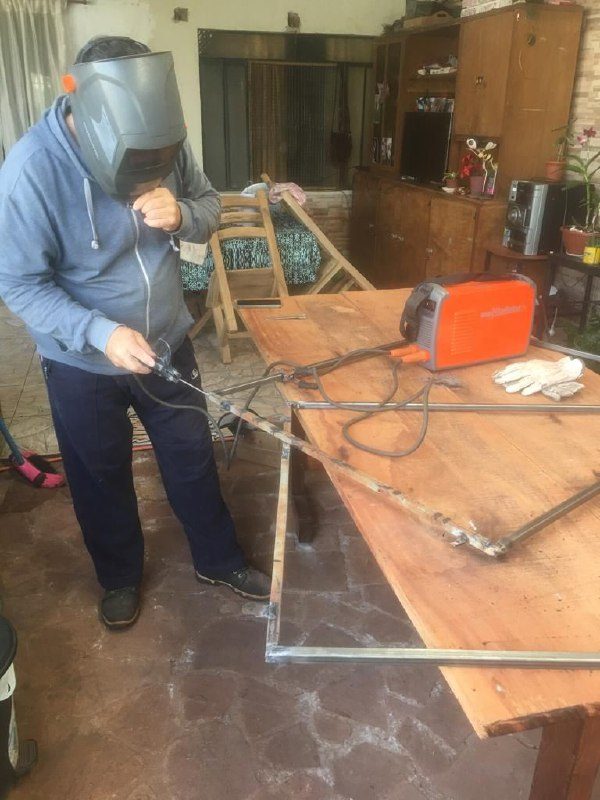 De tal manera que los mismos queden muy bien, siempre respetando las medidas correspondientes como en este caso, la medida seria de 80 x 1 metro, así que tengo que respetar eso en la medida que pueda, cortando muy bien.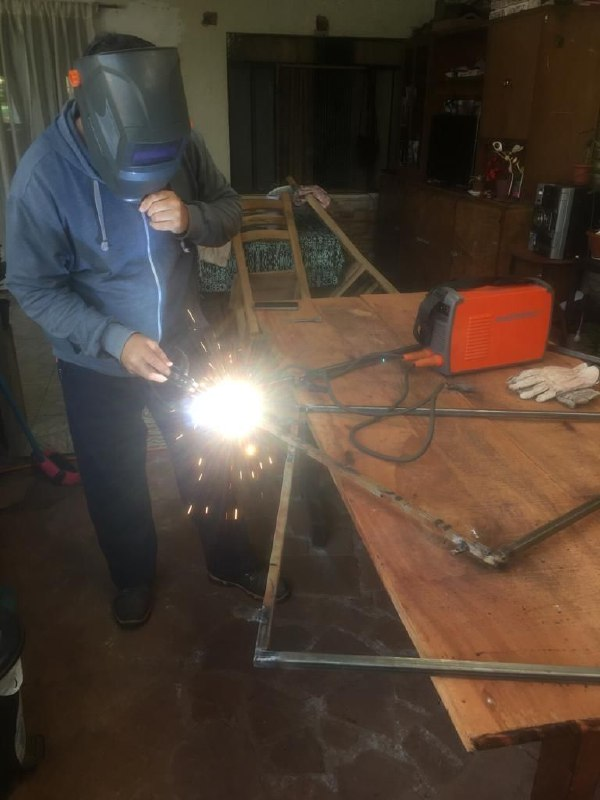 Una ves cortados los caños a la medida indicada, comienzo a soldarlos como se ve en la foto, en lo posible como dije trato de que todo salga bien, por supuesto con las herramientas adecuadas y la seguridad puesta de manifiesto como siempre.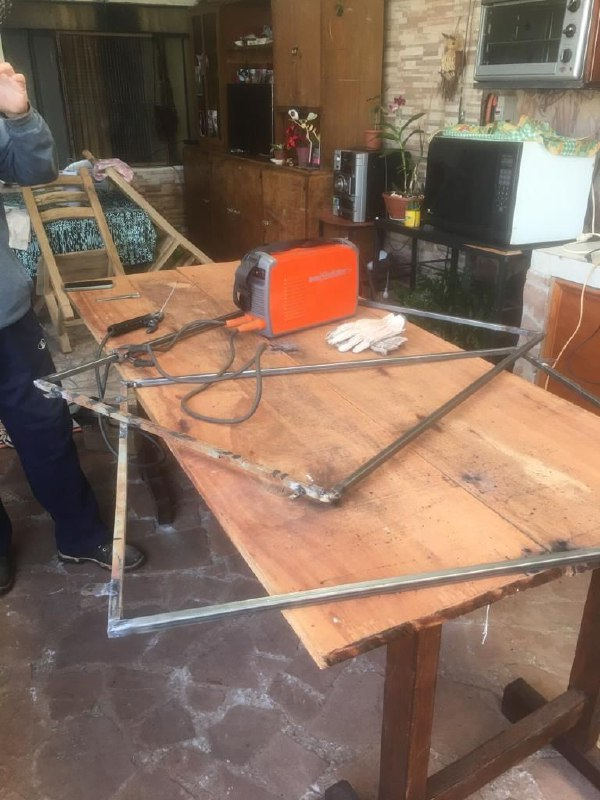 Al estar los hierros, cortados, soldados lo que sigue es prolijar bien la soldadura como en este caso, porque lo mínimo que quede de poros de soldadura la lona que se coloca sobre este marco se puede dañar y con el viento luego se puede romper toda.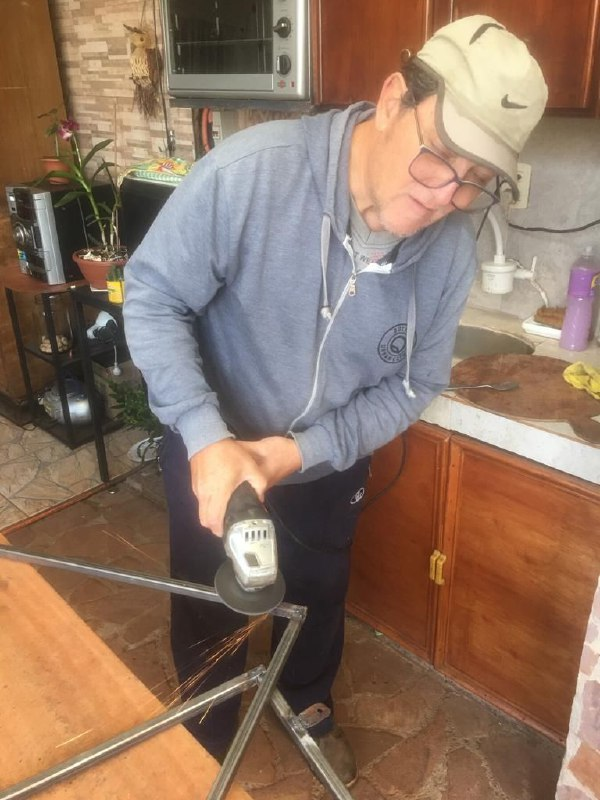 Con toda la paciencia se prolijo todo, quedando pendiente la parte final que es pintar con antióxido, por el tema de las acciones climáticas, o sea la lluvia, luego el sol, el frio etc, oxidan todo el hierro, pasándole bien la pintura con este protector ayuda a que perdure mas todo el material.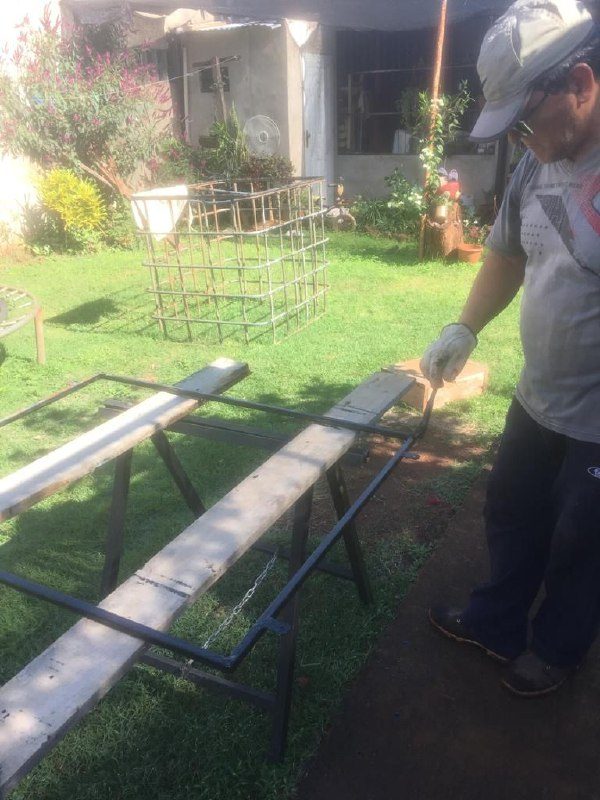 Después de todo se llego al final de este cartel, el cual ya esta colocado en la propiedad que se vende, como les decía la lona es frágil y al estar bien tensa, si dejamos unos poros de soldadura se puede dañar, es por eso lo de efectuar bien dicho trabajo.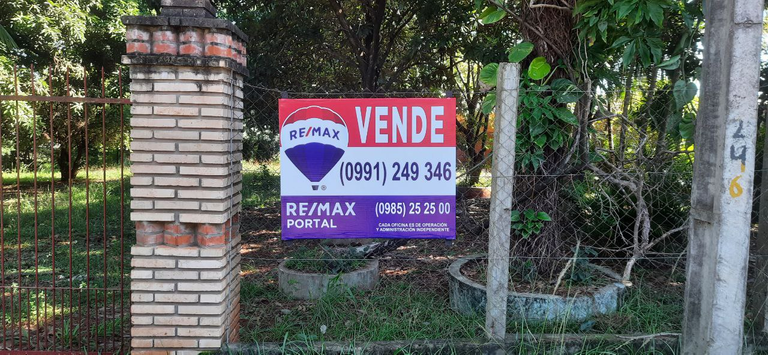 Para efectuar bien el trabajo, como dije le pongo mucho amor y perseverancia y en lo posible que quede muy bien.
MUCHAS GRACIAS POR SEGUIRME Y LEERME, QUE PASEN UN EXCELENTE DIA.
TRANSLATED INTO ENGLISH.
Hello everyone, as you know friends of this beautiful community of HIVE, as I always manifest in my publications when I am building or assembling something, I am not a blacksmith, but if we put love and perseverance to all the things we do, they come out very well as in this case, I am assembling the frames with iron pipes, 15 x 15 to place a sale sign in a property, the sale company is very well known-RE/MAX, my son works there and therefore every time he needs a sign, well in this case there are two, I prepare them assembling them for him.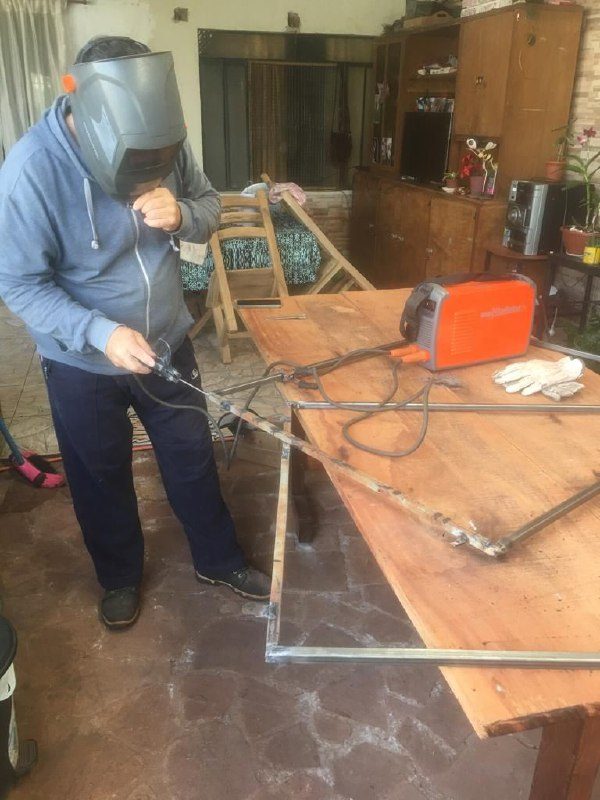 In such a way that they are very well, always respecting the corresponding measures as in this case, the measure would be 80 x 1 meter, so I have to respect that as far as I can, cutting very well.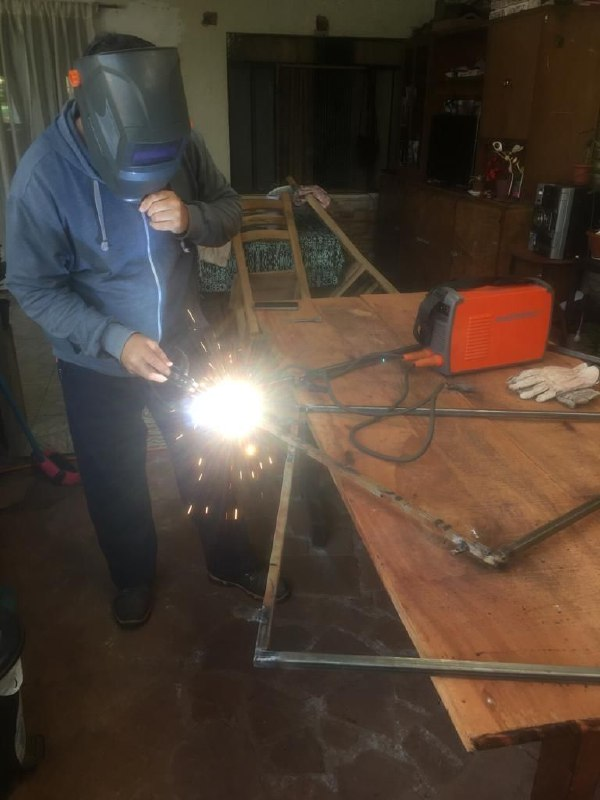 Once the pipes are cut to the indicated size, I start to weld them as shown in the picture, as far as possible as I said I try to get everything right, of course with the right tools and safety as always.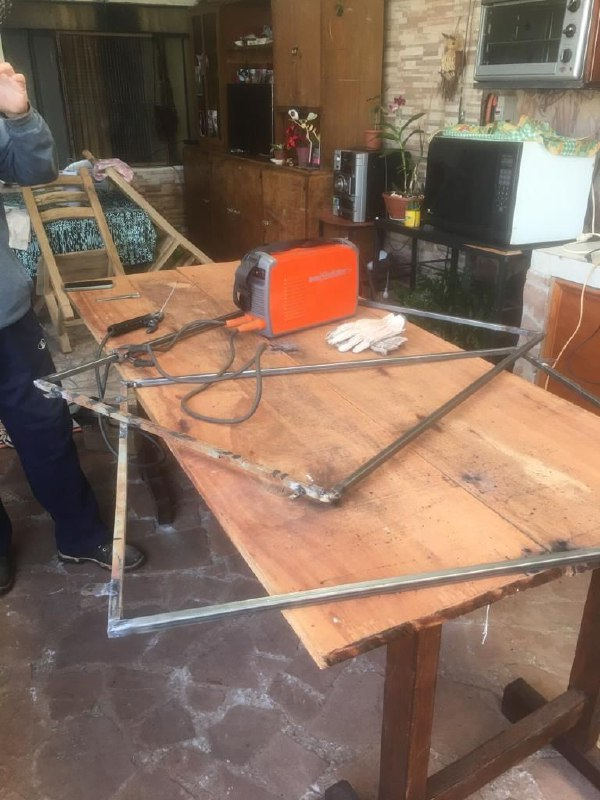 Once the irons are cut and welded, the next thing to do is to take care of the welding as in this case, because the minimum remaining welding pores can damage the canvas that is placed on this frame and with the wind it can break all of it.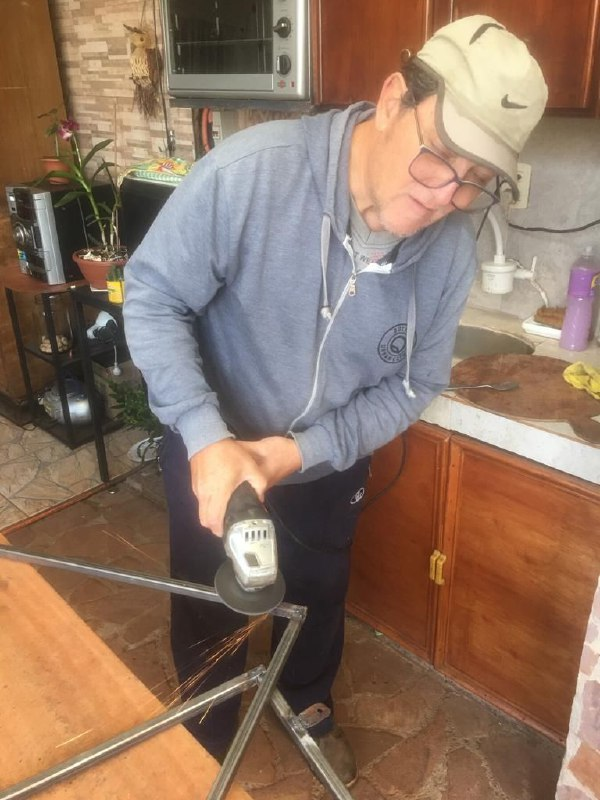 With all the patience everything was tidied up, being pending the final part that is to paint with anti-rust, by the subject of the climatic actions, that is to say the rain, then the sun, the cold etc, oxidize all the iron, passing the painting well with this protector helps to last more all the material.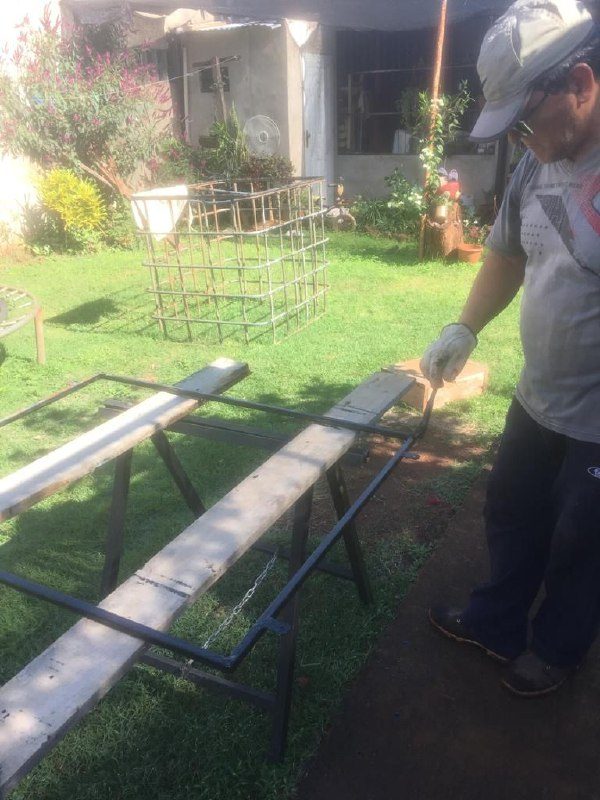 After all this we arrived at the end of this sign, which is already placed on the property for sale, as I said the canvas is fragile and being well tightened, if we leave a few pores of welding can be damaged, that is why to perform this work well.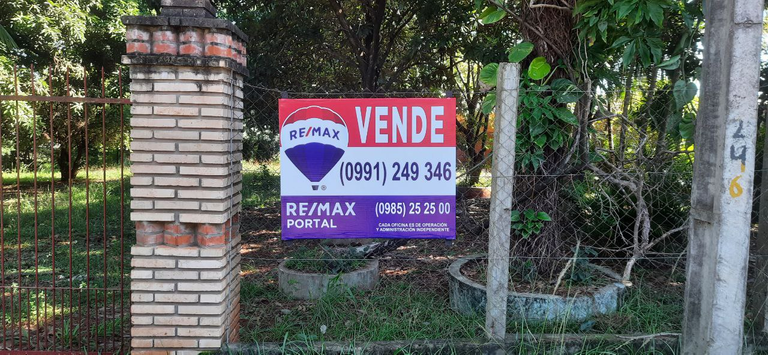 To do the job well, as I said I put a lot of love and perseverance and as far as possible to make it look very good.
THANK YOU VERY MUCH FOR FOLLOWING ME AND READING ME, HAVE A GREAT DAY.