Hola a todos comenzando este bello día, un día mas que nos regala el señor DIOS, asimismo hago la extensión a todos los que integran esta gran plataforma de HIVE, que sea un día de trabajo, de amor, de perseverancia, abundancia, de integración, de contención para aquellos que nos necesitan, sin discriminar el status social o de la etnias sociales que pertenezcan, porque al fin y al cabo todos somos seres humanos, sabemos que estamos de paso por este mundo o sea la tierra, sorteando siempre obstáculos, como el que se vivió durante dos años, me refiero a la pandemia por el covic 19 a nivel global, pero sabemos que teniendo en cuenta los protocolos podemos seguir adelante superando esta gran batalla que se nos presenta, por eso amigos-as no existe nada mas bello que el levantarse por la mañana, agradeciendo por un día mas a nuestro creador y ver que en nuestro jardín existen cosas bellas que nos llena de vida, por su colores, tamaños, como lo es esta planta tan bella-LA ROSA DOBLE-, que si la observamos bien sus flores, irradian muchas cosas, en lo personal como dije me llena de vida y por supuesto también el jardín propiamente dicho, como vemos su pimpollo tan bien formado y desarrollándose con el pasar de los días, también soportando los invasores como se ve en la foto.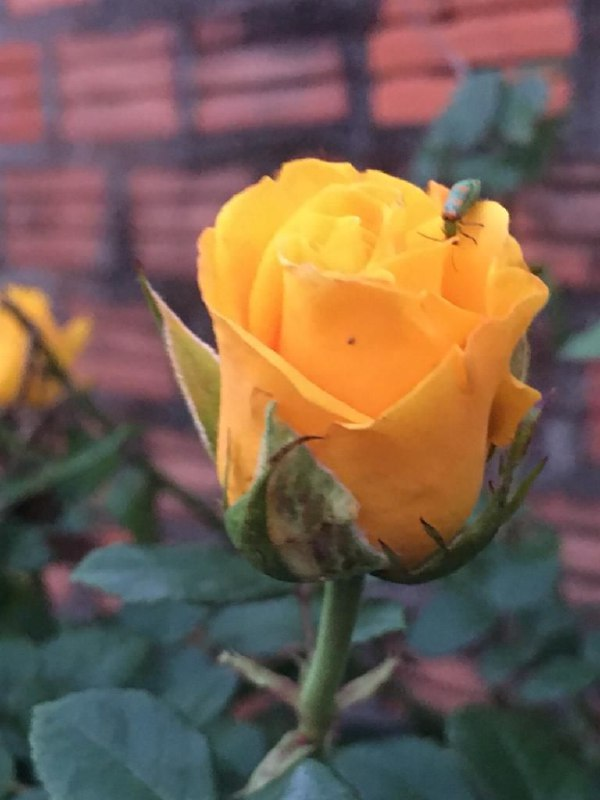 Siguiendo observando esta bella planta de rosa doble de este color amarillo como el sol, cuando se despierta por la mañana, exhibiendo sus rayos sobre toda la tierra, con es tono amarillo, con la diferencia que el mismo posee una temperatura descontinua y en cambio la rosa, el amarillo que posee es estático, bueno sabemos que se trata de una planta jajajaja.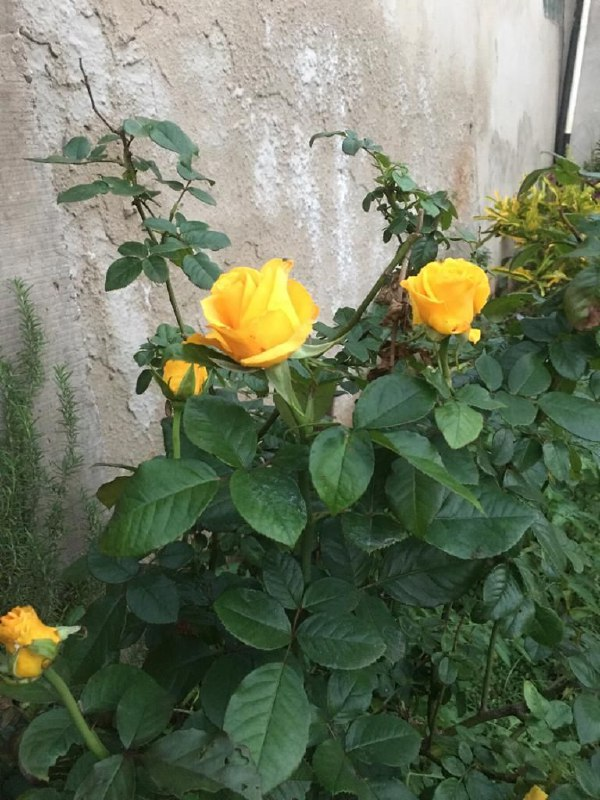 Efectuó esta comparación, porque el sol es primordial para la vida del ser humano, en cambio la rosa es primordial al hallarse integrando con varias flores para hermosear un jardín, en este caso el de mi casa, bueno se sabe que esta flor por su forma, color y tamaño, es una de las mas codiciadas, para el regalo a una novia, esposa, en un casamiento, fiestas, celebraciones, etc.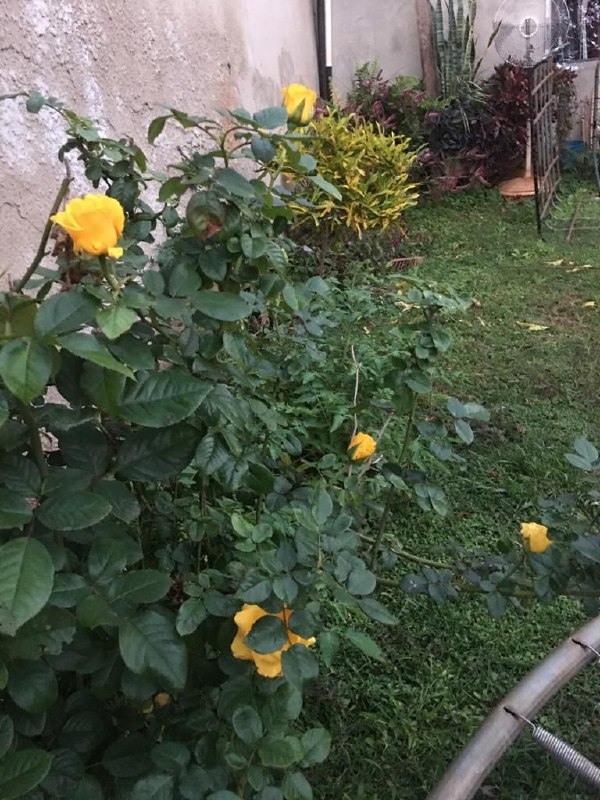 Como siempre digo amigos, que grande que es nuestra MADRE NATURALEZA, tiene todo pero de nosotros depende poner en practica todo lo que nos brinda, por ejemplo el de plantar o sembrar flores en el jardín de nuestro hogar, por supuesto mas cuando se trata de ROSA DOBLES COMO ESTAS Y DE COLOR AMARILLO.
MUCHAS GRACIAS POR SEGUIRME Y LEERME, QUE TENGAN UN EXCELENTE DIA EN FAMILIA.
TRANSLATED INTO ENGLISH.
Hello everyone starting this beautiful day, one more day that the Lord GOD gives us, I also make the extension to all who are part of this great platform of HIVE, may it be a day of work, love, perseverance, abundance, integration, containment for those who need us, without discriminating the social status or social ethnicity to which they belong, because at the end of the day we are all human beings, we know that we are passing through this world or the earth, always dodging obstacles, such as the one that was experienced for two years, I mean the pandemic by the covic 19 globally, but we know that taking into account the protocols we can move forward overcoming this great battle that is presented to us, so friends there is nothing more beautiful than getting up in the morning, thanking our creator for another day and see that in our garden there are beautiful things that fills us with life, for its colors, sizes, as is this beautiful plant - THE DOUBLE ROSE-, that if we observe its flowers well, they radiate many things, personally as I said it fills me with life and of course also the garden itself, as we see its bud so well formed and developing with the passing of the days, also supporting the invaders as seen in the photo.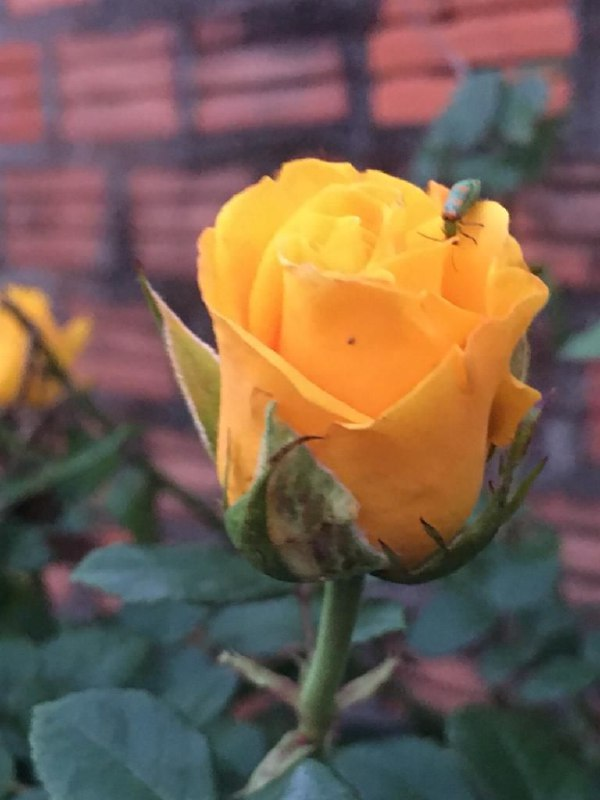 Continuing observing this beautiful plant of double rose of this yellow color like the sun, when it wakes up in the morning, exhibiting its rays on the whole earth, with is yellow tone, with the difference that the same one possesses a discontinuous temperature and on the other hand the rose, the yellow that possesses is static, well we know that it is a plant hahahaha.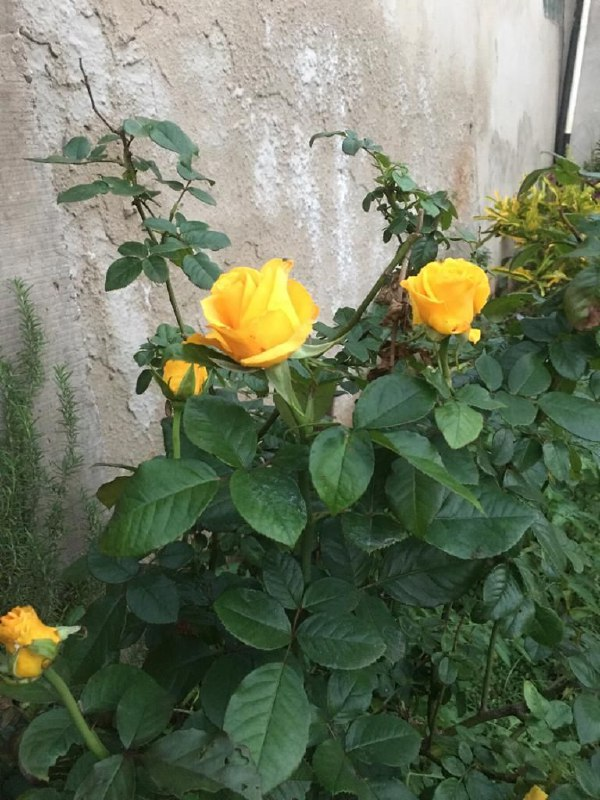 I made this comparison, because the sun is essential for the life of the human being, on the other hand the rose is essential to be integrated with several flowers to beautify a garden, in this case that of my house, well it is known that this flower by its shape, color and size, is one of the most coveted, for a gift to a girlfriend, wife, at a wedding, parties, celebrations, etc..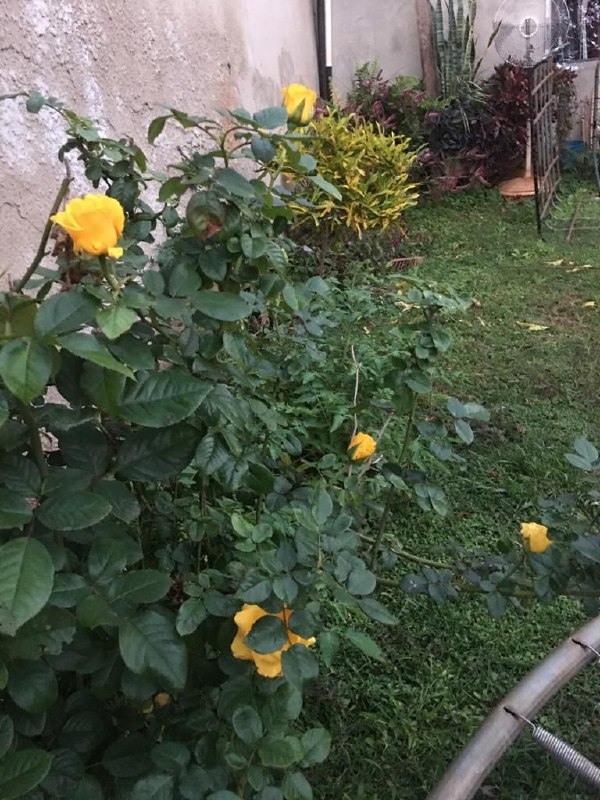 As I always say friends, how great is our MOTHER NATURE, she has everything but it is up to us to put into practice all that she gives us, for example planting or sowing flowers in the garden of our home, of course more when it comes to DOUBLE ROSES LIKE THESE AND YELLOW COLOR.
THANK YOU VERY MUCH FOR FOLLOWING AND READING ME, HAVE A GREAT DAY WITH YOUR FAMILY.