Hola a todos, como saben siempre estoy en la mayoría de mis publicaciones, alabando a la MADRE NATURALEZA y de todas sus proezas, que como bien sabemos fue la creación de nuestro SEÑOR DIOS, sabiendo que de ella somos parte para seguir subsistiendo, como lo es esta planta de ortiga, su nombre científico es -URTICA ARDENS-, En este pais como es un pais tropical y la tierra tiene mucho hierro, toda semillas que cae en la misma comienza su evolución o sea a crecer como esta planta de ortiga, la misma es de hojas sumamente grandes con un gran tallo en el centro, el cual se encuentra revestido de espinas, el mismo es de un color marrón tirando a rosado, y el color de las hojas son del borde amarillo tirando a un verde claro a verde cada ves mas oscuro.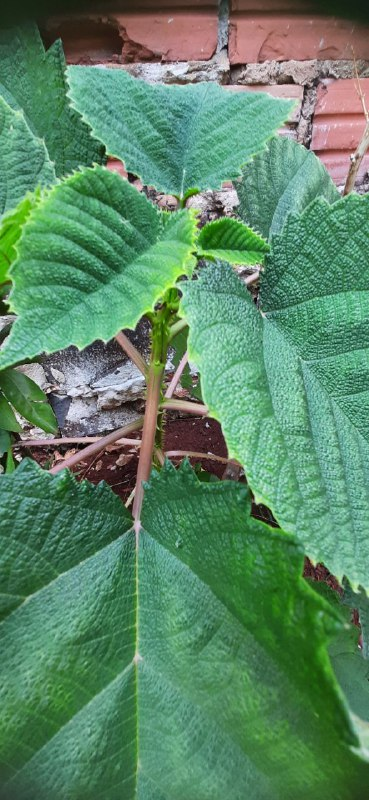 Sus hojas son de aproximadamente 25 centímetros de circunferencia, revestida con una especia de pelusa como si fueran pequeñas espinas, lo que seria su defensa o sea cuando las tocamos al rosar la misma esto produce un ardor y picazón, irritando la piel, dejándola con un color medio rojizo, les aseguro que es muy molesto esta picazón, lo digo con conocimiento de causa jajajaaj.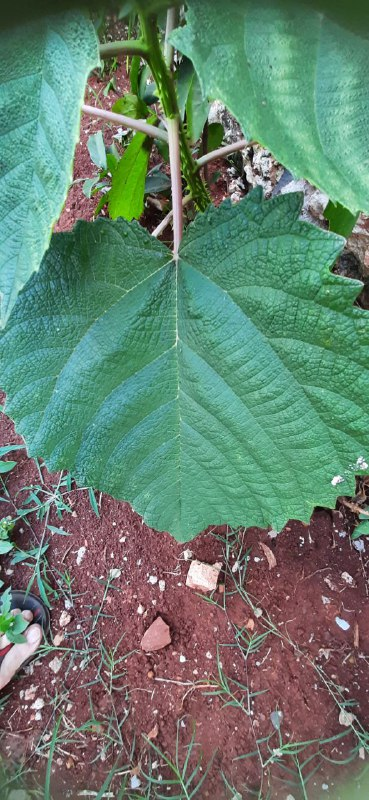 Así como ven estas fotos de dicha planta la misma cuenta con mucho beneficios, por ejemplo para alimento es muy buena es altamente nutritiva, nos da mucha energía y por la gran cantidad de fibra que contiene nos ayuda para los que sufren ser secos de vientre porque es un gran diurético o sea para eliminar las toxinas de nuestro organismo, es bueno también para la próstata efectuando infusiones, se lo puede degustar en ensaladas y varias comidas, además de todo estos beneficios les comento que esta planta que tengo en mi jardín una ves por año da unas sabrosas frutas.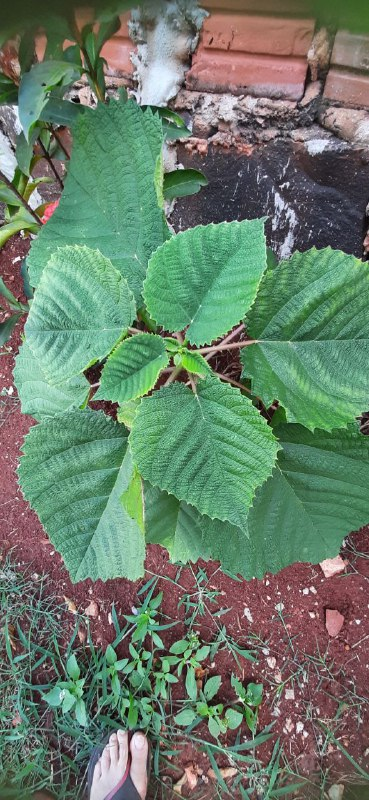 De tal manera amigos quizás veamos esta planta y en alguna ocasión la misma no raspo produciéndonos irritaciones en la piel, pero es por descuido nuestro al tocarla, así que dándole el uso adecuado tenemos una gran hierva la cual es muy beneficiosa en varios sentidos.
Así que si fue de sus agrados, lo que compartí en este post, referente a esta planta, quedo a la espera de sus comentarios.
MUCHAS GRACIAS POR LEERME Y SEGUIRME, QUE PASEN UN BUEN DIA.
TRANSLATED INTO ENGLISH
Hello everyone, as you know I am always in most of my publications, praising MOTHER NATURE and all her prowess, which as we know was the creation of our LORD GOD, knowing that we are part of it to continue to subsist, as is this nettle plant, its scientific name is -URTICA ARDENS-, In this country as it is a tropical country and the land has a lot of iron, In this country as it is a tropical country and the soil has a lot of iron, all seeds that fall in it begins its evolution or to grow as this nettle plant, the same is extremely large leaves with a large stem in the center, which is covered with thorns, the same is a brown color pulling to pink, and the color of the leaves are yellow edge pulling to a light green to green getting darker and darker.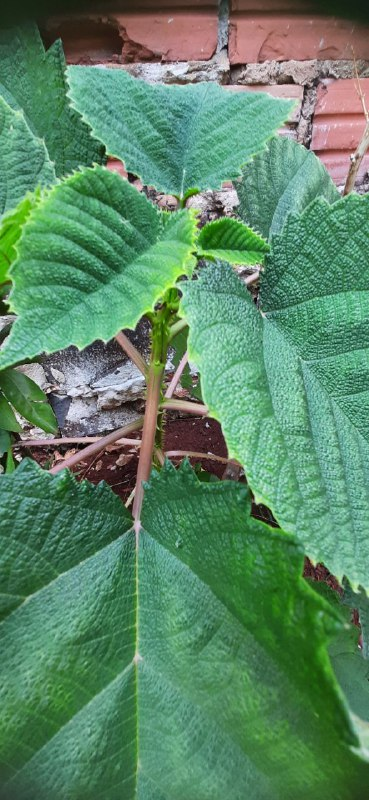 Its leaves are approximately 25 centimeters in circumference, coated with a kind of fluff as if they were small thorns, which would be his defense or when we touch them to touch the same this produces a burning and itching, irritating the skin, leaving it with a reddish color, I assure you that it is very annoying this itching, I say it with full knowledge of cause hahahaaj.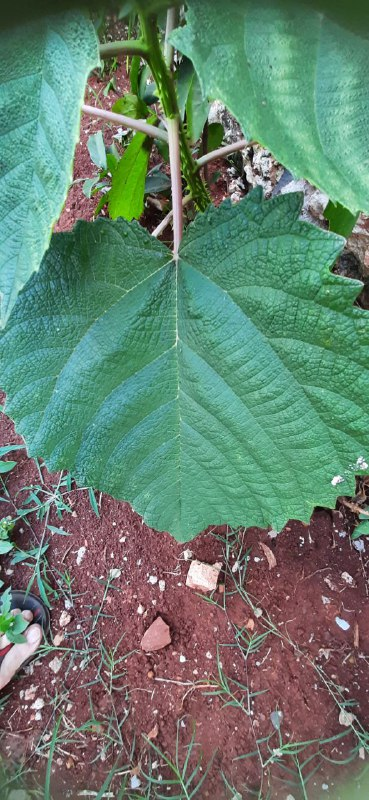 As you see these photos of this plant it has many benefits, for example for food is very good is highly nutritious, gives us a lot of energy and the large amount of fiber it contains helps us for those who suffer from dry belly because it is a great diuretic or to eliminate toxins from our body, it is also good for the prostate making infusions, you can taste it in salads and various meals, in addition to all these benefits I comment that this plant I have in my garden once a year gives some tasty fruits.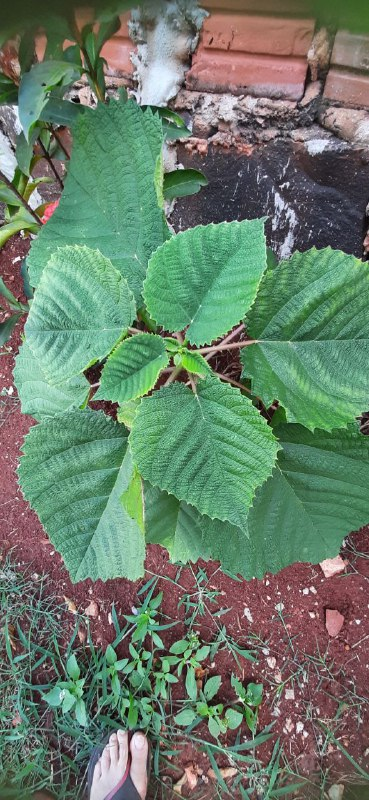 In such a way friends perhaps we see this plant and in some occasion the same one does not raspo producing irritations in the skin, but it is by our carelessness when touching it, so giving it the suitable use we have a great herb which is very beneficial in several senses.
So if you liked what I shared in this post about this plant, I look forward to your comments.
THANK YOU VERY MUCH FOR READING AND FOLLOWING ME, HAVE A NICE DAY.