Buenos días a todos, que tengan y pasen un maravilloso día en familia, sabemos que la MADRE NATURALEZA, nos proporciona de todo, pero cuando de fruta se trata como esta por ejemplo la acerola, la misma cuenta con los siguientes beneficios, especialmente para la piel, es muy rica en vitamina C-A-, es antioxidante, los minerales que contiene y se destacan los siguientes, calcio, potasio, magnesio, fosforo y hierro, se puede elaborar mermelada, compota, ayuda a blanquear la piel, frenando los signos de envejecimiento, así que amigos mucho jugo, licuado, para quedarnos en el tiempo con nuestra vitalidad y piel.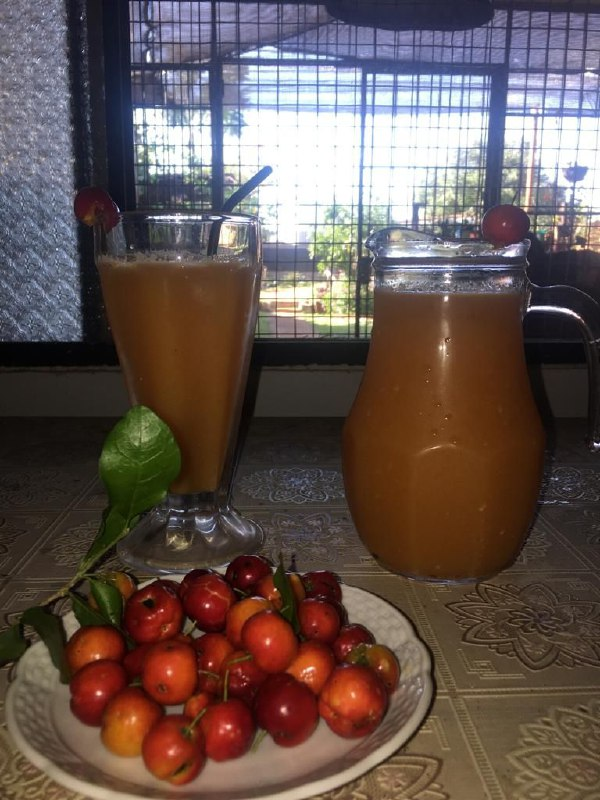 Sus contradicciones o contraindicaciones de esta fruta la acerola son. si se consume en exceso puede sufrir problemas gastrointestinales, como diarrea, nauseas y flatulencias.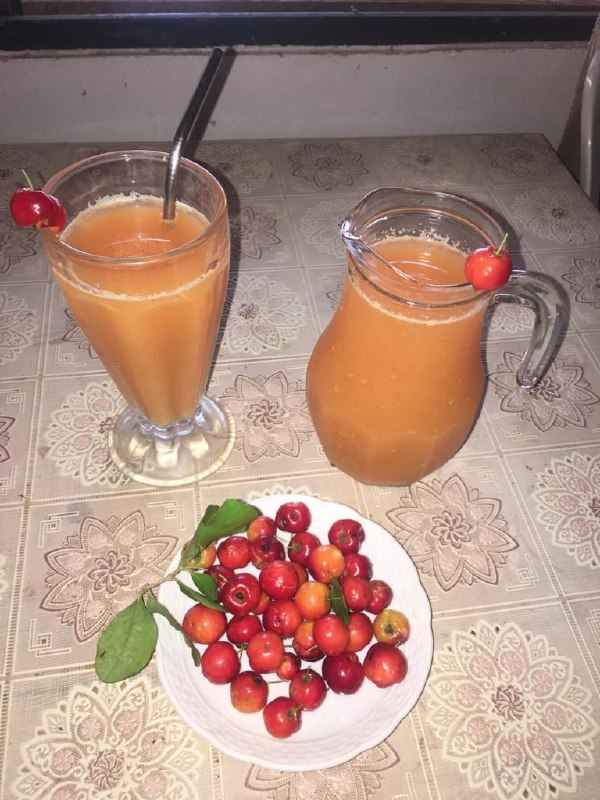 Es un árbol de tamaño medio, llega a unos 3 a 4 metros de altura, muy frondoso, sus hoja también tiene beneficios ingiriéndolas en te, combate la anemia, previene el escorbuto, que es una enfermedad cuando uno carece de vitamina-C-, aumente el numero de linfocitos en la sangre.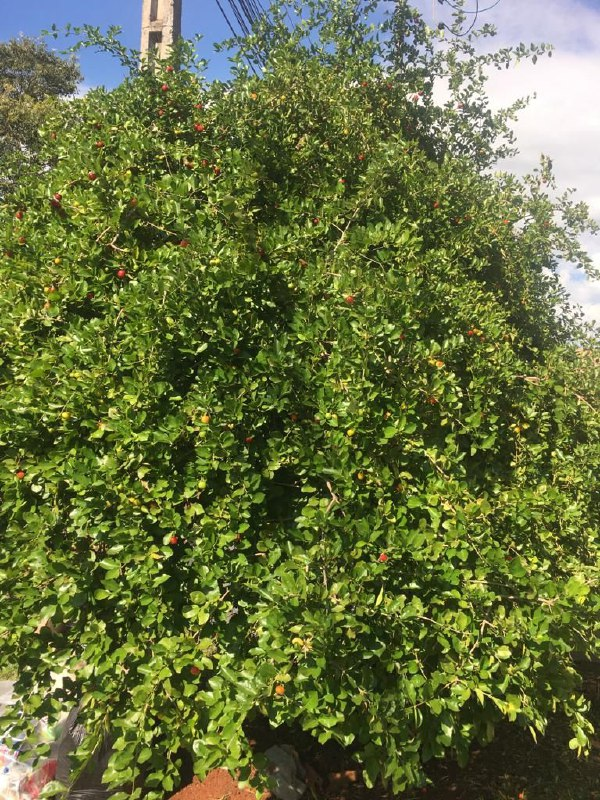 Como podemos observar en la foto es un árbol muy frondoso como dije de hojas muy verdes, pero de igual manera se pueden destacar sus frutas que son totalmente de color rojo, cuando están bien maduras, tenemos que saber eso, porque si no con una brisa suave por los movimientos de sus ramos desecha y se caen todos al suelo.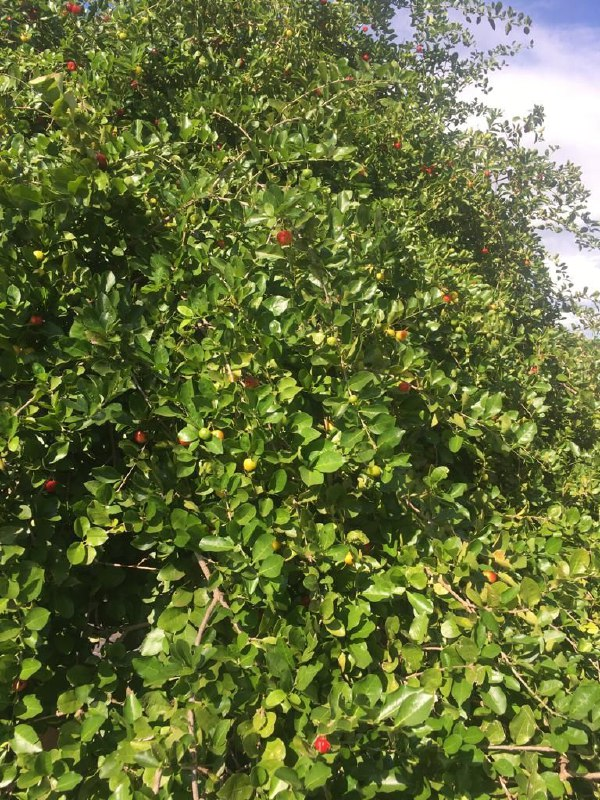 En mi jardín tengo una planta de este árbol, después de los 3 años de edad la misma comienza a desarrollarse y a dar sus frutos.
MUCHAS GRACIAS POR LEERME Y SEGUIRME, QUE TENGAN UN EXCELENTE DIA.
TRANSLATED INTO ENGLISH.
Good morning everyone, have and spend a wonderful day with your family, we know that MOTHER NATURE, provides us with everything, but when it comes to fruit such as acerola, it has the following benefits, especially for the skin, it is very rich in vitamin C-A, is an antioxidant, the minerals it contains and highlights the following, calcium, potassium, magnesium, phosphorus and iron, you can make jam, compote, helps whiten the skin, slowing the signs of aging, so friends a lot of juice, smoothie, to stay in time with our vitality and skin.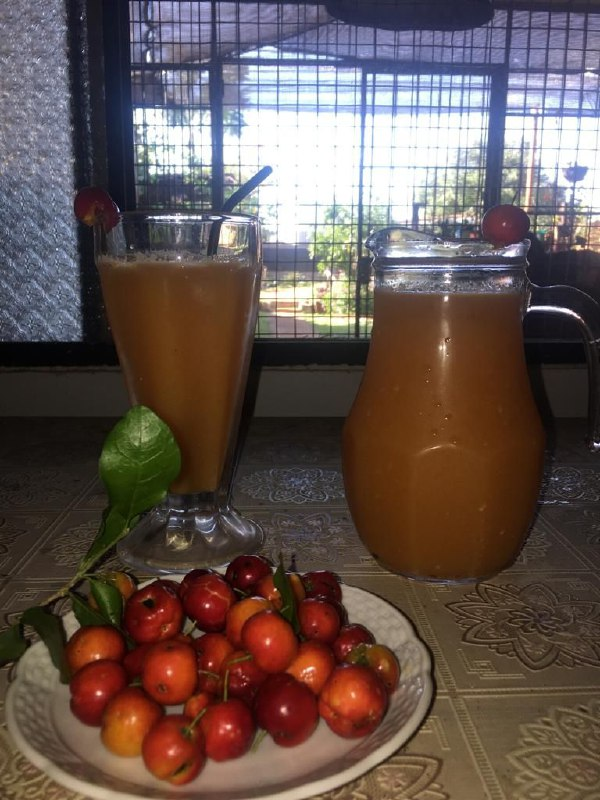 Its contradictions or contraindications of this fruit acerola are. if consumed in excess can suffer gastrointestinal problems such as diarrhea, nausea and flatulence.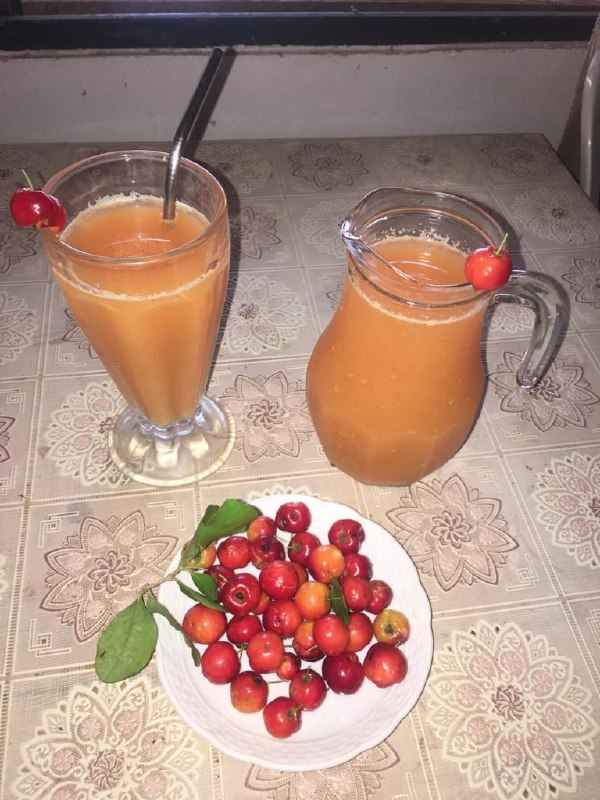 It is a medium sized tree, reaches about 3 to 4 meters high, very leafy, its leaves also has benefits ingesting them in tea, fights anemia, prevents scurvy, which is a disease when one lacks vitamin-C-, increases the number of lymphocytes in the blood.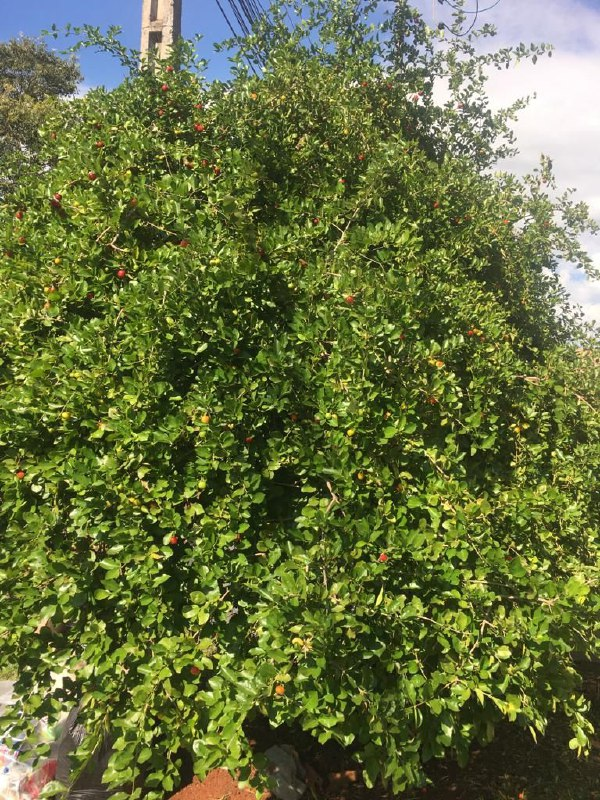 As we can see in the photo is a very leafy tree as I said very green leaves, but equally can highlight its fruits that are completely red, when they are ripe, we have to know that, because if not with a gentle breeze by the movements of its branches discarded and fall all to the ground.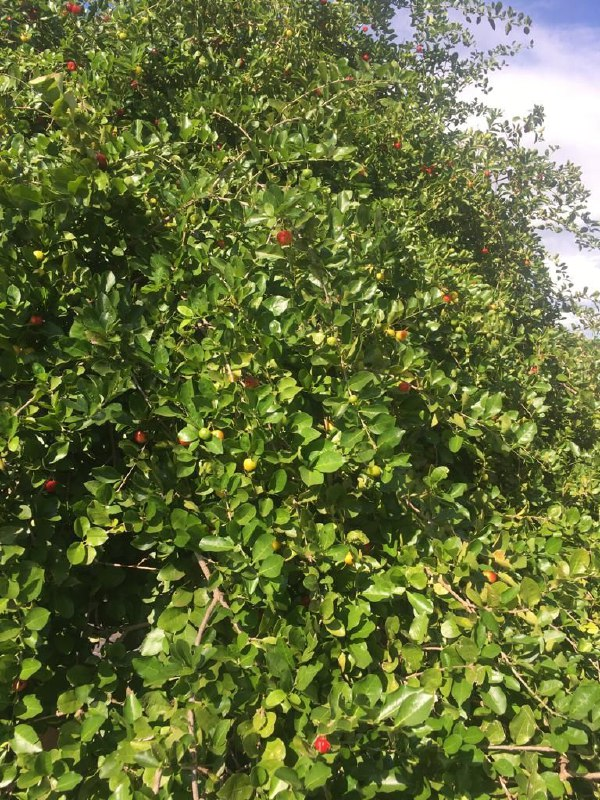 In my garden I have a plant of this tree, after 3 years of age it begins to develop and bear fruit.
THANK YOU VERY MUCH FOR READING AND FOLLOWING ME, HAVE A GREAT DAY