Hola a todos, otro día que el señor DIOS, nos regala para seguir subsistiendo, también que sea un día de trabajo, de amor, de perseverancia, abundancia, de integración, de contención para aquellos que nos necesitan, sin sentirnos mas que nuestros semejantes, porque al fin y al cabo todos somos seres humanos, sabemos que estamos de paso por este mundo o sea la tierra, sorteando siempre obstáculos, los cuales son los que haceres de la vida cotidiana, por eso amigos-as no existe nada mas bello que al comenzar otro día, mas por la mañana, agradeciendo por un día mas a nuestro DIOS y ver que en nuestro jardín existen cosas bellas que nos llena de vida, por su colores, tamaños, como lo es esta planta tan bellas de flores, que si la observamos bien sus flores, irradian muchas cosas, en lo personal como dije me llena de vida y por supuesto también el jardín propiamente dicho, el cual esta lleno de otras plantas pero estas que les quite las fotos por la noche, comprobando que se ven muy diferentes, estimo que seria por el flash del teléfono.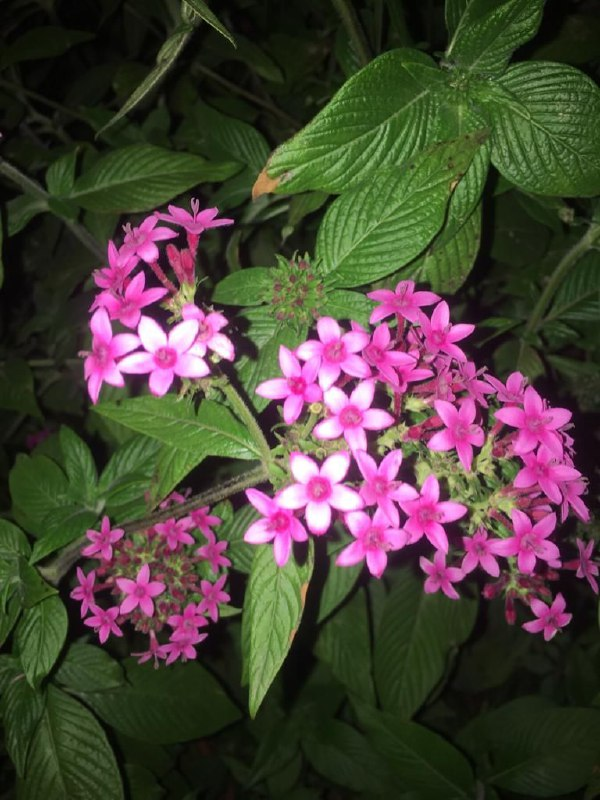 Siguiendo y observando como dije esta bella flor que por las noches y este has de luz cuando le quito la foto que las hace que resalten mucho mas, todo eso me llena de felicidad, de que una cosa tan pequeña como esta planta y por la variedad de sus colores, resaltan tanta dulzura en el espacio que ocupan en este universo.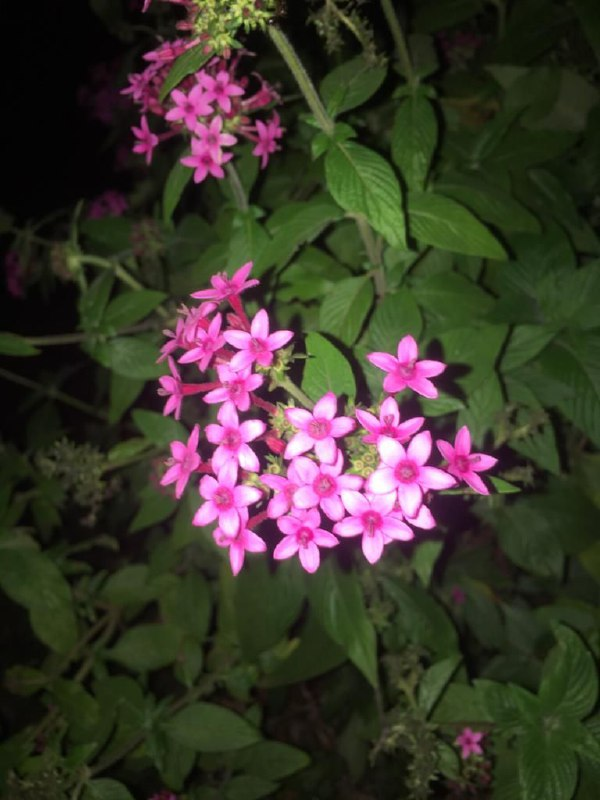 La verdad que verlas al caer la tarde cuando el sol se va escondiendo o sea como se dice se va a descansar para darle lugar a la luna, dichas flores es como que descansan, pero por la mañana cuando EL SOL, comienza a dar su brillo estas se alegran totalmente dejando ver sus formas y colores como lo pueden notar en estas fotos, asimismo a estas las tengo plantadas alrededor de la planta de mango o árbol de mango, el cual tambien ya comienza a crecer sus gajos agrandándose cada día mas.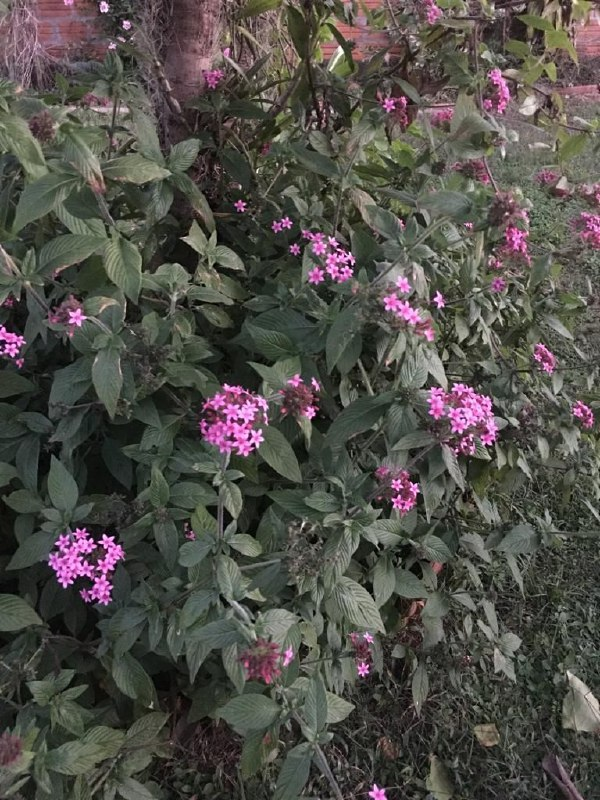 Es por todo eso que estoy tan feliz y sabiendo que todo esto es la máxima creación de nuestro señor DIOS, mas cuando de la MADRE NATURALEZA SE TRATA, que hace que las cosas por mas pequeñas que sean, llenen de vida un espacio, como lo es mi jardín.
MUCHAS GRACIAS POR LEERME Y SEGUIRME, QUE TENGAN UN EXCELENTE DIA.
TRANSLATED INTO ENGLISH.
Hello everyone, another day that the Lord GOD, gives us to continue subsisting, also be a day of work, love, perseverance, abundance, integration, support for those who need us, without feeling more than our peers, because after all we are all human beings, we know that we are passing through this world or earth, always dodging obstacles, which are the doings of everyday life, so friends, there is nothing more beautiful than to start another day, more in the morning, thanking for one more day to our GOD and see that in our garden there are beautiful things that fills us with life, for its colors, sizes, as is this beautiful flowering plant, that if we observe well its flowers, radiate many things, personally as I said fills me with life and of course also the garden itself, which is full of other plants but these that I took the photos at night, checking that they look very different, I think it would be by the flash of the phone.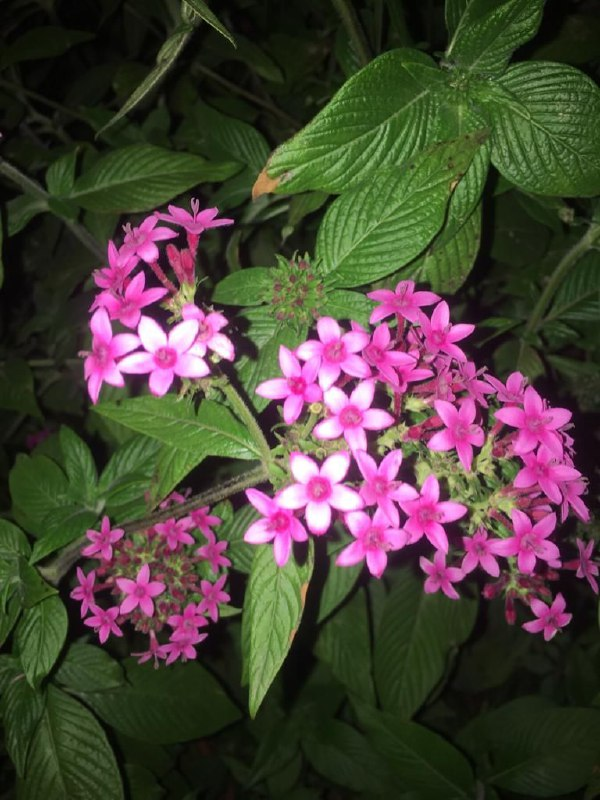 Following and observing as I said this beautiful flower that at night and this has of light when I remove the photo that makes them stand out much more, all that fills me with happiness, that a thing as small as this plant and the variety of its colors, highlight so much sweetness in the space they occupy in this universe.
image.png](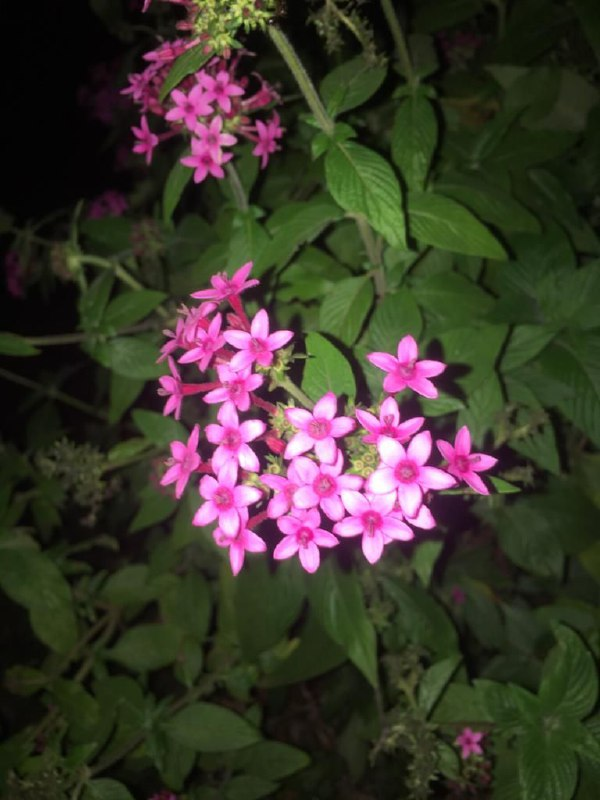 )
The truth is that seeing them at dusk when the sun is hiding or as they say is going to rest to make room for the moon, these flowers is like resting, but in the morning when the sun begins to give its brightness these are totally happy to see their shapes and colors as you can see in these photos, also these I have planted around the mango plant or mango tree, which also begins to grow its segments enlarging every day more.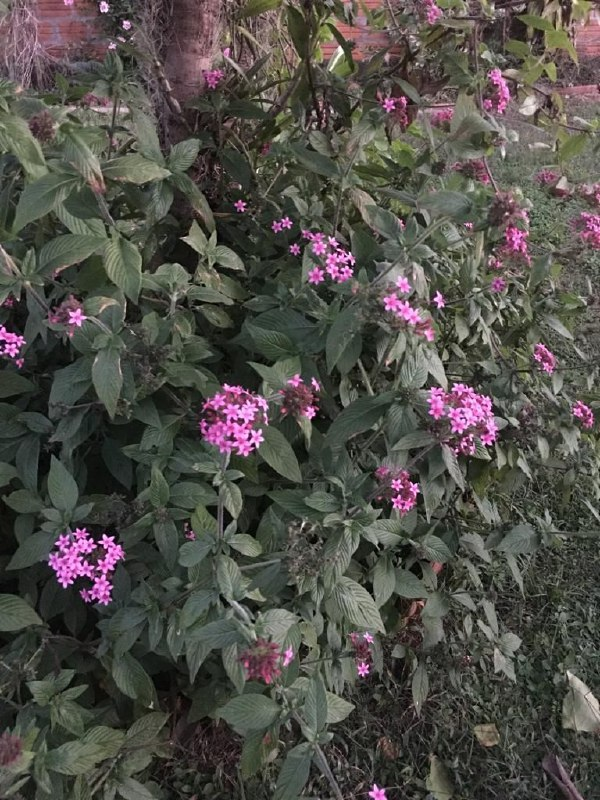 That is why I am so happy and knowing that all this is the ultimate creation of our Lord GOD, more when it comes to MOTHER NATURE, which makes things no matter how small they are, fill with life a space, as is my garden.
THANK YOU VERY MUCH FOR READING AND FOLLOWING ME, HAVE A GREAT DAY.