Hola a todos continuando con el trabajo de restauración de los muebles que se pudieron rescatar del incendio de la casa de un amigo, esto que vemos es un engranaje el mismo va colocado en la mesa redonda, pero con otra mas pequeña que va colocada en el medio y esta gira por medio de este engranaje, el cual como se puede observar esta bastante deteriorado y oxidado, el cual lo tengo que dejar en condiciones, para que la mesa también quede en condiciones así que manos a la obra.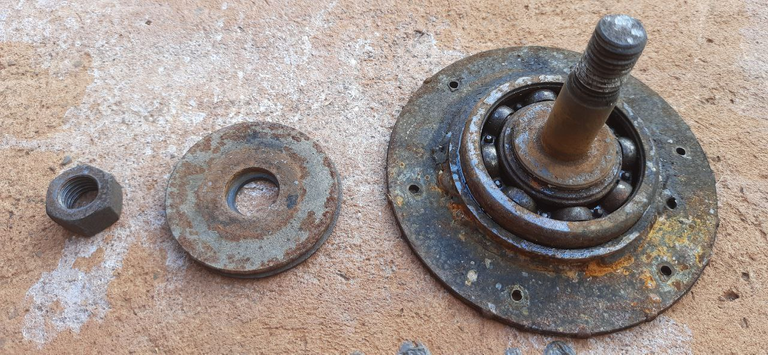 Lo primero fue desarmar todo, acepto el bolillero, luego lo deje toda la noche en un recipiente con coca cola, si amigos aunque no lo crean la coca cola le remueve todo el oxido, al estar desarmado me fue mucho mas fácil terminar de sacarle todo el oxido.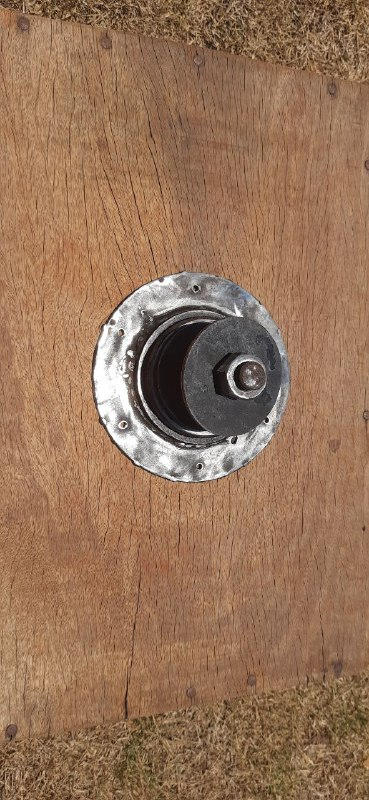 Luego con la moladora a la cual le coloque el disco con lija para hierro, con el cual le pase por todo sus partes dejándolo seminuevo, y en la parte del bolillero le agregue W40, es para aceitar y ablandar, dejando dicho engranaje en perfectas condiciones, luego cuando comprobé que giraba a mi gusto o sea bien liviano, lo volví a colocar sobre la parte redonda mas chica de la mesa.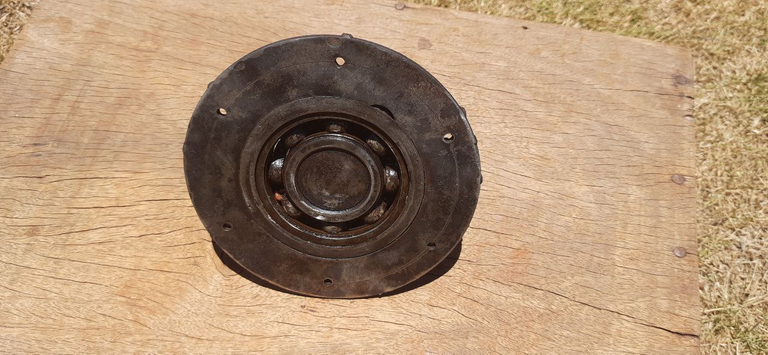 La verdad quedo todo perfecto, asimismo en otro post les mostrare como quedo la mesa y los otros muebles una ves que los lije y barnice, mi amigo quedo mas que contento con todo este trabajo, el cual para fue toda una experiencia nueva el de restaurarle los muebles que se pudo rescatar del incendio que le destruyo la cosa completamente.
MUCHAS GRACIAS POR SEGUIRME Y LEERME, QUE PASEN UN LINDO DIA.
TRANSLATED INTO ENGLISH.
Hello everyone continuing with the restoration work of the furniture that could be rescued from the fire of a friend's house, this we see is a gear which is placed on the same round table, but with another smaller one that is placed in the middle and this rotates through this gear, which as you can see is quite deteriorated and rusty, which I have to leave in condition, so that the table is also in condition so hands to work.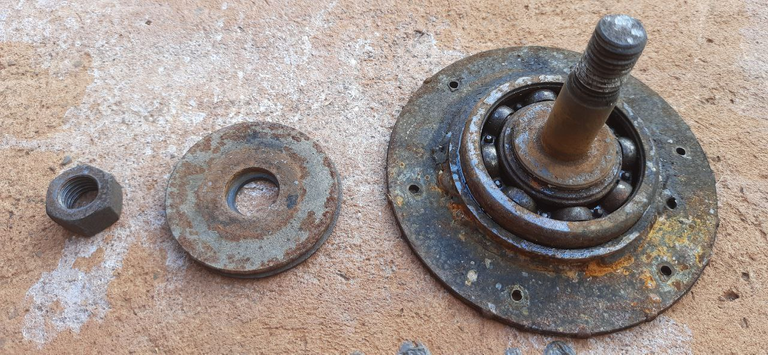 The first thing was to disassemble everything, I accept the bobbin case, then I left it all night in a container with coca cola, yes friends believe it or not coca cola removes all the rust, being disassembled it was much easier to finish removing all the rust.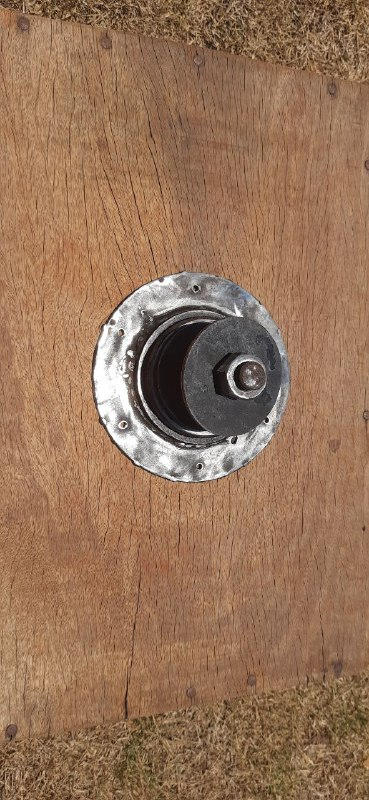 Then with the grinder to which I put the disc with sandpaper for iron, with which I passed through all its parts leaving it semi-new, and in the part of the ball bearing I added W40, is to oil and soften, leaving the gear in perfect condition, then when I checked that it turned to my liking or is very light, I put it back on the smaller round part of the table.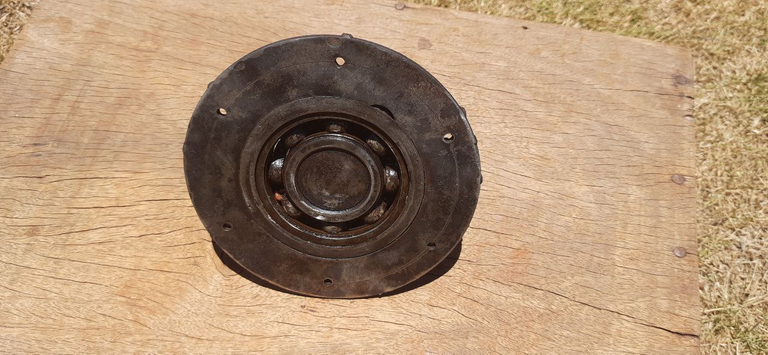 The truth is everything was perfect, also in another post I will show you how the table and the other furniture was once sanded and varnished, my friend was more than happy with all this work, which was a whole new experience to restore the furniture that could be rescued from the fire that destroyed the thing completely.
THANK YOU VERY MUCH FOR FOLLOWING ME AND READING ME, HAVE A NICE DAY.