Buenos días a todos lo integrantes de esta gran comunidad de hive, de la cual espero se encuentren todos muy, teniendo en cuenta que en algunos paises es muy diferente el clima, por ejemplo donde vivo en estos momentos hace mucho frio, pero me ilusiono con estar en otro lugar, donde Reyna el calor, la playa, el sol a pleno, un aire cálido como para salir de camping o de campamento con la familia y por otro lado también que se puede disfrutar de la nieve, el andar en esquí, fabricar muñecos de nieve, degustar un buen chocolate bien caliente, pero bueno todo eso, es obra de nuestra MADRE NATURALEZA, la cual como digo siempre es la creación de NUESTRO SEÑOR DIOS, por eso hoy observando mi jardín, esta bella planta de flor, con sus pétalos a punto de abrirse, la cual la llaman CLAVEL DEL AIRE, que no dejo de admirarla el color que tiene la misma.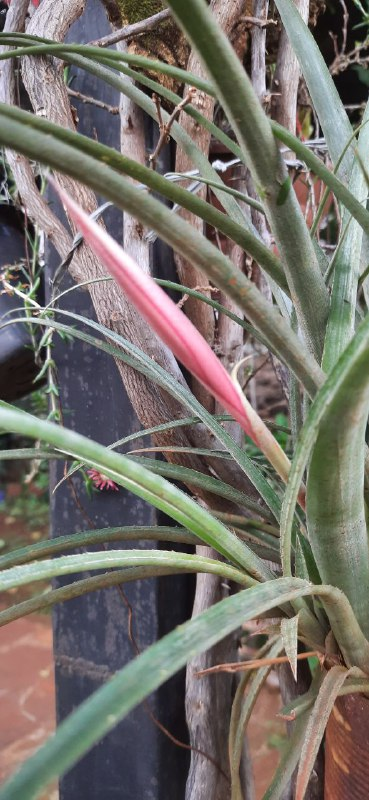 Asimismo esta planta es muy beneficiosa para el ser humano, por sus beneficios, si colocamos la planta entera y la hervimos, utilizándola en gotas es un excelente antiespasmódico, su infusión ayuda a quienes problemas de estreñimientos, ayuda a equilibrar el apetito, por ejerce una acción relajante en el sistema digestivo, por sus propiedades diuréticas, ayuda a disminuir los edemas de acumulación de líquidos en el cuerpo, también es muy bueno en controlar la hipertensión arterial, en el ser humano, por eso amigos es muy importante saber que tenemos en nuestro jardín, sus propiedades, lo cual en ciertas ocasiones nos pueden ser muy útiles.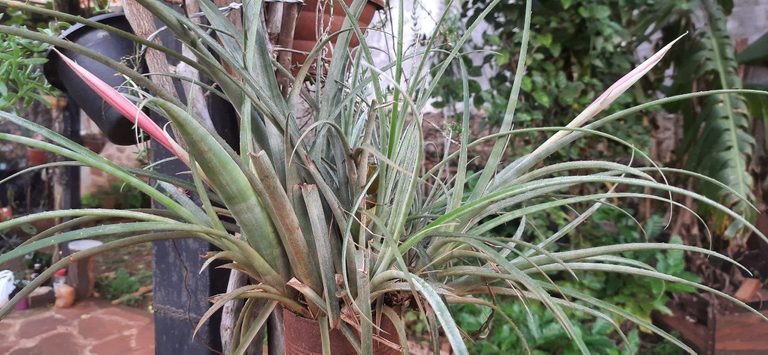 Como bien comente al comienzo, gracias a nuestra MADRE NATURALEZA, bueno también a nuestra voluntad de querer tener un bello jardín, por sus coloridas flores como esta que tiene un entorno casi lila y un color fucsia en la parte del medio, no es muy grande, pero si se hace notar entre las otras, que componen en el espacio de mi jardín, hermoseándolo de una manera que cuando comienza la primavera es parecido a un ARCO IRIS de varios colores y la verdad que todo eso en lo personal, me llena de vida, alegría y mucha felicidad.
MUCHAS GRACIAS POR SEGUIRME Y LEERME, QUE TENGAN UN DIA LLENO DE GOSO Y FELICIDAD.
TRANSLATED INTO ENGLISH.
Good morning to all the members of this great community of hive, of which I hope you are all very, taking into account that in some countries the climate is very different, for example where I live right now is very cold, but I look forward to being in another place, where Reyna the heat, the beach, the full sun, a warm air as to go camping or camping with the family and on the other hand also that you can enjoy the snow, skiing, making snowmen, tasting a good hot chocolate, but well all that, is the work of our MOTHER NATURE, which as I always say is the creation of OUR LORD GOD, so today watching my garden, this beautiful flowering plant, with its petals about to open, which is called CLAVEL DEL AIRE, which I can not stop admiring the color that has the same.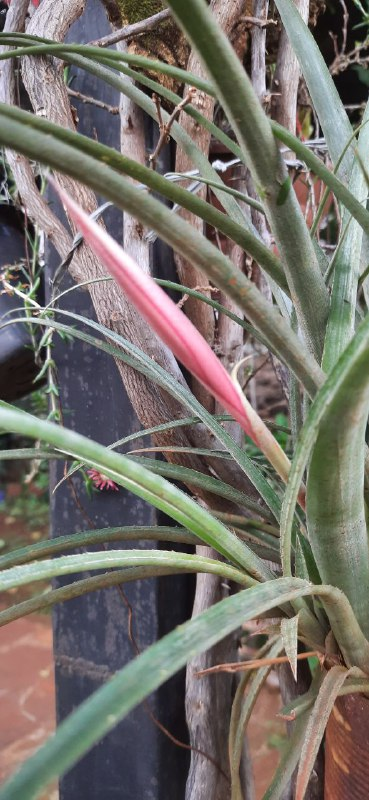 Also this plant is very beneficial to humans, for its benefits, if we put the whole plant and boil it, using it in drops is an excellent antispasmodic, its infusion helps those who have constipation problems, helps balance the appetite, by exerting a relaxing action on the digestive system, for its diuretic properties, helps to reduce the edema of fluid accumulation in the body, it is also very good in controlling high blood pressure in humans, so friends is very important to know that we have in our garden, its properties, which on certain occasions we can be very useful.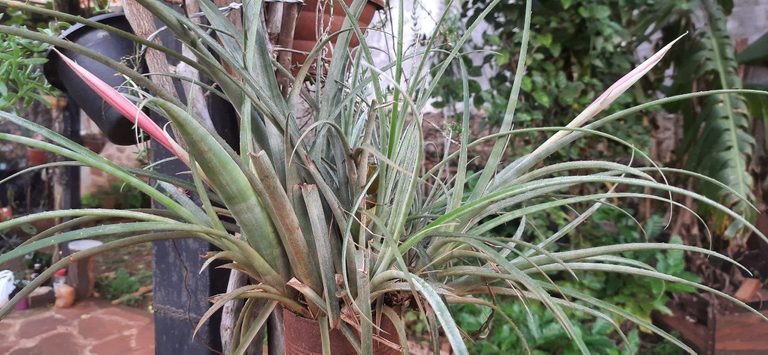 As I commented at the beginning, thanks to our MOTHER NATURE, well also to our will of wanting to have a beautiful garden, for its colorful flowers like this one that has an almost lilac environment and a fuchsia color in the middle part, it is not very big, but it is noticeable among the others that make up the space of my garden, beautifying it in a way that when spring begins is like a rainbow of various colors and the truth is that all that personally, fills me with life, joy and happiness.
THANK YOU VERY MUCH FOR FOLLOWING ME AND READING ME, HAVE A DAY FULL OF JOY AND HAPPINESS.