Hola a todos, a veces como en esta ocasión el observar como es la puesta del sol, o a veces observar la salida del sol, esos son momentos que se nos queda grabado en el alma, bueno lo digo en lo personal me sucede eso, porque si existe algo tan bello es estas secuencias, tanto por la mañana o por la tarde, ahí es cuando me doy cuenta de cuan grande es nuestro SEÑOR DIOS, el que creo todo lo que existe, por supuesto que destaco todo esto, del DIOS ZEUS, cuando se retira para ir a descansar, dándole el lugar a la luna, que es también otra cosa tan especial, mas cuando se trata de momentos románticos, cuando quite estas fotos, deje como primer plano la reja y el árbol de pino, para tener una referencia de como se alejaba terminando el día.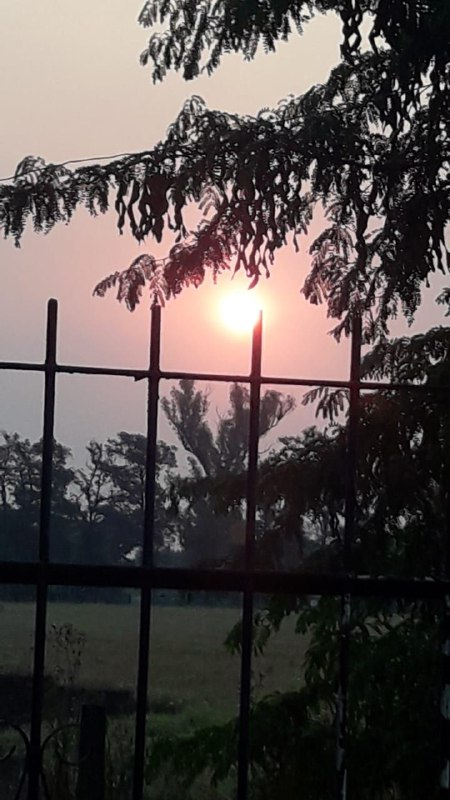 La verdad amigos no quiero que lleguen a pensar que yo me corría para quitar estas , no es así me quede muy estático, para que ustedes puedan ver la secuencia y de esa manera disfrutar como lo hice yo, la verdad que no encuentro que decir sobre todo esto, pero si que me llena todo el ser, con pensar que el sol al desplazarse es como que tuviera vida, porque por ejemplo en vera brilla a veces mas de lo común, por eso las grandes sequias y en invierno es como el mejor abrigo, además de todo es muy bueno para la piel, siempre y cuando no abusemos.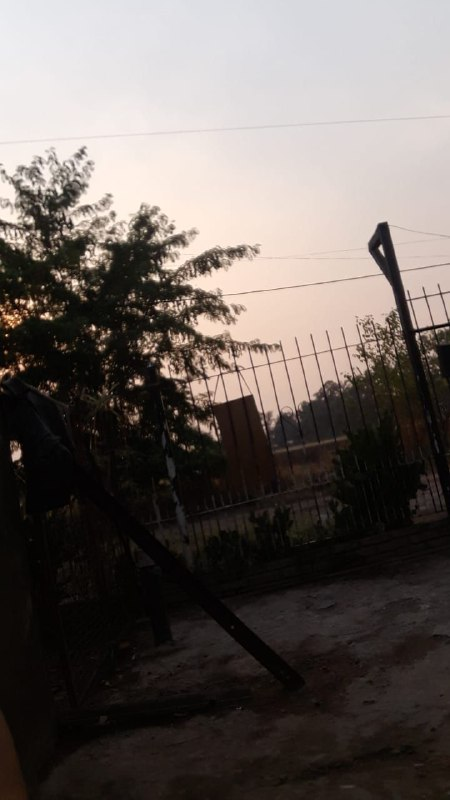 Lo que quiero decir con abusar del mismo, es por ejemplo cuando vamos a la playa frente al mar, sabemos bien que el brillo del sol. cuando este da con el agua, se produce un efecto rebote, por ende al estar nosotros a orillas del mismo, y por mas que el día este nublado, nos bronceamos igual, así que con esta ultima foto, la cual nos muestra que ya llego el final para este día y asimismo vemos que dicho sol es muy redondo y a medida que se escondiendo es mas redondo y mas chico.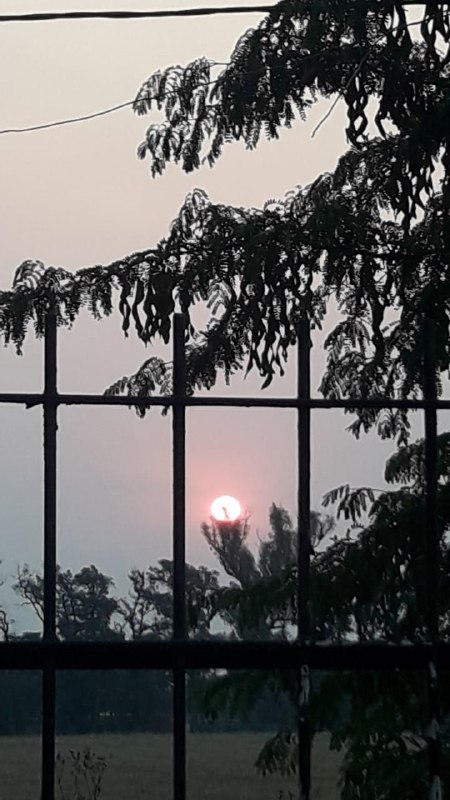 Es por eso que cuando me expreso referente a la MADRE NATURALEZA, lo hago con todo mi ser y mi corazón rebosa de alegría, con toda esta existencia.
MUCHAS GRACIAS POR SEGUIRME Y LEERME, BUEN COMIENZO DE SEMANA.
TRANSLATED INTO ENGLISH.
Hello everyone, sometimes as on this occasion to observe how is the sunset, or sometimes observe the sunrise, those are moments that we are engraved in the soul, well I say it personally happens to me that, because if there is something so beautiful is these sequences, both in the morning or in the afternoon, that's when I realize how great is our LORD GOD, the one who created everything that exists, of course I highlight all this, of the GOD ZEUS, when he retires to go to rest, giving the place to the moon, which is also another thing so special, but when it comes to romantic moments, when I removed these photos, I left as foreground the fence and the pine tree, to have a reference of how he was leaving at the end of the day.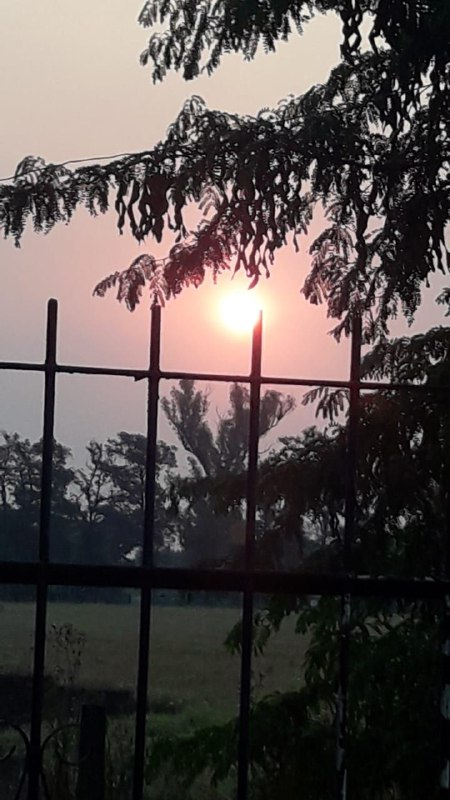 The truth friends, I don't want you to think that I was running to take these pictures, it is not like that, I stayed very static, so that you can see the sequence and in this way enjoy as I did, the truth is that I don't find what to say about all this, but it fills my whole being, to think that the sun when moving is like having life, because for example in vera it shines sometimes more than usual, that's why the big droughts and in winter is like the best shelter, besides everything is very good for the skin, as long as we don't abuse it.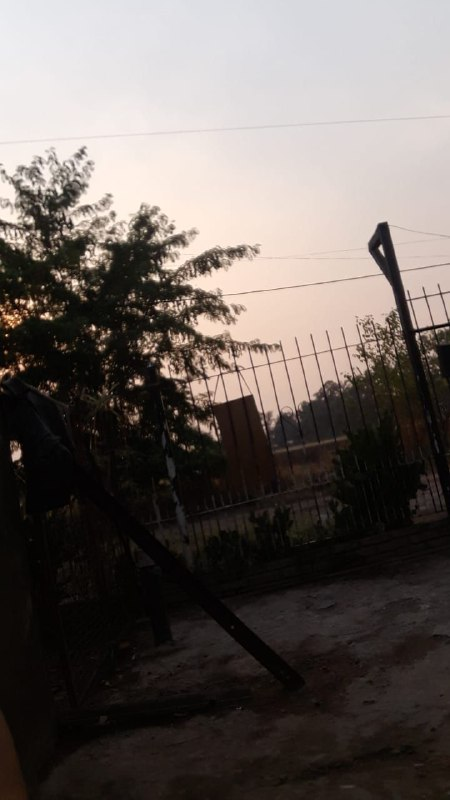 What I mean by abusing it, is for example when we go to the beach in front of the sea, we know well that the brightness of the sun, when it hits the water, there is a rebound effect, therefore when we are at the edge of it, and even if the day is cloudy, we tan the same, so with this last picture, which shows us that the end has come for this day and we also see that the sun is very round and as it hides it is rounder and smaller.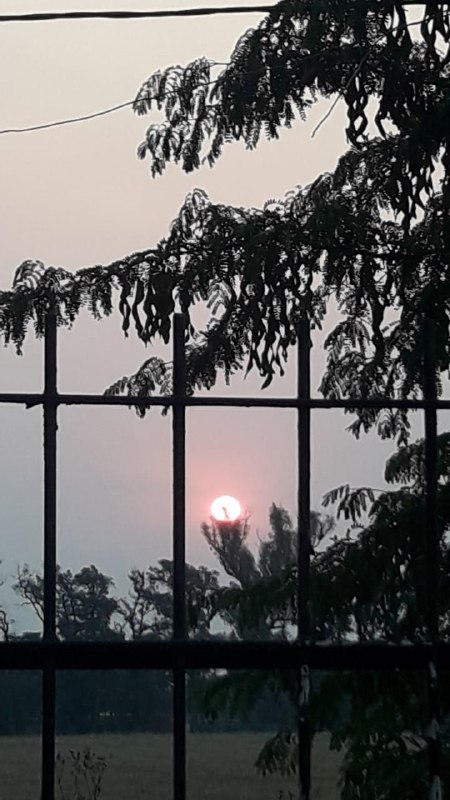 That is why when I express myself about MOTHER NATURE, I do it with all my being and my heart overflows with joy, with all this existence.
THANK YOU VERY MUCH FOR FOLLOWING AND READING ME, GOOD BEGINNING OF THE WEEK.