Hola a todos, luego de publicar varios post, referente a pintar las rejas, por fin llegue a la culminación del pintado de las mismas, las mismas que se ven en esta foto son las que se encuentran en la parte de atrás del quincho en donde también esta la parte del jardín y el camino que une con la pérgola de esa manera queda todo mas cómodo, por ejemplo para cuando se cocina asado.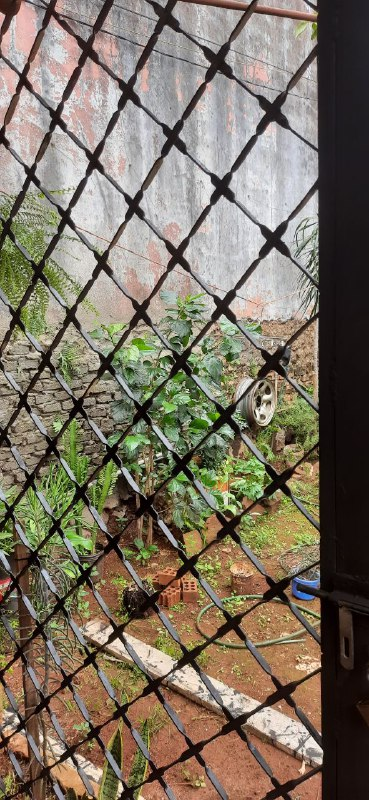 Lo mas importante seria esta viga, la cual es la parte de atrás del techo del quincho, la misma cumple una función muy importante, es sobre la cual se soldó también la reja, quedando de esa forma todo excelente.
la parte de abajo de la reja, quedo de esta manera, porque justo las condiciones climáticas no ayudaron, comenzó a llover, por ende no se pudo terminar dicha pintura, pero de todas maneras ya esta terminada, quedando todo mas prolijo y vistoso.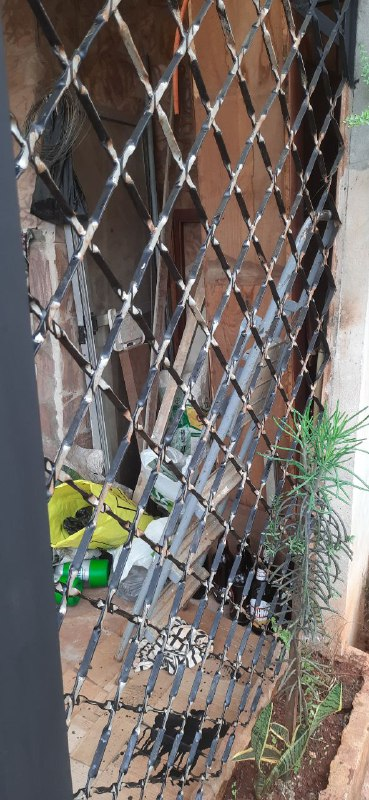 La verdad cada ves o de ves en cuando que quiero terminar de hacer algún trabajo el clima no me ayuda, bueno se sabe que donde el clima es casi tropical, las lluvias no avisan cuando comienzan.
MUCHAS GRACIAS POR SEGUIRME Y LEERME, QUE PASEN UN EXCELENTE DIA.
TRANSLATED INTO ENGLISH.
Hello everyone, after publishing several post, about painting the grids, I finally reached the completion of painting them, the same that you see in this photo are the ones that are in the back of the quincho where the garden and the path that connects to the pergola are also part of the garden, that way everything is more comfortable, for example for when you cook barbecue.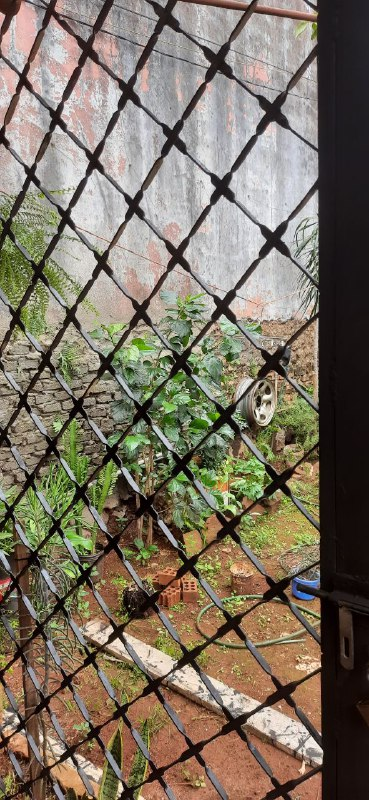 The most important thing would be this beam, which is the back of the roof of the quincho, it fulfills a very important function, it is on which was also welded the grille, so everything is excellent.
the bottom of the fence, was left this way, because just the weather conditions did not help, it began to rain, therefore could not finish the painting, but anyway it is already finished, leaving everything more neat and showy.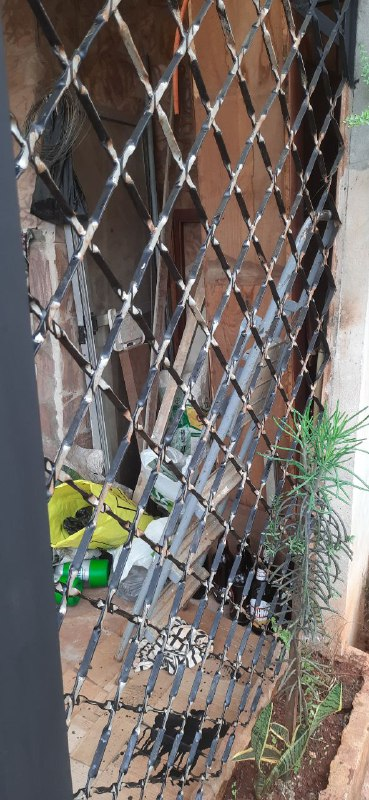 The truth is that every time I want to finish some work the weather does not help me, well it is known that where the weather is almost tropical, the rains do not warn when they start.
THANK YOU VERY MUCH FOR FOLLOWING ME AND READING ME, HAVE A GREAT DAY.