Hola a todos los bloquearos de esta hermosa comunidad de HIVE,, se sabe que los días domingos al compartir en familia el almuerzo, siempre esta el postre, lo cual este almuerzo de domingo dicho postre fue muy opcional, lo digo así, porque después de la siesta salimos con gracerolon, mi esposa y dos de mis nietas a saborear helados, como se ve en la foto es una heladería muy conocida-GRIDO-.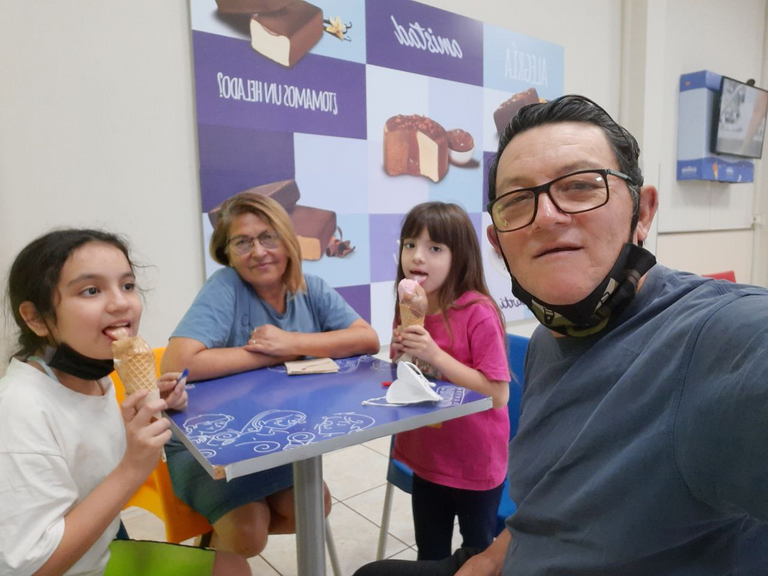 A veces amigos, es hermoso tener ese gran compromiso como abuelos, en lo personal dichos nietos o nietas, son los hijos que volvemos a tener, dado que los hijos padres de nuestros nietos ya son papa, entonces la ley de la vida nos lleva a seguir compartiendo, como en este caso.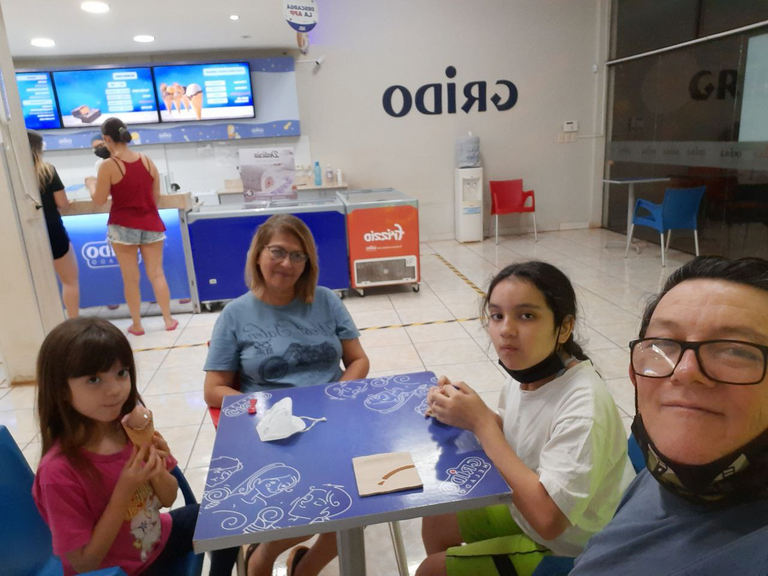 E algo tan hermoso, esta experiencia de vida, porque tengamos en cuenta que los días y los años pasan, ellos van creciendo y nosotros envejeciendo y el mejor legado que podemos dejarles a ellos para cuando sean abuelos, es tener bien definido las reglas de convivencia en todas sus formas, pero los mas importante el amor por la familia y del prójimo.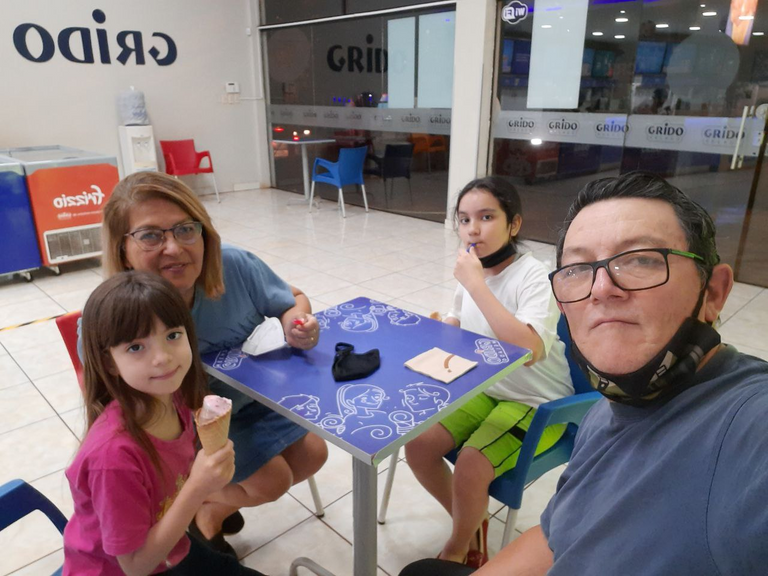 Si observan en las fotos, ellas disfrutando de sus helados, pero nosotros no, el hecho es nos compramos un cuarto cada uno para después de la cena, es cuando nos agrada degustar los helados.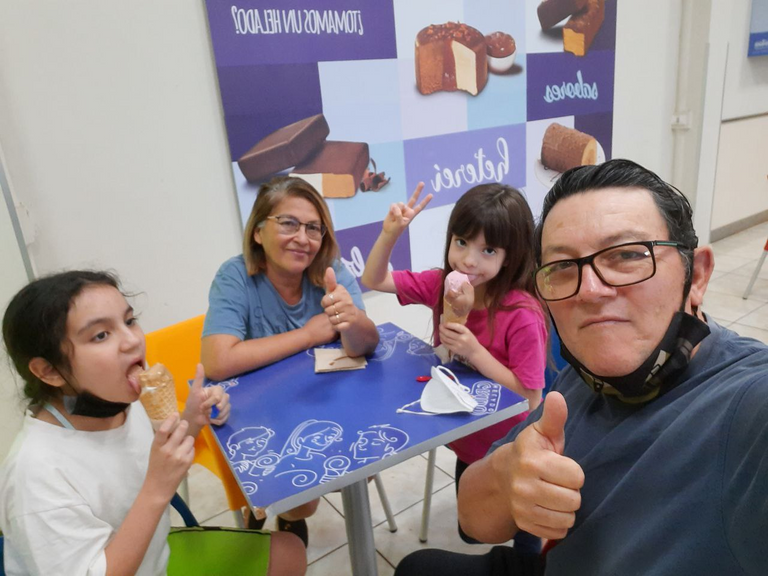 Así que queridos amigos, seguidores de esta plataforma social, en la medida que podemos disfrutemos de nuestros hijos, nietos, sobrinos, ahijados y también hijos del alma, lo cual es tan reconfortante que nos inunda el alma de alegría pero lo mas importante es que nos llena de felicidad a nuestro CORAZON.
Bueno espero que les haya agradado lo explayado, lo cual es un aliciente para nuestro compromiso con los niños, de tal manera quedo a la espera de sus sinceros comentarios y también de sus votos.
MUCHAS GRACIAS POR LEERME Y SEGUIRME, QUE TENGAN UN BENDECIDO DOMINGO.
TRANSLATED TO ENGLISH.
Hello to all the blockades of this beautiful HIVE community, it is known that on Sundays when sharing lunch with the family, there is always dessert, which this Sunday lunch said dessert was very optional, I say it like this, because after After a siesta we went out with gracerolon, my wife and two of my granddaughters to taste ice cream, as seen in the photo is a well-known ice cream parlor-GRIDO-.
! [image.png] (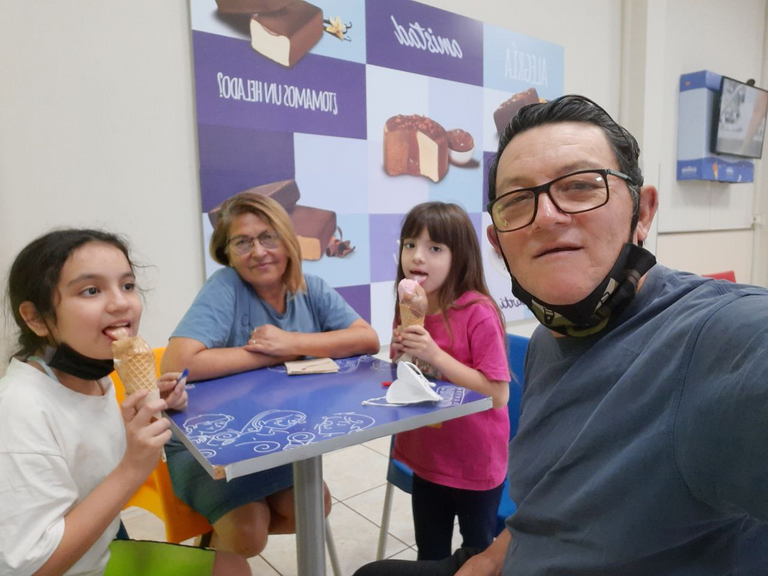 )
Sometimes friends, it is beautiful to have that great commitment as grandparents, personally said grandchildren or granddaughters, they are the children that we have again, since the children parents of our grandchildren are already popes, then the law of life leads us to keep sharing, as in this case.
! [image.png] (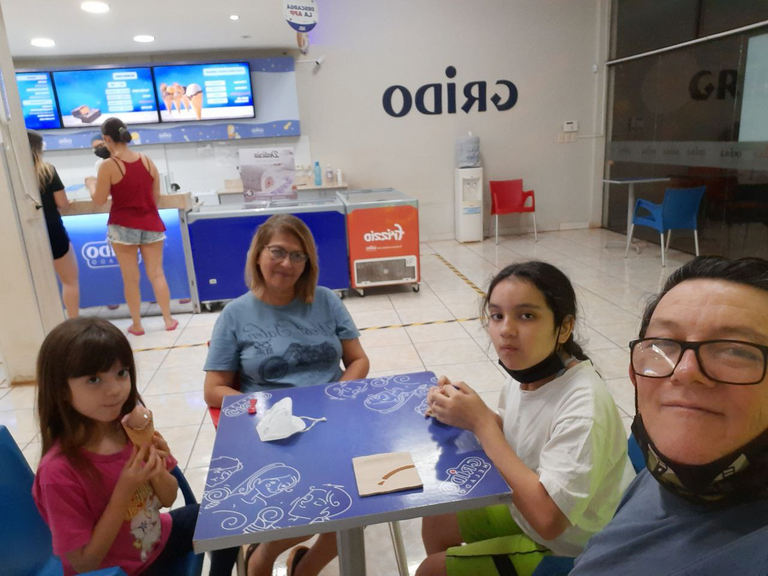 )
And something so beautiful, this life experience, because we bear in mind that the days and years go by, they grow older and we grow old and the best legacy that we can leave to them for when they become grandparents is to have well-defined rules of coexistence in all its forms, but the most important love for family and neighbor.
! [image.png] (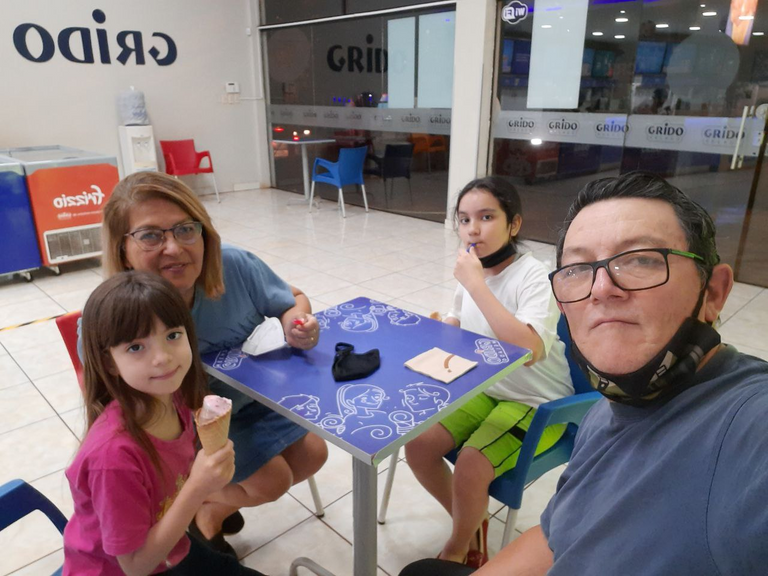 )
If you look at the photos, they enjoying their ice creams, but we don't, the fact is we buy a room each for after dinner, that's when we like to taste the ice creams.
! [image.png] (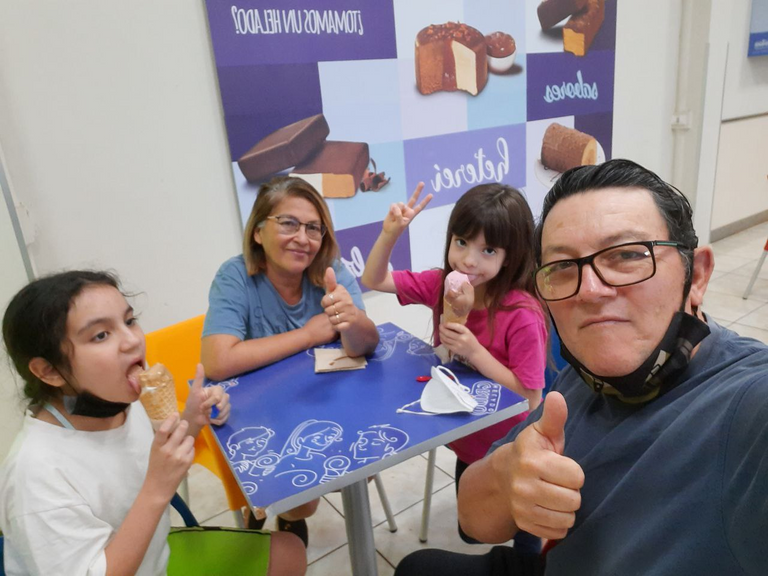 )
So dear friends, followers of this social platform, to the extent that we can enjoy our children, grandchildren, nephews, godchildren and also children of the soul, which is so comforting that it floods our soul with joy but the most important thing is that fills our HEART with happiness.
Well, I hope you liked the elaboration, which is an incentive for our commitment to children, so I am waiting for your sincere comments and also for your votes.
THANK YOU SO MUCH FOR READING AND FOLLOWING ME, HAVE A BLESSED SUNDAY.