Buenos días a todos, muy feliz después de haber pasado un excelente fin de semana con la familia, pero o0tra ves comenzando este lunes, porque bien sabemos que la vida continua y los que haceres no se dejan esperar, o sea la rutina diaria, como todo sabemos, el trabajo, y todas las cosas de la casa para hacer, después de haber acogido a la familia el día anterior, aquellas familias que tienen muchos hijos y nietos, saben de lo que estoy hablando, así que fuerza y adelante, por supuesto que después de observar estas bellas flores en el jardín, no me queda mas que decir, por la fuerza y alegría que me dan.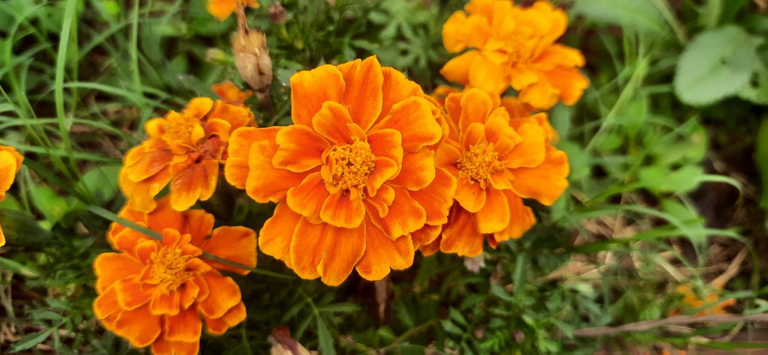 Estas por ejemplo que de tallo verde con las hojas espigadas y sus flores en forma de margaritas, con los bordes amarillos, el centro anaranjado, otras al revés y las mas pequeña con el centro rojo y borde anaranjado.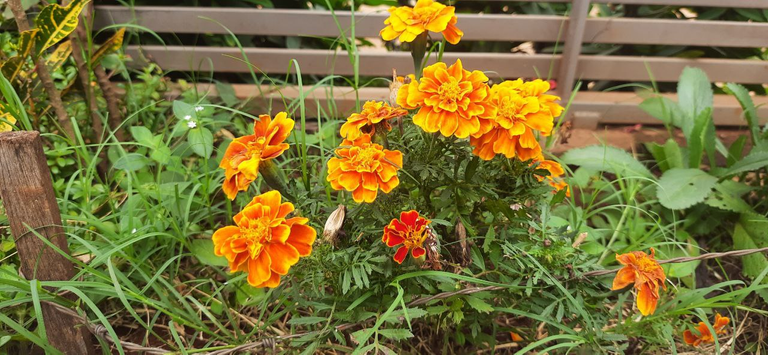 Luego estas otras a las que comparo con un mini girasol, todo amarillo los pétalos por fuera, con su interior plano como bien dije que se parece a un girasol, con la diferencia que no tienen mas de 20 centímetros de altura.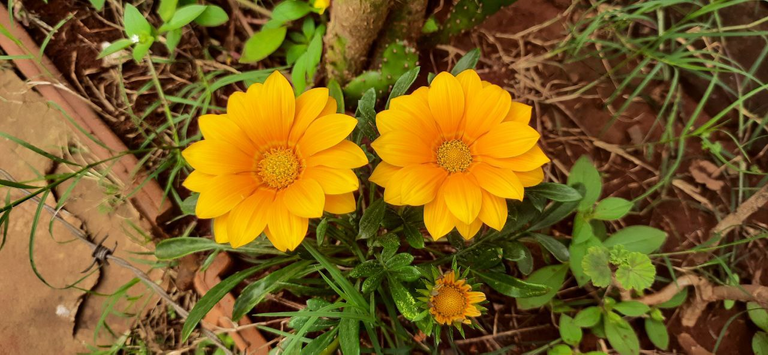 La anterior es mas anaranjado, pero estas las cuales son de la misma familia de flores, si son bien amarillas, las que me hacen acordar a mi adolescencia, cuando tenia la primera novia,, donde luego de tener una de esta flores en la mano, comenzaba a quitarle los pétalos diciendo, me quiere y no me quiere, según el ultimo pétalo, Hera la verdad, jaajajajaj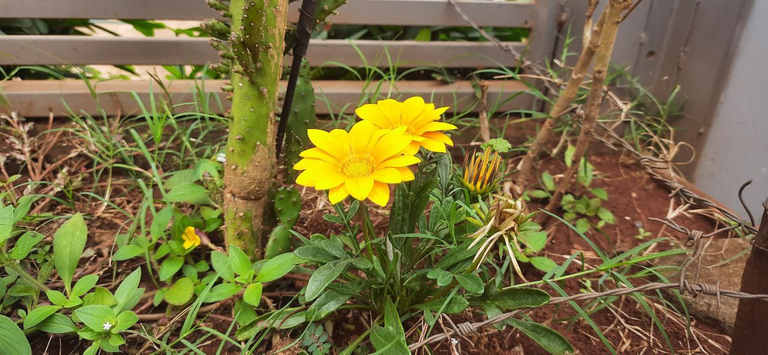 Como ven amigos la alegría mía es enorme, por todo esto y por la vida, la cual nos regalo nuestro DIOS.
muchas gracias por seguirme y leerme, que tengan un bendecido comienzo de semana.
TRANSLATED INTO ENGLISH.
Good morning everyone, very happy after having spent an excellent weekend with the family, but again starting this Monday, because we know that life goes on and the to do's do not wait, that is the daily routine, as we all know, the work, and all the things around the house to do, after having welcomed the family the day before, those families who have many children and grandchildren, know what I'm talking about, so strength and forward, of course after observing these beautiful flowers in the garden, I have nothing more to say, for the strength and joy they give me.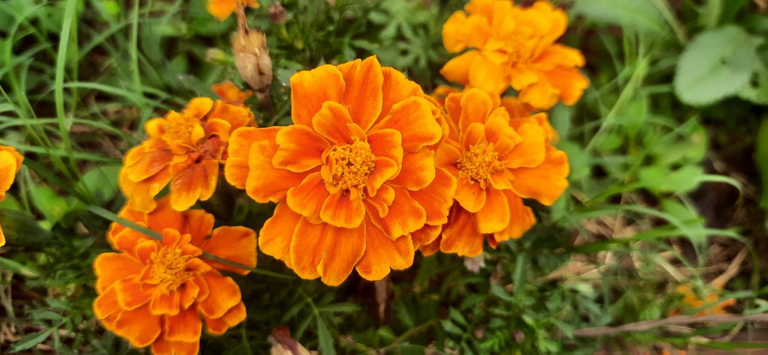 These for example, green stems with spiky leaves and daisy-shaped flowers, with yellow edges, orange center, others the other way around and the smallest ones with red center and orange edge.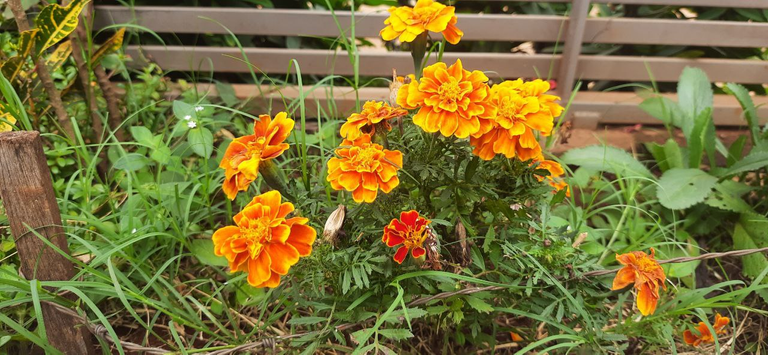 Then these others that I compare with a mini sunflower, all yellow petals on the outside, with its flat interior as I said that looks like a sunflower, with the difference that they are not more than 20 centimeters high.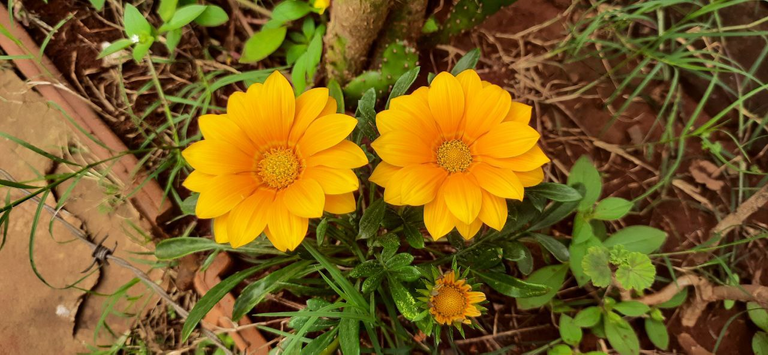 The previous one is more orange, but these which are of the same family of flowers, if they are very yellow, which remind me of my adolescence, when I had my first girlfriend, where after having one of these flowers in my hand, I began to remove the petals saying, she loves me and she doesn't love me, according to the last petal, Hera the truth, hahahahahahahahaha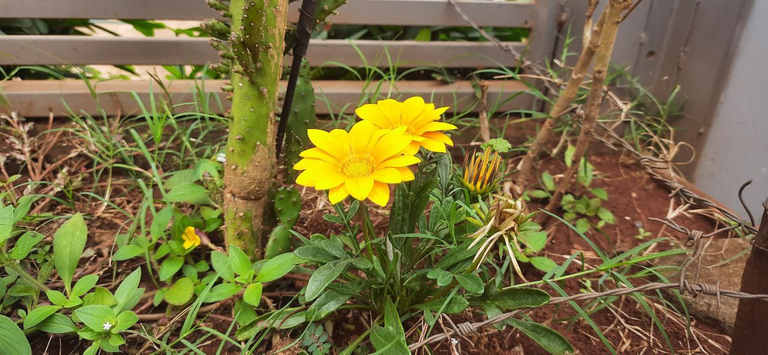 As you can see my friends, my joy is enormous, for all this and for the life, which our GOD gave us.
thank you very much for following me and reading me, have a blessed beginning of the week.