Hola a todos, la verdad que para embellecer el no se necesita de muchas flores, como verán es importante también variar un poco, en lo personal yo lo hago con otras especies de plantas como lo es en este caso esta que les estoy mostrando en este post, la misma es oriunda del pais de BRASIL, es porque dicha planta necesita para crecer y seguir su crecimiento de mucha temperatura, tiene una flor como si fuera un colgante, con pequeños pétalos de color rojo y unas bolitas en forma de uvas de color negro.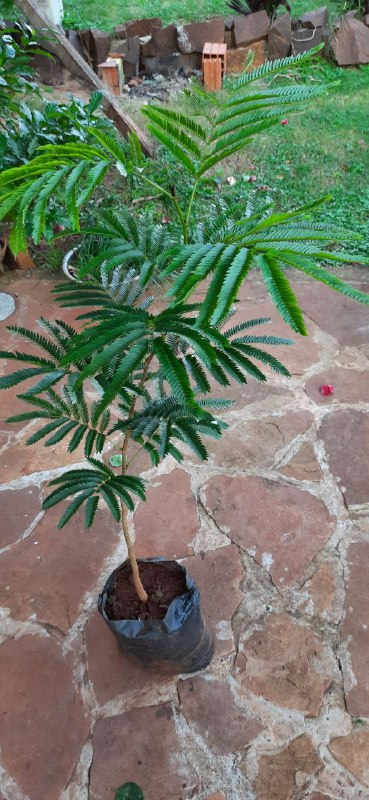 Dicha planta son de crecer mucho, mas bien de arbusto a un pequeño árbol, llegan a medir unos tres metros de altura y son muy frondosos, fue un regalo de un amigo, dado que en este pais es necesario tener buena sombra y este árbol es excelente para eso.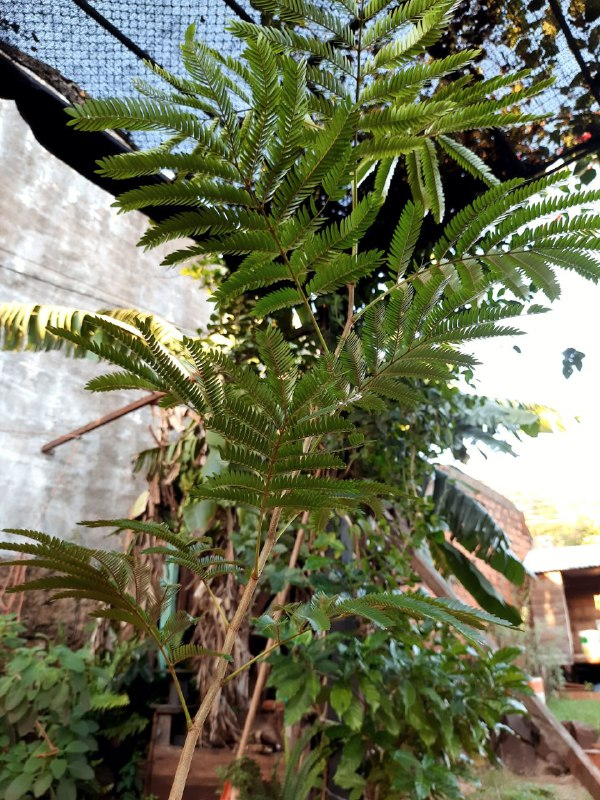 En algunas ocasiones cuando comienzan a crecer los mismos, pueden salir varios tallos o como en este caso uno solo, el cual es mejor por el hecho de que cuando se haga un poco mas grande y comience a dar sombra, es mas prolijo estéticamente.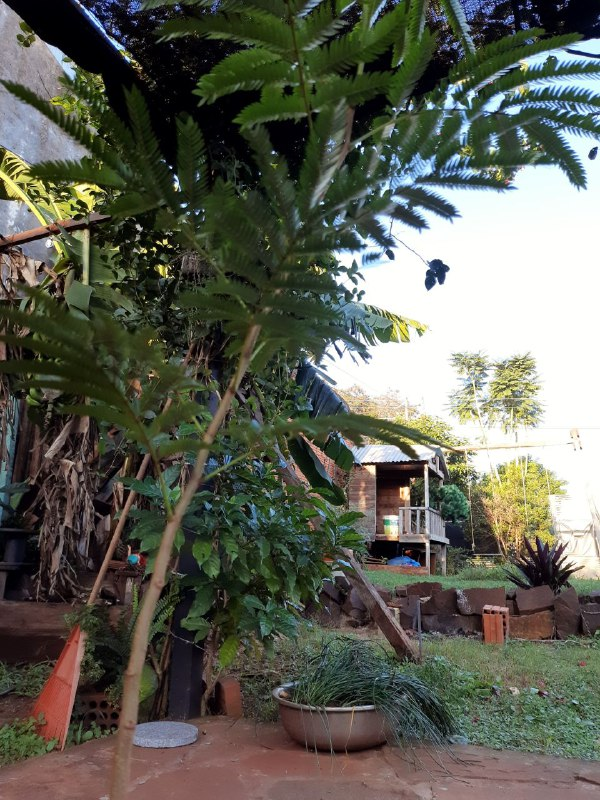 Su tallo es de un color verde oscuro, pero los gajos que van saliendo son de verde claro a mas oscuro, lo mismo que sus hojas, las cuales también q medida que crecen van oscureciendo, no es necesario el riego continuo, además es un árbol muy fuerte, por sus raíces que son fibrosas por ende son bien plantados, quiero decir que muy seguro, cuando soporta las tormentas tropicales.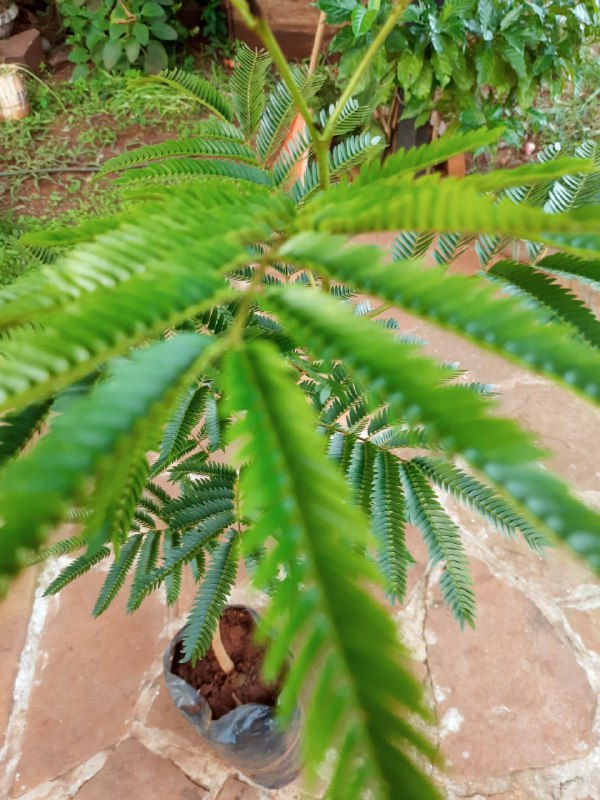 Como dije amigos este es un bello árbol, para embellecer nuestro jardín, con sus flores que parecen un collar hawaiano, su tira de color verde, sus pétalo de color rojo y lo que seria otro adorno como una uva de color negro, una belleza total, además de la sombra.
MUCHAS GRACIAS POR SEGUIRME Y LEERME, QUE TENGAN UN EXCELENTE DIA.
TRANSLATED INTO ENGLISH.
Hello to all, the truth that to beautify the not many flowers are needed, as you will see it is important also to vary a little, personally I do it with other species of plants as it is in this case this one that I am showing you in this post, the same one is native of the country of BRAZIL, is because this plant needs to grow and to continue its growth of much temperature, it has a flower as if it was a pendant, with small petals of red color and some balls in the shape of grapes of black color.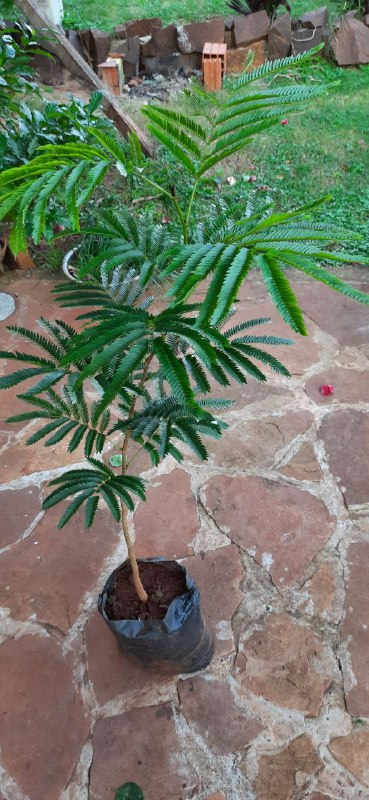 This plant is very tall, from a shrub to a small tree, it can reach a height of about three meters and is very leafy, it was a gift from a friend, since in this country it is necessary to have good shade and this tree is excellent for that.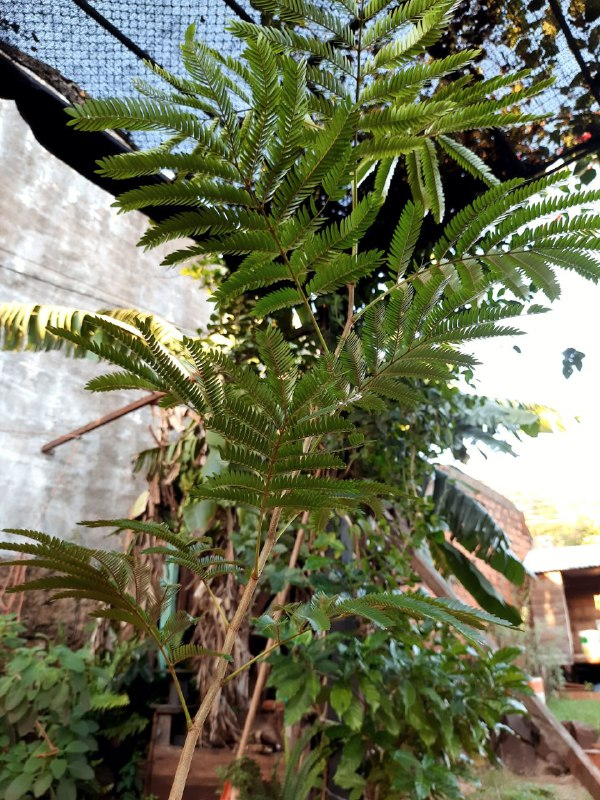 In some occasions when they begin to grow, they can grow several stems or as in this case only one, which is better because when it becomes a little bigger and begins to give shade, it is more aesthetically neat.
image.png](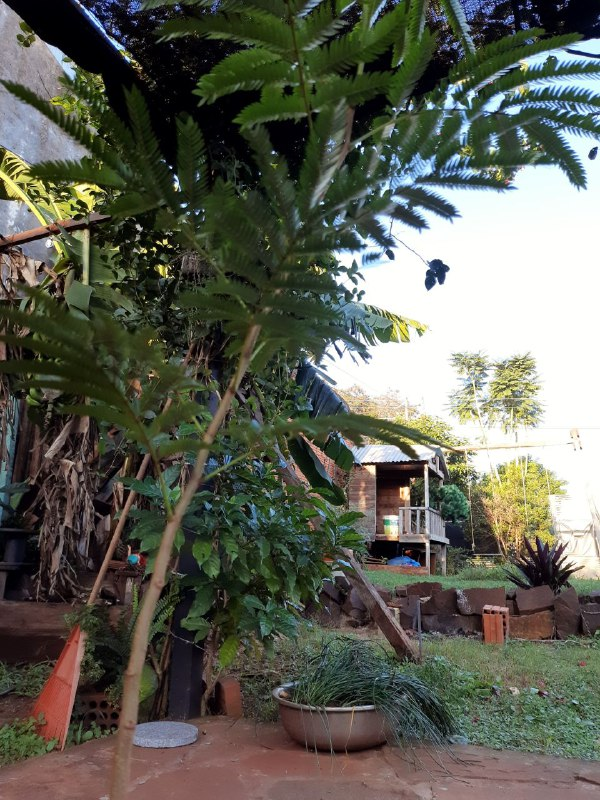 )
Its stem is a dark green color, but the segments that are coming out are light green to darker, the same as its leaves, which also q as they grow are getting darker, it is not necessary continuous watering, it is also a very strong tree, for its roots are fibrous therefore are well planted, I mean very safe, when withstands tropical storms.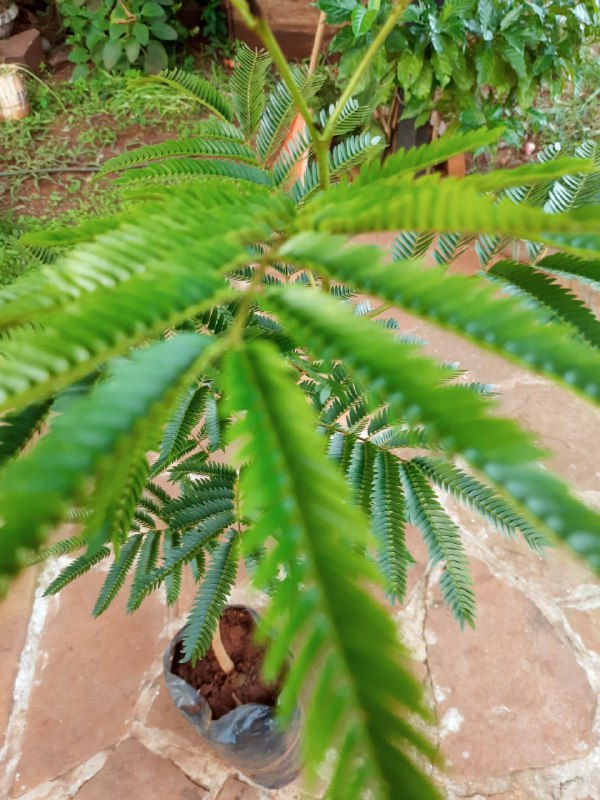 As I said friends this is a beautiful tree, to beautify our garden, with its flowers that look like a Hawaiian necklace, its green strip, its red petals and what would be another ornament like a black grape, a total beauty, in addition to the shade.
THANK YOU VERY MUCH FOR FOLLOWING AND READING ME, HAVE A GREAT DAY.