Como lo he comentado en otras publicaciones referente a la edad de 15 años cuando ingrese a INFANTERIA DE MARINA DE LA ARMADA ARGENTINA, que después de eso en el año 1982 se vino la guerra con GRAN BRETAÑA, REYNO UNIDO, a lo que voy es que todavía los encuentros que hacemos todos los años con mis hermanos del alma que me dio la vida, nos reunimos con toda la familia, para celebrar la CAMARADERIA, entonces en uno de esos encuentros el subvenir Hera esta botella de vino tinto de la bodega LOPEZ, como verán esta escrito el escudo de la escuela de infantería de marina ESSIM, lo mejor que es de una buena bodega RGENTINA.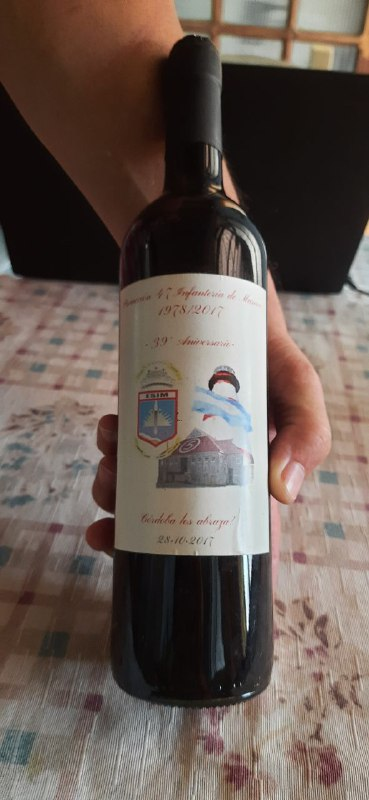 La otra foto que contiene la etiqueta de dicho vino es de la ESTANCIA LA SARA, de RIO GRANDE TIERRA DEL FUEGO, ARGENTINA, donde permanecimos en ese lugar del 21 de noviembre del año 1978 hasta el 21 de febrero del año 1979, donde permanecimos con la expectativa de entrar en combate con CHILE, por el conflicto del canal de BEAGLE. el cual fue intervenido por el papa de ese entonces, JUAN PABLO SEGUNDO.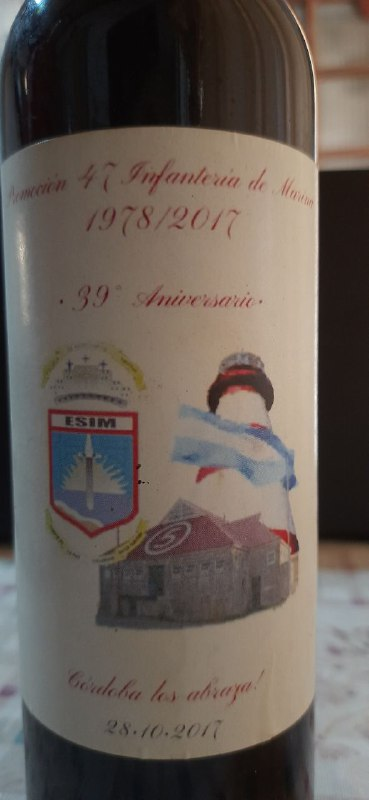 O sea que esta publicación contiene un poco de historia de una casi guerra y la otra de la guerra propiamente dicha, siguiendo con la bodega como se ve en esta foto este árbol de la vid, pertenece al primer árbol de vid de dicha bodega y la verdad que esta muy bien conservado.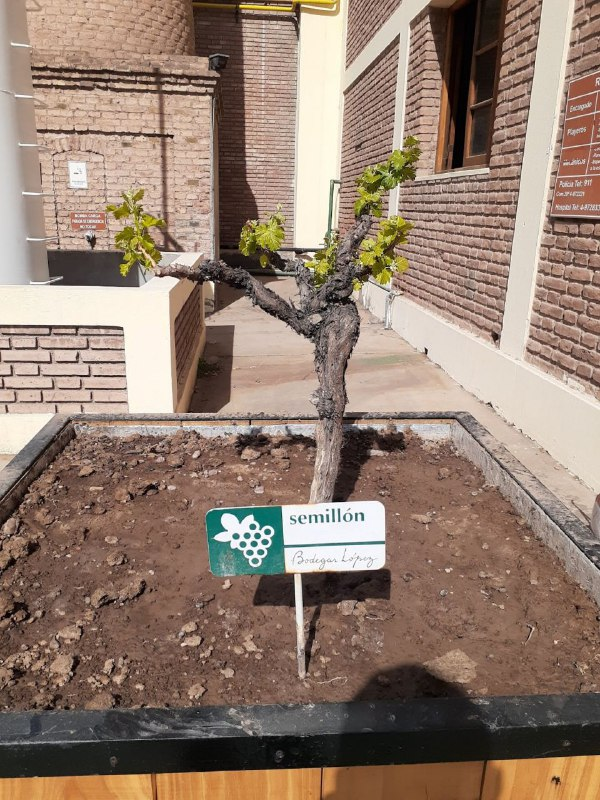 Este seria el primer galpón de la bodega antes mencionada, el cual se conserva muy bien en todo sentido, ahora funciona como la oficina principal, como vemos en el mismo flamea la bandera de la REPUBLICA ARGENTINA, LA CELESTE Y BLANCA,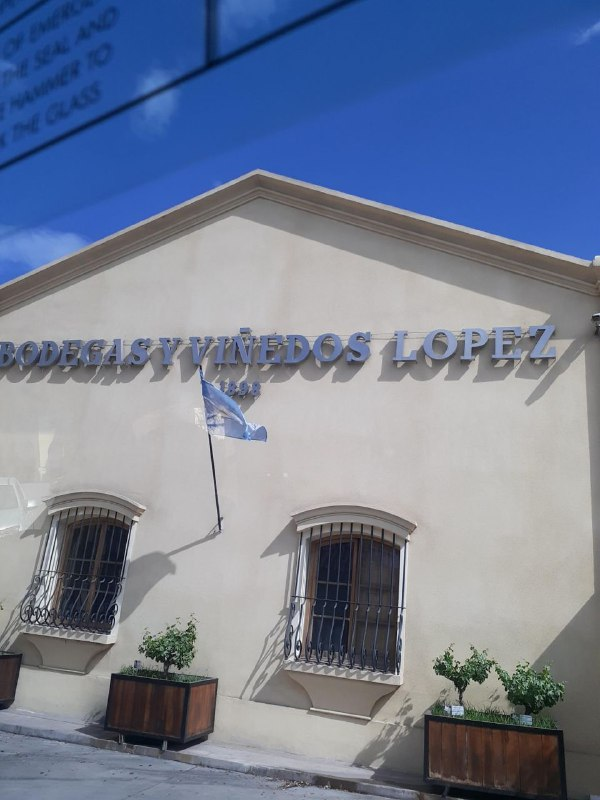 Esto que vemos es un tonel pero de acero inoxidable, la verdad es muy grande , lo que me agrado es con la perfección que esta soldado el mismo, por supuesto ni que hablar de la limpieza que existe en todo el edificio.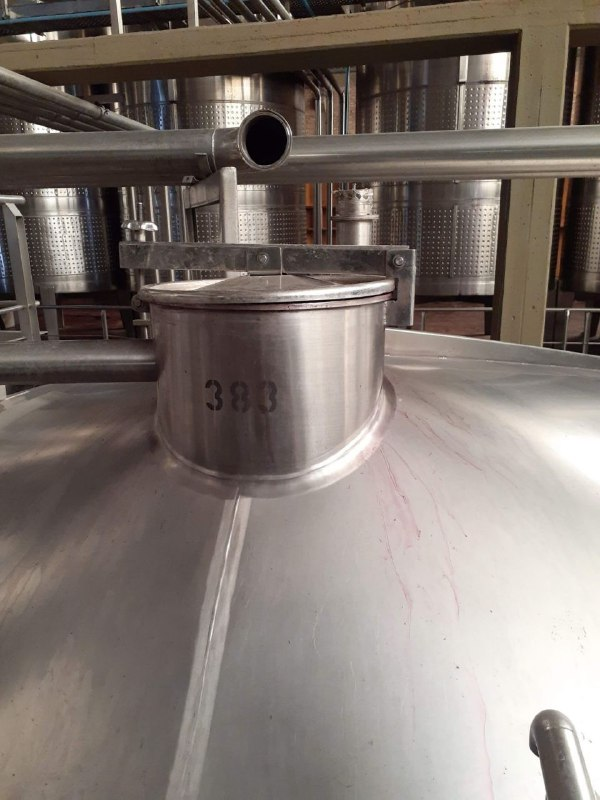 Este si es un tonel original de la época en que comenzó a funcionar dicha bodega, el mismo no contiene nada, es solamente para muestra, por lo antiguo que es ya contiene perforaciones en algunos lugares, por supuesto que es una reliquia del lugar.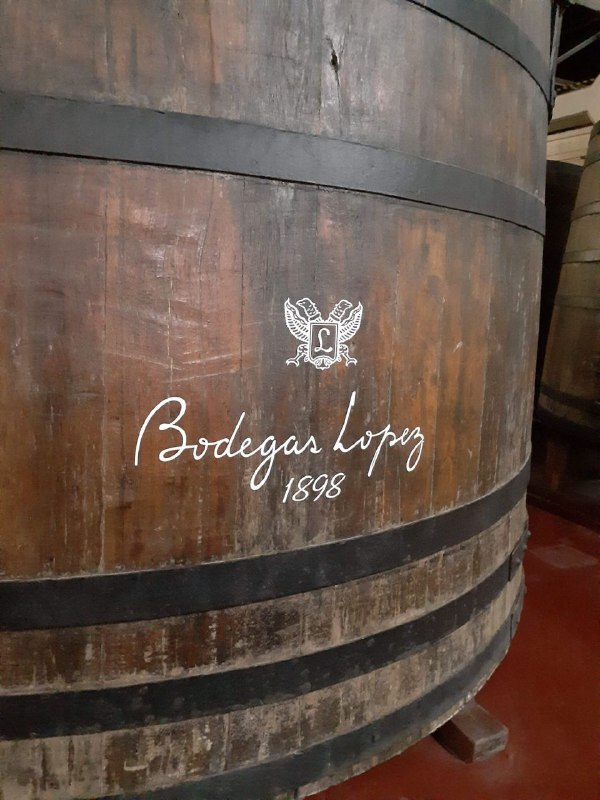 Pero en este salón podemos ver los toneles de distintas cepas de vino, según el grado de madures de la uva y lo añejo que es dicho vino, la verdad amigos esta bodega es digna de visitar, no por ser ARGENTINA, si no por la calidad de su bebida, la cual es excelente.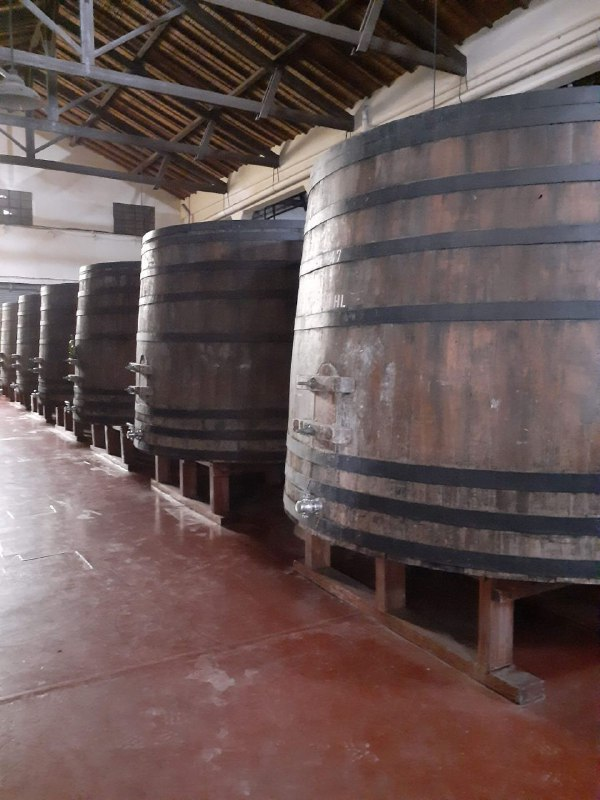 La verdad como les comente , primero lo de CHILE, luego lo de MALVINA, que todo es historia, terminando con la bodega LOPEZ, el cual es un buen vino.
MUCHAS GRACIAS POR SEGUIRME Y LEERME, QUE TENGAN UN BUEN DIA.
TRANSLATED INTO ENGLISH.
As I have commented in other publications concerning the age of 15 years when I entered the INFANTERIA DE MARINA DE LA ARMADA ARGENTINA, that after that in the year 1982 came the war with GREAT BRITAIN, UNITED KINGDOM, what I mean is that still the meetings we do every year with my soul brothers who gave me life, we meet with all the family, to celebrate the CAMARADERIA, then in one of those meetings the subvenir Hera this bottle of red wine from the winery LOPEZ, as you will see is written the shield of the marine infantry school ESSIM, the best thing is that it is from a good winery RGENTINA.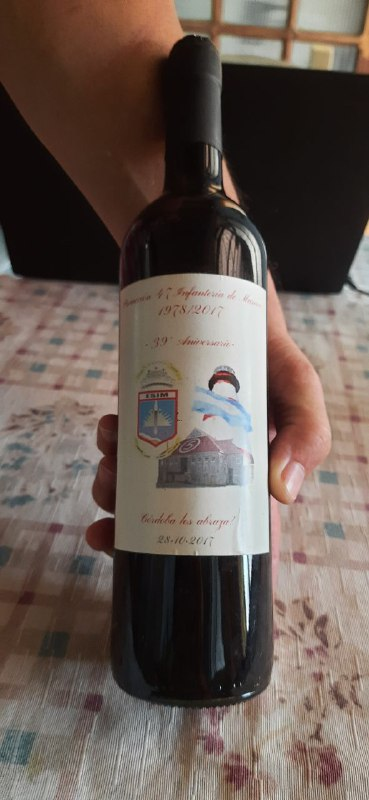 The other photo that contains the label of this wine is from ESTANCIA LA SARA, in RIO GRANDE TIERRA DEL FUEGO, ARGENTINA, where we stayed from November 21, 1978 until February 21, 1979, where we remained with the expectation of entering into combat with CHILE, due to the conflict of the BEAGLE channel, which was intervened by the pope of that time, JOHN PAUL SECOND.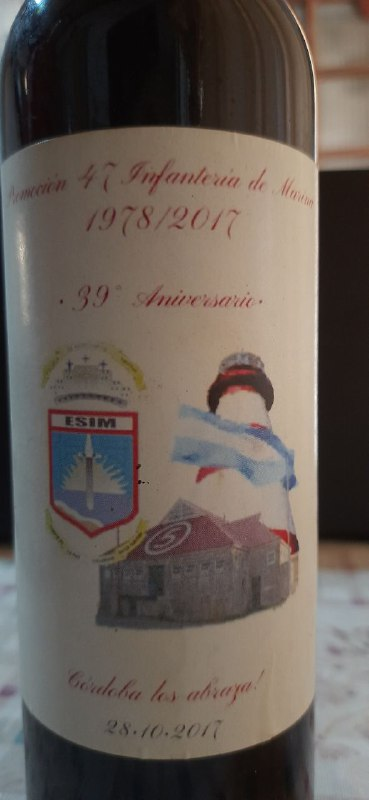 So this publication contains a bit of history of an almost war and the other of the war itself, continuing with the winery as seen in this photo this tree of the vine, belongs to the first vine tree of the winery and the truth that is very well preserved.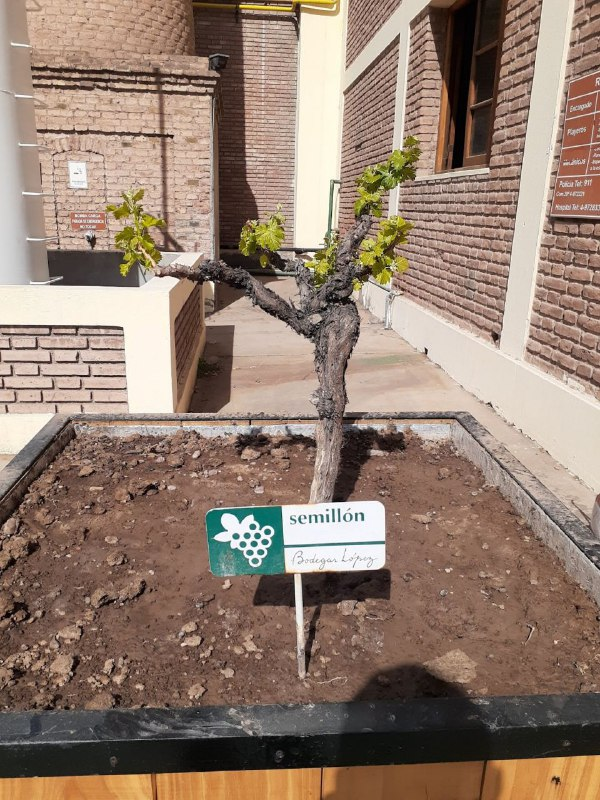 This would be the first shed of the winery mentioned above, which is very well preserved in every way, now serves as the main office, as we see in it flies the flag of the ARGENTINEAN REPUBLIC, THE CELESTE AND WHITE,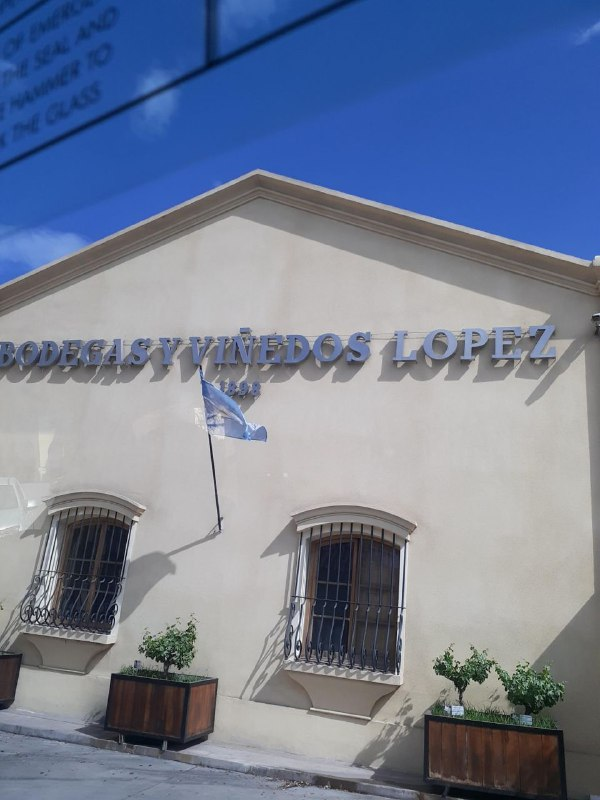 This we see is a stainless steel barrel, the truth is very big, what pleased me is the perfection with which it is welded, of course not to mention the cleanliness that exists throughout the building.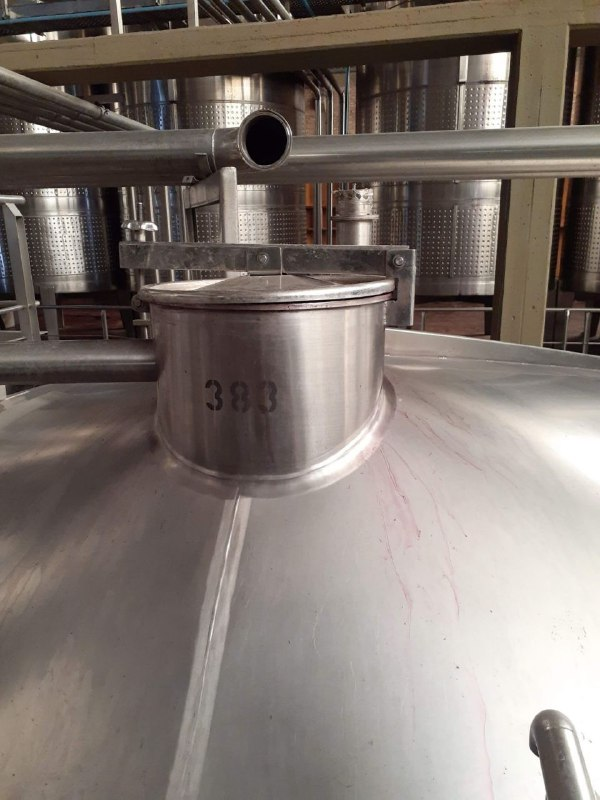 This is an original barrel from the time when the bodega began to operate, it does not contain anything, it is only for sample, because of its antiquity it contains perforations in some places, of course it is a relic of the place.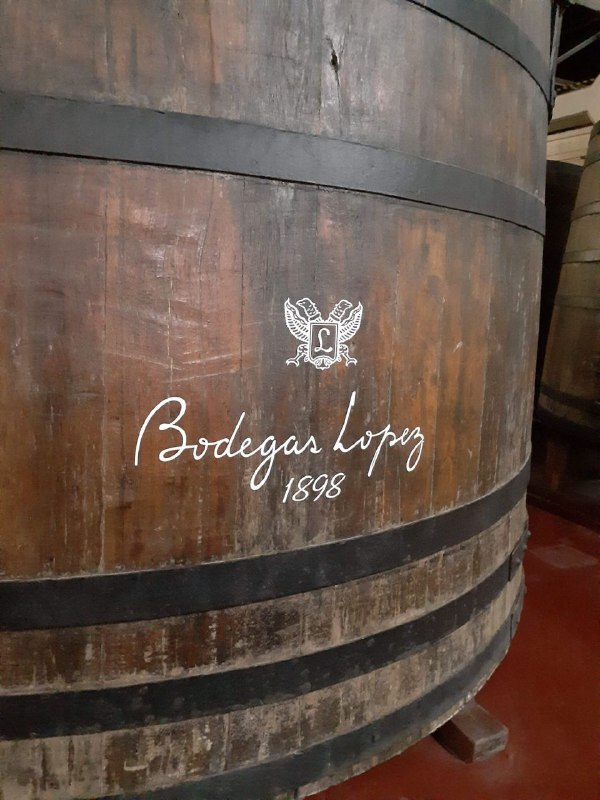 But in this room we can see the barrels of different strains of wine, according to the degree of maturity of the grapes and how old the wine is, the truth is that this winery is worth visiting, not for being ARGENTINA, but for the quality of their drink, which is excellent.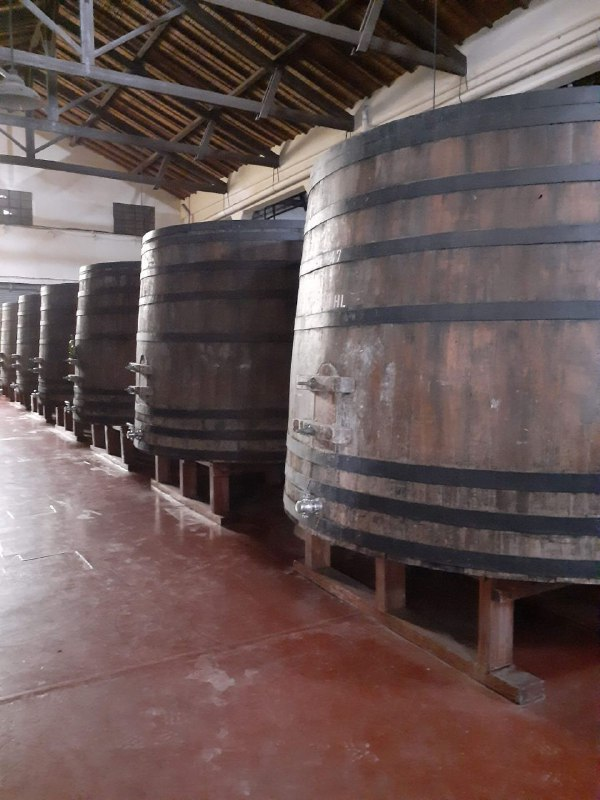 The truth as I told you, first about CHILE, then about MALVINA, which is all history, ending with the LOPEZ winery, which is a good wine.
THANK YOU VERY MUCH FOR FOLLOWING AND READING ME, HAVE A NICE DAY.