Hola a todos espero tengan un excelente, con poco frio. considerando que ahora estoy viviendo en un pais tropical como lo es PARAGUAY, donde el frio se encuentra un poco ausente por el hecho de que en estos momentos la temperatura ambiente es de 20 grados, casi verano, bueno acá lo aducen de que este veranito le dicen, el veranillo de SAN JUAN, porque la verdad que comunicarme con mis familiares de ARGENTINA, me dicen que el frio allá en estos momentos es de 4 grados, de tal manera que aprovechando este hermoso calor estoy fabricando una rejilla para el patio, como la que se ve en la foto.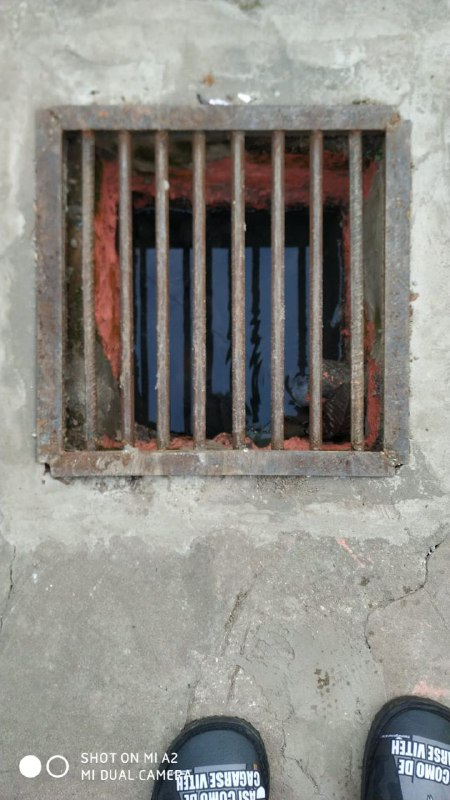 Lo primero es contar con el material adecuado para la fabricación de la misma, que es el siguiente, soldadora inverter, casco para para soldar, amoladora para corte del hierro, electrodos, corta hierro, maza, escuadra imantada para soldar y por supuesto la cinta métrica y un alargue de electricidad.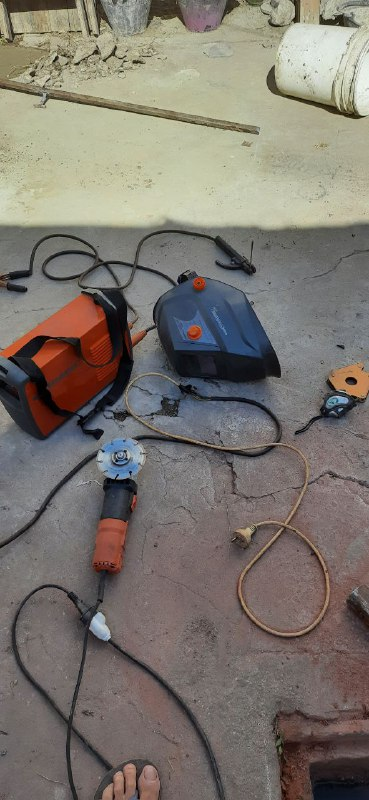 Comienzo por encuadrar bien la parte de arriba de lo que seria el desagüe, cortando con el disco de la meladora que seria para hormigón, como se puede observar en la foto, quedando todo de esta manera, por supuesto que dicho desagüe esta funcionando, entonces me esmere para colocar la rejilla en el mismo, teniendo en cuenta el peligro sin la misma para los niños cuando salen al patio a jugar.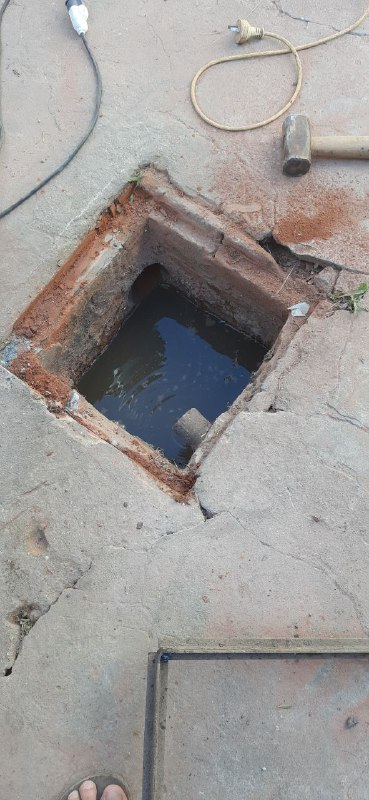 Al estar encuadrado lo que seria la boca de dicho desagüe, comencé presentando los ángulos que hacen que la parte fija quede bien amurada sobre la pared de lo que seria la boca de del desagüe, por supuesto cortando todo a medida con el disco de la amoladora.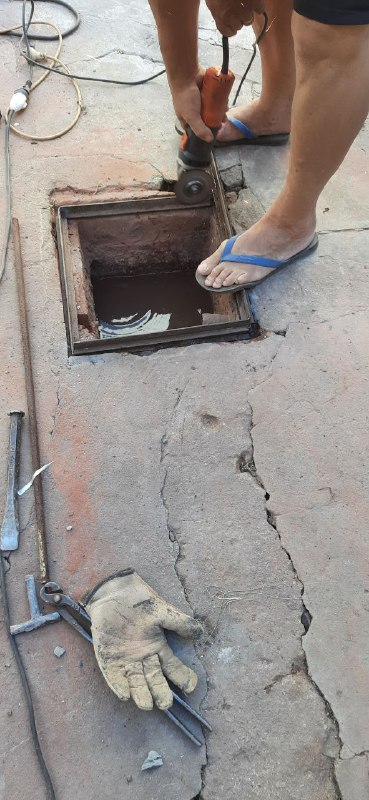 Así que teniendo esta parte ya presentada, cortada a medida, el trabajo es menos y mas fácil, por lo menos yo lo veo de esa manera.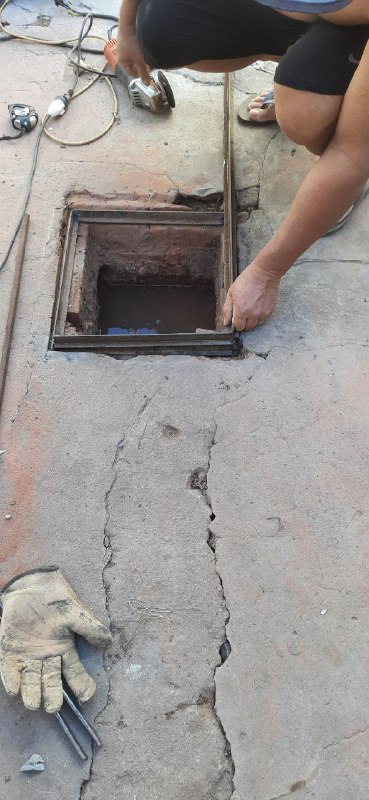 Lo digo mas fácil porque comienzo con la soldadura, como verán, para soldar al estar presentado y encuadrado, va teniendo la forma de una rejilla, sobre la que ya esta presentada, comienzo con el armado de la parte de la rejilla propiamente dicha, la que se encastra desde arriba.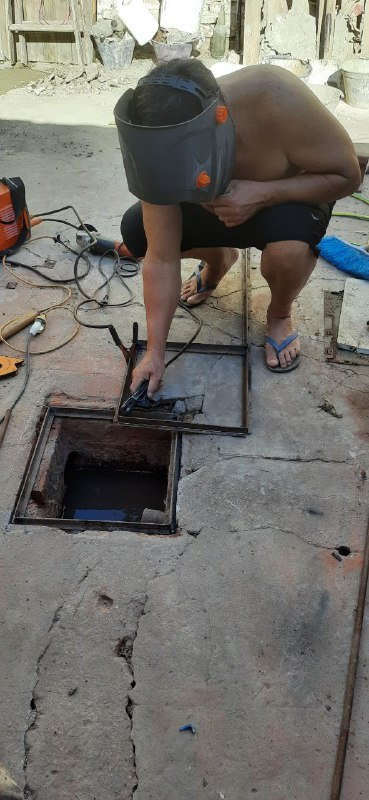 Bueno por fin, llega a su fin , lo que seria el marco de abajo y el marco de arriba, al que solamente me resta soldar los hierros que van cruzados, dando forma como dije a la rejilla.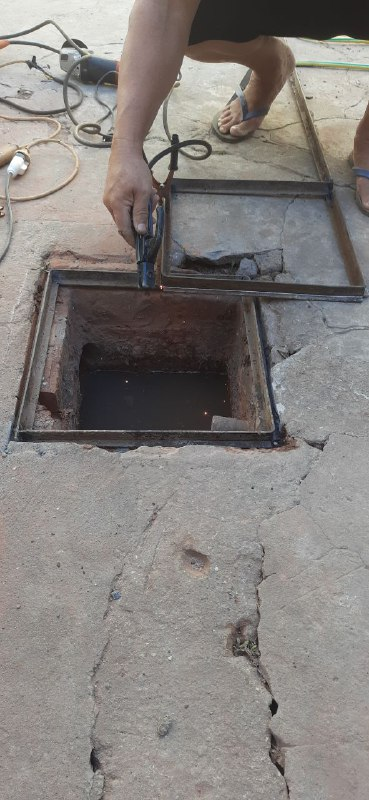 De esa manera culmino con la fabricación de la rejilla para el patio, que desde esta momento es considerado menos peligrosos para los niños cuando salen a jugar, que ya ha pasado que jugando han introducido el pie en dicha rejilla, pero por suerte no se tubo que lamentar una fractura, pero si en la manera que quedo dicha pierna por lo que se encuentra adentro de la misma.(((AL COMENZAR ESTA PUBLICACION SE ENCUENTRA LA FOTO DE LA REJILLA TERMINADA Y COLOCADA))
MUCHAS GRACIAS POR SEGUIRME Y LEERME, QUE TENAGN UN LINDO DIA EN FAMILIA.
TRANSLATED INTO ENGLISH.
Hello everyone, I hope you have an excellent, with little cold. considering that now I am living in a tropical country as it is PARAGUAY, where the cold is a little absent by the fact that at this time the ambient temperature is 20 degrees, almost summer, well here they say that this summer they say, the little summer of SAN JUAN, because the truth that communicating with my relatives in ARGENTINA, tell me that the cold there at this time is 4 degrees, so that taking advantage of this beautiful heat I am making a grill for the patio, as seen in the photo.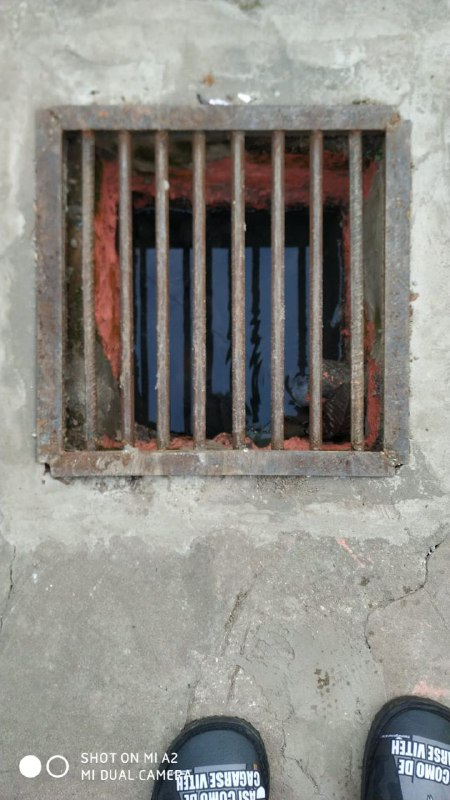 The first thing is to have the appropriate material for the manufacture of the same, which is the following, inverter welder, welding helmet, grinder for cutting iron, electrodes, iron cutter, mallet, magnetic square for welding and of course the tape measure and an extension cord.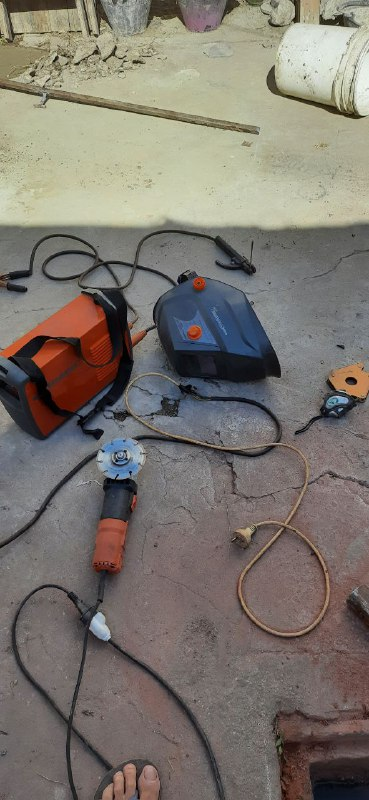 I start by framing well the top of what would be the drain, cutting with the disk of the meladora that would be for concrete, as it can be observed in the photo, being everything this way, of course that this drain is working, then I make an effort to place the grill in the same one, taking into account the danger without the same one for the children when they go out to the patio to play.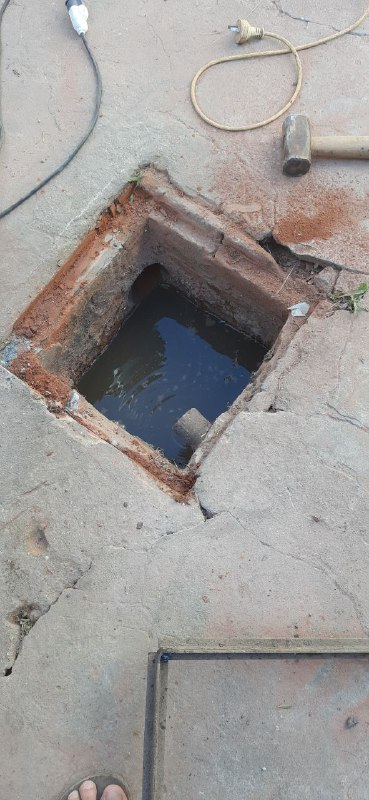 When I framed what would be the mouth of the drain, I began presenting the angles that make the fixed part to be well fixed on the wall of what would be the mouth of the drain, of course cutting everything to size with the disk of the grinder.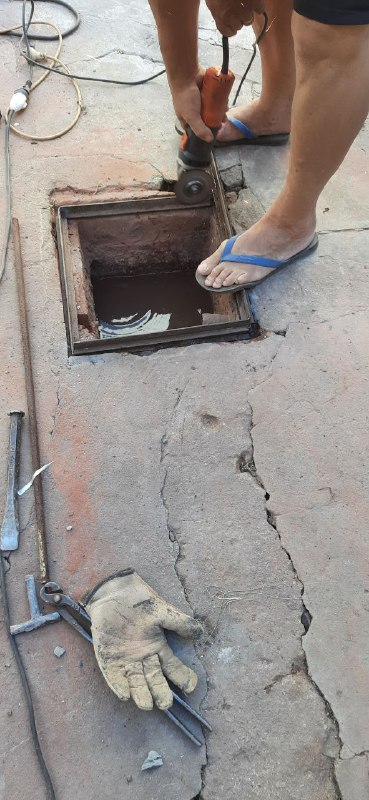 So having this part already presented, cut to size, the work is less and easier, at least I see it that way.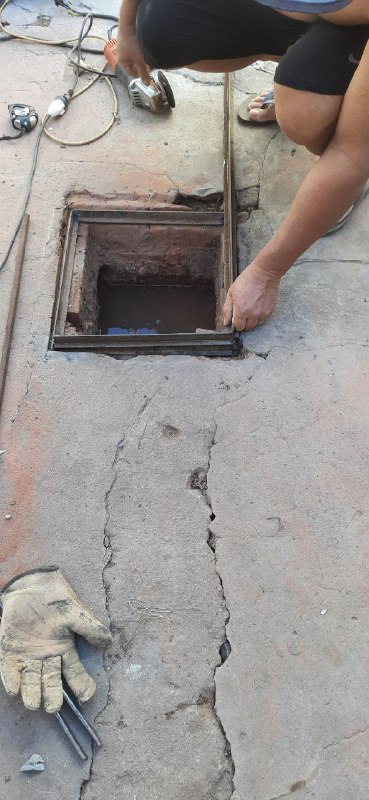 I say easier because I start with the welding, as you will see, to weld to be presented and framed, is having the shape of a grid, on which is already presented, I start with the assembly of the part of the grid itself, which is embedded from above.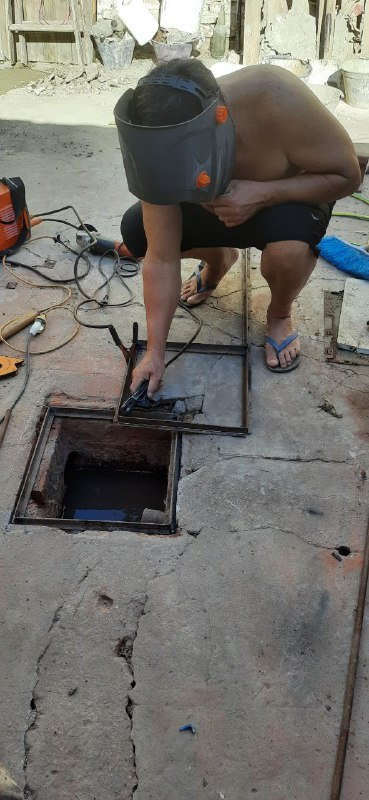 Well finally, it comes to an end, what would be the bottom frame and the top frame, which only remains for me to weld the irons that are crossed, giving shape as I said to the grille.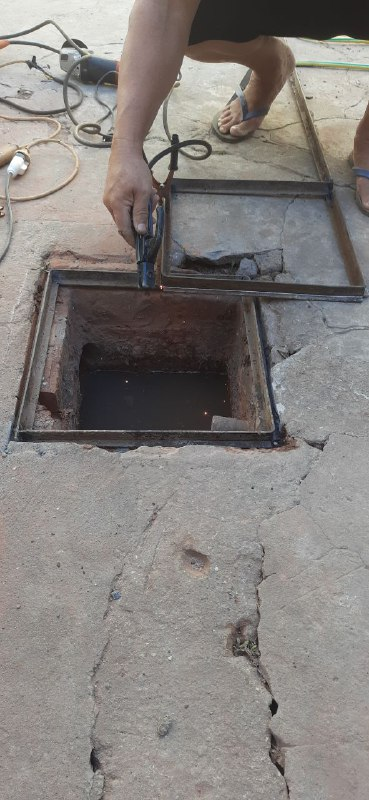 In this way I finish with the manufacture of the grating for the patio, that from this moment is considered less dangerous for the children when they go out to play, that already has happened that playing they have introduced the foot in this grating, but luckily it was not necessary to lament a fracture, but in the way that this leg was left for what is inside of the same one.(((AT THE BEGINNING OF THIS PUBLICATION YOU CAN FIND THE PHOTO OF THE FINISHED AND PLACED GRATING)))
THANK YOU VERY MUCH FOR FOLLOWING ME AND READING ME, HAVE A NICE DAY WITH YOUR FAMILY.