Hola a todos, hoy mi post, es bastante instructivo, tratándose de cormo soldar y armar una reja, la verdad amigos es muy fácil, lo primero sacar bien as medidas del lugar donde armaremos dicha, reja luego de esto la cantidad y medidas de hierro que vamos a utilizar para dicha tarea, en esta caso las varillas lisas de hierro redondo son del 10 milímetros, ángulos de 3/4 y planchuela misma medida, la medida de la reja es de 3,50 por 1,60 de alto.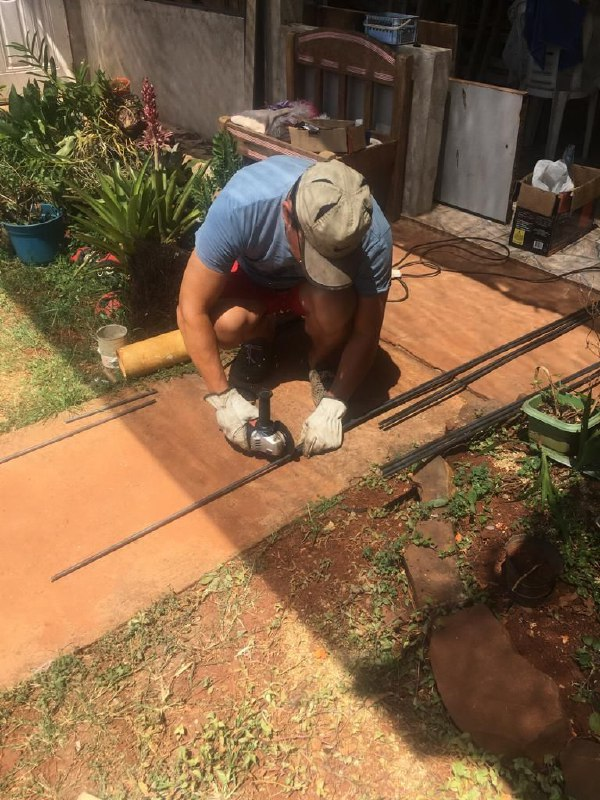 En la foto se ve cuando estoy cortando los hierros, lisos o sea la varillas del hierro de 10, son los paños o partes mas pequeñas llevan 9 y la parte mas grande lleva 20 de 1,60 de alto.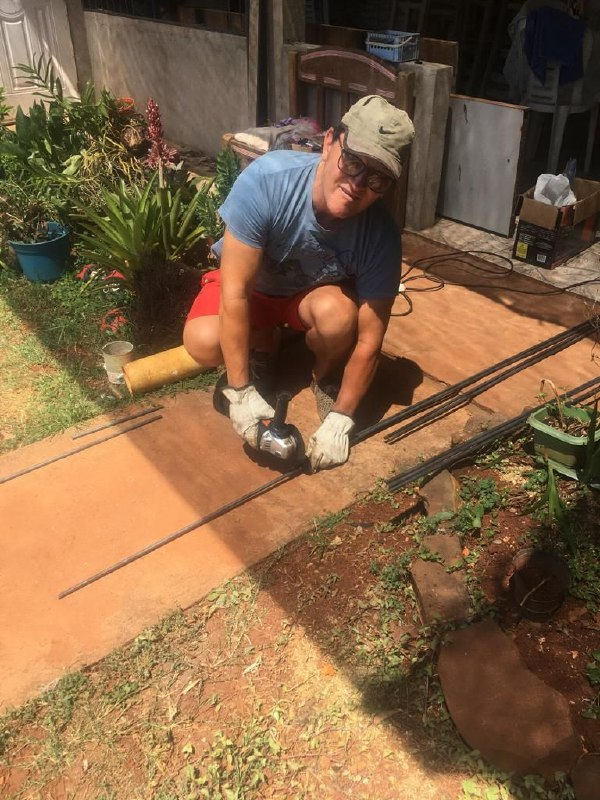 Contando con la herramienta adecuada en este caso. soldadora invertir de 200, electrodos , moladora con discos de corte, bueno la escalera porque existen una altura donde sin escalera no lo puedo hacer.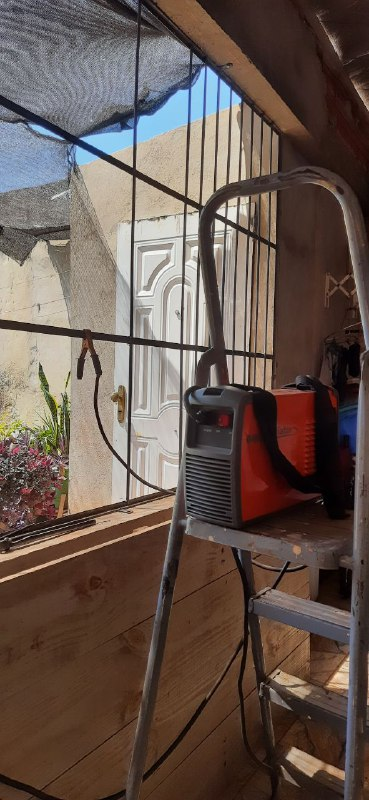 mido y sueldo los ángulos que seria todo el contorno de la reja, le sueldo una chapas con agujeros por los cuales los amuro en la pared, son de 10 milímetros, presento la reja, marco donde hiria los agujeros, luego coloco los tarugos con tope, presento otra ves la reja o sea el marco de lo que seria la reja, la amuro colocándole los tornillos antes mencionados los cuales con una llave nro, 13 los ajusto muy bien, de esa manera se me hace mas fácil color los hierros redondos y soldarlos como se ve en la foto.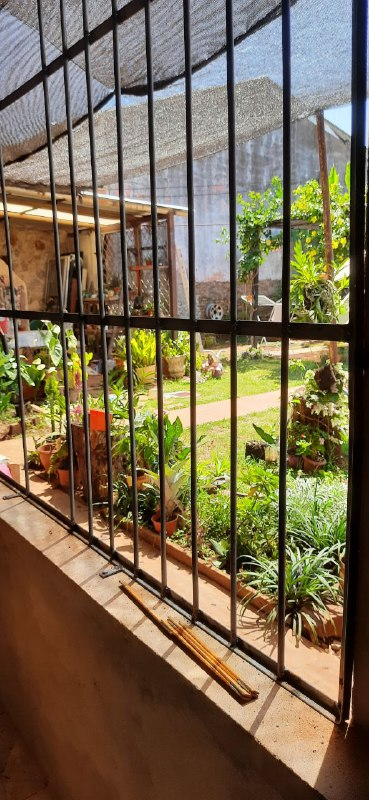 Divido la altura en partes proporcionales que seria 51 centímetro, y sueldo la planchuela como se ve, la cual le da mas seguridad a lo que seria la reja antes mencionada o sea queda mas reforzada, mas adelante en otros post, estaré mostrando de que manera va quedando todo.
Amigos no soy soldador pero como siempre menciono en mis trabajos si a todo lo que hacemos le ponemos amor y perseverancia sale bien, quizás tardo un poco porque se me pega los electrodos pero con la amoladora queda bien presentable, también es una manera de abaratar costo en lo que seria la mano de obra, los animo que teniendo las herramientas y practicando con dedicación sale perfecto.
MUCHAS GRACIAS PORSEGUIRME Y LEERME, QUE TERMINEN BIEN EL DIA.
translated into English.
Hello everyone, today my post, is quite instructive, about how to weld and assemble a grille, the truth friends is very easy, the first thing to take well as measures of the place where we will assemble the grille, after this the amount and measures of iron that we will use for this task, in this case the smooth rods of round iron are 10 millimeters, 3/4 angles and iron same measure, the measure of the grille is 3.50 by 1.60 high.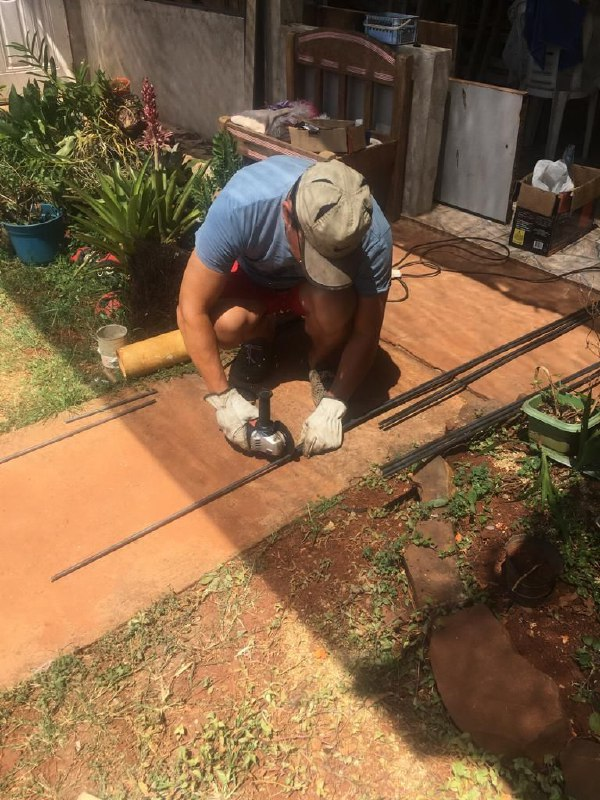 In the photo you can see when I am cutting the irons, smooth or the iron rods of 10, the smallest parts are 9 and the largest part is 20 of 1.60 high.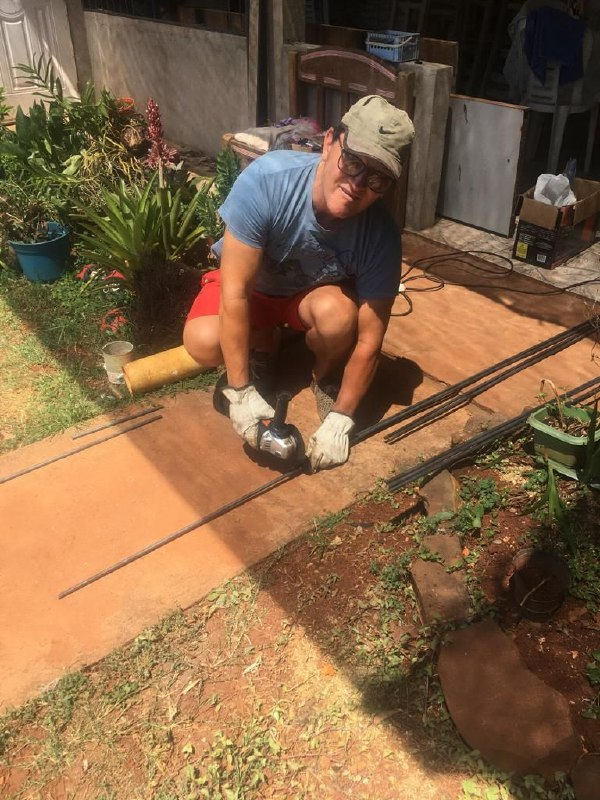 Counting with the right tool in this case. welder invest of 200, electrodes, grinder with cutting discs, well the ladder because there are a height where without ladder I can not do it.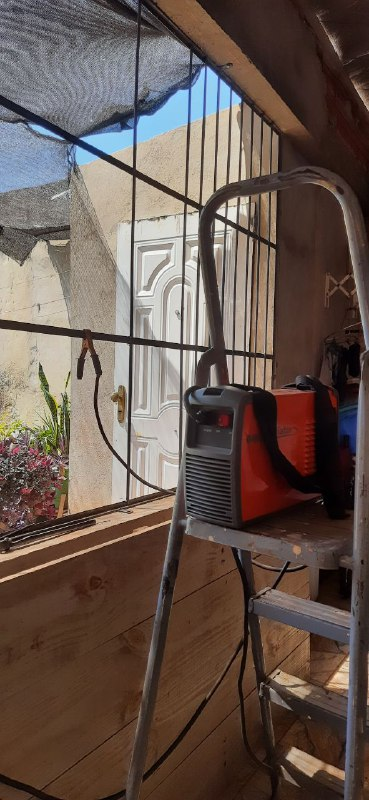 I measure and weld the angles that would be all the contour of the grille, I weld a sheet with holes through which I drill them in the wall, they are of 10 millimeters, I present the grille, I mark where the holes would be, then I place the dowels with stop, I present again the grille or the frame of what would be the grille, I put the screws with a wrench number 13, I adjust them very well, that way it is easier for me to color the round irons and weld them as shown in the photo.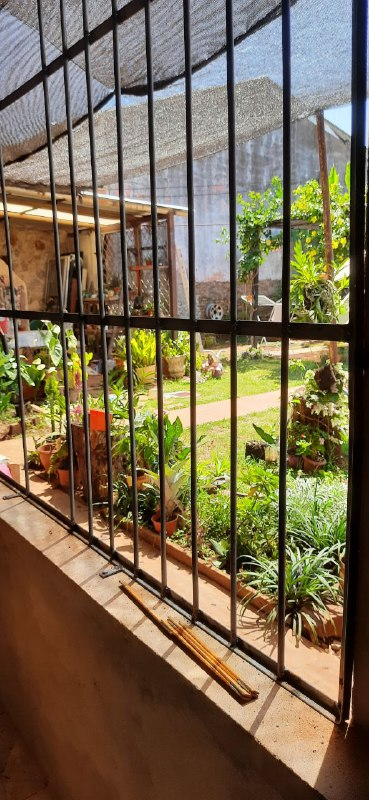 I divide the height in proportional parts that would be 51 centimeters, and I weld the iron as you can see, which gives more security to what would be the grille before mentioned, it is more reinforced, later in other post, I will be showing how everything is going to be.
Friends I am not a welder but as I always mention in my work if we put love and perseverance to everything we do it comes out well, maybe I take a little time because I stick the electrodes but with the grinder is well presentable, it is also a way to reduce cost in what would be the labor, I encourage you that having the tools and practicing with dedication comes out perfect.
THANK YOU VERY MUCH FOR FOLLOWING ME AND READING ME, HAVE A NICE DAY.