Hola a todos, como ven en la foto, nuevamente innovando la casa, esta ves en la parte de la galería, bueno es por una justa razón, bien saben ustedes
en una de mis publicaciones anteriores referente a la mascota-RUFO- un perro el cual es joven de edad pero grande en su tamaño, jajaja, por lo tanto se tubo que efectuar una reforma en la parte de la galería, el hecho es que esta mascota, como todavía es muy juguetón, ingresa a dicha galería, cuando lo hace por la mañana el césped del jardín esta mojado por el roció, al pasar por ahí y ingresar a dicha galería, imagínense como queda todo.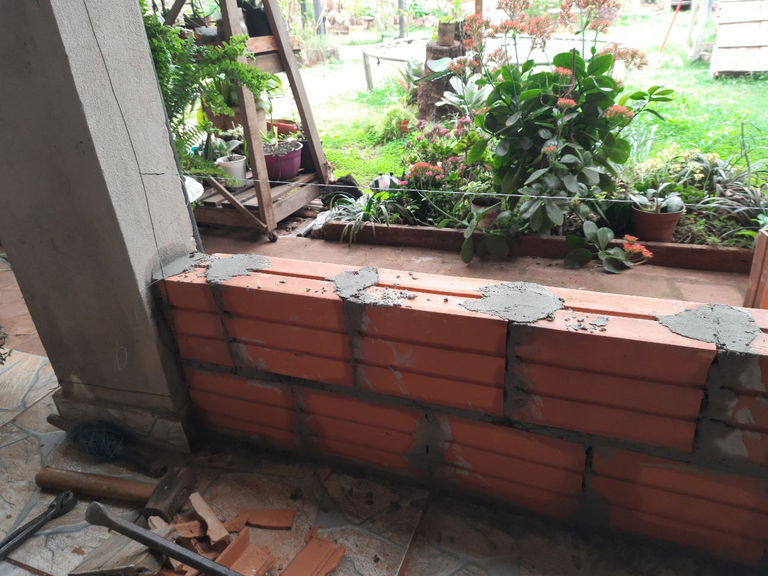 De ahí es que surgió la idea de construir esta pared, la misma tiene una altura de 80 centímetros, por lo tanto luego de ahí para arriba lo completare con una reja, de tal manera que quede todo mas seguro también.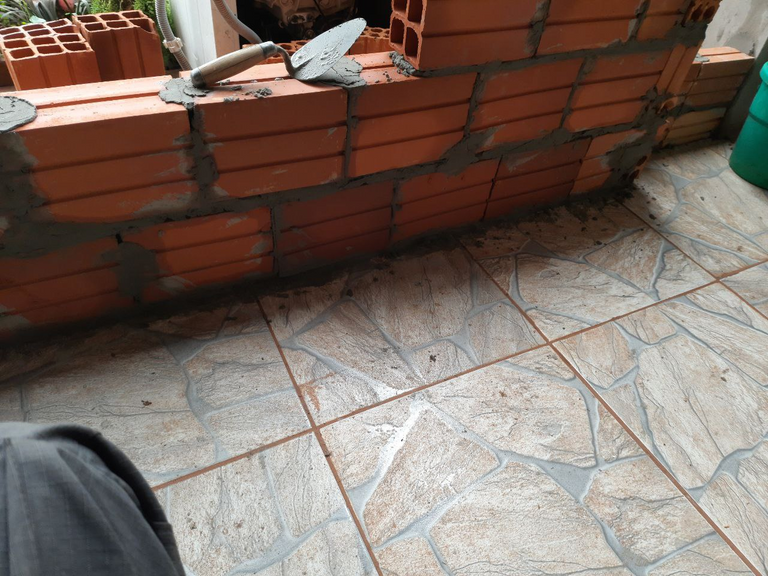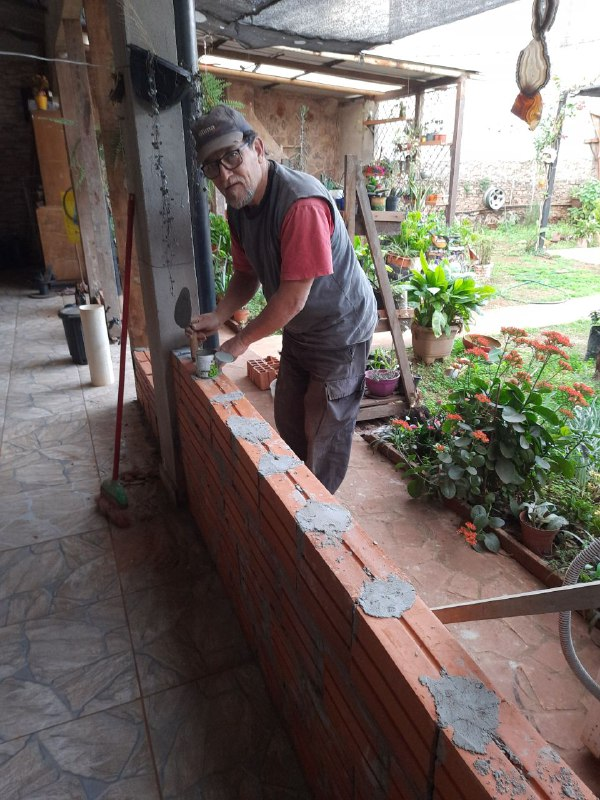 Para efectuar el siguiente trabajo, como siempre les digo si todo lo que hacemos le ponemos amor y perseverancia, sale bien, teniendo en cuanta también algo muy importante amigos, no soy albañil, pero la experiencia de la vida a mi edad me agrada todo lo que hago.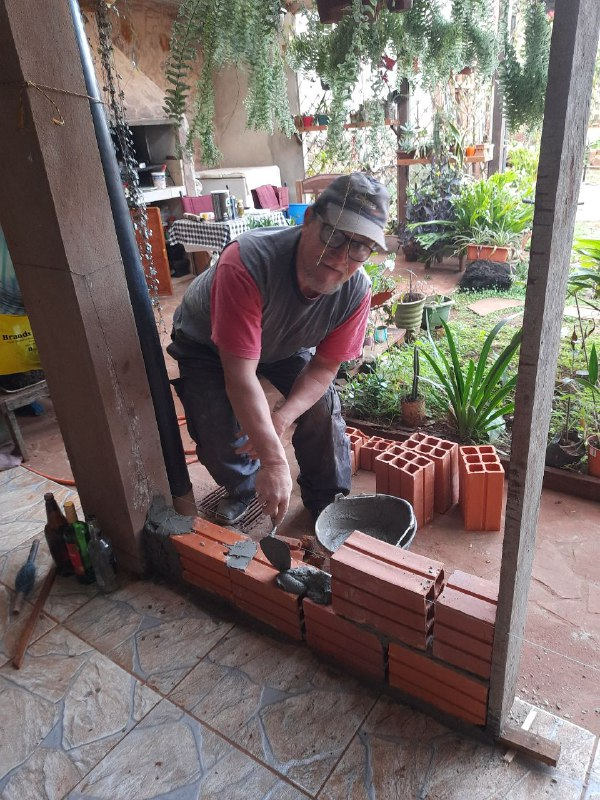 Esta seria la altura de la pared, bueno es obvio que falta terminaciones, como el de revocar toda esta pared, para luego como dije seguir con la reja en la parte de arriba, que ya no seria solamente para que no ingrese la mascota si no que no ingresen también los amigos de lo ajeno.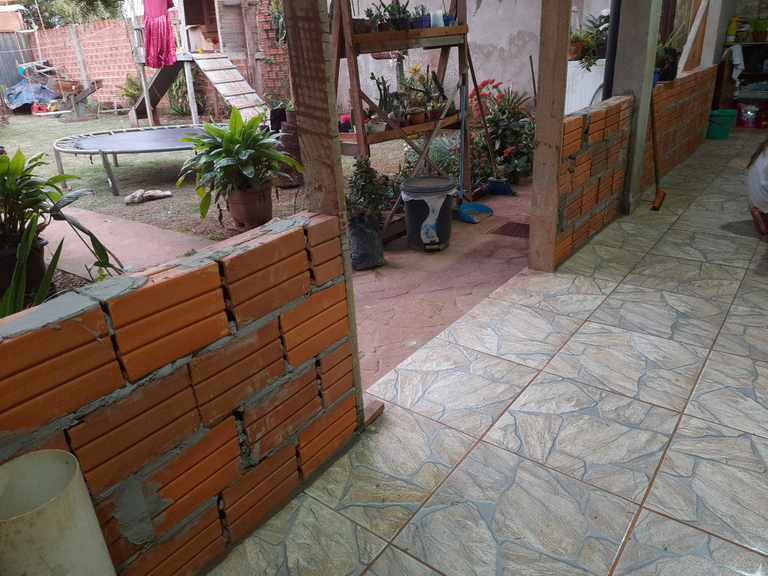 Cuando llegamos a una edad, como la mía, o sea ya estoy jubilado, entonces para no aburrirme siempre se encuentra algo para hacer como en este caso, el hermosear nuestra casa y dejarla también mas segura, así que de haberles agradado lo explayado y esta manera de trabajar en casa, quedo a la espera de sus comentarios.
MUCHAS GRACIAS POR SEGUIRME Y LEERME, QUE TERMINEN BIEN EL DIA.
TRANSLATED TO ENGLISH.
Hello everyone, as you can see in the photo, again innovating the house, this time in the gallery part, well it is for a good reason, you know well
In one of my previous publications regarding the pet-RUFO- a dog which is young in age but large in size, hahaha, therefore a reform had to be carried out in the part of the gallery, the fact is that this As the pet is still very playful, he enters the gallery. When he does it in the morning, the lawn in the garden is wet from the spray. As you pass by and enter the gallery, imagine how everything looks.
! [image.png] (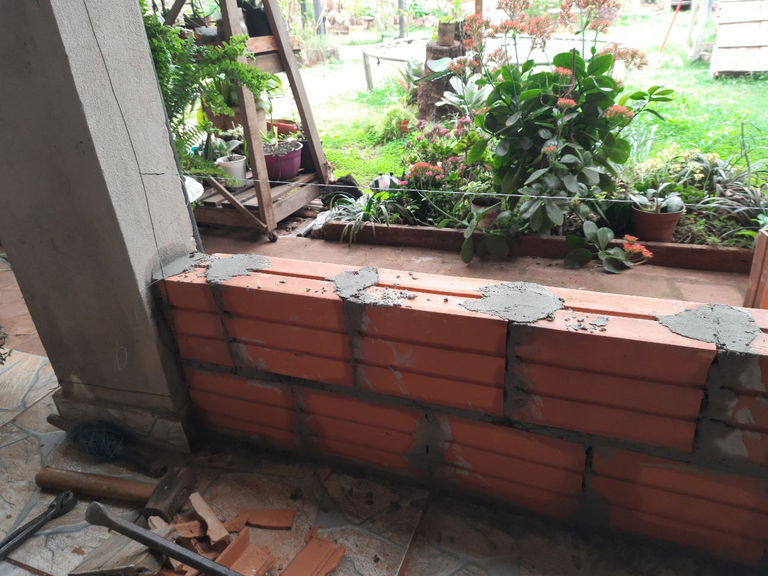 )
That is where the idea of ​​building this wall came from, it has a height of 80 centimeters, therefore then from there up I will complete it with a fence, in such a way that everything is safer as well.
! [image.png] (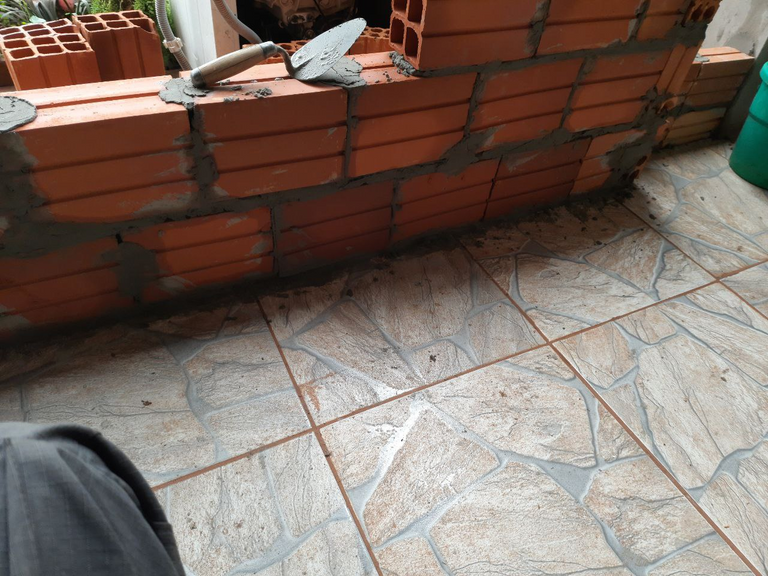 )
! [image.png] (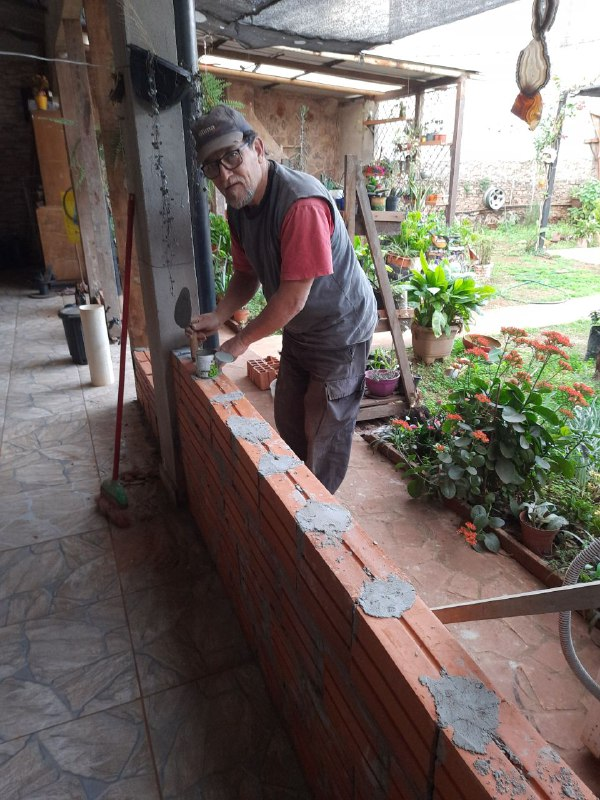 )
To carry out the following work, as I always tell you, if everything we do we put love and perseverance into it, it turns out well, also taking into account something very important friends, I am not a bricklayer, but the experience of life at my age pleases me everything. what I do.
! [image.png] (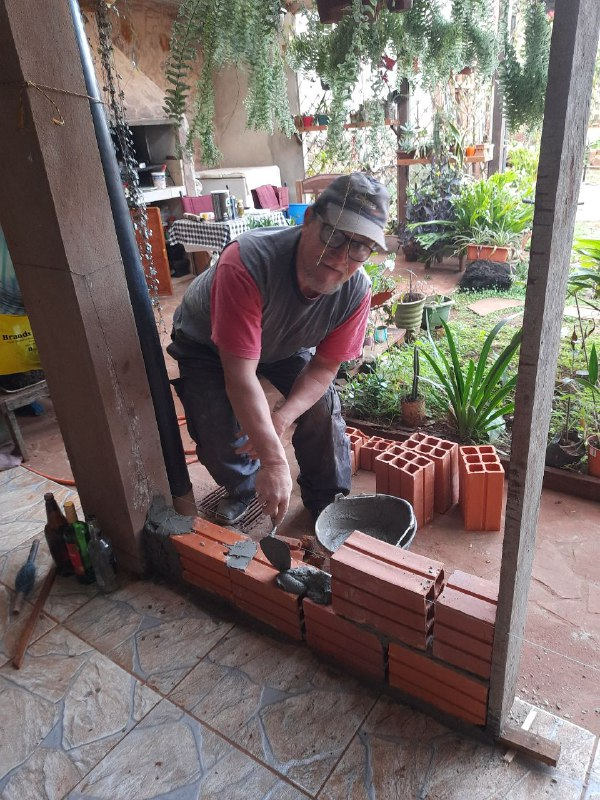 )
This would be the height of the wall, well it is obvious that there is a lack of finishes, such as plastering this entire wall, and then as I said continue with the fence at the top, which would no longer be only so that the pet does not enter if not that the friends of others do not also enter.
! [image.png] (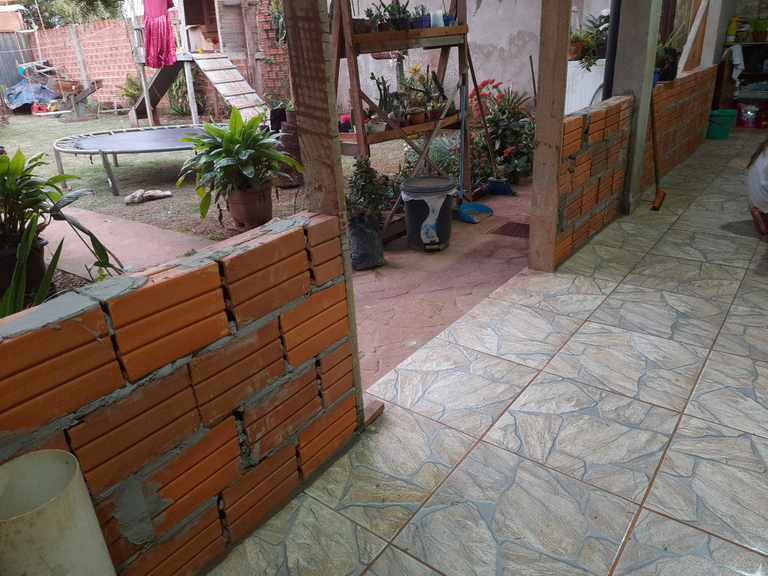 )
When we reach an age, like mine, that is, I am already retired, so in order not to get bored there is always something to do as in this case, to beautify our house and also make it safer, so if you have liked the expounding and this way of working at home, I look forward to your comments.
THANK YOU VERY MUCH FOR FOLLOWING ME AND READ ME, END THE DAY WELL.