Ante la procrastinación en el momento de dejar esa incomodidad en lugar de "Dejar de hacer o hacer otra cosa" Actuemos inmediatamente haciendo frente a la incomodidad.
In the face of procrastination at the moment of leaving that discomfort instead of "Stop doing or do something else" Let us act immediately by facing the discomfort.
LINK

| Español | English |
| --- | --- |
| En algún momento un amigo mío hablo de "trabajoterapia", cuando comienzas a trabajar la incomodidad NO desaparece, está presente en todo momento y de manera constante, ¿Resulta difícil de gestionar esto? | At some point a friend of mine spoke of "work therapy", when you start working the discomfort does NOT disappear, it is present at all times and constantly. Is it difficult to manage this? |

| Español | English |
| --- | --- |
| De todas manera optar por esto tiene sus ventajas: Por ejemplo terminar las presentaciones a tiempo y esto es algo que cuando procrastinamos no llegamos a culminar, desde el trabajo terminado allí SI puedes relajarte hasta el momento de la presentación. | In any case, opting for this has its advantages: For example, finishing the presentations on time and this is something that when we procrastinate we do not finish, from the work finished there, you can relax until the moment of the presentation. |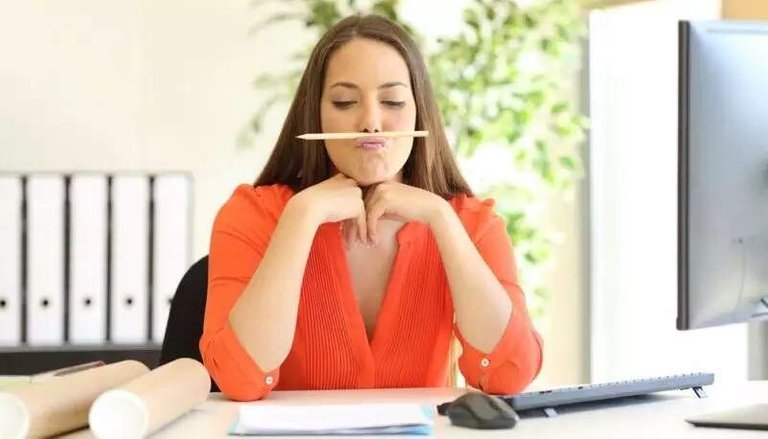 LINK
| Español | English |
| --- | --- |
| Aunque lo mas importante es eliminar el miedo que hemos visto en la publicación anterior para llegar al momento de la presentación sabiendo que tienes todas las herramientas necesarias para lograr el éxito en tu presentación. | Although the most important thing is to eliminate the fear that we have seen in the previous publication to arrive at the moment of the presentation knowing that you have all the necessary tools to achieve success in your presentation. |

| Español | English |
| --- | --- |
| Desde allí debes tranquilizarte y trabajar este miedo y hacerle frente a la incomodidad o a la misma ansiedad deseando y estando seguro que todo saldrá como lo planeado. | From there you must calm down and work on this fear and face the discomfort or anxiety itself, wishing and being sure that everything will go as planned. |

Lo relatado en esta publicación es 100% de mi autoría, ha salido de mi cerebro por mi experiencia, fracasos y estudio de distintas fuentes. Cualquiera que quiera tomar parte de este relato puede solicitar el permiso correspondiente para hacerlo.

Diseño: Banner realizado por @egonz