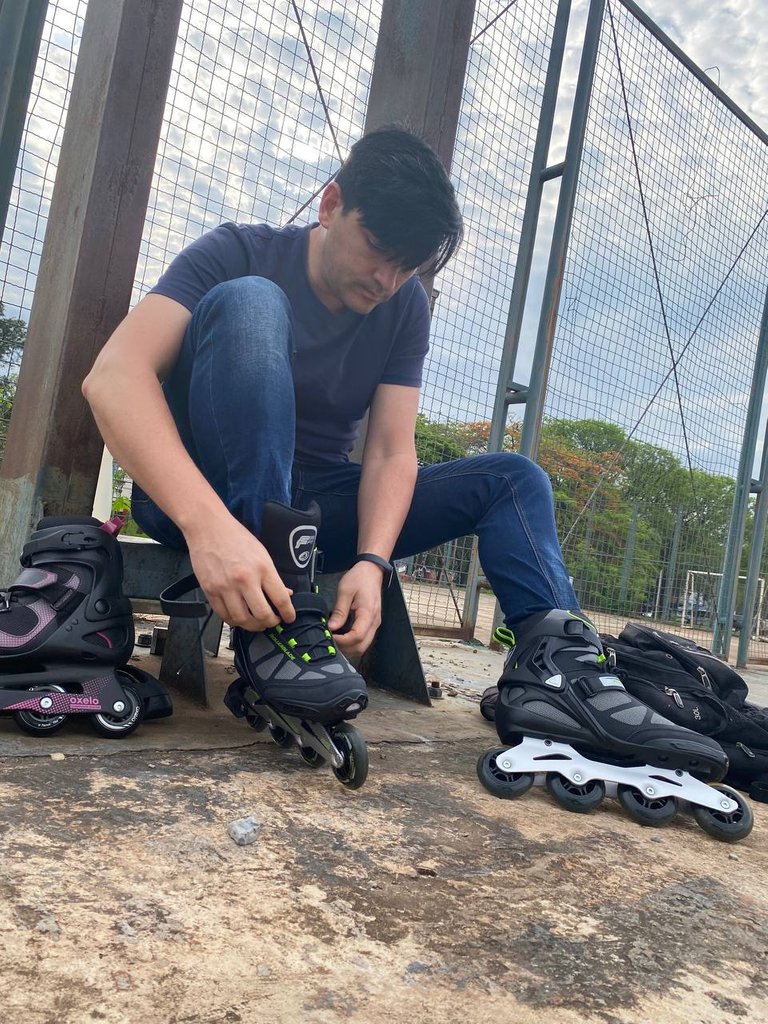 Desde hace un tiempo (unos 6 años) con mi esposa nos hemos propuesto volver a patinar, en mi caso he probado patinar cuando tenía solamente 11 años de edad, lo he realizado casi por un año, algo he aprendido. Después que mi hija ha comenzado clases de patín hace mas de dos años y desde allí las ganas de patinar se han incrementado.
For some time (about 6 years) with my wife we ​​have decided to go back to skating, in my case I tried skating when I was only 11 years old, I have done it for almost a year, I have learned something. After my daughter started skating classes more than two years ago and from there the desire to skate has increased.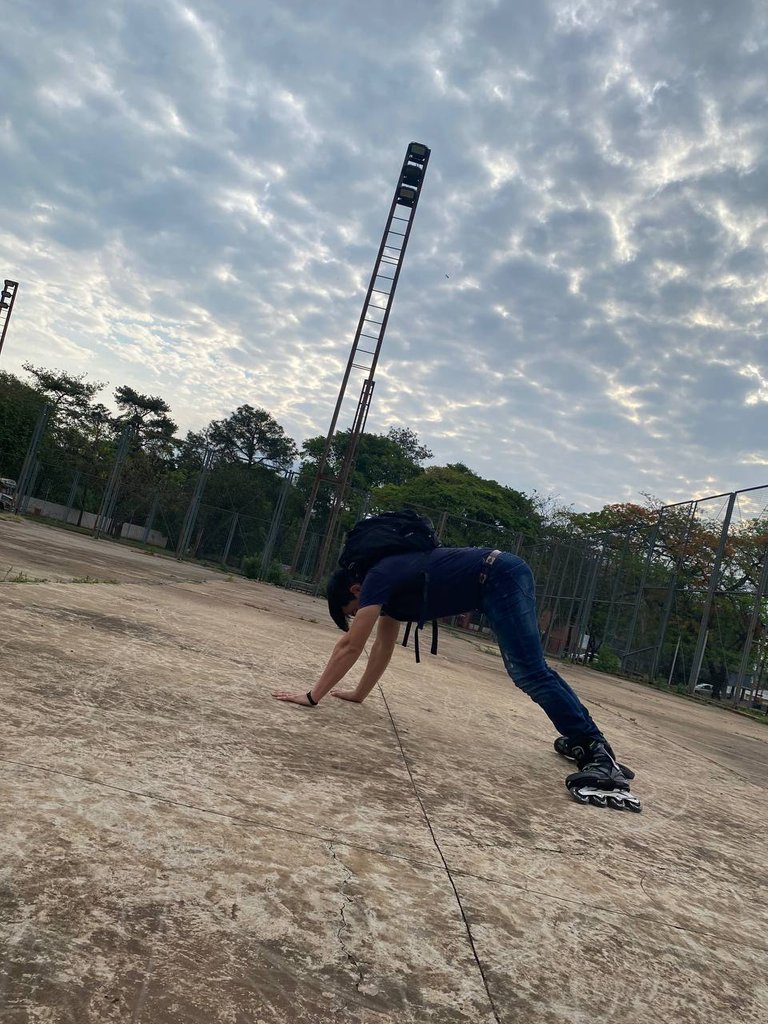 Hace algo de un mes tuve la oportunidad de poder comprar mis propios patines y desde allí mientras tenemos oportunidad patinamos juntos con mi esposa e hijas.
About a month ago I had the opportunity to buy my own skates and from there while we have the opportunity we skate together with my wife and daughters.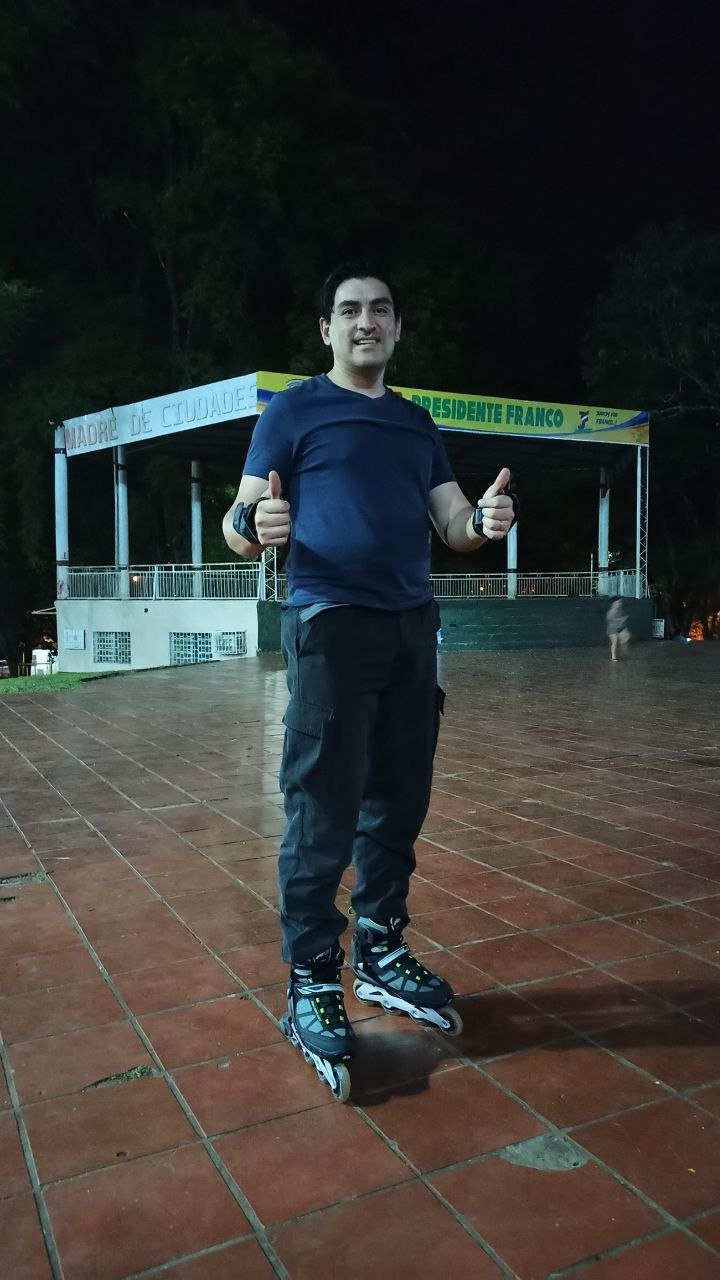 Ahora no solo estoy aprendiendo a patinar, esto también me deja una enseñanza: Existen cosas que deseamos hacer y por distintas circunstancias nos limitamos a realizarlo por diferentes motivos, en muchos de los casos: "Soy grande para hacer eso, eso es para chicos", en mi caso cuando pienso eso me digo: "¿Cual es el problema?", y lo hago (o por lo menos lo intento).
Now I am not only learning to skate, this also leaves me a lesson: There are things we want to do and due to different circumstances we limit ourselves to doing it for different reasons, in many cases: "I am great to do that, that It's for guys ", in my case when I think that I say to myself:" What's the problem? ", and I do it (or at least I try).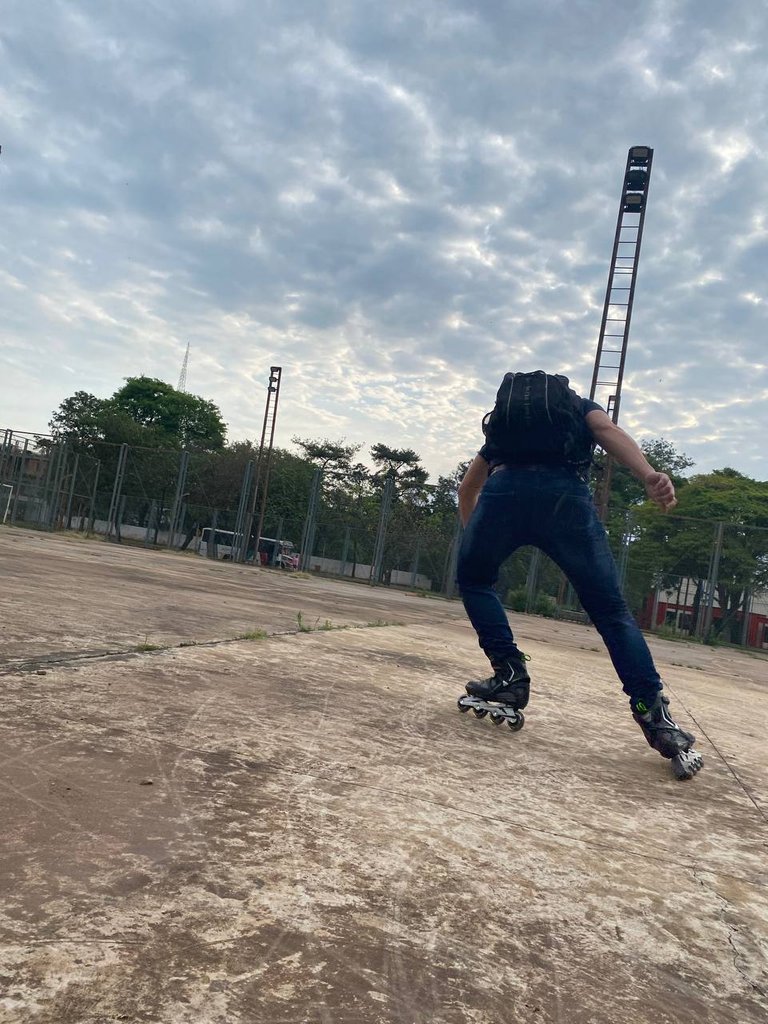 Pensando en esto reflexiono: ¿Qué nos impide hacer lo que deseamos hacer?. La respuesta es sencilla, somos nosotros mismos quienes ponemos los obstáculos para no hacerlo, desde una simple creencia, excusas, miedos, o el "Que dirán", TODO es válido a la hora de ponernos excusas, ¿Acaso no tenemos la capacidad de visualizar el resultado?, puede ser que solo nos limitamos a creer eso que queremos creer como excusa para no hacer lo que realmente deseamos ¿Y si nos mentimos para creer que si podemos hacerlo?, esta es una técnica que he utilizado algunas veces, así como me miento diciéndome que NO PUEDO, hay veces que me miento diciéndome que SI PUEDO y el caso de poder patinar es uno de ellos, hasta ahora (Aún con tantas caídas) estoy patinando y mejorando ¿Puedo hacer lo mismo en otras áreas de mi vida?, CLARO que SI!, si solo yo soy quien pone mis propias limitaciones, también puedo ser quien permita hacer aquello que creo poder hacer.
Thinking about this I reflect: What prevents us from doing what we want to do? The answer is simple, we are the ones who put the obstacles in order not to do it, from a simple belief, excuses, fears, or the "What will they say", EVERYTHING is valid when making excuses, do we not have the ability to visualize The result? It may be that we only limit ourselves to believing what we want to believe as an excuse for not doing what we really want. What if we lie to ourselves to believe that we can do it? This is a technique that I have used a few times, as well as I lie to myself telling myself that I CAN'T, there are times that I lie to myself telling myself that I CAN, and the case of being able to skate is one of them, until now (Even with so many falls) I am skating and improving.Can I do the same in other areas of my life ? OF COURSE YES! If only I am the one who sets my own limitations, I can also be the one who allows me to do what I think I can do.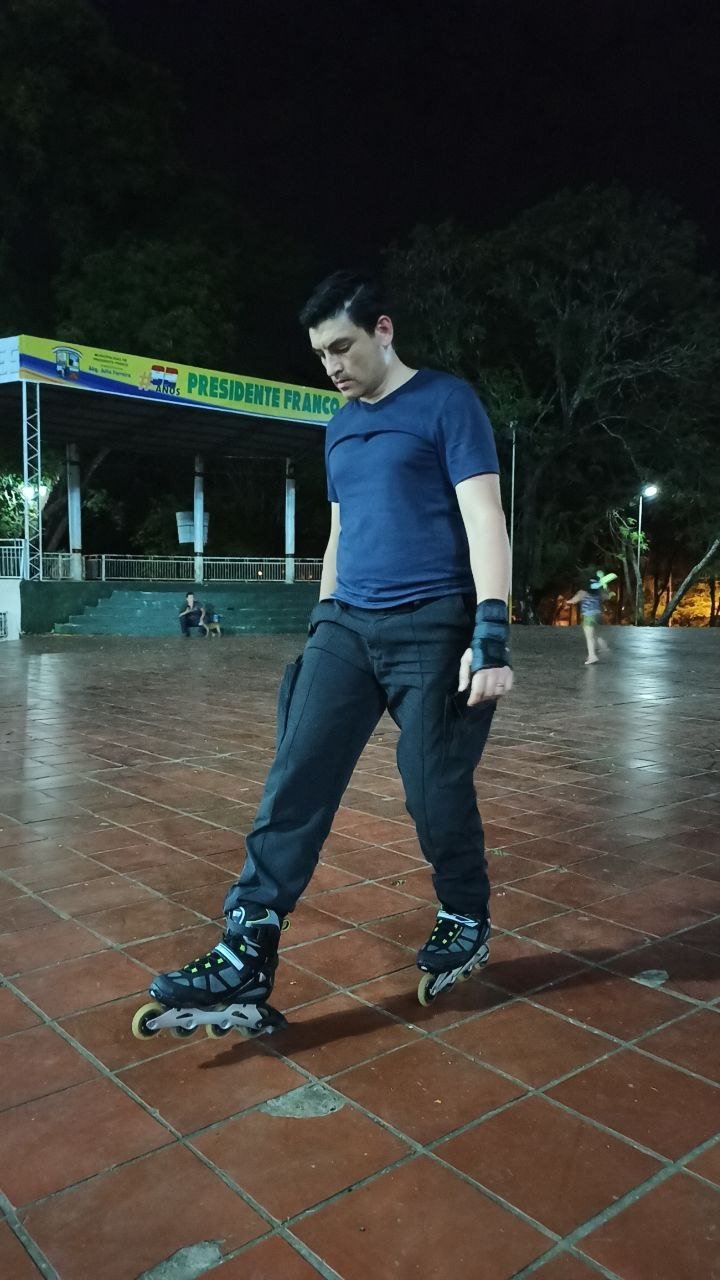 TU, ¿estas pensando en hacer algo y no te animas a dar el paso? Solo te digo HAZLO!
YOU, are you thinking of doing something and don't dare to take the step? I'm just telling you DO IT!

Lo relatado en esta publicación es 100% de mi autoría, ha salido de mi cerebro por mi experiencia, fracasos y estudio de distintas fuentes. Cualquiera que quiera tomar parte de este relato puede solicitar el permiso correspondiente para hacerlo.

Diseño: Banner realizado por @egonz