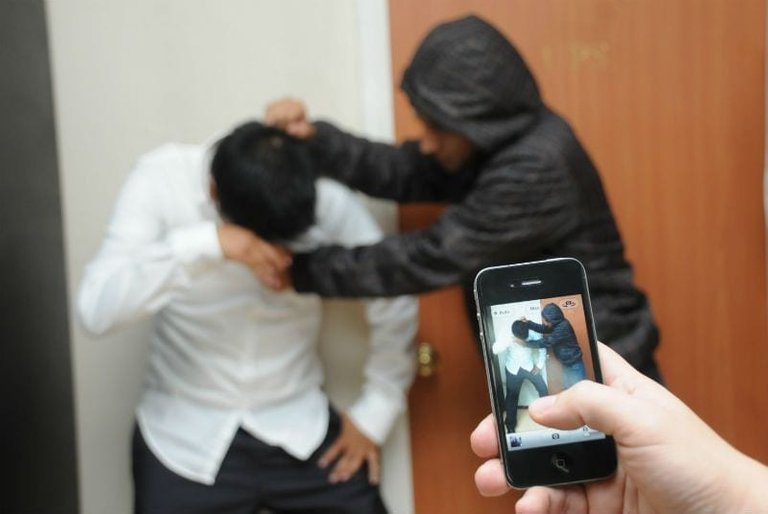 LINK
El Ciberbullying tiene la capacidad de causar daño en poco tiempo.
Cyberbullying has the ability to cause harm in a short time.

| Español | English |
| --- | --- |
| Hablar del ciber bullying es hablar de uno de los modos de violencia que tiene gran relevancia debido a los jóvenes que hoy son "nativos digitales", es decir, han nacido rodeado de dispositivos tecnológicos, es por eso que la mayoría de los jóvenes de esta generación se encuentran hiper conectados y podríamos decir "infoxicados". | To speak of cyber bullying is to speak of one of the forms of violence that has great relevance due to young people who today are "digital natives", that is, they were born surrounded by technological devices, that is why most of the young people of this generation are hyper connected and we could say "infoxicated" |

| Español | English |
| --- | --- |
| Esto ha llevado a que surjan nuevas formas de acoso así como el ciber bullying, y estos toman especial relevancia ya que existe mayor dificultad a la hora de descubrir o detectar a la agresor debido a que no hay siempre un contacto directo, cara a cara como es habitual con la víctima. | This has led to the emergence of new forms of harassment as well as cyber bullying, and these take on special relevance since there is greater difficulty in discovering or detecting the aggressor because there is not always direct contact, face to face as it is habitual with the victim. |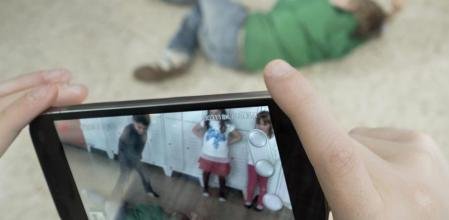 LINK
Español
English
También se puede realizar dicho acoso utilizando un análisis para dificultar su identificación; de esta forma es mucho más fácil que el ciber bullying se instale a lo largo del tiempo.
Such harassment can also be carried out using an analysis to make it difficult to identify; in this way it is much easier for cyber bullying to set in over time.

| Español | English |
| --- | --- |
| También en paralelo, aquellos que forman parte de la audiencia que presencian el acto de gloria de violencia pueden amplificarlo sin control dado a la gran velocidad en que se transmiten los mensajes y publicaciones mediante las redes sociales. Es por esto importante realizar un monitoreo de acceso de los menores a las plataformas que con llevan gran potencial de vida alización. | Also in parallel, those who are part of the audience who witness the act of glory of violence can amplify it without control given the high speed at which messages and publications are transmitted through social networks. This is why it is important to monitor the access of minors to platforms that carry great potential for life alization. |

Lo relatado en esta publicación es 100% de mi autoría, ha salido de mi cerebro por mi experiencia, fracasos y estudio de distintas fuentes. Cualquiera que quiera tomar parte de este relato puede solicitar el permiso correspondiente para hacerlo.

Diseño: Banner realizado por @egonz