Hola queridos amigos, comenzando la semana, efectuando un breve recorrido por el jardín, en el cual note la presencia de hongos de humedad, sabemos que los mismos, cumplen una gran función para el ecosistema, algunos son venenosos otros son comestibles, siempre y cuando los conozcamos.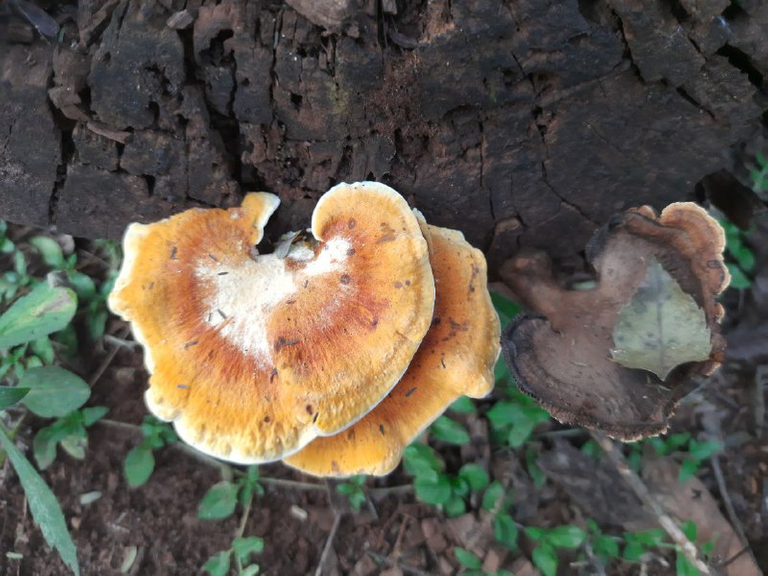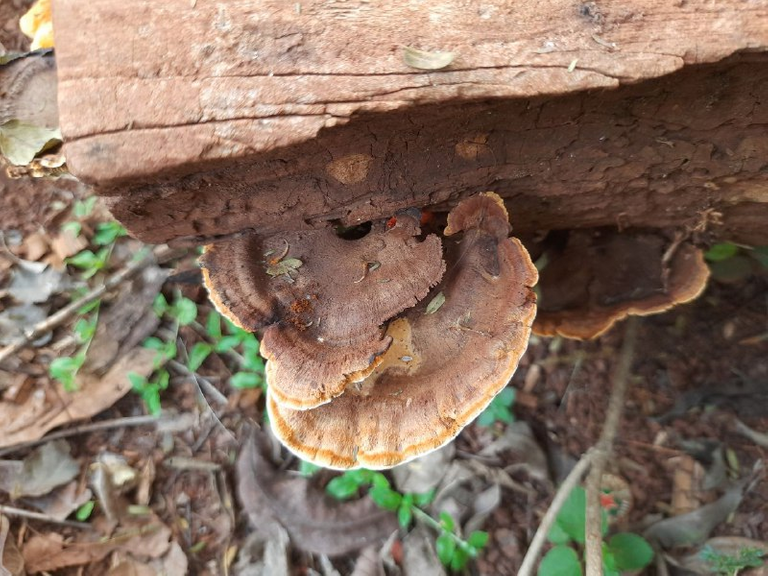 O sea por sus formas, color y tamaños, amigos si no los conocemos
tratar de no tocarlos porque al hacerlo el mismo despide un polvo
el cual es muy dañino para la piel del ser humano, el mismo es flota en el aire y penetra los poros de la piel, también lo pueden hacer por los ojos.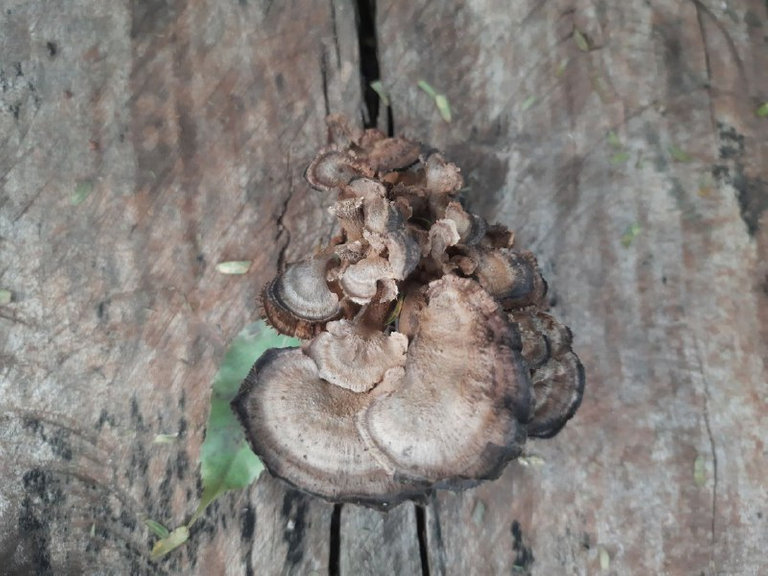 En este caso, los que halle se encuentran sobre maderas, las cuales están en descomposición o sea se están pudriendo y con los hongos propiamente dichos sirven de abono para las plantas y las tierras.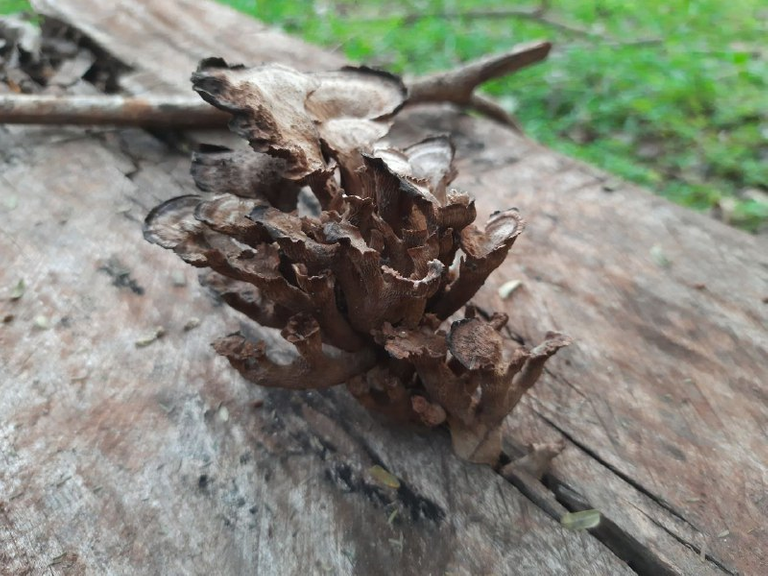 De tal manera que si hallamos estos hongos y no los conocemos, es aconsejable no tocarlos con las manos, lo podemos hacer con una herramienta adecuada, para quitarlos de nuestro jardín, así que de haberles agradado esta publicación referente a los hongos no dejen de efectuar sus comentarios.
MUCHAS GRACIAS POR LEERME Y SEGUIRME.
TRANSLATED TO ENGLISH.
Hello dear friends, starting the week, making a brief tour of the garden, in which you notice the presence of moisture fungi, we know that they fulfill a great function for the ecosystem, some are poisonous others are edible, as long as let's get to know them.
! [image.png] (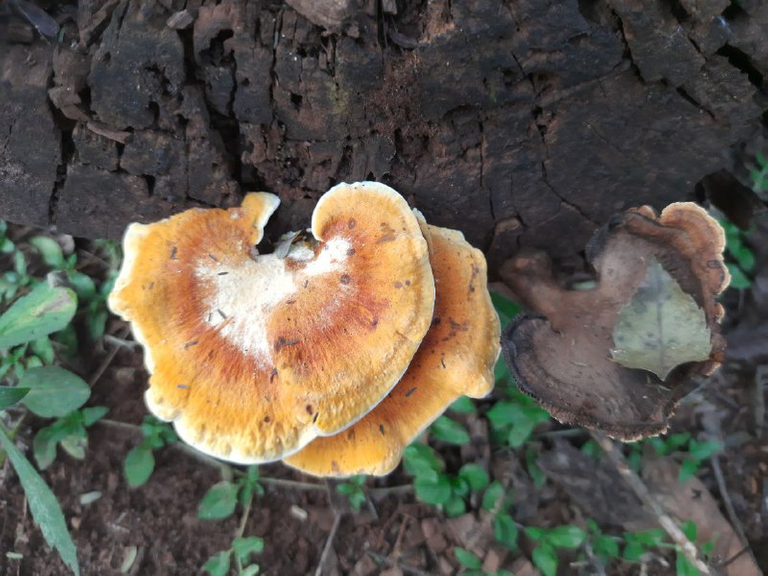 )
! [image.png] (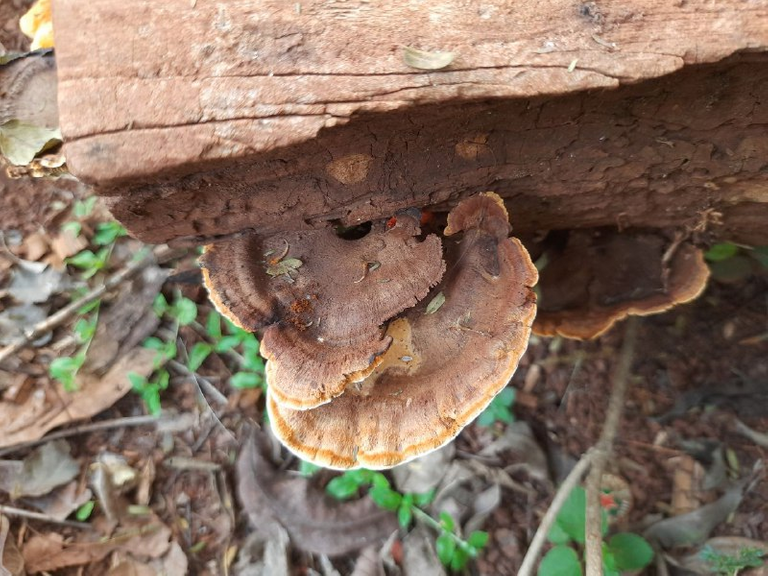 )
That is because of their shapes, color and sizes, friends if we do not know
try not to touch them because doing so will give off a powder
which is very harmful to human skin, it floats in the air and penetrates the pores of the skin, they can also do it through the eyes.
! [image.png] (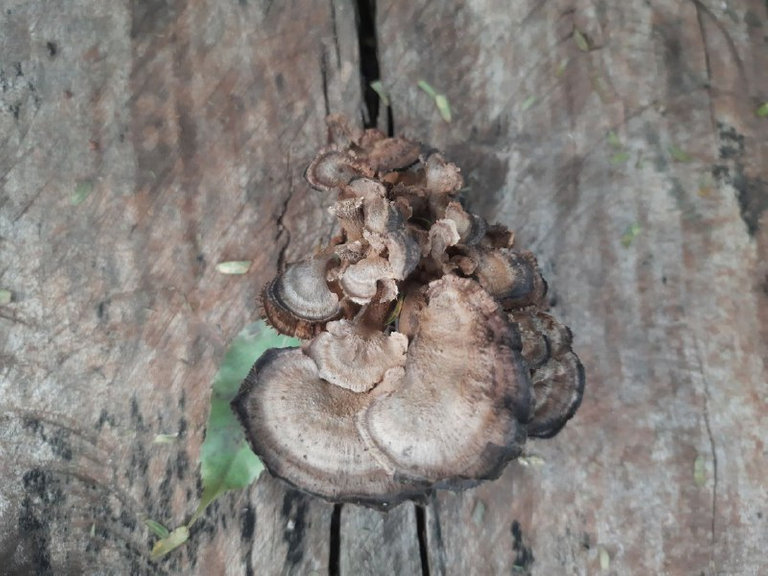 )
In this case, the ones you find are on wood, which is decomposing, that is, rotting and with the fungi themselves they serve as fertilizer for plants and soil.
! [image.png] (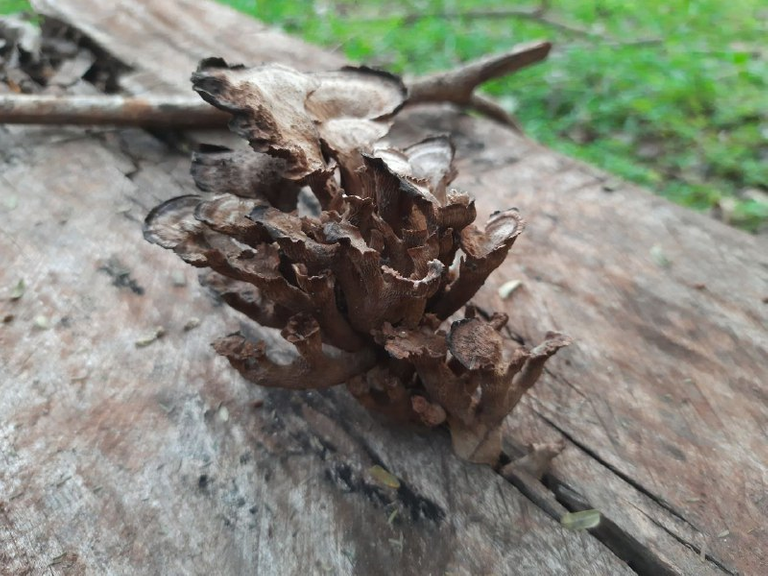 )
In such a way that if we find these fungi and we do not know them, it is advisable not to touch them with our hands, we can do it with a suitable tool, to remove them from our garden, so if you have liked this publication regarding fungi, do not stop making your comments.
THANK YOU SO MUCH FOR READING AND FOLLOWING ME.