hola a todos los blogueros de esta gran comunidad, a veces es necesario cambiar algunas partes o estructuras de nuestra casa, bueno en este caso tengo que cambiar una puerta o mejor dicho agregar una puerta a la cocina, para tener otra salida, porque la que tenia le coloque una ventana, como ven en la foto tenia una puerta ciega de chapa de 14 mm., pero el tema Hera colocarle una ventana de la mitad hacia arriba.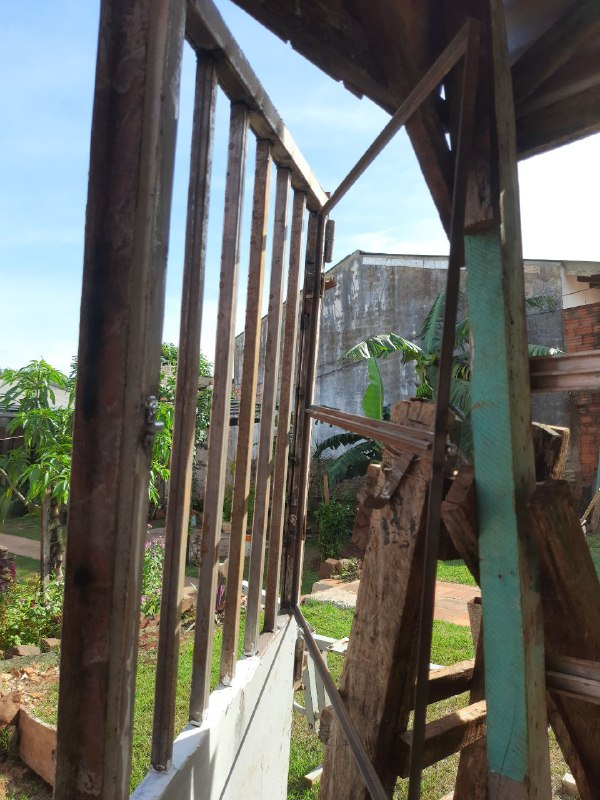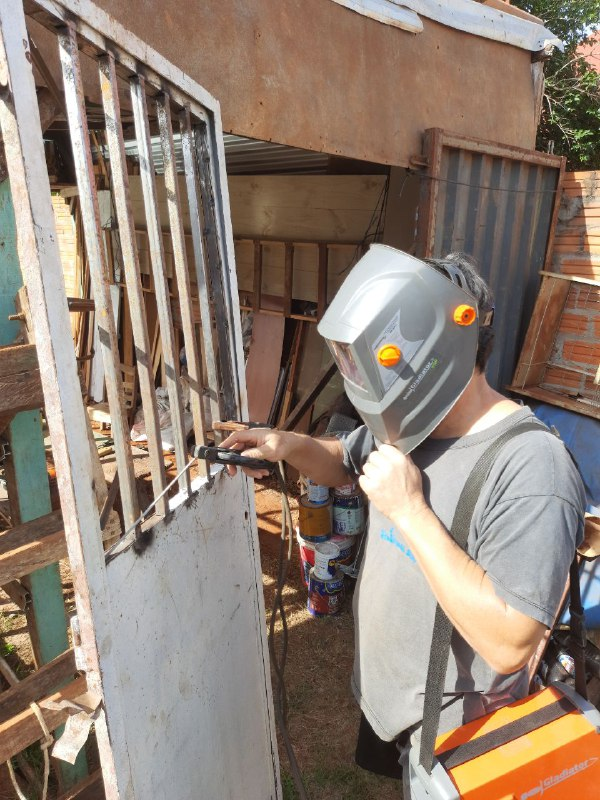 Así que puse manos a la obra, como siempre digo amigos, todo lo que hago le pongo mucho amor y perseverancia y de esa manera me sale muy bien como en este caso, efectué un corte a la puerta del picaporte hacia arriba, le soldé una varas de hierro que cumplen la función de reja y sobre esta del lado de adentro un marco para colocar dos vidrios, de esa manera tengo la ventana y la seguridad que son las rejas.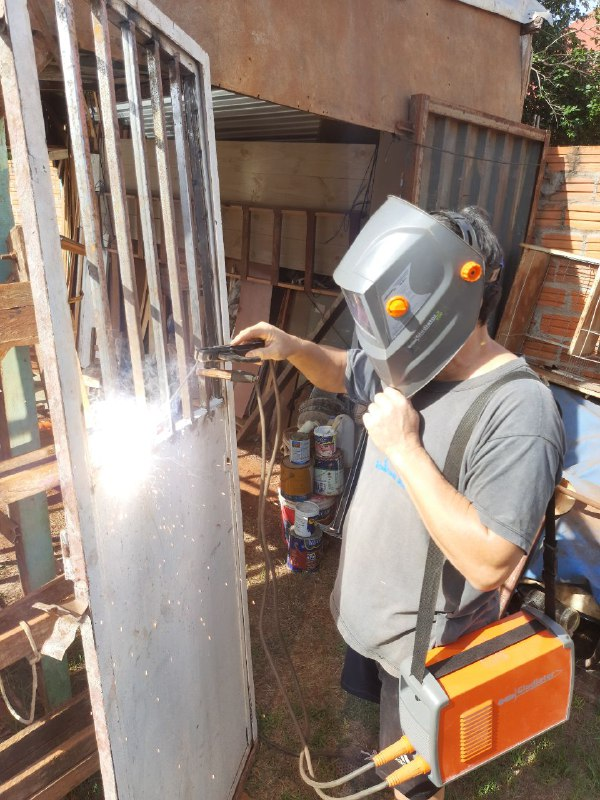 De tal manera que haciendo uso de mis habilidades de emprender y seguir para adelante hasta terminar lo que comienzo como en este caso, el de reformar la puerta, la cual quedo muy bien, los detalles a ultimar serian lijarla y darle el color requerido.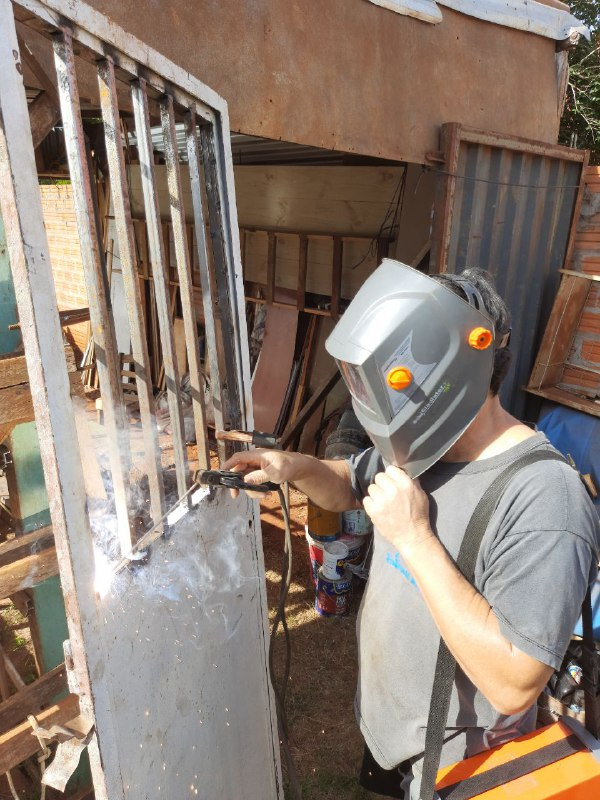 Bueno haciendo uso de las herramientas correspondientes, como verán no soy tan experto pero a veces la circunstancias de la vida nos lleva a tomar iniciativas, así que todo se aprende, como decía mi padre nadie nació sabiendo jajaajaj, siempre teniendo en cuenta la seguridad para estos trabajos, como el casco para soldar el cual es muy importante para estos casos, así que de haberles agradado en la manera que reforme hasta ahora esta puerta, no dejen de efectuar sus comentarios.
MUCHAS GRACIAS POR SEGUIRME Y LEERME, QUE TENGAN UN BELLO DIA.
TRANSLATE IN ENGLISH.
Hello to all the bloggers of this great community, sometimes it is necessary to change some parts or structures of our house, well in this case I have to change a door or rather add a door to the kitchen, to have another exit, because the I had to put a window on it, as you can see in the photo I had a 14 mm sheet metal door, but the Hera theme put a window half up.
! [image.png] (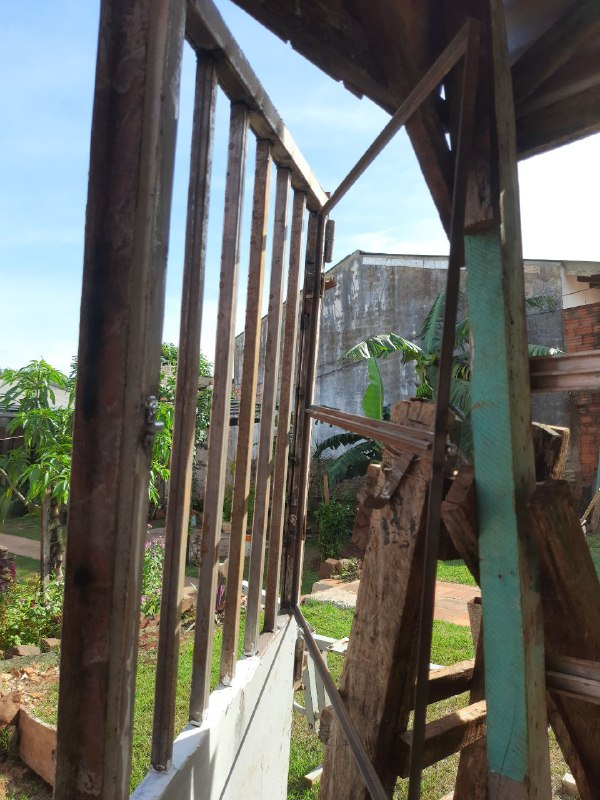 )
! [image.png] (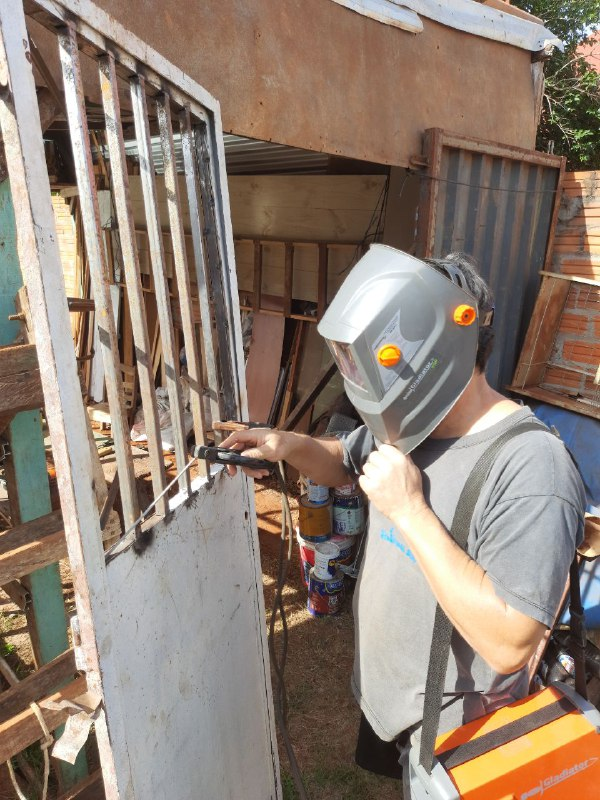 )
So I got down to work, as I always say friends, everything I do I put a lot of love and perseverance into it and that way it comes out very well as in this case, I made a cut to the door of the handle upwards, I welded one iron rods that serve as a grate and on the inside side a frame to place two glasses, that way I have the window and the security that are the bars.
! [image.png] (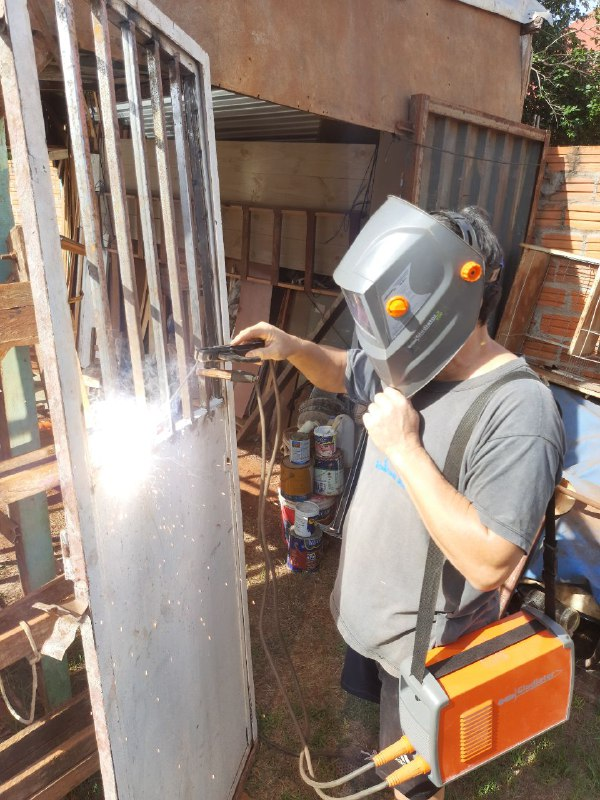 )
In such a way that making use of my skills to undertake and continue forward until I finish what I started as in this case, to reform the door, which was very good, the details to be finalized would be to sand it and give it the required color.
! [image.png] (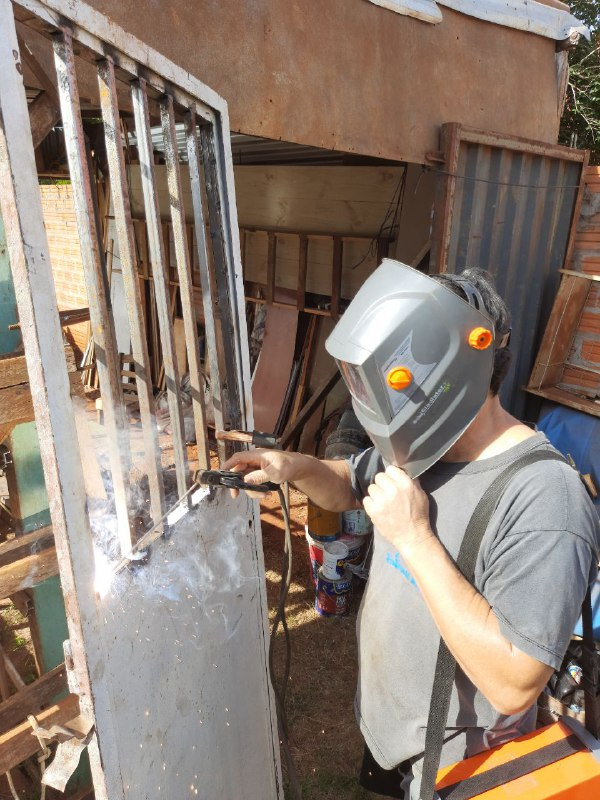 )
Well making use of the corresponding tools, as you will see I am not that expert but sometimes the circumstances of life lead us to take initiatives, so everything is learned, as my father said, nobody was born knowing hahahaha, always taking security into account to These works, such as the welding helmet which is very important for these cases, so if you have liked it in the way I have reformed this door so far, do not stop making your comments.
THANK YOU VERY MUCH FOR FOLLOWING AND READING ME, HAVE A BEAUTIFUL DAY.