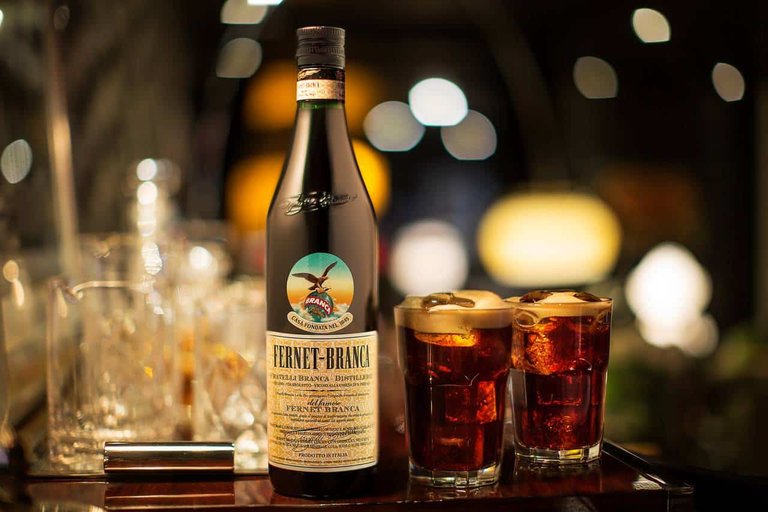 LINK
When we talk about "Fernet" without a doubt we are talking about the most famous drink in the world "Fernet Branca" that has its origins in Italy, Milan created by the apothecary Bernardino Branca.
The manufacture of this drink with digestive qualities, and which initially began in artisan production, quickly his fame led him to create the Fratelli Branca distilleries.
By 1900 Fernet Branca was marketed in almost all of Europe, arriving in America in 1925. By 1941 in Parque Patricios it began its production thus creating the second factory in the world, the first in Italy and then in Argentina, for the year 1982 The underground wineries are created in Tortuguitas, province of Buenos Aires, where the growth and expansion of various products to Uruguay, Chile, Paraguay and Bolivia begins.
This infusion drink that was born as a home remedy for digestion, then the liquor becomes an aperitif today we know it as a drink that combined with cola is present in many tables, especially in the Argentine ones.
---
CENTER
---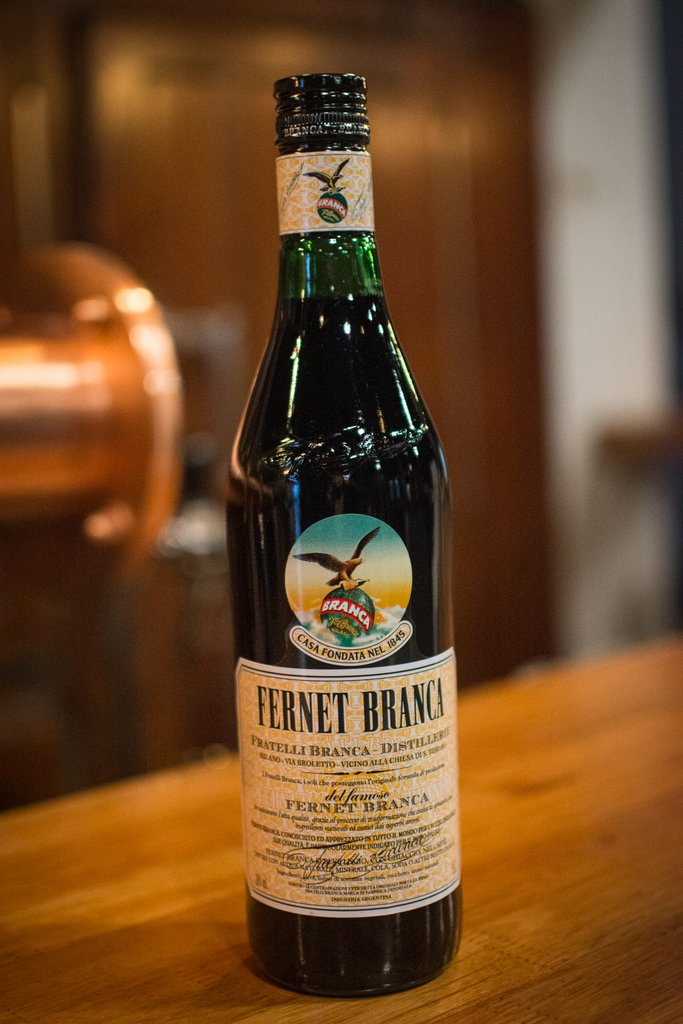 LINK
Cuando hablamos de "Fernet" sin dudas hablamos de la bebida mas famosa del mundo "Fernet Branca" que tiene sus orígenes en Italia, Milán creado por el boticario Bernardino Branca.
La fabricación de esta bebida con cualidades digestivas, y que en principio comenzó en producción artesanal, rápidamente su fama lo llevó a crear las destilerías Fratelli Branca.
Para el año 1900 Fernet Branca se comercializaba en casi todo Europa llegando a América en 1925. Para el año 1941 en parque Patricios inicia su producción creando así la segunda fabrica en el mundo, la primera en Italia y luego en Argentina, para el año 1982 se crean las bodegas subterráneas en Tortuguitas, provincia de Buenos Aires donde comienza el crecimiento y expansión de varios productos a Uruguay, Chile, Paraguay y Bolivia.
Esta bebida de infusión que nace como remedio casero para digestión, luego el licor pasa a ser un aperitivo hoy lo conocemos como una bebida que combinada con la gaseosa cola está presente en muchas mesas sobretodo en la de los argentinos.
Gracias por pasar.