Greetings my dear Earthlings. I continue to invest something in this great game that has now become number one in Hive, far surpassing the other that previously mentioned them as the best, Risingstar has taken the lead as it provides the best ROI, yes, likewise as you hear it, and I am here little by little investing my money in things that I have considered essential, and that many of those cards have even tripled their price, so I am happy to have put money here and in addition to investing my time in a game which I like a lot because it deals with music, for those who have not looked at my previous publications, I am a collector of acetate or vinyl, records in that format, of some bands like The Beatles, The Door and Kizz, just to mention a few, I also have some devices to reproduce sound in already classic and old formats.

Saludos mis estimados terrícolas. Sigo invirtiendo algo en este gran juego que ahora ha pasado a ser el numero uno en Hive, superando al por mucho a el otro que antes les había mencionado como el mejor, Risingstar ha tomado la punta como el aporta mejor ROI, sí, así mismo como lo escuchan, y yo aquí poco a poco invirtiendo mi dinero en cosas que he creído esenciales, y que muchas de esas tarjetas han hasta triplicado su precio, así que estoy contento por haber metido dinero aquí y además de invertir mi tiempo en un juego que me gusta mucho porque trata de música, para los que no han mirado mis anteriores publicaciones, yo soy un coleccionista de acetato o vinil, discos en ese formato, de algunas bandas como The Beatles, The Door y Kizz, para solo mencionar algunas, también tengo algunos aparatos de reproducir sonido en formatos ya clásicos y antiguos.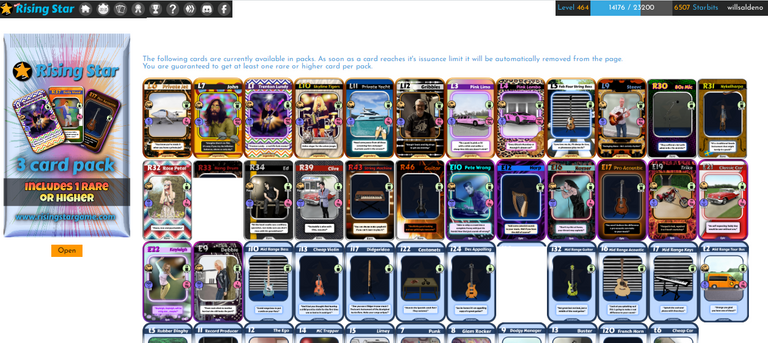 As you saw above in that image, I uncapped an envelope, but I'm not so lucky with them, that's why I always prefer to buy specific cards in the market, haha. I remain in position 22 of the rank of all the best risingstargame players, so I am very happy and I thank my good friend
@thehive
, who has helped me a lot in this game, for me he is the best player here in Risingstar (I'm sorry for the other great players, but I said to myself, haha) Little by little I have been completing my collection of cards, I am only missing some of the most expensive ones, I will try to buy them in the future.

Como vieron arriba en esa imagen, destape un sobre, pero no tengo tanta suerte con ellos, por eso siempre prefiero comprar tarjetas especificas en el mercado, jaja. Me mantengo en el puesto 22 del rank de todos los mejores jugadores de risingstargame, por lo que estoy muy contento y doy gracias a mi buen amigo
@thehive
, quien me ha ayudado mucho en este juego, para mi él es el mejor jugador aquí en Risingstar (me disculpan los otros magníficos jugadores, pero dije para mi, jaja)Poco a poco he ido completando mi colección de tarjetas, solo me faltan algunas de las más costosas, trataré a futuro de comprarlas.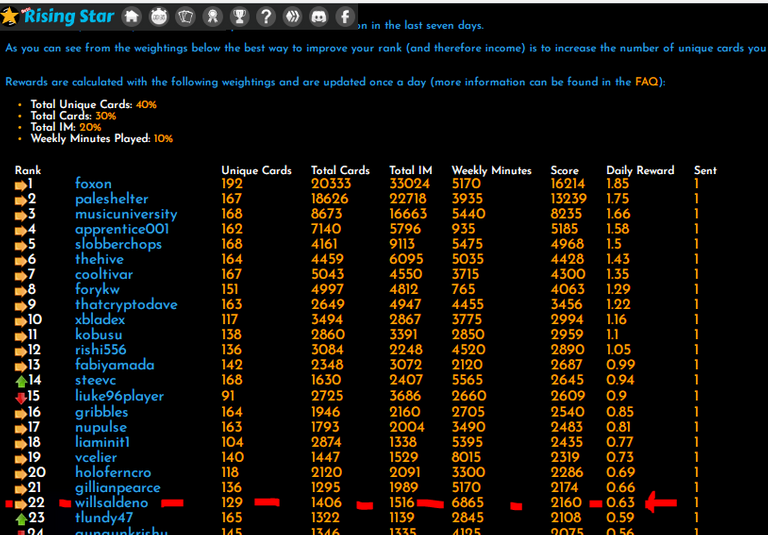 Speaking of buying, I flew these that you see down there, since I have time looking at the NFTs market and there are few, they cost me 2 Hives each, I could have expected them to go down a bit, but it is also good to incentivize those who buy more envelopes and pay them from time to time what they ask for.

Hablando de comprar, volé éstas que ven allí abajo, ya que tengo tiempo mirando el mercado NFTs y hay pocas, me costaron 2 Hives cada una, pude haber esperado que bajen un poco, pero también es bueno incentivar a los que compran más sobres y pagarles de vez en cuando lo que ellos piden.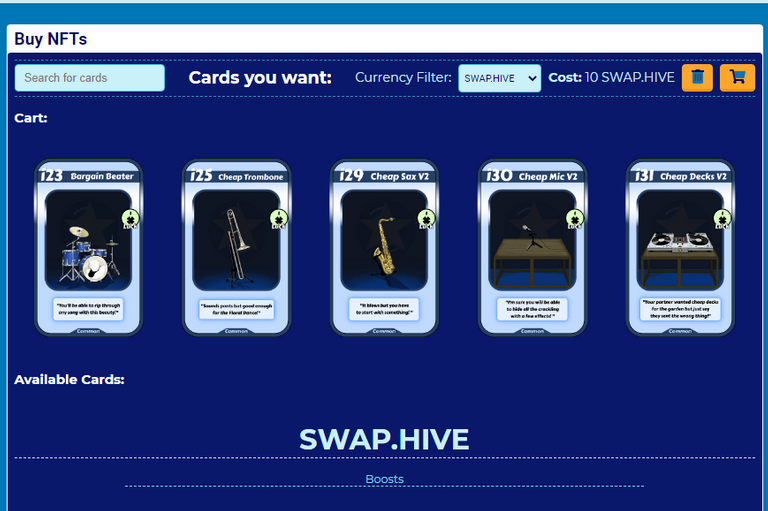 See what I was missing and I already wanted to fill those spaces, that's why I bought them without thinking so much.

Vean que me faltaban y ya quería llenar esos espacios, por eso las compré sin pensarlo tanto.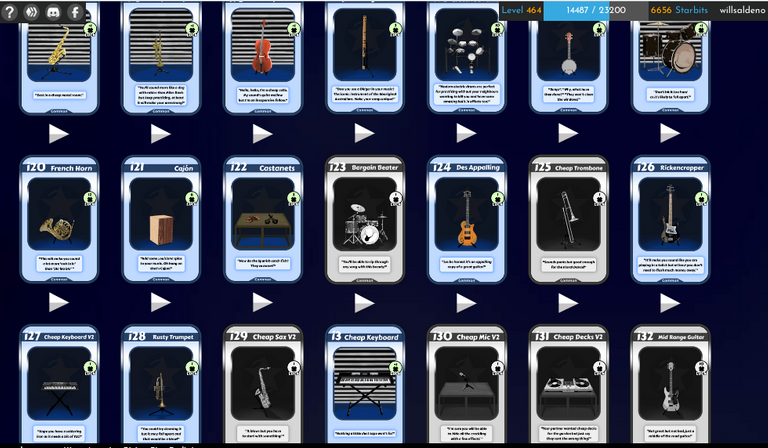 They are already there in my collection, now I am missing some more expensive ones, but as I always manage myself very well, remember that I support my family from what I generate here in the ecosystem, so it is not just a game for me, it is vital to manage myself the best I can, maybe it can be just to have fun for some, but here, to us (my family) Risingstargame contributes a good part for the livelihood, and you of course, with that great vote that you always give me, of truly grateful for your support.

Ya están allí en mi colección, ahora me faltan algunas más costosas, pero como siempre voy administrándome muy bien, recuerden que mantengo a mi familia de lo que genero de ganancia aquí en el ecosistema, así que no es solo un juego para mi, es vital administrarme lo mejor que pueda, tal vez pueda ser solo para divertirse para algunos, pero aquí, a nosotros (mi familia) Risingstargame aporta una buena parte para el sustento, y ustedes por supuesto, con ese gran voto que siempre me dan, de verdad agradecidos por su apoyo.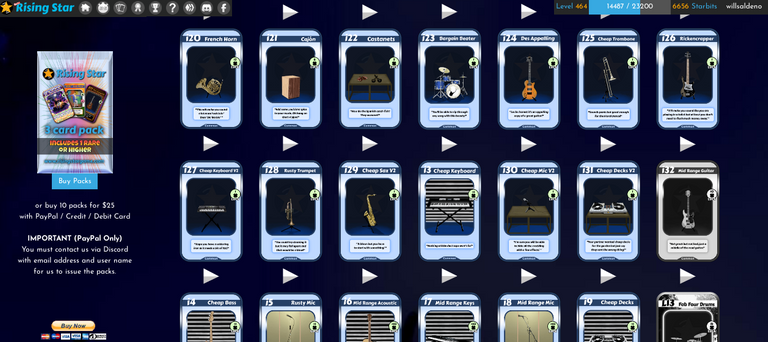 Today I look at my account in Risingstargame and the truth is I am very happy, it is very beautiful and I am proud to be among the best with that position 22 where I am. I am a farmer and now I have returned to work in the fields, because I have saved some money from what I generate here in the ecosystem, many get involved and do not believe me when I tell them that I survived the strong crisis in my country thanks to winning money for playing, writing and doing things that people normally did before just for fun, this is proof of the great contribution that blockchains offer to the world, something beyond what many imagine, and that great world of possibilities that we still have to discover.

Hoy miro mi cuenta en Risingstargame y la verdad me alegro mucho, es muy bonita y un orgullo poder estar entre los mejores con ese puesto 22 donde me encuentro. Soy un campesino y ahora de nuevo he regresado a trabajar el campo, pues he ahorrado algo de dinero de lo que genero aquí en el ecosistema, muchos se entrañan y no me creen cuando les comento que sobreviví la fuerte crisis de mi país gracias a ganar dinero por jugar, escribir y hacer cosas que normalmente la gente lo hacía antes solo para divertirse, esto es prueba del gran aporte que ofrece las cadenas de bloque al mundo, algo más allá de lo que muchos imaginan, y ese gran mundo de posibilidades que aún nos falta por descubrir.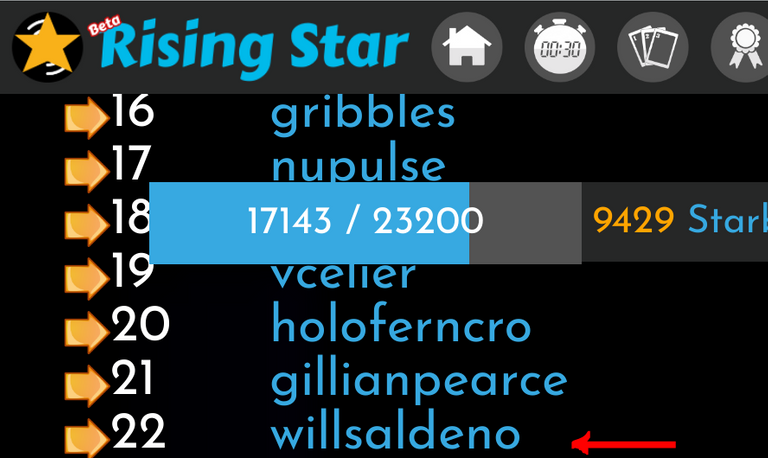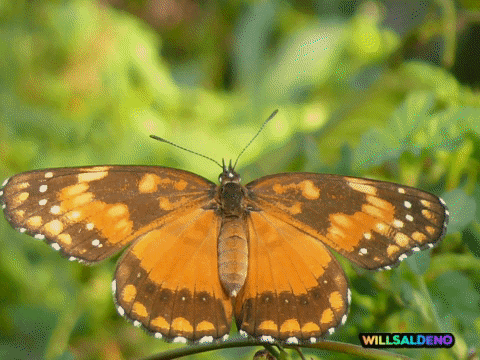 This is where the lyrics go for today, I invite you to continue looking a little more of this world in the next publication, I hope it will be tomorrow, or later, maybe the voice will be seen or will let you see something about games, so if you liked it What is being done for you here, do not hesitate to support the work with something positive, below I invite you to:

Hasta aquí llegan las letras por hoy, les invito a seguir mirando un poco más de este mundo en la siguiente publicación, espero sea mañana, o más tarde, quizás la voz verse o o deje ver algo sobre juegos, así que si te ha gustado lo que se hace para ustedes aquí, no dudes en apoyar el trabajo con algo positivo, allí abajo te invito a: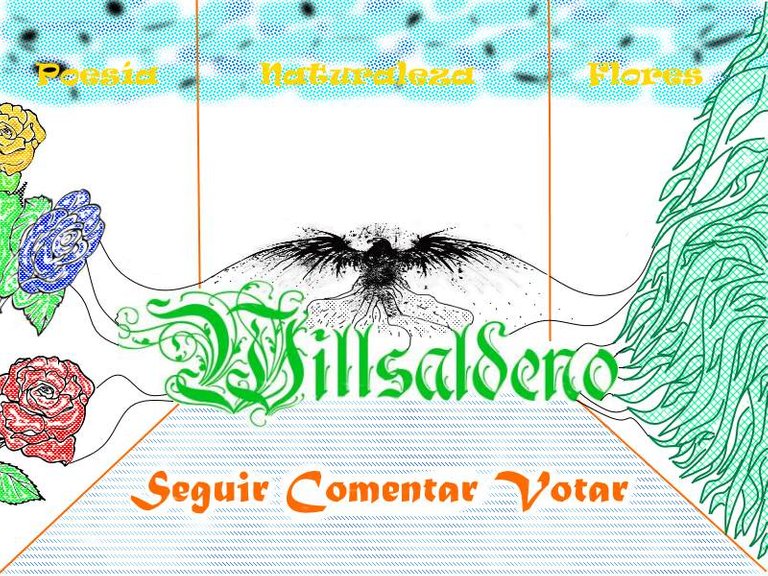 Nota-Note
Bilingüe: Que utiliza dos lenguas al mismo nivel o se hace en dos lenguas
Bilingual: That uses two languages ??at the same level or is done in two languages.

All images are screenshot of the game

Risingstargame and the currency of the token was made in collage style, with the program, Paint.net, to give an idea of ​​a possible currency that is surely made in a very more professional if they do it in the future.

Todas las imágenes son capture de pantalla del juego

Risingstargame y la monedo del token fue realizada a estilo collage, con el programa, Paint.net, para dar una idea de una posible moneda que de seguro la realizan con una manera mucho más profesional si en un futuro ellos la realizan.