Greetings, my dear Earthlings. I show you what I have found by investing 10 thousand STARBITS in a pack, the R50 Ali is the most important to highlight. The others are common I23 and I4, and not one of those difficult ones among the common ones, But today I noticed something when analyzing the cards, I will tell you later.

Saludos, mis estimados terrícolas. Les muestro lo que he encontrado al invertir 10 mil STARBITS en un pack, La R50 Ali es la más importante a destacar. Las otras son comunes I23 Y I4, y no una de esas difícil que hay entre las comunes, Pero hoy note algo al analizar las tarjetas, se los diré más adelante.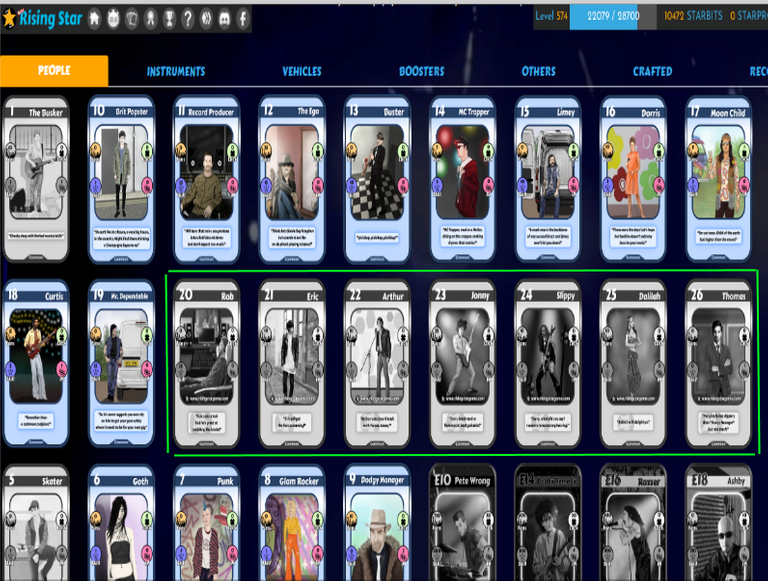 See the second image, highlight so that you notice the new commons that there are, of course I do not have one, but I am going to give it a while buying my usual packages and see if I get any and the other thing is to wait in case the price drops , to be common in my opinion, their price is somewhat high for now, as always when a card barely comes out, but then they lower their price (of course if it is not of a lower possibility like some common ones that I mentioned in other post) And this is where I will comment on what I said that I had noticed: it turns out that since many people cards have come out, now the cars come out less than before, so the amount available in the market is less and their prices have risen

Vean la segunda imagen, resalte para que noten las nuevas comunes que hay, por supuesto que no tengo ni una, pero voy a darle un rato comprando mis paquetes de costumbre y ver si me sale alguna y lo otro es esperar por si baja el precio, para ser comunes en mi opinión están algo alto su precio por ahora, como siempre que apenas sale una tarjeta, pero luego bajan su precio (claro si no es de más baja posibilidad como algunas comunes que mencione en otros post)Y es aquí donde comentaré lo que dije que había notado: resulta que como han salido muchas tarjetas de personas, ahora los autos salen menos que antes, así que es menor la cantidad disponible en el mercado y sus precios han subido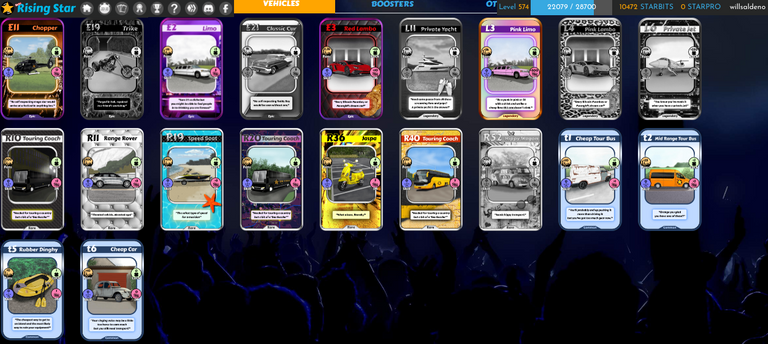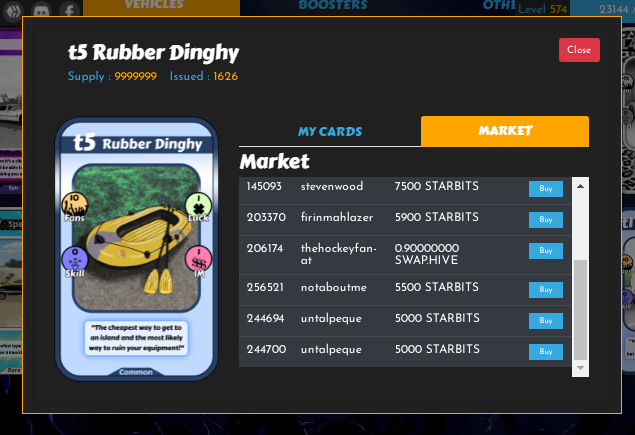 A clear example are these two common cards, there are very few to be a common card, this effect of having many cards that make up the total of the collection makes some cards like this common, very few are seen in the market, but it always comes out player who wants it to complete their collection and since the prices are not that high they buy them, so from time to time I win something there and our cards take on more value, a game that their cards have a good price attracts new players, because they feel that their investment or what they spend in the game has some support, that's why every time I can invest something in the card that I look at in the market at a low price according to my estimate, this also helps the cards have buyers, not that I'm totally crazy to buy cards that others dismiss, has a plan to invest something or give back to the game to add some movement to those types of cards and I have even managed to win some money, in a good amount nity of cases like these I say. Just think about it carefully and you will see that it makes sense, so that at least the people who put cards at a price below the estimate get what they suck quickly and contribute a little to maintaining prices.

Un claro ejemplo son éstas dos tarjetas comunes, hay muy pocas para ser una tarjeta común, este efecto de tener muchas tarjetas que componen el total de la colección hace que algunas tarjetas así sean comunes, se vean muy pocas en el mercado, pero siempre sale jugador que la quiere para completar su colección y como los precios no son tan altos las compran, así que de vez en cuando gano algo allí y nuestras tarjetas toman mayor valor, un juego que sus tarjetas tienen buen precio atrae nuevos jugadores, porque sienten que su inversión o lo que gastan en el juego tiene algo de respaldo, por eso cada vez que puedo invierto algo en la tarjeta que miro en el mercado a bajo precio según mi estimado, esto también ayuda a que las tarjetas tengan compradores, no es que este totalmente loco por comprar tarjetas que otros desestiman, tiene un plan de invertir algo o retribuir al juego para agregar algo de movimiento a ese tipo de tarjetas y hasta he logrado ganar algo de dinero, en una buena cantidad de casos como éstos que digo. Solo piénsenlo detenidamente y verán que tiene lógica, para que al menos la gente que ponen tarjetas a precio por debajo del estimado reciba lo que aspira rápido y contribuye un poco a mantener los precios.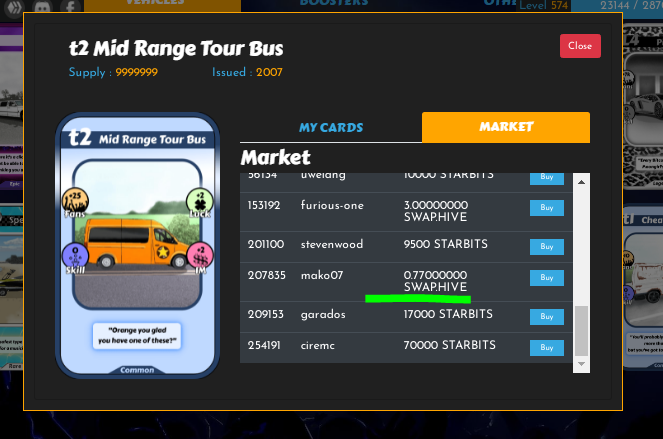 This is where the lyrics go for today, I invite you to continue looking a little more of this world in the next publication, I hope it will be tomorrow, or later, maybe the voice will be seen or will let you see something about games, so if you liked it What is being done for you here, do not hesitate to support the work with something positive, below I invite you to:

Hasta aquí llegan las letras por hoy, les invito a seguir mirando un poco más de este mundo en la siguiente publicación, espero sea mañana, o más tarde, quizás la voz verse o o deje ver algo sobre juegos, así que si te ha gustado lo que se hace para ustedes aquí, no dudes en apoyar el trabajo con algo positivo, allí abajo te invito a: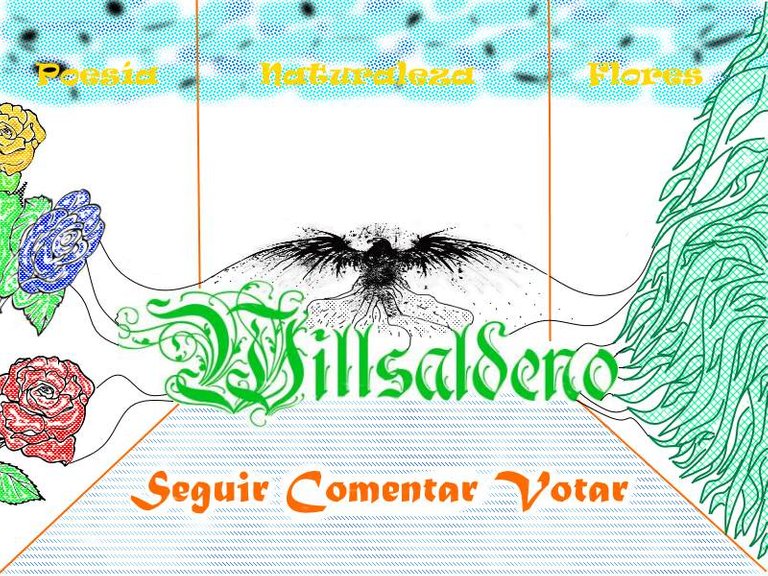 Nota-Note
Bilingüe: Que utiliza dos lenguas al mismo nivel o se hace en dos lenguas
Bilingual: That uses two languages ??at the same level or is done in two languages.

All images are screenshot of the game

Risingstargame and the currency of the token was made in collage style, with the program, Paint.net, to give an idea of ​​a possible currency that is surely made in a very more professional if they do it in the future.

Todas las imágenes son capture de pantalla del juego

Risingstargame y la monedo del token fue realizada a estilo collage, con el programa, Paint.net, para dar una idea de una posible moneda que de seguro la realizan con una manera mucho más profesional si en un futuro ellos la realizan.