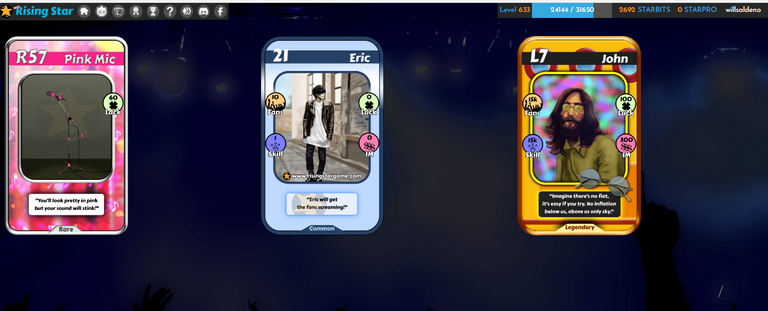 The best, of the best, this card. What a great emotion, something indescribable what I felt when I looked at that legendary card, the truth is I am a fan of John and it was the card I loved the most, in other games I have found several legendary cards and the truth does not make me happy as much as today. I expressed it in the Risingstar game chat and some did not understand it, like it was won a Grammy award, haha. Well, maybe it is a joy that I needed among so many things and I hope it is luck that moves away the bad streak a bit, yes I am something cabalistic, I believe in cabal, of players and in life and the truth is I have not had the best streak, This has raised my spirits so much that it is indescribable, but for me it is excellent. But Mr.
@foxon
, said in the game's discort chat:
better! He won the guy that wins the grammys: smile:
who wants just one golden egg when you can have the goose.
I think he's absolutely right, at least that's how I felt at the time. I thank you for being the one who seems to understand my joy in that moment.

La mejor, de las mejores, esta tarjeta. Que gran emoción, algo indescriptible lo que sentí cuando mire esa tarjeta legendaria, la verdad soy fanático de John y era la tarjeta que más quería, en otros juegos he encontrado varias tarjetas legendarias y la verdad no me alegre tanto como hoy. Lo exprese en el chat del juego Risingstar y algunos no lo comprendían, como que fuera ganado un Grammy award, jaja. Bueno, tal vez es una alegría que necesitaba entre tantas cosas y espero sea la suerte que aleje un poco la mala racha, sí soy algo cabalístico, creo en cábalas, de jugadores y en la vida y la verdad no he tenido la mejor racha, esto me ha subido el animo tanto que es indescriptible, pero para mi es excelente. Pero el señor
@foxon
, dijo en el chat de discort del juego:
better! He won the guy that wins the grammys :smile:
who wants just one golden egg when you can have the goose.
Creo que tiene toda la razón, al menos así lo sentí yo en ese momento. Le agradezco por ser el que parece entendió mi alegría en ese momento.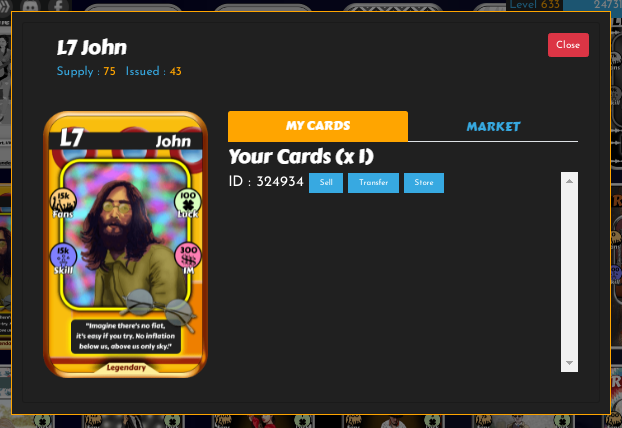 Even my heart beats with joy and the truth is, it is excellent to feel things like this for a game, that is what we fans do and and it brings me closer to understanding a little what some people feel about real artists who make music, and I am one of those who since I was a child. I have liked music, I have never been so fanatic as to idolize an artist, but if I have had favorites, and one of them is the artist that represents this card, his music, especially the one he made after meeting Yoko, It is magnificent and it is still a long time to leave to other scenarios in another dream. Now, how not to love Risingstargame even more? a great game about one of my favorite topics, music, and when you find what you want most in the game, your day, your luck changes, thank you Risingstar.

Aún mi corazón palpita de la alegría y la verdad es excelente sentir cosas así por un juego, eso hacemos los fanáticos y y me acerca a comprender un poco lo que algunas personas sienten por artistas reales que hacen música, y yo soy de los que desde niño me ha gustado la música, nunca he sido tan fanático como para idolatrar a un artista, pero si he tenido favoritos, y uno de ellos es el artista que representa esta tarjeta, su música, sobre todo la que hizo después de conocer a Yoko, es magnifica y aún mucho tiempo de partir a otros escenarios en otro sueño. Ahora ¿Cómo no amar aún mas a Risingstargame? un gran juego sobre un de mis temas favoritos, la música, y cuando encuentras lo que más deseas en el juego, tu día, tu suerte cambia, gracias, Risingstar.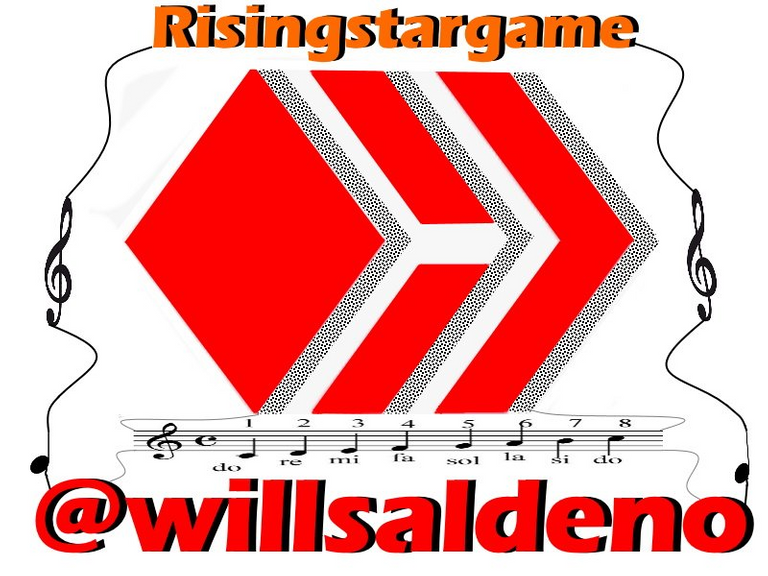 This is where the lyrics go for today, I invite you to continue looking a little more of this world in the next publication, I hope it will be tomorrow, or later, maybe the voice will be seen or will let you see something about games, so if you liked it What is being done for you here, do not hesitate to support the work with something positive, below I invite you to:

Hasta aquí llegan las letras por hoy, les invito a seguir mirando un poco más de este mundo en la siguiente publicación, espero sea mañana, o más tarde, quizás la voz verse o o deje ver algo sobre juegos, así que si te ha gustado lo que se hace para ustedes aquí, no dudes en apoyar el trabajo con algo positivo, allí abajo te invito a: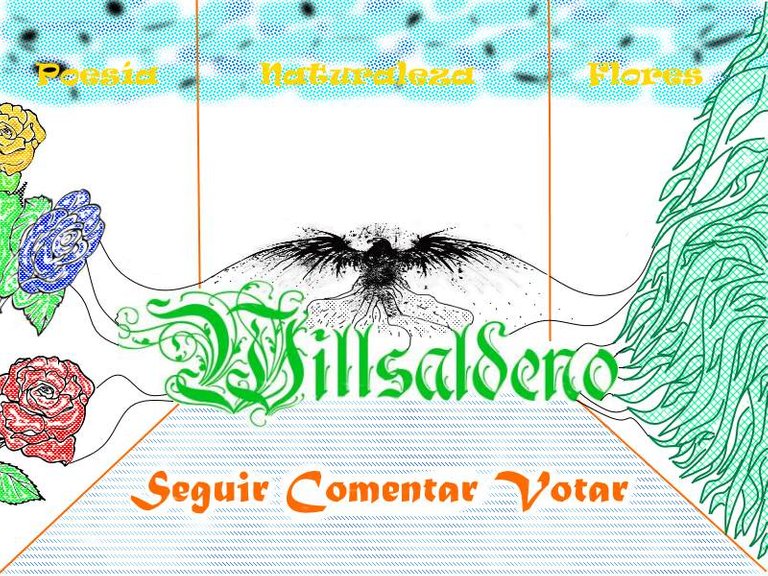 Nota-Note
Bilingüe: Que utiliza dos lenguas al mismo nivel o se hace en dos lenguas
Bilingual: That uses two languages ??at the same level or is done in two languages.

All images are screenshot of the game

Risingstargame and the currency of the token was made in collage style, with the program, Paint.net, to give an idea of ​​a possible currency that is surely made in a very more professional if they do it in the future.

Todas las imágenes son capture de pantalla del juego

Risingstargame y la monedo del token fue realizada a estilo collage, con el programa, Paint.net, para dar una idea de una posible moneda que de seguro la realizan con una manera mucho más profesional si en un futuro ellos la realizan.