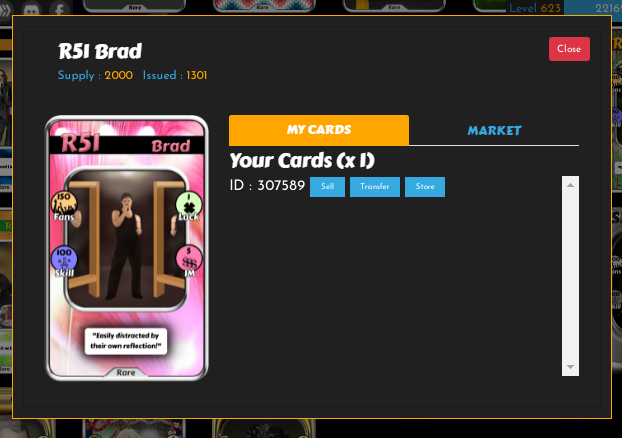 Saludos, mis estimados lectores. Con mucha suerte hoy, porque al invertir en este nuevo sobre, han llegado dos tarjetas que no tenía en mi colección, algo que me llena de gran alegría, y el motivo principal por el que compro paquetes, buscar completar mi colección. R51 Brad, es la mejor a nombrar, había tardado en llegar, pero aquí esta, para llenar ese espacio y 24 Slippy, una tarjeta común que ha salido hace poco tiempo, pero que se hab´+ia hecho esquiva hasta hoy, y así con un solo tiro, he logrado sumar dos nuevas tarjetas a la colección, espero seguir con esta gan suerte y mañana en mi próxima oportunidad cuando compré el paquete del día, me salga algo así de bueno o mejor, jaja.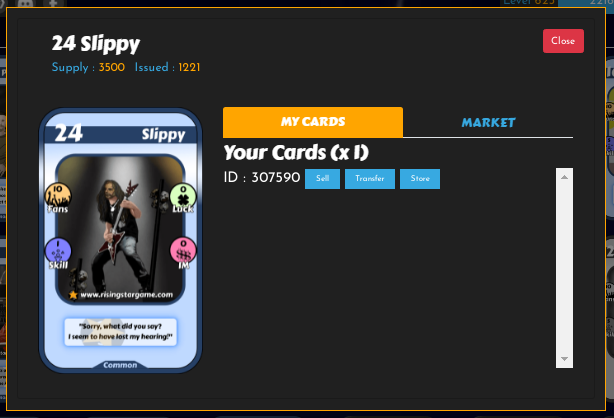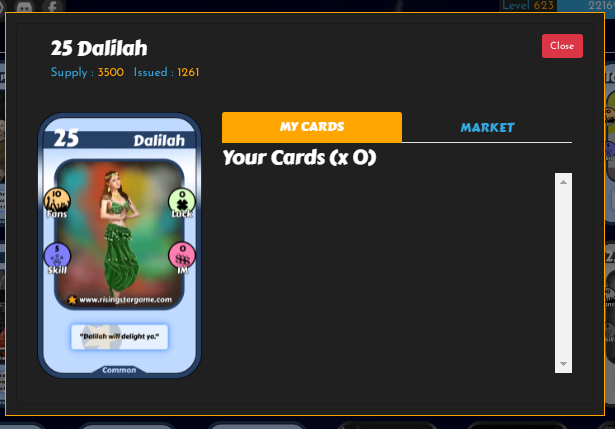 De éstas dos clases me faltan en las comunes, 25 Dalilah y en las raras, R48 Jessie. Esas son las que quiero que vengan en mis próximas oportunidades, aunque la verdad quisiera un cantante legendario, porque hasta el momento no tengo ni uno solo. Por otro lado, me han desplazado en el rank y me han bajado al puesto 27, algo que no es tan agradable, pero de seguro el otro jugador a encontrado alguna legendaria que lo ha subido de inmediato, voy a tratar de recuperar mese puesto perdido, pero más que todo se trata de suerte, aunque esto hace que no compré en el mercado tarjetas comunes, como lo venía haciendo y me dedique más a comprar paquetes a ver si con suerte, llega una que me catapulte algunos puestos arriba.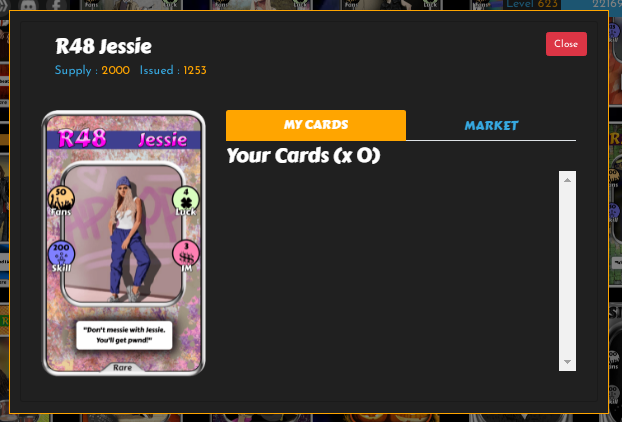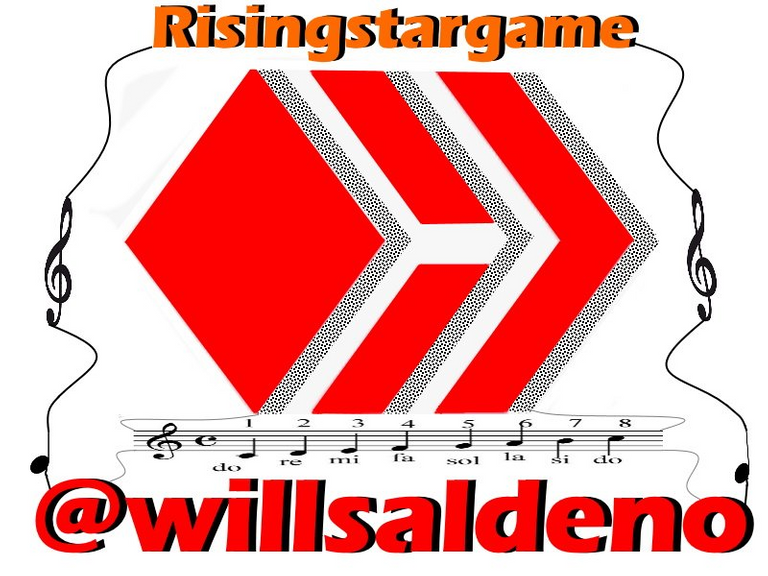 This is where the lyrics go for today, I invite you to continue looking a little more of this world in the next publication, I hope it will be tomorrow, or later, maybe the voice will be seen or will let you see something about games, so if you liked it What is being done for you here, do not hesitate to support the work with something positive, below I invite you to:

Hasta aquí llegan las letras por hoy, les invito a seguir mirando un poco más de este mundo en la siguiente publicación, espero sea mañana, o más tarde, quizás la voz verse o o deje ver algo sobre juegos, así que si te ha gustado lo que se hace para ustedes aquí, no dudes en apoyar el trabajo con algo positivo, allí abajo te invito a: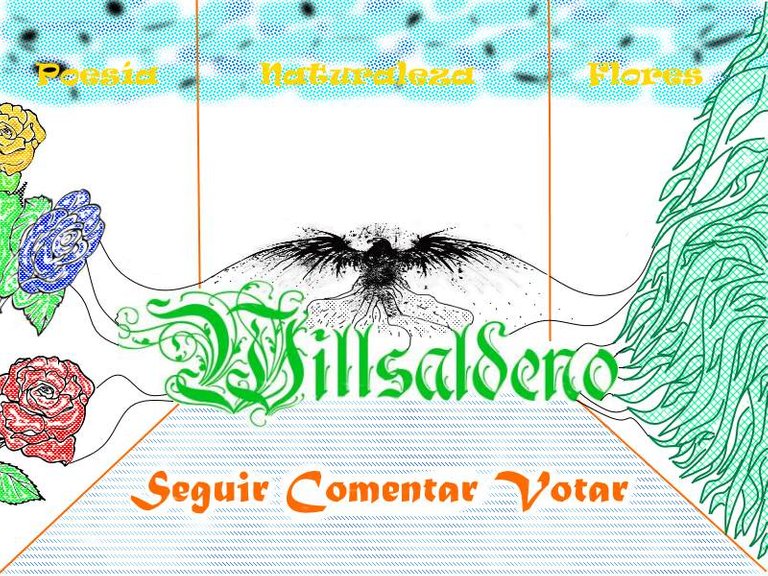 Nota-Note
Bilingüe: Que utiliza dos lenguas al mismo nivel o se hace en dos lenguas
Bilingual: That uses two languages ??at the same level or is done in two languages.

All images are screenshot of the game

Risingstargame and the currency of the token was made in collage style, with the program, Paint.net, to give an idea of ​​a possible currency that is surely made in a very more professional if they do it in the future.

Todas las imágenes son capture de pantalla del juego

Risingstargame y la monedo del token fue realizada a estilo collage, con el programa, Paint.net, para dar una idea de una posible moneda que de seguro la realizan con una manera mucho más profesional si en un futuro ellos la realizan.