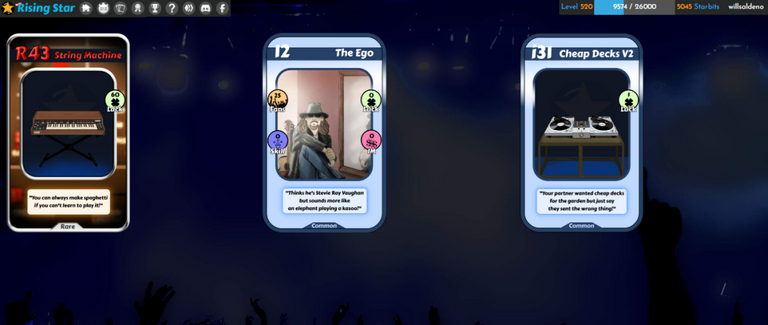 Saludos, mis estimados terrícolas. Sí, RisingstarGame es el mejor hoy por hoy de este ecosistema, ha desplazado a juegos como dCity y hasta el mismo Splinterlands (el juego consagrado del ecosistema) parece mentira, pero en cuanto a ROI, ha pasado a ser el mejor si lo sabes jugar, por ejemplo yo juego en fases, un tiempo sacando ganancias y otro invirtiendo, aunque la verdad últimamente es el juego que me ha salvado (económicamente hablando) Y no solo a mi a mi familia y a mi proyecto y ahora soplan mejores vientos porque si notan el grafico, pueden ver como mejora su precio, aunque se debe tomar en cuenta que los jugadores o mercado, toman en el valor del token en $, como estimado, lo que la verdad no permite recibir ese gran beneficio del excelente precio de la moneda principal Hive que es donde corre el juego, pero bueno, podemos ver el incremento en el precio STARBITS y eso es magnifico.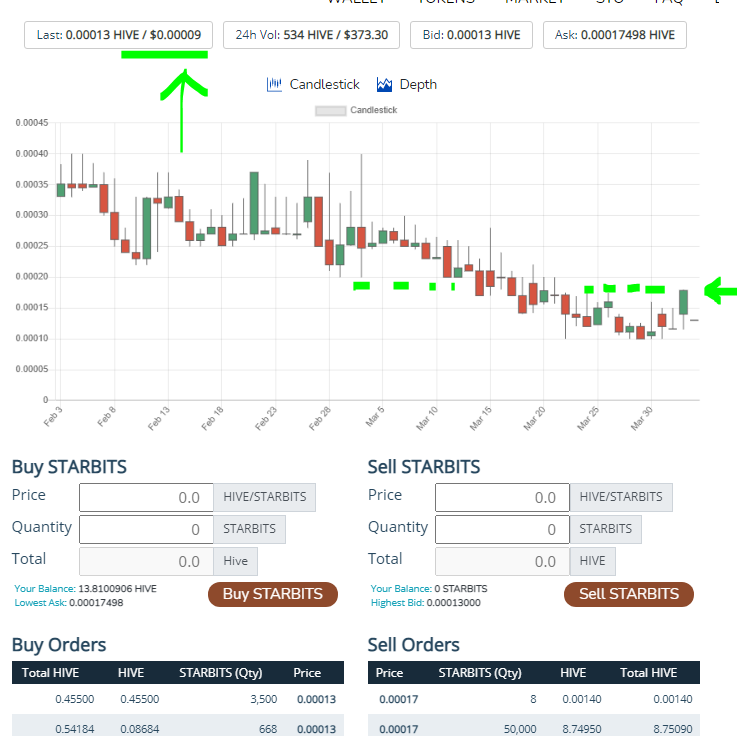 Sourse


Cada cierto tiempo compro un pack, a ver si cambia mi suerte (que ha sido pésima con respecto a esto) la verdad no he sacado nada bueno en los paquetes que he comprado, motivo por el que no compro una mayor cantidad, y lo que me hace preferir comprar tarjetas directo al mercado, uno de mis secretos en este juego, ya que compré muchas tarjetas a precios bajos en su momento las cuales han incrementado su valor mucho. Aunque no tengo un estimado del total del valor de todas esas tarjetas que poseo en el juego, voy a revisar eso, para sacar un estimado, del total del valor de mi cuenta.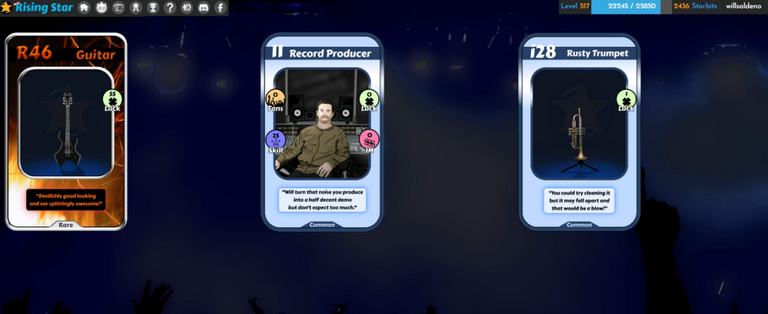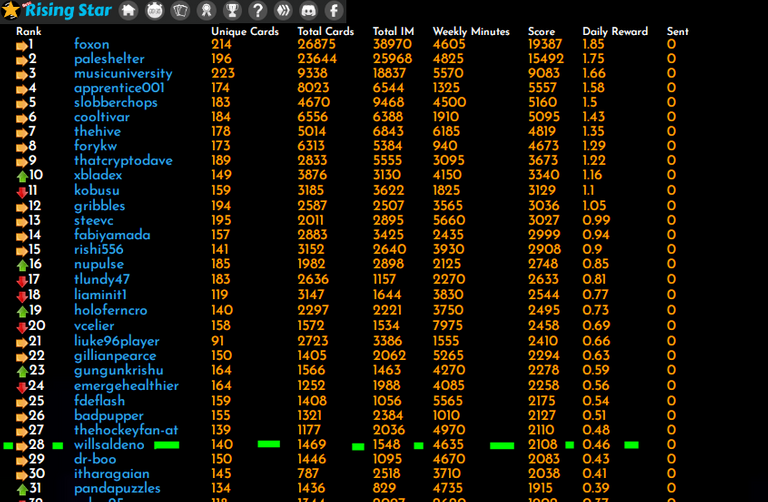 Vean que me mantengo allí, entre los primeros jugadores, aunque he caído un poco, espero en unos días entrar en la etapa de inversión e invertir todo lo que genere para tratar de subir, aunque he caído porque han salido muchas tarjetas nuevas y no las tengo, al llegar a el momento de invertir (cuando bajen un poco esas tarjetas) compraré algunas de las que me faltan y se que recuperaré algunos puestos, aunque como ya saben los que me leen, yo no puedo darme el lujo que otros jugadores, que juegan solo por divertirse y pueden invertir mucho más, yo vivo de esto y mi familia depende de mi, así que trato de mantener un equilibrio, creo que lo hago bien, porque como ven estoy allí, en la pelea, sin tener los recursos que otros jugadores, así que lo considero un buen éxito. El juego es bueno la verdad, se ha mantenido un equilibrio entre lo que ganamos los jugadores y la demanda del mercado, aunque algunas veces baja el precio del STARBITS, siempre alguien aprovecha eso y compra, y pasa esto, crece la demanda y sube el precio, ha sido una constante que permite decir que es el juego numero uno hoy día.

Nota-Note
Bilingüe: Que utiliza dos lenguas al mismo nivel o se hace en dos lenguas
Bilingual: That uses two languages ??at the same level or is done in two languages.
Debo mencionar que no inviertan más de lo que estén dispuestos a perder, eso dicen en todos lados para librarse de algún posible problema legal por aconsejar invertir, jaja, pero creo que esta de más, cada quien es dueño de sus actos y sabrá que hacer y que no, sean libres de escoger.
I should mention that they do not invest more than they are willing to lose, that is what they say everywhere to get rid of any possible legal problem for advising to invest, haha, but I think it is too much, everyone is the owner of their actions and will know what to do and that no, be free to choose.

The images were taken from the game

Las imágenes fueron tomadas del juego
Risingstargame