Greetings my dear Earthlings. Today I invested 10 thousand STARBITS in an envelope and I have done well, I found an R40 card, which I did not have in my collection, so I am happy and I consider it a good bet. On the other hand you can see below that I continue to invest in more things, especially cards that benefit me and increase the numbers in the lessons to counteract the EGO punishment that comes in when you do missions. There I invested about 72 thousand STARBITS, as you can see in the screenshot that I show below.

Saludos mis estimados terrícolas. Hoy invertí 10mil STARBITS en un sobre y he salido bien, encontré una tarjeta R40, que no tenía en mi colección, así que estoy feliz y lo considero una buena apuesta. Por otro lado pueden ver abajo que sigo invirtiendo en más cosas, sobre todo tarjetas que me beneficien he incrementen los números en las lecciones para contrarrestar el EGO castigo que entra cuando realizas misiones. Allí invertí unos 72 mil STARBITS, como pueden ver en la captura de pantalla que muestro más abajo.



That was the R40 card that I got, the Turing Coah that I was missing, as it is the first one, you can see the ID number, the truth is that this design of the bus is beautiful, I like it a lot and the yellow color attracts a lot of attention.Who won't you want to have it?

Esa fue la tarjeta R40 que me ha salido, el Turing Coah que me faltaba, como es la primero pueden ver el número de ID, la verdad esta bonito ese diseño del bus, me gusta mucho y el color amarillo llama mucho la atención ¿Quién no va a querer tenerlo?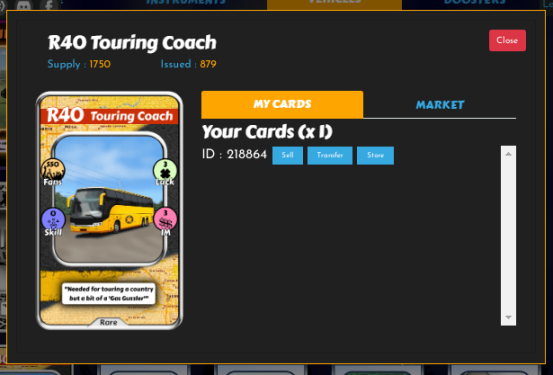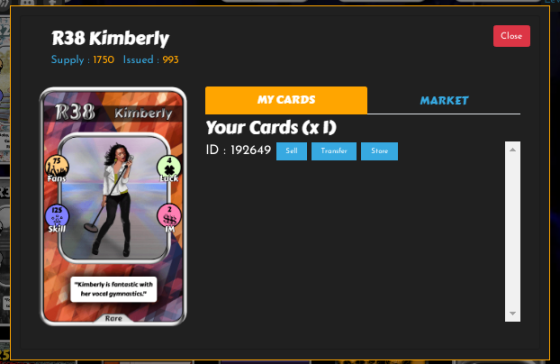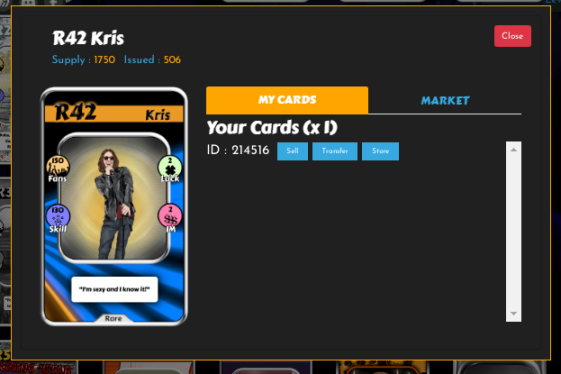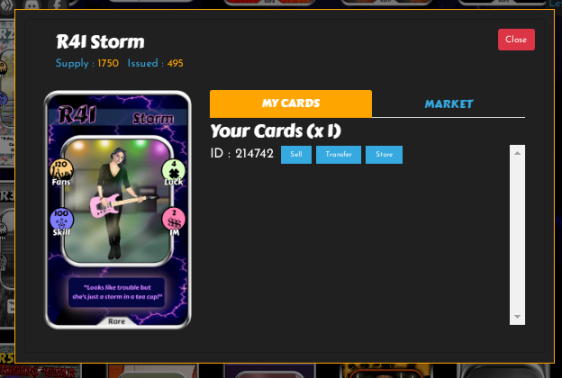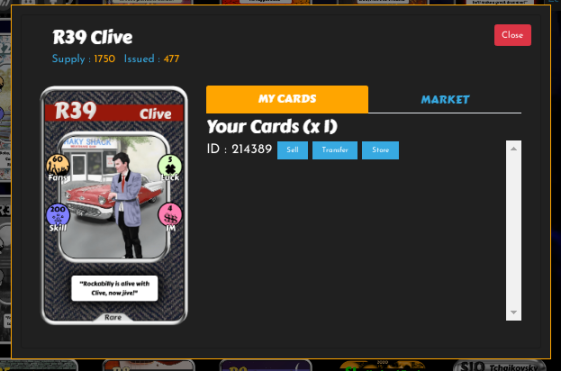 These are some other cards that I have bought to add to my collection this week, I have invested in them because I did not have them and I want to stay in the rank, most of them cost me 10,000 Starbits, with difference from one that was more expensive, but the really do not take note at that time. You can see the first 4 that were peoples, but in the images below, I show that I also did the same with some instruments and see that when I notice that the space is clear, I will review prices and buy directly from the market, I prefer that than to be playing luckily, the truth is, I'm not very lucky when buying envelopes, so I prefer to buy what I need directly.

Éstas son algunas otras tarjetas que he comprado para agregar a mi colección esta semana, he invertido en ellas porque no las tenía y quiero mantenerme en el rank, la mayoría me costaron 10 mil Starbits, con diferencia de una que fue más costosa, pero la verdad no tome nota en ese momento. Pueden ver las 4 primeras que fueron peoples, pero en las imágenes de abajo, muestro que también hice lo mismo con algunos instrumentos y vean que al notar que esta clara el espacio voy a revisar precios y compro directo al mercado, prefiero eso que estar jugando a la suerte, la verdad no tengo mucha suerte al comprar sobres, por lo que prefiero comprar directo lo que necesito.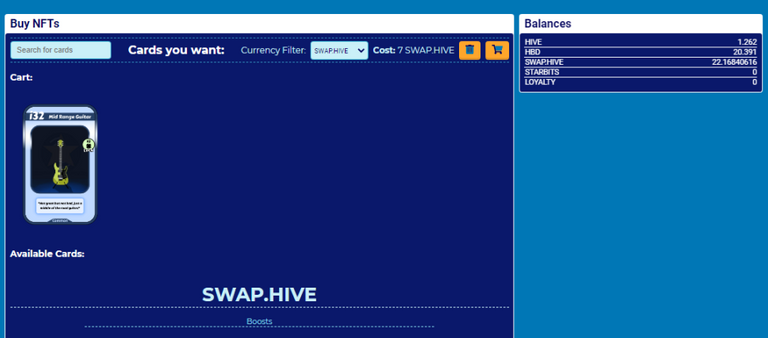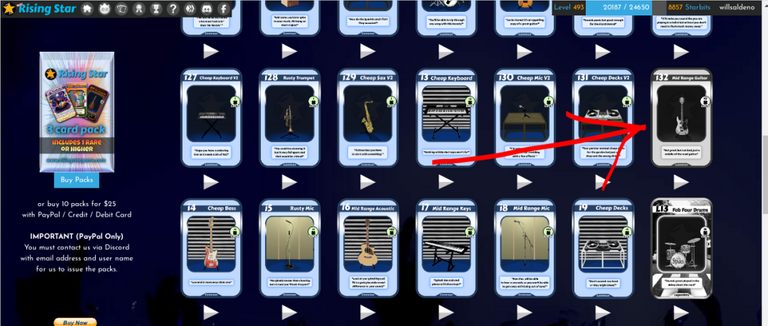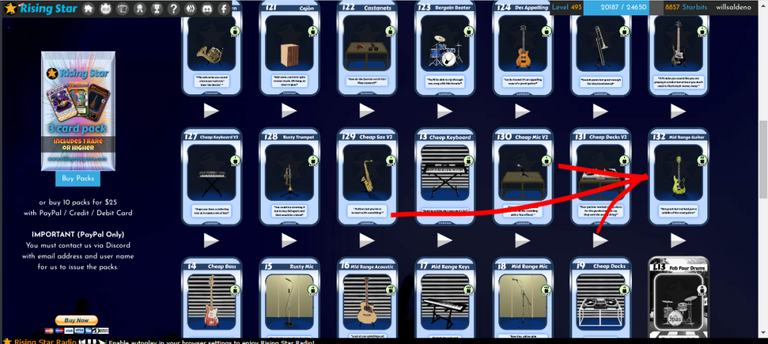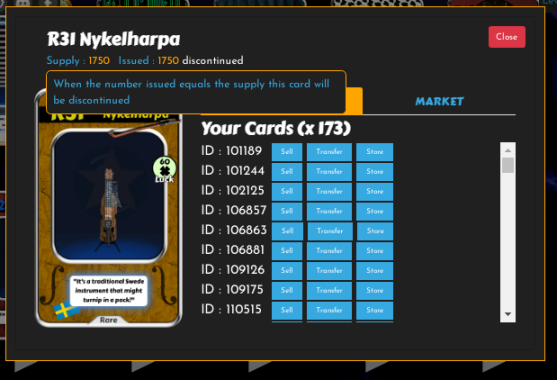 This time I bought 13 R31, to increase the amount I have from 160 to 173 and thus increase the profit in my mission of orchestra lessons, from between 608 to 1217 Skill, that as I mentioned before, to counteract the EGO punishment they give In the missions every time you do one, the only way is to invest, but it can also help you to produce more profit if you increase your Skill a lot and add fans with some cards, which I have not done, but that the previous month I dedicated myself to invest in it, so this month I broke the question to invest in the benefit that I mention the lessons give in my case of orchestra, although there are some better ones: drum and guitar, but I kept that one.

Esta vez compré 13 R31, para hacer crecer la cantidad que tengo de 160 a 173 y así subir el beneficio en mi misión de lecciones de orquesta, de entre 608 a 1217 Skill, eso como he mencionado antes, para contrarrestar el EGO castigo que dan en las misiones cada vez que realizas una, la única forma es invertir, pero también te puede ayudar a producir más ganancia si incrementas mucho tu Skill y agregas fans con algunas tarjetas, cosa que no he hecho, pero que el mes anterior me dedique a invertir en ello, así que este mes roto la cuestión para invertir en el beneficio que menciono dan las lecciones en mi caso de orquesta, aunque existen algunas mejores: tambor y guitarra, pero yo me quede con esa.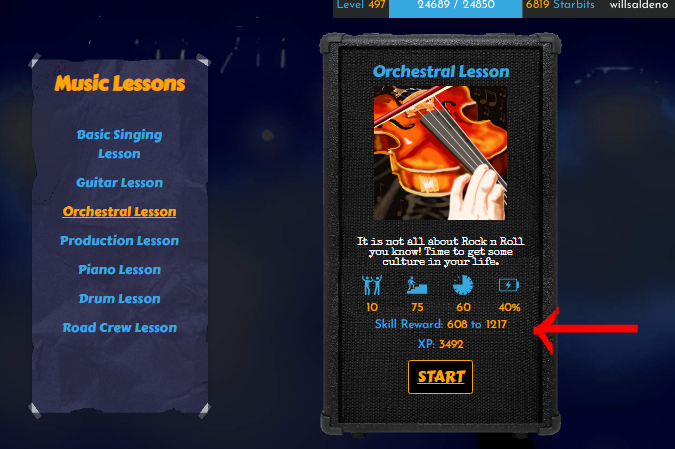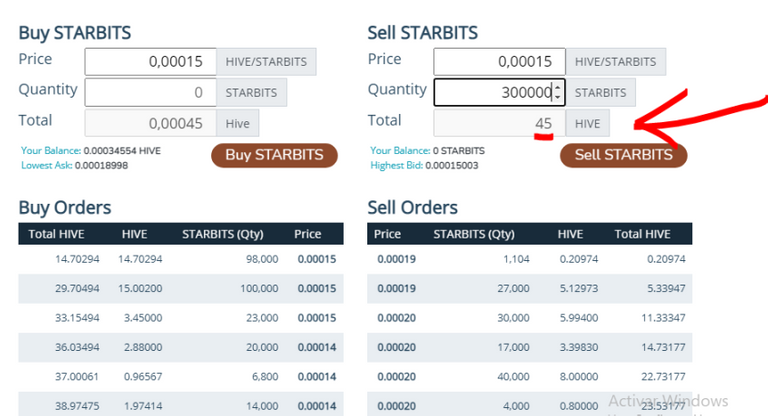 Sourse
I calculate that I generate an average of 300 thousand STARBITS weekly (if I work all week all day) it can vary depending on the time that is dedicated to the game (we work as a team (my wife, my son and I) so the computer is all day on, and we rotate, when I am working I do the missions, when I go to the field my wife and my son stay with me in special cases that are not my wife and I, it is the way we can do a good amount of missions, as you should know here, they do not accept bots, or multi-accounts, which has benefited the game because it reduces that those bots that can work day and night farm the tokens. I don't think a bot is necessary, if you invest where you should and in a way smart, Risingstar is a great game that we like because it's about music, and also

Calculo que genero un promedio de 300 mil STARBITS semanal (si trabajo toda la semana todo el día) puede varar dependiendo el tiempo que se le dedique al juego (nosotros trabajamos en equipo (mi esposa, mi hijo y yo) así que la computadora esta todo el día prendida, y nos rotamos, cuando yo estoy trabajando hago las misiones, cuando voy al campo queda mi esposa y mi hijo colabora en casos especiales que no estemos mi esposa y yo, es la forma con la que podemos hacer una buena cantidad de misiones, como deben saber aquí no aceptan bot, ni multicuentas, cosa que ha beneficiado al juego porque reduce que esos bots que pueden trabajar de día y noche farm los token. No creo necesario bot, si ustedes invierten donde deben y de una manera inteligente, Risingstar es un gran juego que a nosotros nos gusta porque trata de música, y además.

If you want to start playing or verify any information presented here, there you have my reference for the game, and do not hesitate to contact me if you need any help, I am at your service to help in what is in my hands. Although for legal purposes I must mention that you should only invest what you are willing to lose, that is what all games do, but as I show here, this game is going well for me, if you act intelligently and investigate well, I think it would be the The same for other players, it gives me something that I consider a great ROi, so I will continue working to grow in Risingstar.

Si quieres comenzar a jugar o verificar cualquier dato aquí expuesto, allí tienes mi referencia para el juego, y no dudes en contactarme si necesitas algún tipo de ayuda, estoy a tu orden para ayudar en lo que este en mis manos. Aunque para efectos legales debo mencionar que solo debes invertir lo que estés dispuesto a perder,, eso hacen todos los juegos, pero a como muestro aquí a mi me va bien con este juego, si actúas con inteligencia e investigas bien, creo que sería lo mismo para otros jugadores, a mi me da algo que considero un gran ROi, por lo que seguiré trabajando en crecer en Risingstar.

This is where the lyrics go for today, I invite you to continue looking a little more of this world in the next publication, I hope it will be tomorrow, or later, maybe the voice will be seen or will let you see something about games, so if you liked it What is being done for you here, do not hesitate to support the work with something positive, below I invite you to:

Hasta aquí llegan las letras por hoy, les invito a seguir mirando un poco más de este mundo en la siguiente publicación, espero sea mañana, o más tarde, quizás la voz verse o o deje ver algo sobre juegos, así que si te ha gustado lo que se hace para ustedes aquí, no dudes en apoyar el trabajo con algo positivo, allí abajo te invito a: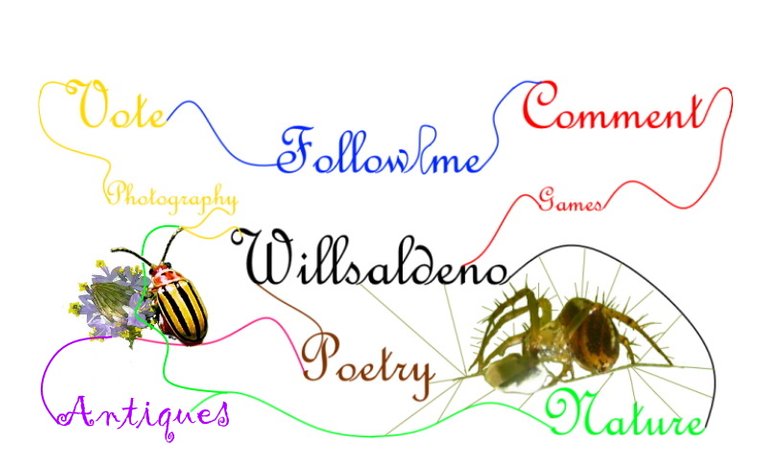 Nota-Note
Bilingüe: Que utiliza dos lenguas al mismo nivel o se hace en dos lenguas
Bilingual: That uses two languages ??at the same level or is done in two languages.
The graphics are true copies in a screenshot taken from each site (you can go to each site and verify, leave the links there) The other images for dividers and backgrounds of the game are screenshots, with alterations to adapt for my publication , is a collage made with the Paint.net v4.2 program. 14, the separator is also a collage, especially to use in publications that deal with Leofinance, it is how I look through my mind, how an original separator should look for this site, the collage is a type of art that is made with cuts, pieces, pieces, different styles and strokes that lead to having something original from the perspective of a person as an artist, leaving the id its original touch. We thank the creators of the images taken, they recognize the copyright of their piece, but I make the collage, as support material for the publication. Some images are screenshots of the different sites, which are taken as support material and promote the ecosystem, to try to achieve growth for all, the copyright is also recognized in them. Excuse the redundancy, but note that if a collage is made, this protocol must be followed to avoid future inconveniences.

Los gráficos son copias fieles en un capture de pantalla tomado de cada sitio (puedes dirigirte a cada sitio y verificar, allí deje los link) Las otras imágenes para separadores y fondos del juego son captures de pantalla, con alteraciones para a adecuar para mi publicación, es un collage realizado con el programa Paint.net v4.2. 14, el separador es también un collage, especialmente para usar en publicaciones que traten sobre Leofinance, es como yo miro a través de mi mente, como debe quedar un separador original para este sitio, el collage es un tipo de arte que se realizan con recortes, trozos, pedazos, estilos diferentes y trazos que lleve a tener algo original desde la perspectiva de una persona como artista, dejando el ello su toque original. Damos las gracias a los creadores de las imágenes tomadas, se le reconoce el derecho de autor, de su trozo, pero realizo el collage, como material de apoyo para la publicación. Algunas imágenes son capturas de pantallas de los diferentes sitios las cueles se toman como material de apoyo y promover el ecosistema , para tratar de lograr un crecimiento para todos, igual se les reconoce a todos ellos el derecho de autor en las mismas. Disculpen la redundancia, pero note que si se realiza un collage, se debe cumplir con este protocolo para evitar inconvenientes a futuro.