I have noticed that my gameplay of Gran Turismo games tends to get more views than any of my others. I think this is due to the difficulty of getting the game to work for many on PC, so the videos are higher in demand. Recently someone asked me for my settings, version and other helpful info to get it working. For many this game crashes constantly and can suffer from low frame rate. But I have been tuning my settings for awhile now and I think what I have for my custom configuration should be shared with others.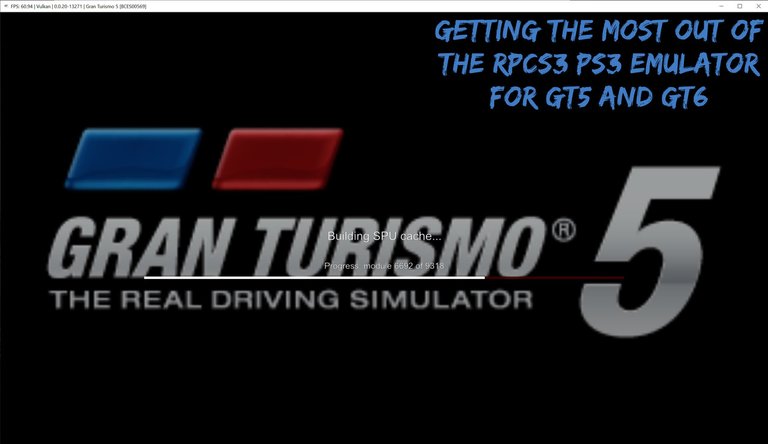 In this post I will go over my settings, version and updates needed to have successful gameplay. Though without a powerful enough rig you will still suffer from low framerate. Keep in mind what emulation is doing, its translating on the fly and its quite computationally intensive. See below for what kind of hardware my rig has, before I upgraded my video card and CPU I was getting about a 1/3rd of the framerate. So having powerful hardware is highly recommended for this game and most of the PS3 games.
My Hardware:
| Rig specs: | Main gaming setup |
| --- | --- |
| Processor | Intel core i9 |
| Memory | Corsair DDR4 32GB |
| Video Cards | Geforce RTX 3090 |
| Power Supply | Corsair 1000W |
My RPCS3 version:
I am using an older version, 0.0.17-12522
https://github.com/RPCS3/rpcs3-binaries-win/releases/download/build-be9be6e5c986fe7253adb16c402b00b4679bb3dd/rpcs3-v0.0.17-12522-be9be6e5_win64.7z
Downloading updates for the games: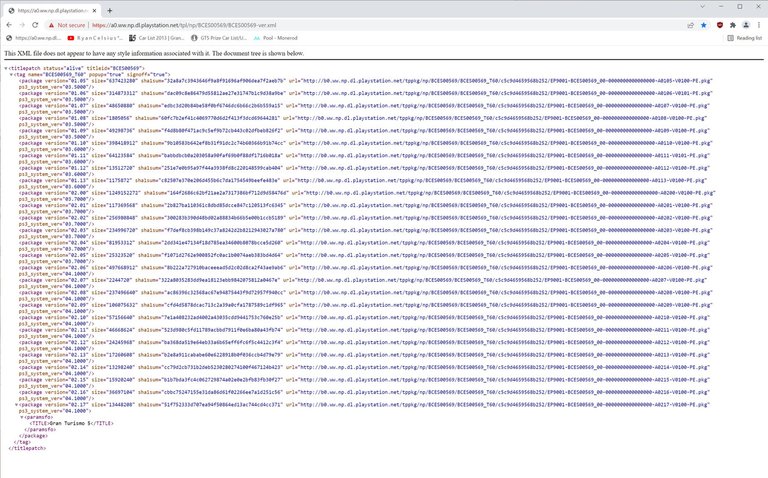 Updating your game is important, though you do not want to just update it to the newest version as the emulator may not run it well. Its best to check with the emulation community on which version you want update to.
https://a0.ww.np.dl.playstation.net/tpl/np/BCUS98114/BCUS98114-ver.xml
To update go to the link above and change your game ID to the one you want updates for.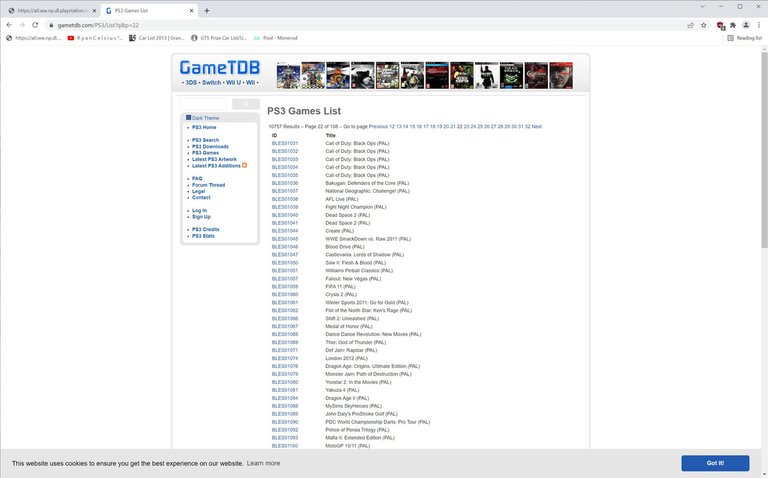 You can find the game ID by using this website.
https://www.gametdb.com/PS3/List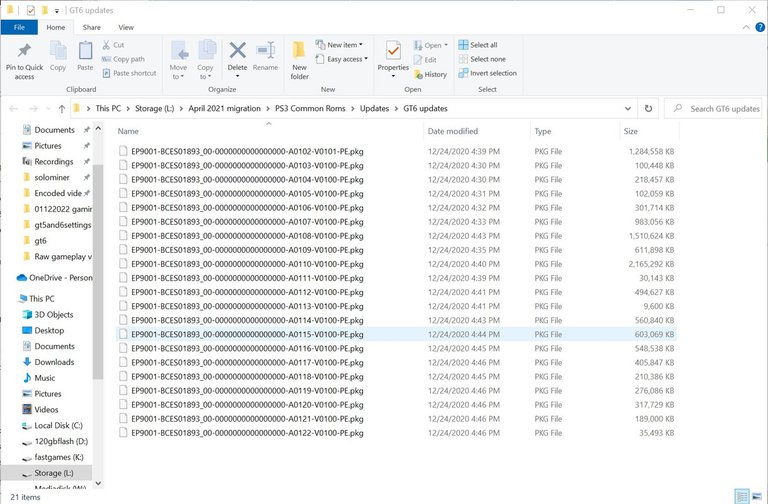 Here is my folder of updates, its many gigabytes to keep that in mind you may have to download alot to get to the needed version. Each update must be installed in series, starting with oldest and moving up to the desired update.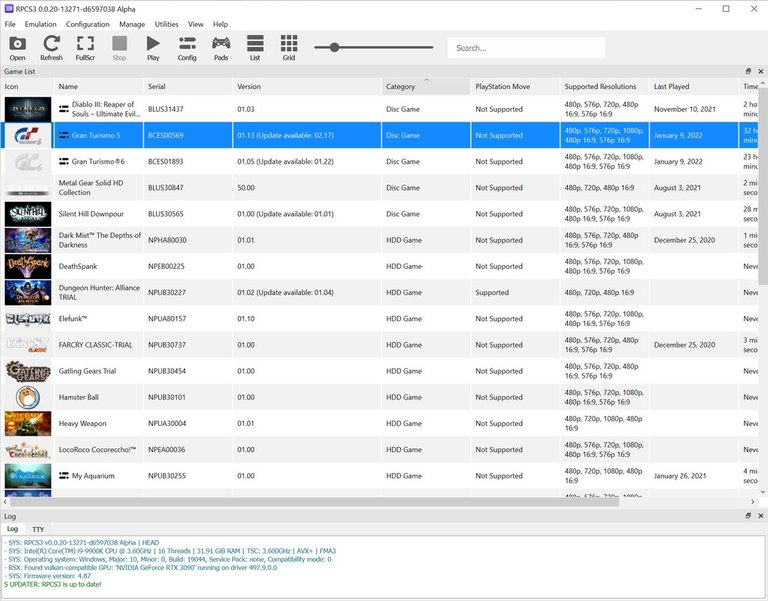 Above is my updates for GT5 and GT6. As you can see there are more updates but I decided to leave it there as it runs pretty smooth right now.
Errors are common and usually are fine: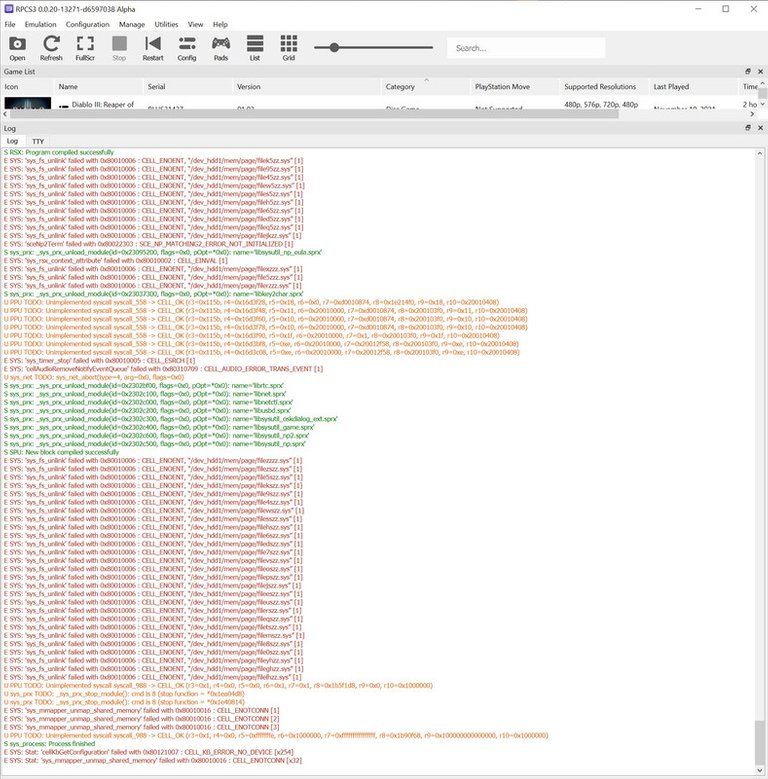 Seeing errors is common, not something to worry about. Since this is emulation sometimes things break, but its not always a system halting situation. But I do get complete halts sometimes, even in GT5 and GT6. Usually takes an hour or two of gameplay before it crashes though, so I find saving often is the best way to mitigate that.
Gran turismo 5 custom settings for emulation: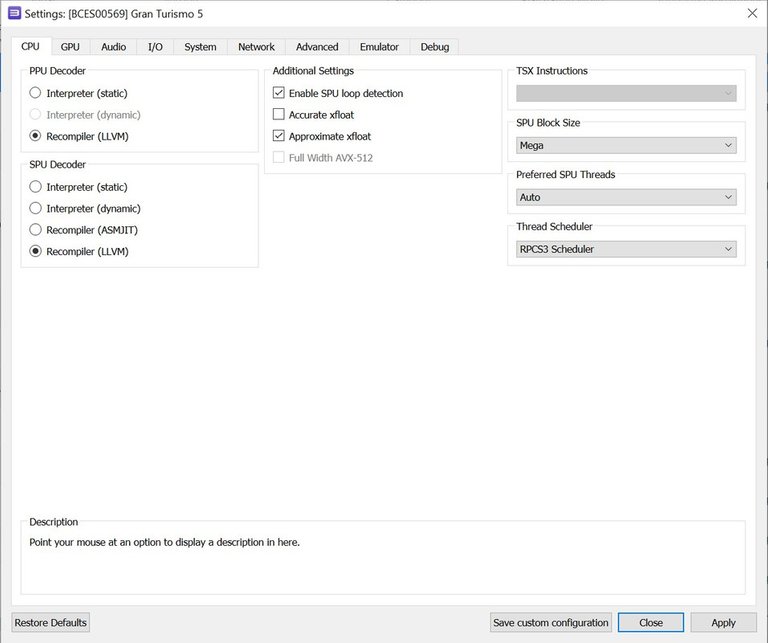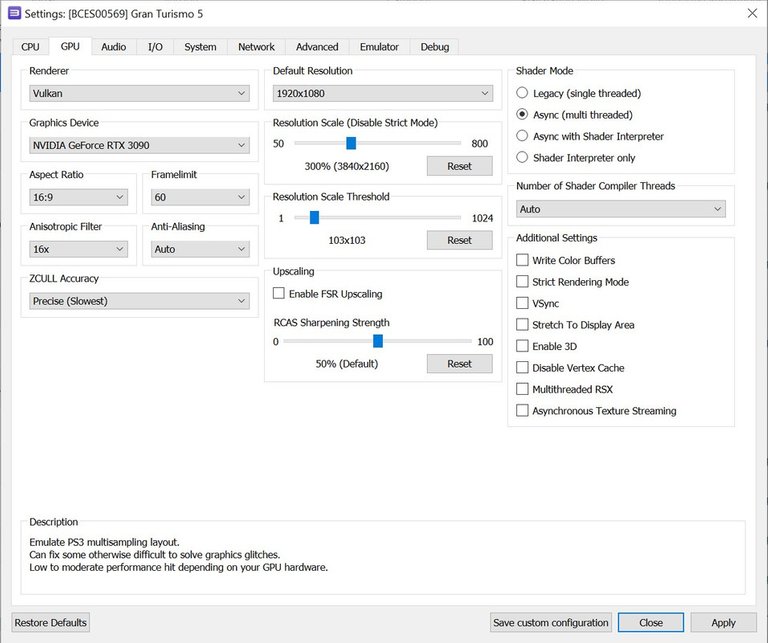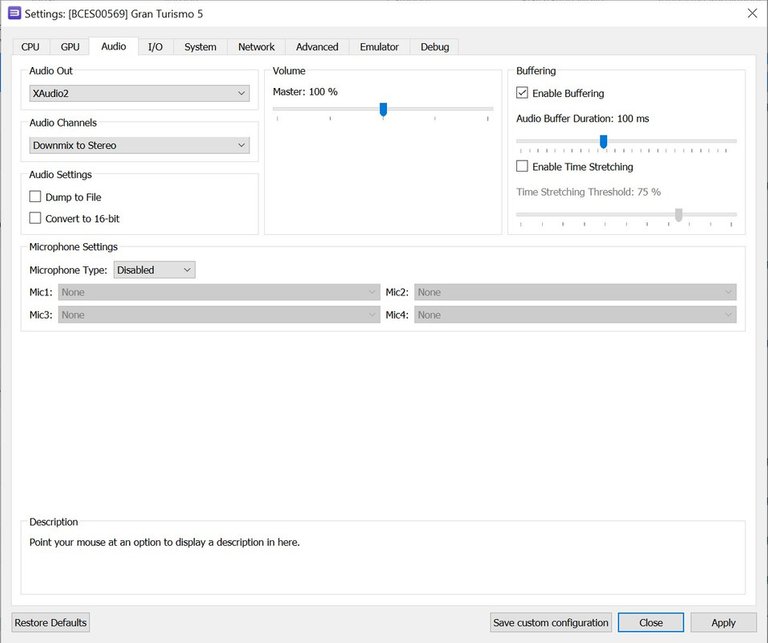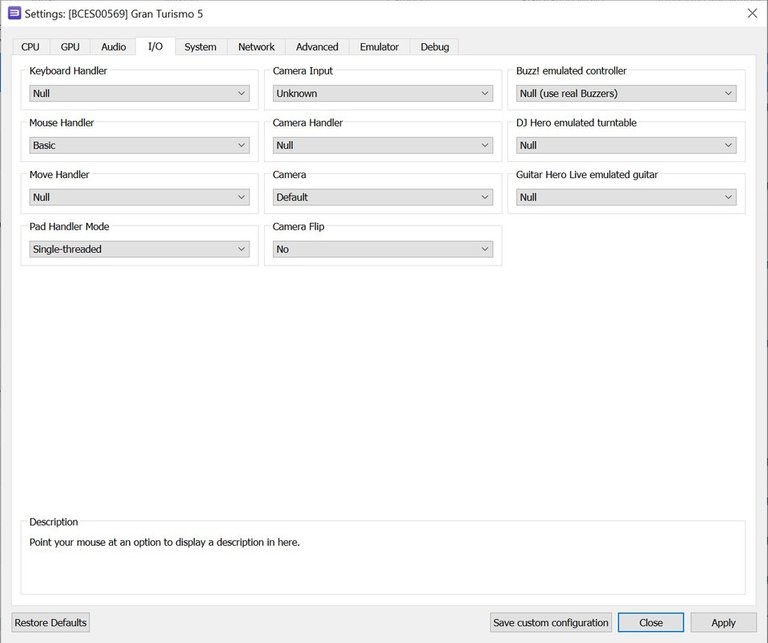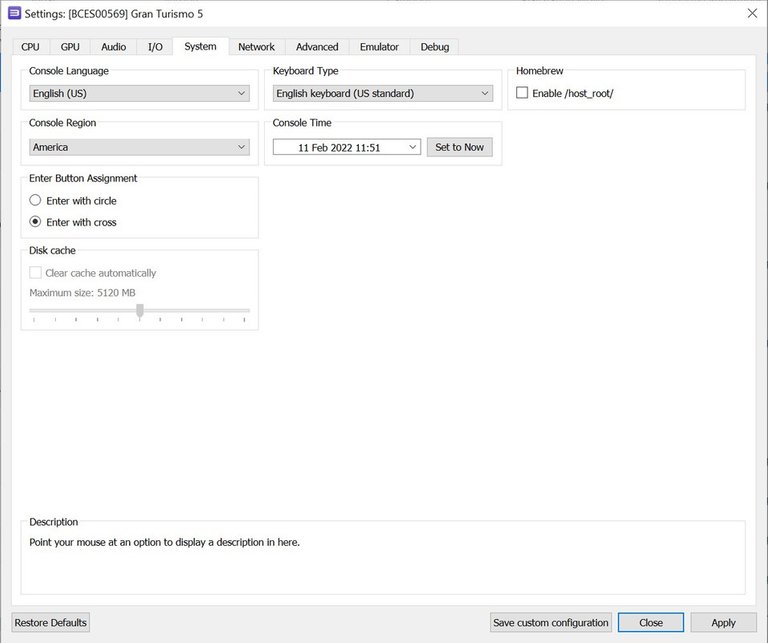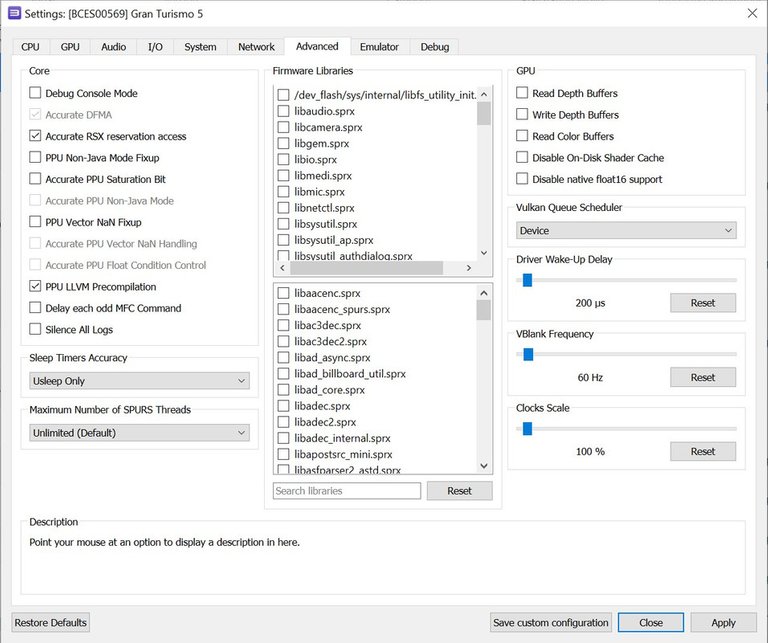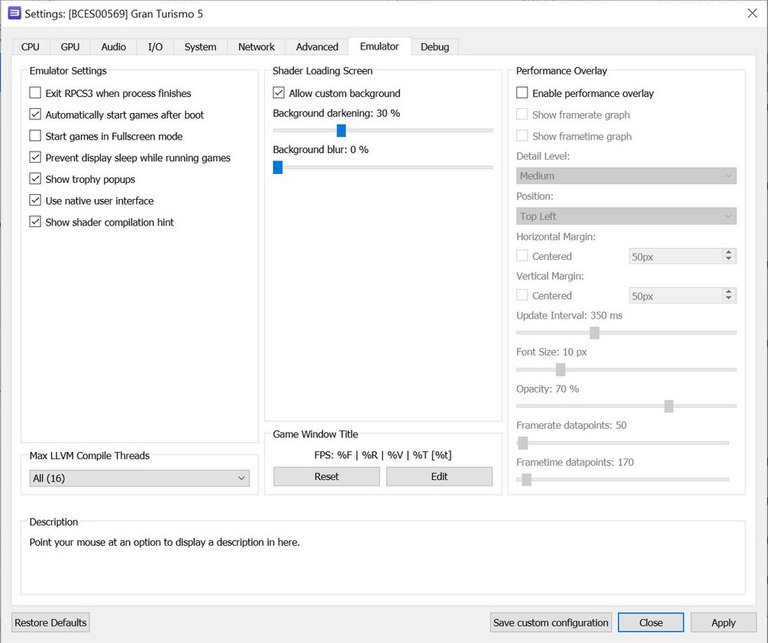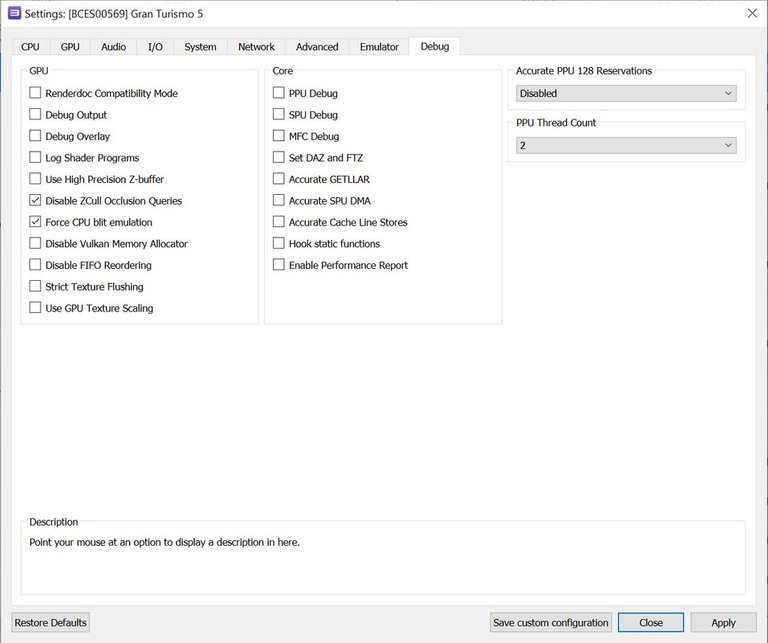 Gran turismo 6 custom settings for emulation: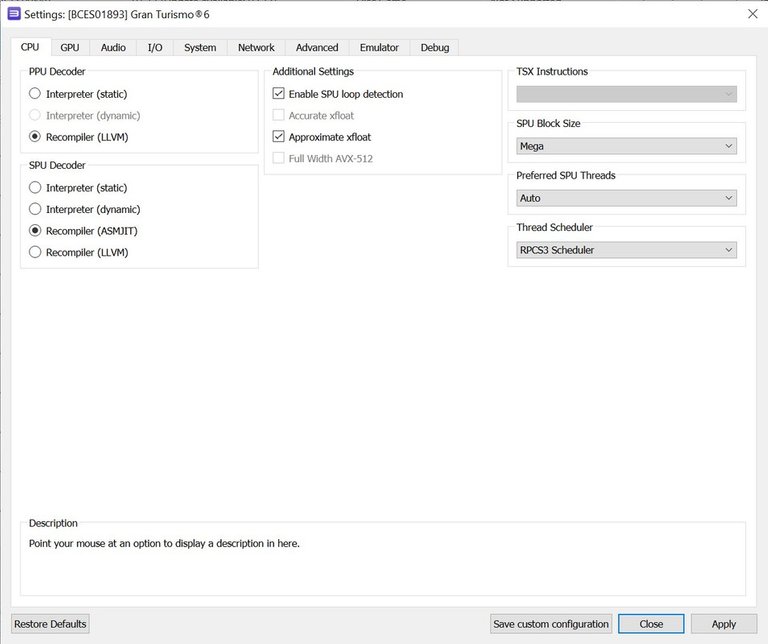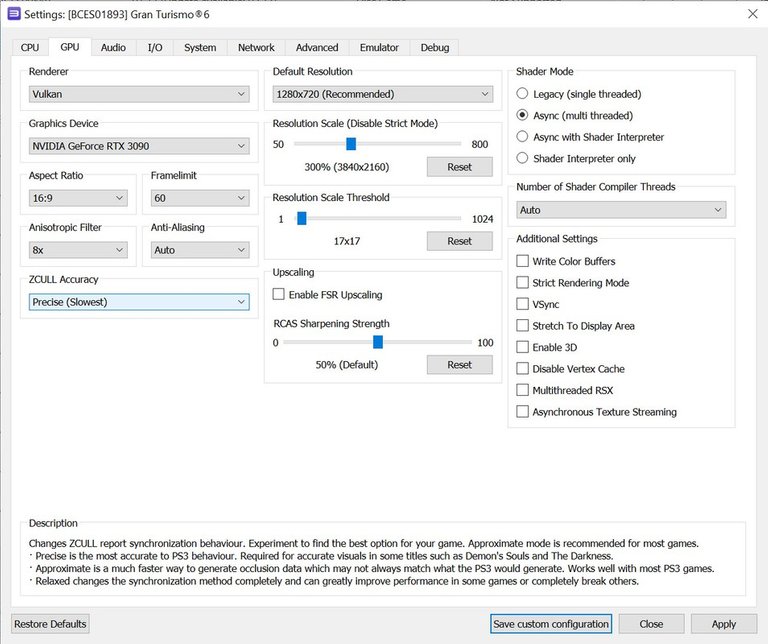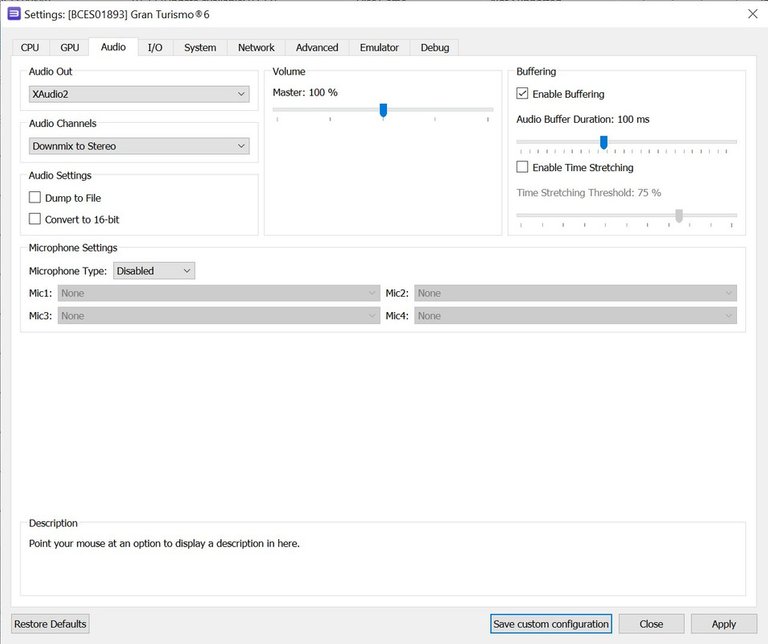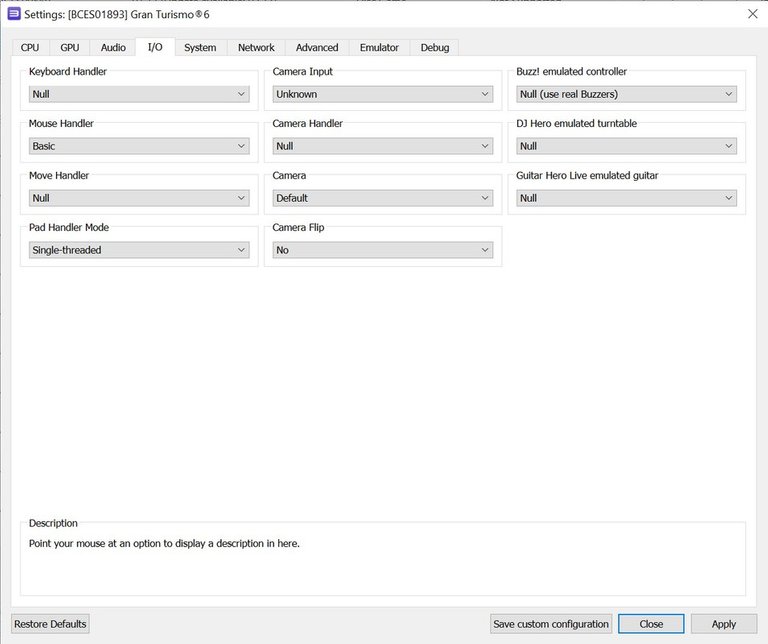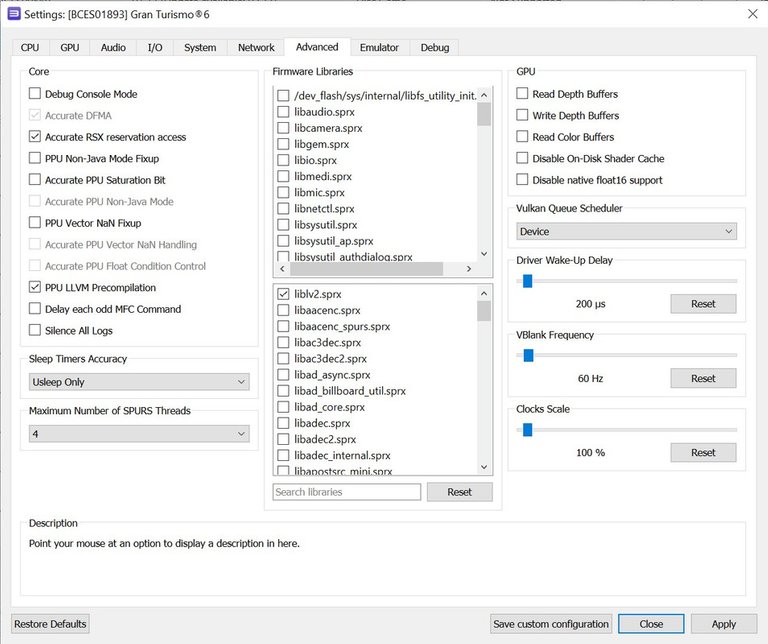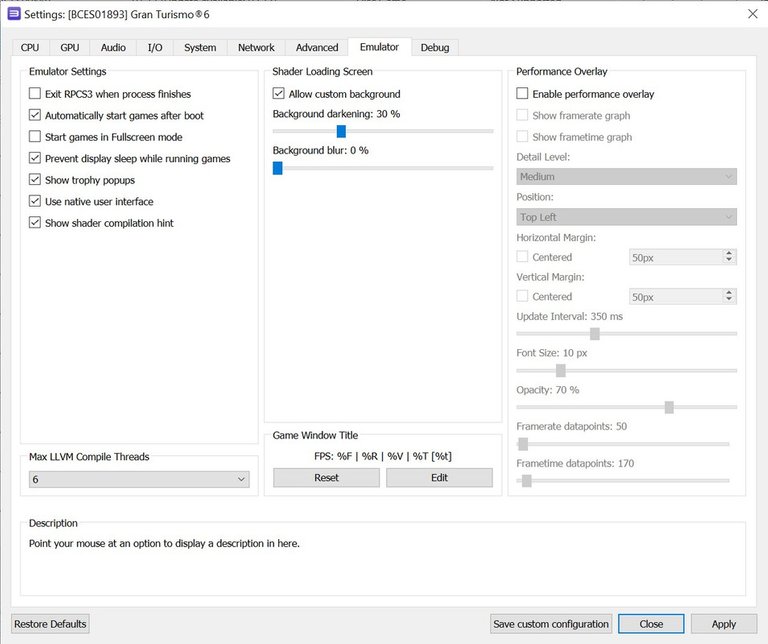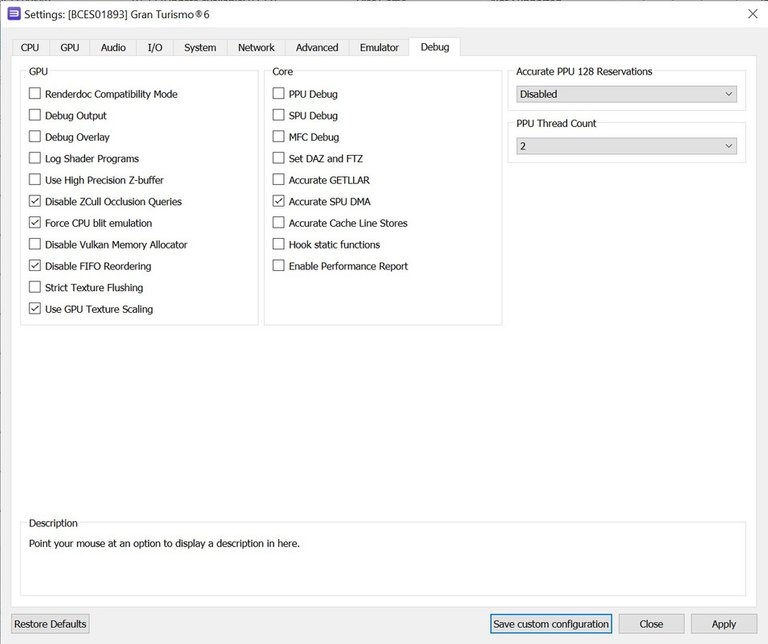 The most important setting is going to be under the GPU tab and where Resolution Scale is. Set this to what your screen resolution is, for me its 4k (3840x2160).
As for getting a copy of GT5 and GT6 check your favorite torrent sites, they tend to have them. Keep in mind they are large downloads.