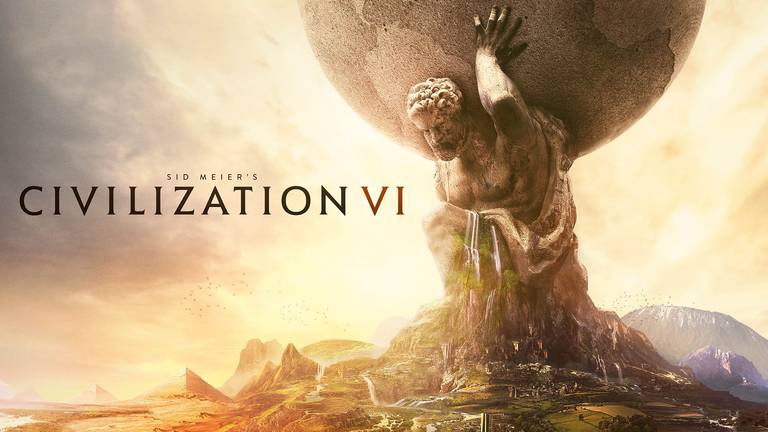 Si te gustan los juegos de estrategia la saga de Civilization es muy recomendable. Es si bien un juego complejo, ya que se debe tomar en cuenta muchos factores, poco a poco se le va entendiendo, y mejorando tu propia estrategia. El juego fue lanzado en el 2016 siendo su desarrolladora Firafix Games.
If you like strategy games, the Civilization saga is highly recommended. It is a complex game, since many factors must be taken into account, but little by little you will understand it and improve your own strategy. The game was released in 2016 being its developer Firafix Games.
En el juego manejamos una de una gran gama de civilizaciones, la que intentaremos desplegar en un mapa dividido en hexágonos con diversos tipos de territorios, recursos y otros. El objetivo será mejorar nuestra civilización desarrollando ciudades, creando construcciones, maravillas, armamentos, investigaciones, etc; llegado a un punto, podremos obtener una de diversos tipos de victoria, como podría ser una victoria por dominación o victoria cultural, cada una con sus condiciones.
In the game we manage one of a wide range of civilizations, which we will try to deploy on a map divided into hexagons with various types of territories, resources and others. The objective will be to improve our civilization by developing cities, creating constructions, wonders, armaments, research, etc; at a certain point, we will be able to obtain one of several types of victory, such as a victory by domination or cultural victory, each one with its own conditions.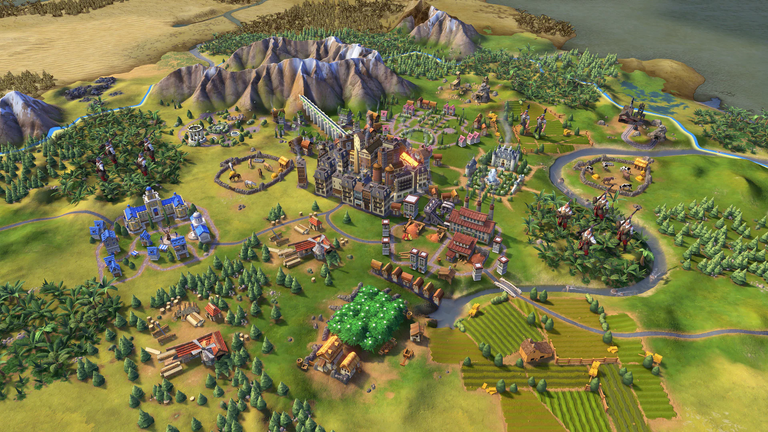 Una partida se puede jugar contra civilizaciones manejadas por la pc o otros usuarios, el sistema de juego se basa en estrategia por turnos, en un turno en base a los recursos y las posibilidades del momento iremos eligiendo nuestro rumbo. Lo asombroso del juego es la gran variedad de opciones para ir desarrollando nuestra civilización, así como el hecho de tener la posibilidad de obtener diversos tipos de victoria, por tal uno debe tener cuidado de no descuidar en vigilar a los contrincantes y no estén destacando en otros apartados.
A game can be played against civilizations managed by the PC or other users, the game system is based on turn-based strategy, in a turn based on the resources and the possibilities of the moment we will choose our course. The amazing thing about the game is the great variety of options to develop our civilization, as well as the fact of having the possibility of obtaining different types of victory, so one must be careful not to neglect in monitoring the opponents and are not excelling in other sections.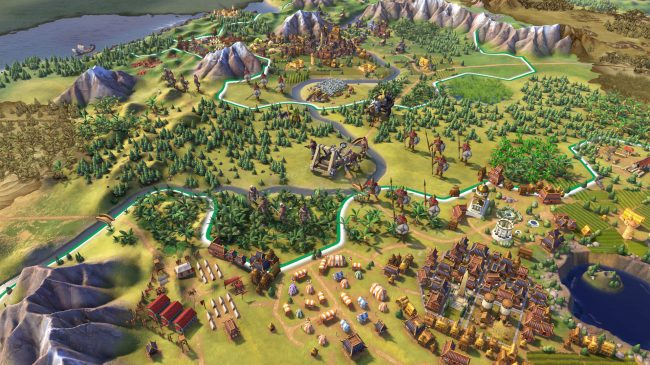 Como mencioné al comienzo es un juego complejo, toma tiempo entender todas las posibilidades y apartados que uno puede modificar y debe prestar atención; sin embargo, eso es lo que lo hace poco a poco muy adictivo. Un punto débil, según como lo veas, es que una partida se puede prolongar mucho, lo mínimo que puede durar una sesión completa es alrededor de las 3 horas, siendo generoso.
As I mentioned at the beginning it is a complex game, it takes time to understand all the possibilities and sections that one can modify and must pay attention to; however, that is what makes it gradually very addictive. A weak point, depending on how you see it, is that a game can be very long, the minimum that can last a full session is around 3 hours, being generous.
Esta nueva parte de la saga, aparte de tener un salto gráfico, ha modificado ciertas cosas, como que los trabajadores tienen un máximo de usos, o que los comerciantes crean los caminos cuando se realizan las rutas de comercio. Yo también iré conociendo más lo que guarda esta nueva versión del juego, con más partidas que le de.
This new part of the saga, apart from having a graphic jump, has modified certain things, such as workers have a maximum number of uses, or that merchants create the paths when trade routes are made. I will also get to know more about what this new version of the game holds, with more games I play.
Más allá del corte que genera su complejidad, es un juego muy recomendable, y si te gusta la estrategia es un imprescindible.
Beyond the cut that generates its complexity, it is a highly recommended game, and if you like strategy is a must.