We now have a web page that each time it is updated loads the posts in trending (more voted). From them we can see the relevant information:
Number of votes
Gain on BLQ's
Title
Introductory text
Author
Initial image
To get to this point, we have created, using Typescript:
A module in Vuex (to define the global status of the post list): discussion_store
A class to manipulate the API service: scott_api_service
A component of vue PostSummary, which encompasses the relevant information of each post.
And we have here the result: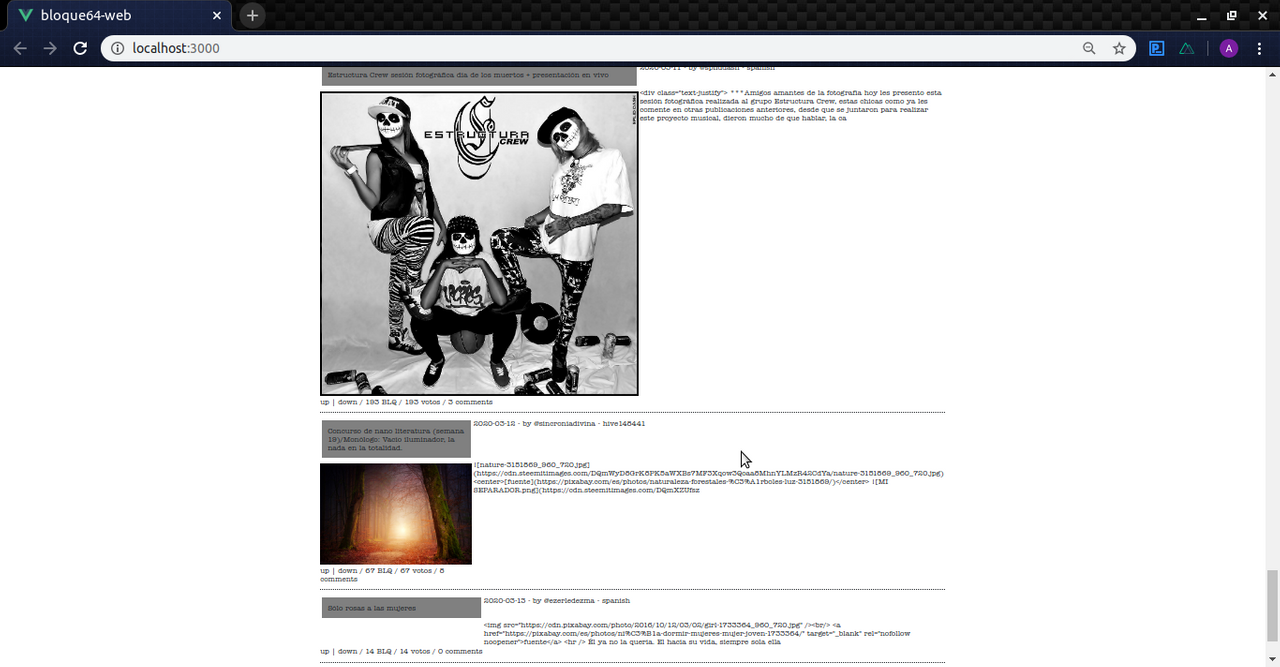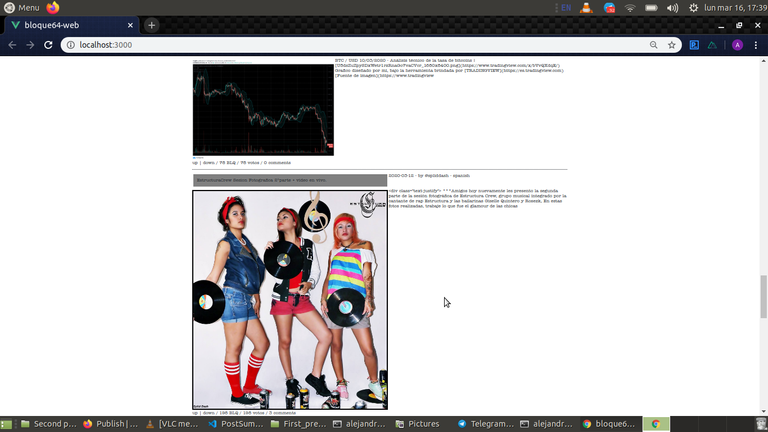 Our next objective is to ensure that all posts have a similar view to those listed in the final layout.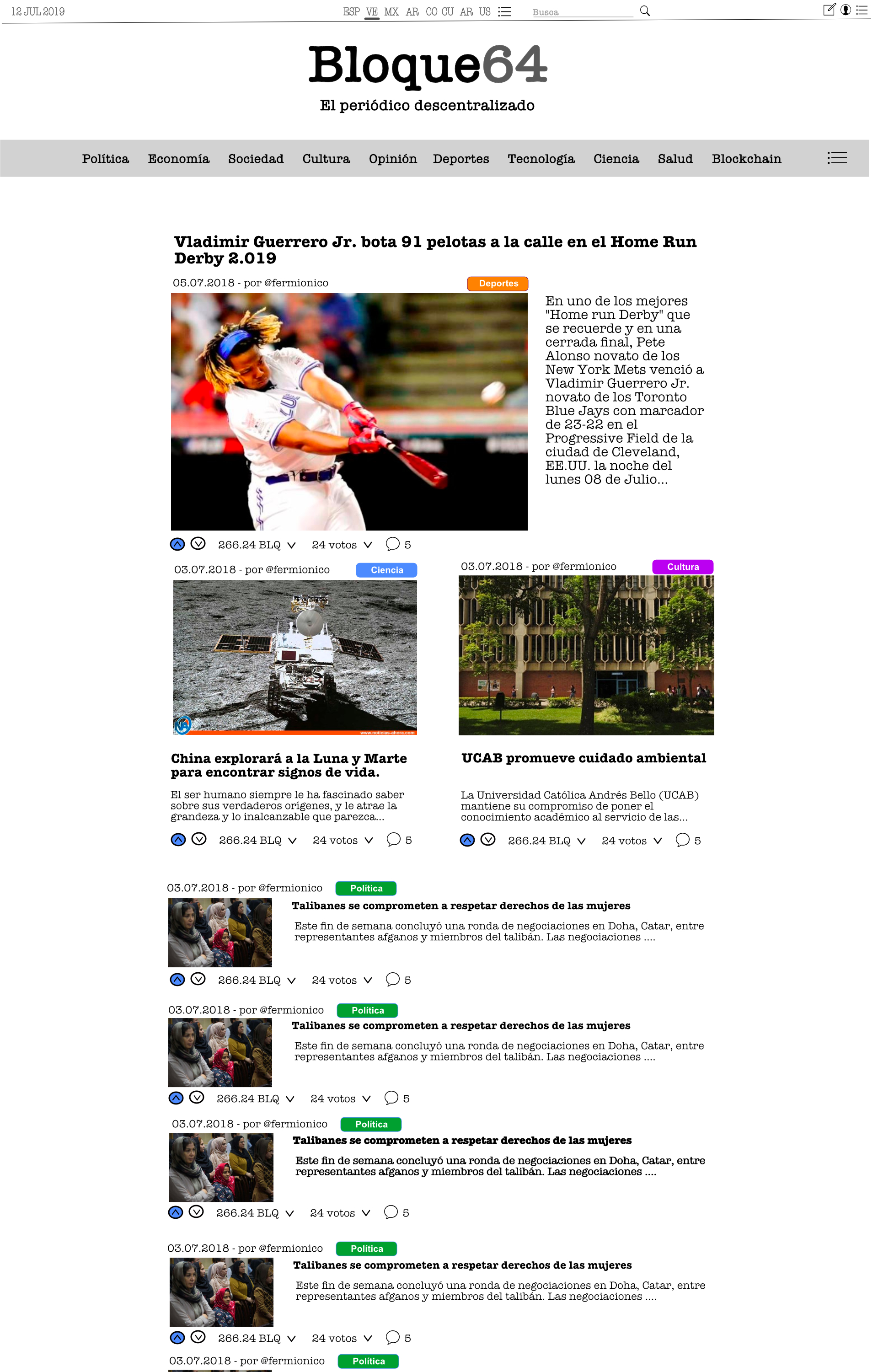 We are going to make the posts look like the ones from the third down.
Stay tuned, we keep going.
This is a translation. You can read the original post here