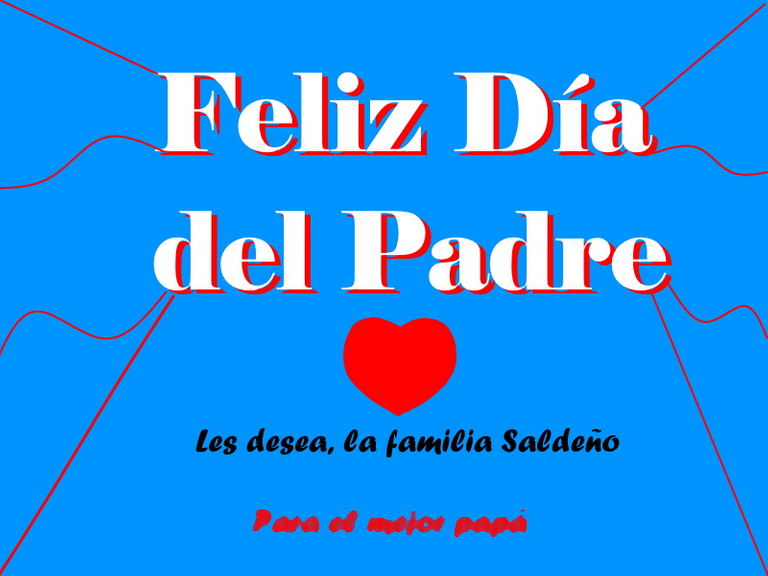 Happy Father's Day! to parents all over the world. Although this is not a day as celebrated as "Mother's Day", some of us celebrate it with great emotion and affection, because there are parents who deserve so much equal attention for dedicating their lives to their children, with love and the same dedication as most of mothers, for those who are true fathers here is this little tribute.

¡Feliz día del padre! a los padres del todo el mundo. Aunque este no es un día tan celebrado como el "Día de las madres" algunos lo celebramos con mucha emoción y cariño, pues existen padres que merecen tanto a igual atención por dedicar su vida a los hijos, con amor e igual dedicación que la mayoría de madres, para los que sí son verdaderos padres aquí esta este pequeño homenaje.

To the old Chucho, that grandfather who was a great father, to José Zapata, an exemplary man who despite not being my biological father, is a great father in the expression of the word, to my father Willian who now grows up to him I am again a full-time father for raising my nephew after the death of my sister, Doctor Picón, a friend and great father who has given to life good sons and good men, Jesus, an uncle and another father , for all my friends and you, who also fulfill your responsibility with love and enjoy it, for all men who are true fathers Happy Father's Day!
My children, thank you, for the best gift in the world. You guys!

Al viejo Chucho, aquel abuelo que fue un gran padre, a José Zapata, un hombre ejemplar que a pesar de no ser mi padre bilógico, sí es un gran padre en la expresión de la palabra, a mi papá Willian quien ahora de mayor le toco de nuevo ser padre a tiempo completo por criar a mi sobrino después de la muerte de mi hermana, al Doctor Picón, amigo y gran padre quien ha entregado a la vida buenos hijos y hombres de bien, ha Jesús, un tío y otro padre, para todos mis amigos y ha ti, que también cumples con amor tu responsabilidad y la disfrutas, para todos los hombres que somos verdaderos padres ¡Feliz Día del Padre!
Ha mis hijos, gracias, por el mejor regalo del mundo ¡Ustedes!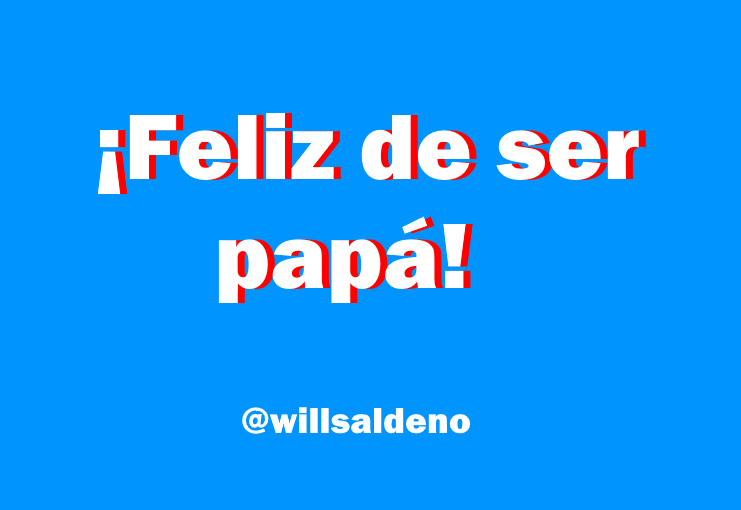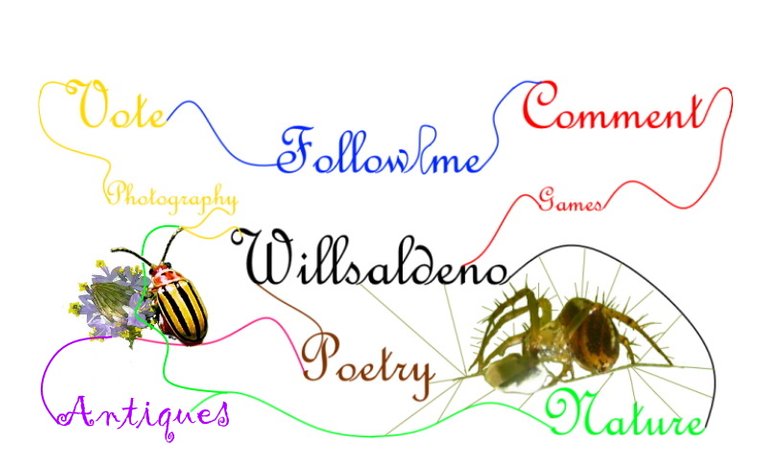 This is where the lyrics go for today, I invite you to continue looking a little more of this world in the next publication, I hope it will be tomorrow, or later, maybe the voice will be seen or will let you see something about games, so if you liked it What is being done for you here, do not hesitate to support the work with something positive, below I invite you to:

Hasta aquí llegan las letras por hoy, les invito a seguir mirando un poco más de este mundo en la siguiente publicación, espero sea mañana, o más tarde, quizás la voz verse o o deje ver algo sobre juegos, así que si te ha gustado lo que se hace para ustedes aquí, no dudes en apoyar el trabajo con algo positivo, allí abajo te invito a: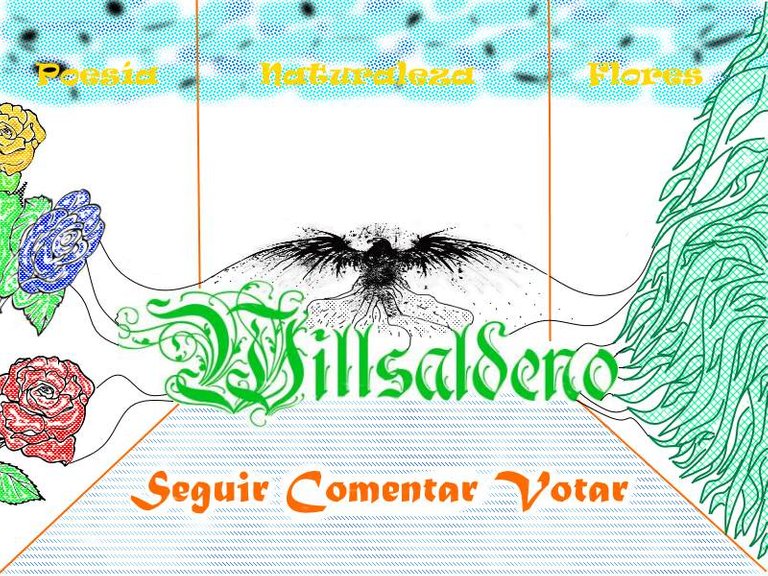 Nota-Note
Bilingüe: Que utiliza dos lenguas al mismo nivel o se hace en dos lenguas
Bilingual: That uses two languages ??at the same level or is done in two languages.
Pain.net V4.2.16