Hola a todos, espero después de haber pasado un excelente fin de semana, con nuestros seres queridos, nuevamente comenzando el primer día de la semana, con todos nuestro compromisos, al de trabajar, para seguir adelante, que es el mayor anhelo que un ser humano pueda llegar a tener en esta vida, pero también esta el de alimentarnos y en lo personal nada mejor que con un buen jugo de guayaba.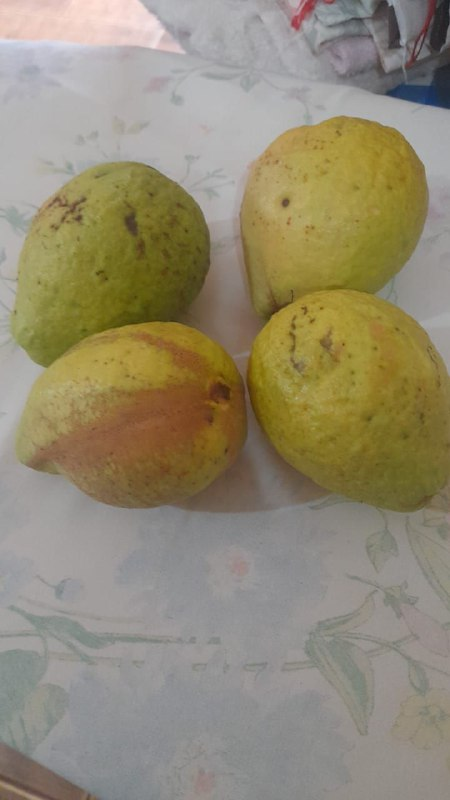 Con estas excelente frutas que nos regala la naturaleza, en todo su esplendor, por ende nosotros al consumir las mimas hacemos un gran honor a ella, solamente bastan esta 4 frutas frutas para hacer una jarra de jugo.
Cuando tomamos dichas frutas, las lavamos muy bien, con gran paciencia, luego las cortamos en lo posible en 4 pedazos, tomamos la licuadora las colocamos en su interior, luego le agregamos agua, va referente a la cantidad de jugo que queremos elaborar, lo licuamos bien hasta obtener este sabroso jugo.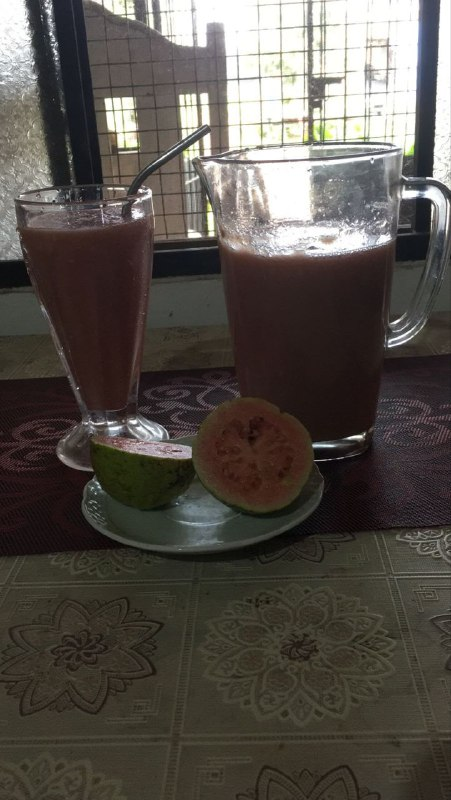 Lo podemos degustar como refresco o para acompañar las comidas o en su defecto después del desayuno o merienda, lo tenemos que conservar en la nevera o heladera, cada ves que lo tomamos mezclarlo bien con una cuchara, para que no se formen los grumos.
MUCHAS GRACIAS POR LEERME Y SEGUIRME.
TRADUCIDO AL INGLES
Hello everyone, I hope after having spent an excellent weekend with our loved ones, again starting the first day of the week, with all our commitments, to work, to move forward, which is the greatest desire that a human being can have in this life, but there is also to feed us and personally nothing better than with a good guava juice.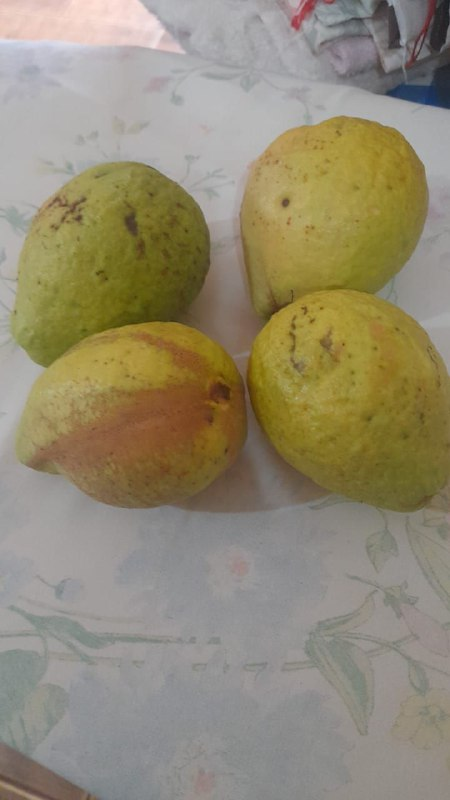 With these excellent fruits that nature gives us, in all its splendor, therefore when we consume them we make a great honor to her, only these 4 fruits are enough to make a jar of juice.
When we take these fruits, we wash them very well, with great patience, then we cut them as much as possible in 4 pieces, we take the blender and we put them inside, then we add water, depending on the amount of juice that we want to elaborate, we blend it well until we obtain this tasty juice.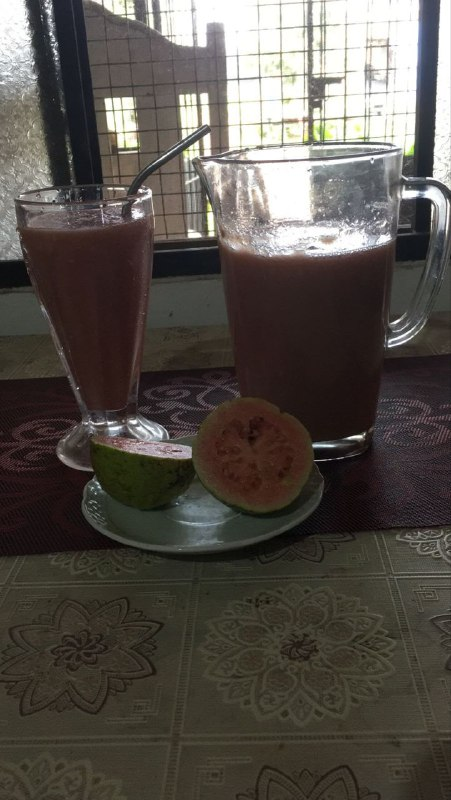 We can enjoy it as a refreshment or to accompany meals or after breakfast or snack, we have to keep it in the fridge or refrigerator, every time we take it mix it well with a spoon, so that no lumps are formed.
THANK YOU VERY MUCH FOR READING AND FOLLOWING ME.