Buenos días a todos los que integran esta bella comunidad de HIVE, de la cual soy uno mas de todos los que en ella publicamos, siempre acorde a lo estipulado en el reglamento de la misma, por la sola razón de no entrar en plagio, porque es ahí en donde perderemos y dejaremos de interactuar con todos los integrante de la misma, por eso amigos es aconsejable tener en cuenta todo esto y en la medida que podamos, ser creativos en todo los sentidos, si hablamos de ser creativos, por ejemplo como se ve en esta foto en un día de campo, en donde una de mis nietas, la mas pequeña llamada -EMILI- que la que mas le agrada todo lo que sea de campo desde vacunos, equinos, aves, bovinos y todo lo que tenga que ver con el campo, como en este caso, en donde apenas llegamos al campo de un amigo, lo primero que hizo fue apoderarse de un gran pato, el cual se ve que le agrado la compañía de mi nieta porque estaba y se sentía identificado con ella, quiero decir que estaba muy cómodo, porque ni siquiera aleteaba, apenas si movía su cabeza, como cuando una mascota como esta o sea en este caso el pato se sentía muy contenido.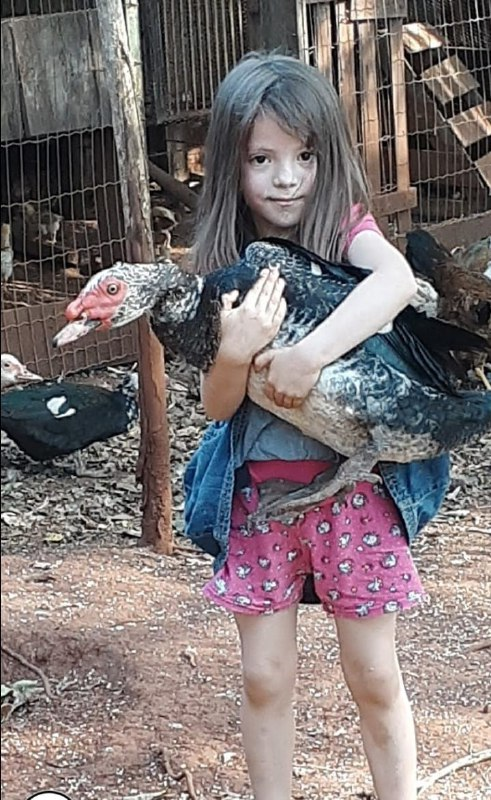 Como pueden ver en la foto, ella le hablaba y este como si supiera lo que le decía, le miraba a sus ojos y por supuesto que escuchaba muy atentamente, lo mas gracioso que mi nieta apenas podía contenerlo, lo digo por el peso de este pato que aproximadamente tendría unos 5 kilos.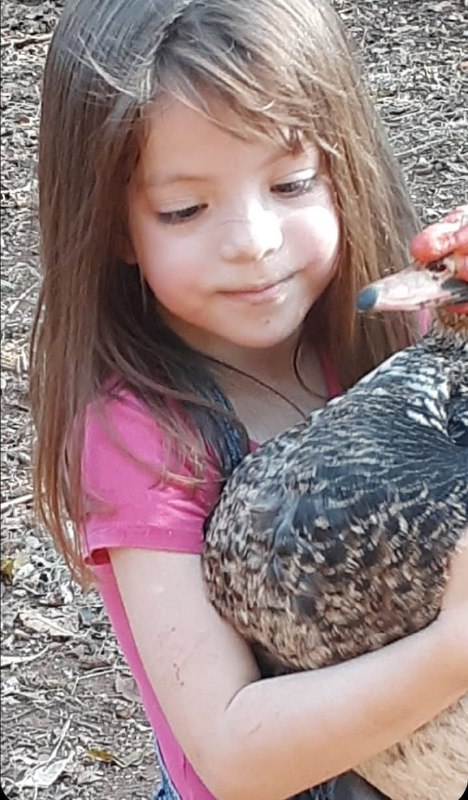 Así que de esta manera disfrutando con una de mis nietas en esta granja, por supuesto ella con el pato, yo feliz por verla muy feliz a ella con lo que mas le agrada, aves o animales.
MUCHAS GRACIAS POR SEGUIRME Y LEERME, QUE PASEN UN EXCELENTE DIA.
---
ENGLISH
Good morning to all who are part of this beautiful community of HIVE, of which I am one more of all those who publish in it, always according to the stipulated in the rules of the same, for the sole reason of not entering into plagiarism, because that is where we will lose and stop interacting with all members of the same, so friends it is advisable to take into account all this and as far as we can, be creative in every way, if we talk about being creative, for example as seen in this photo on a picnic, where one of my granddaughters, the youngest called -EMILI- who is the one who likes everything that has to do with the field, from cattle, horses, poultry, cattle and everything that has to do with the field, as in this case, where as soon as we arrived at the field of a friend, the first thing she did was to get hold of a big duck, which you can see that she liked very much, I mean he was very comfortable, because he didn't even flap his wings, he barely moved his head, like when a pet like this one, in this case the duck felt very content.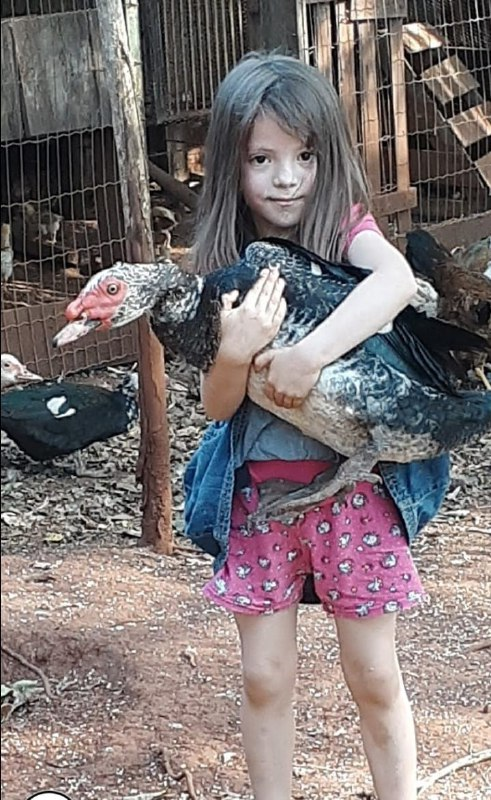 As you can see in the picture, she was talking to him and he was looking at her eyes as if he knew what she was saying, and of course he was listening very attentively, the funny thing is that my granddaughter could barely contain him, I say this because of the weight of this duck that would be approximately 5 kilos.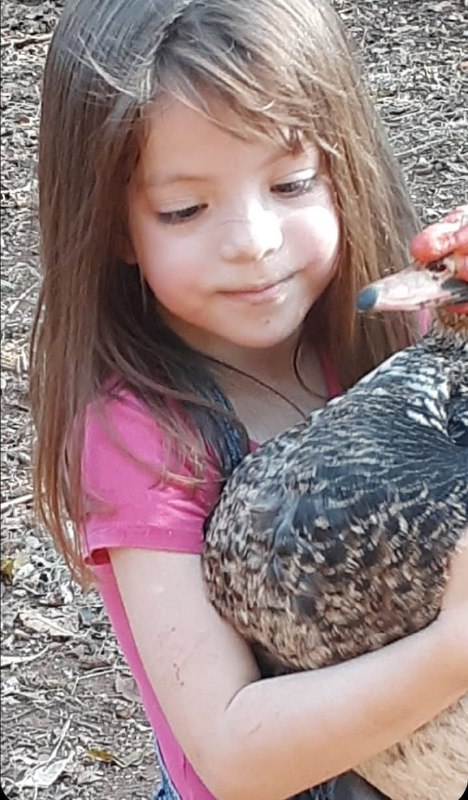 So this way enjoying with one of my granddaughters in this farm, of course she with the duck, me happy to see her very happy with what she likes the most, birds or animals.
THANK YOU VERY MUCH FOR FOLLOWING AND READING ME, HAVE A GREAT DAY.