Hola a todos, a veces pro precio de los niños o sea nuestros nietos, los cuales tienen el deseo de tener para sus juegos, un sillón, así que apele a mis iniciativas, teniendo de base como siempre digo si todo lo que hacemos lo hacemos con amor y perseverancia, las cosas salen bien, con toda esa seguridad, me puse en campaña, para fabricar dicho sillón.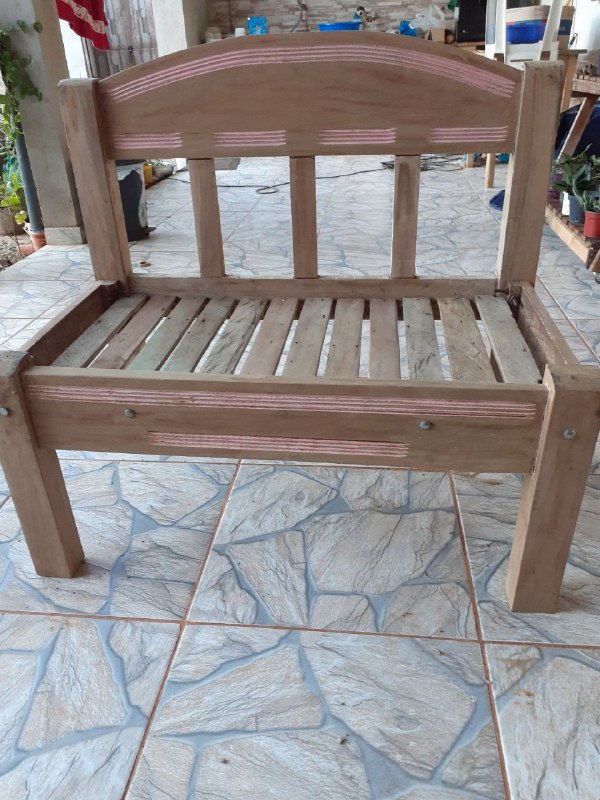 Como lo podemos ver de diferentes perspectivas o sea de diferentes ángulos, dicho sillón, para mi entender salió muy bien, teniendo en cuenta que la madera Hera muy buena, para ese propósito.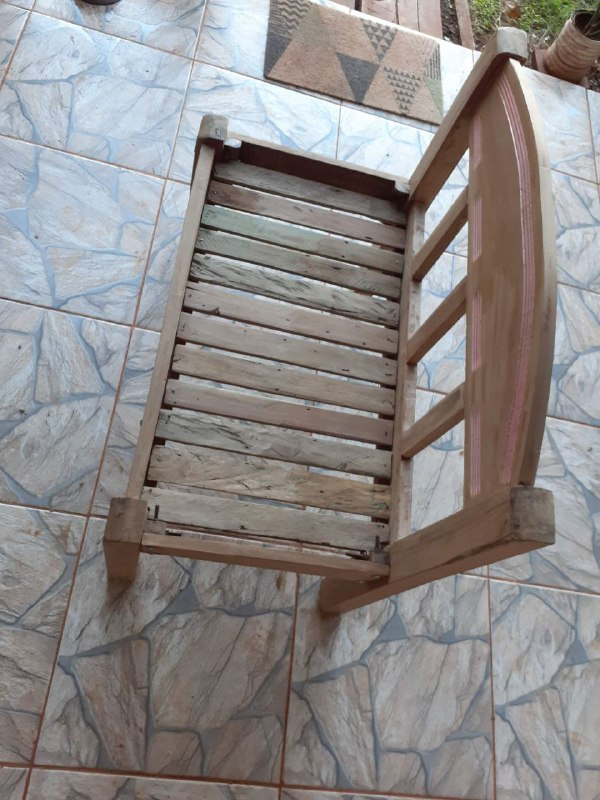 Si observan en esta foto, dicho sillón, perteneció en principio a una cama de una plaza, como lo dice el titulo, asimismo sigue conservando el color rosado dicha madera.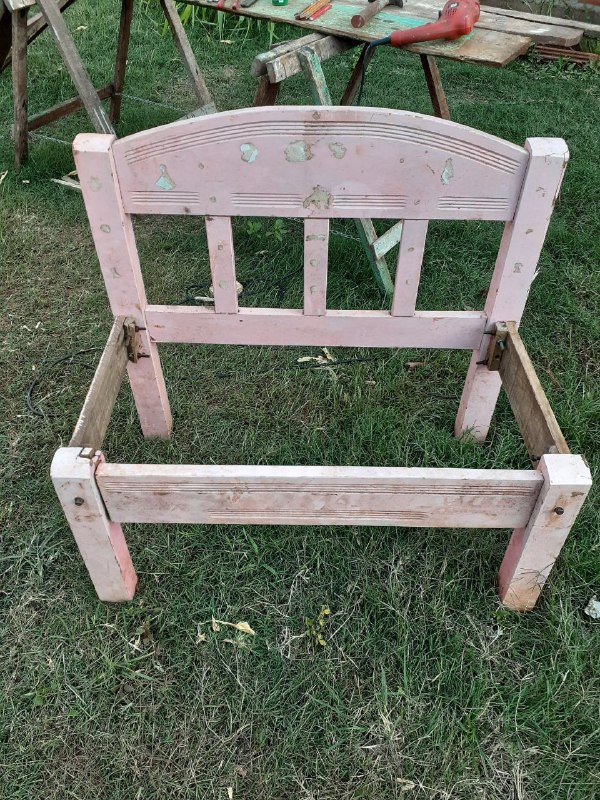 Luego de observar detenidamente y llegando a la conclusión que debía fabricar dicho sillón para los niños,, luego de efectuar unos cortes a lo que Hera la cama de una plaza.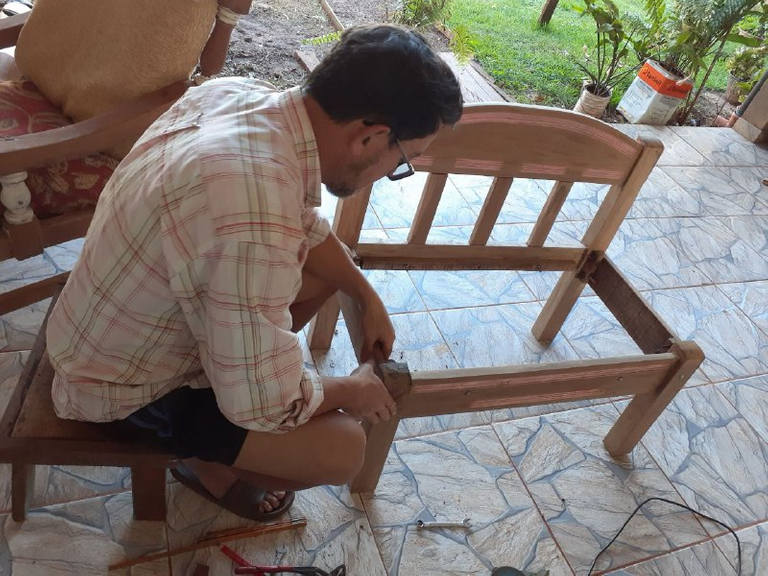 Lo siguiente consistió en lijar correctamente toda la madera, para quitarle el color original, como bien saben Hera el color rosa y les puedo decir que dicha madera estaba muy bien pintada.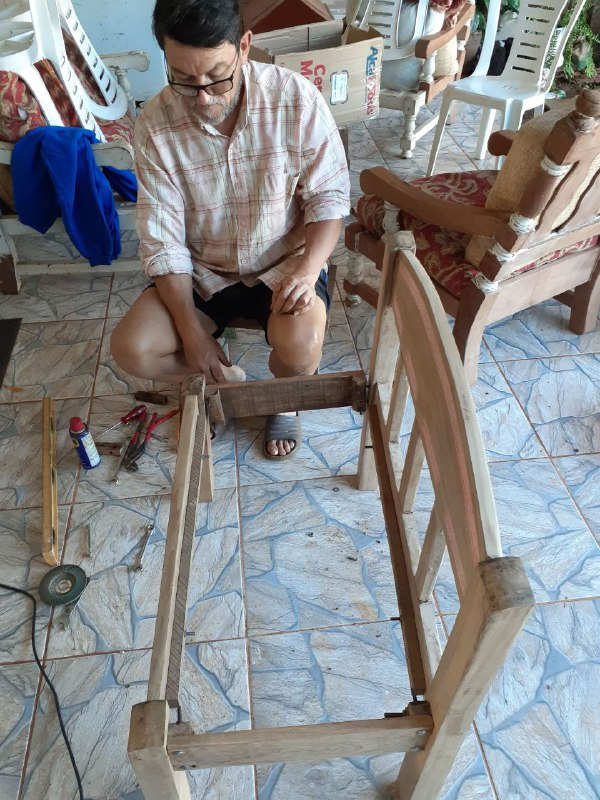 Esto que se ve Hera la parte de la cama de una plaza, pero lo que quedo de la misma, esta muy bueno, solamente le efectué los cortes de los travesaños laterales o sea los acorte a la medida del sillón y la verdad quedo excelente.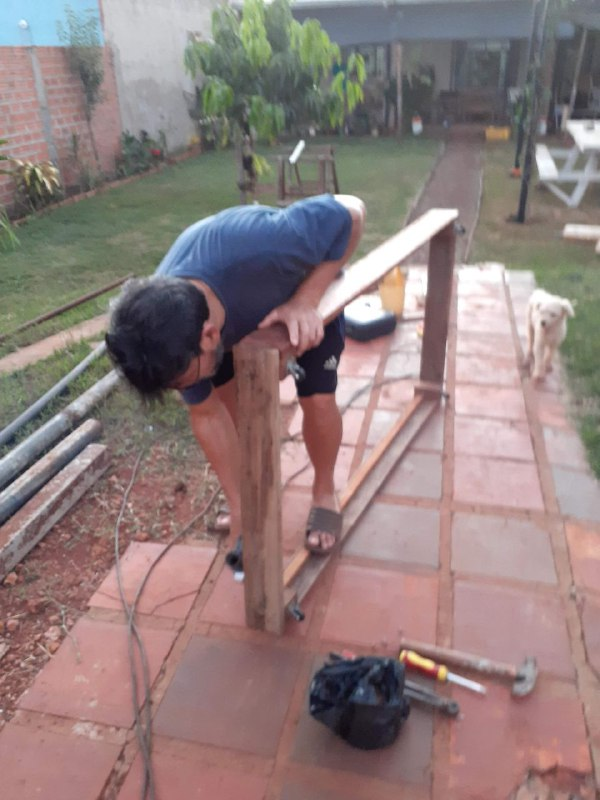 Así es amigos, cuando uno se propone lo puede lograr, sabiendo que en el transcurso de dicha construcción habrá algunos obstáculos, bueno el final de la obra es lo que mas vale y nos llena de emoción, como en mi caso cuando vi a los niños jugar en dicho sillón.
MUCHAS GRACIAS POR SEGUIRME Y LEERME, QUE PASEN UN EXCELENTE SABADO.
---
ENGLISH
Hello everyone, sometimes the price of children or our grandchildren, which have the desire to have for their games, an armchair, so I appeal to my initiatives, taking as a basis as I always say if everything we do we do it with love and perseverance, things go well, with all that security, I campaigned to make the chair.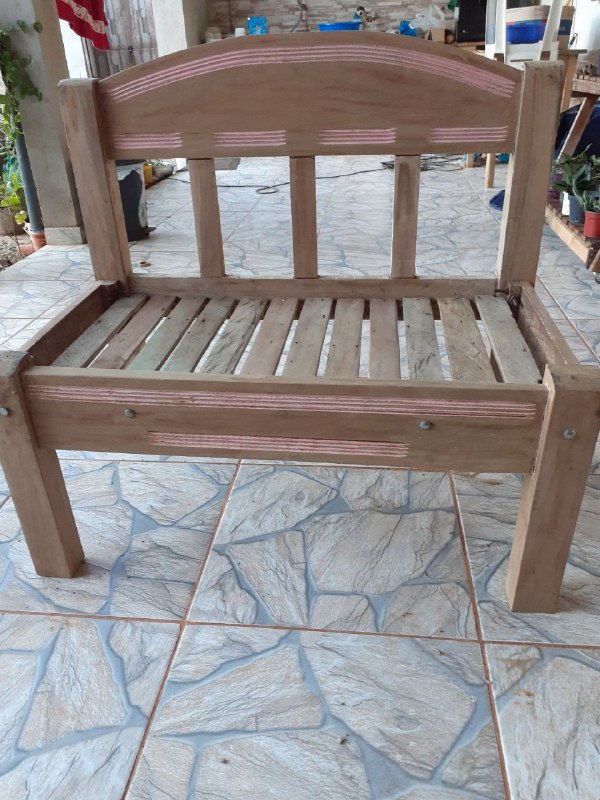 As we can see it from different perspectives or from different angles, this armchair, to my understanding came out very well, taking into account that the wood was very good for this purpose.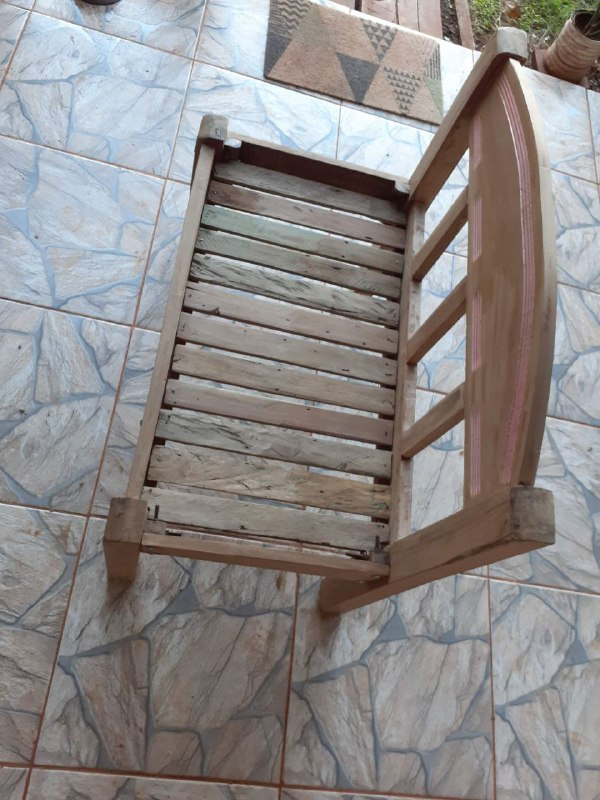 If you look at this photo, this armchair, originally belonged to a single bed, as the title says, also still retains the pink color of the wood.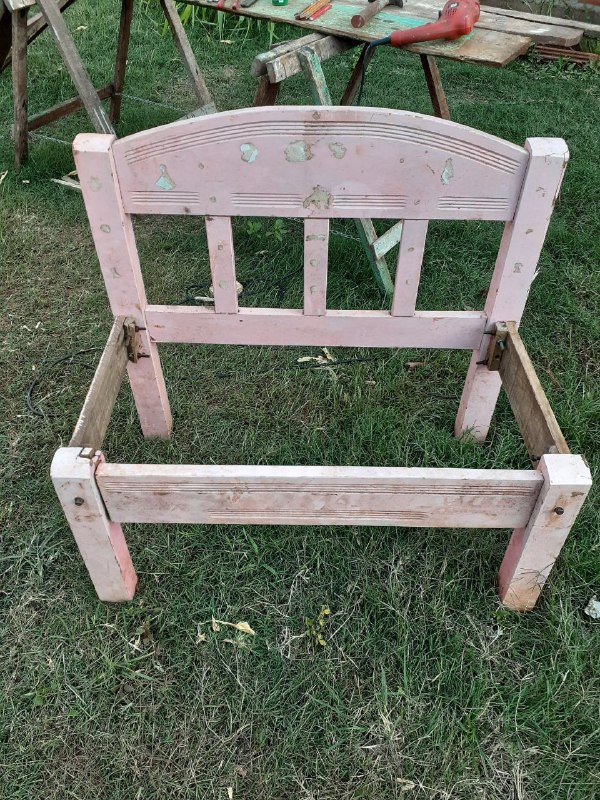 After observing carefully and coming to the conclusion that I had to make this armchair for the children, after making some cuts to what was the single bed.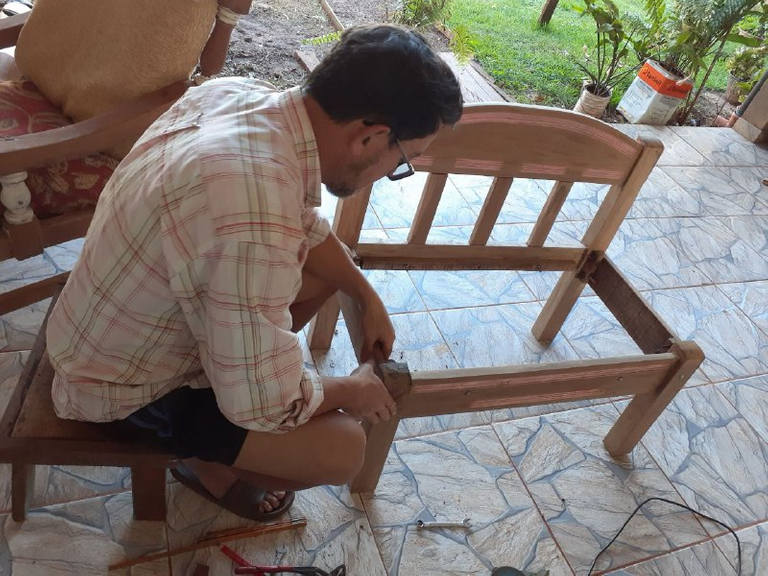 The next step was to sand all the wood properly, to remove the original color, as you well know Hera the pink color and I can tell you that the wood was very well painted.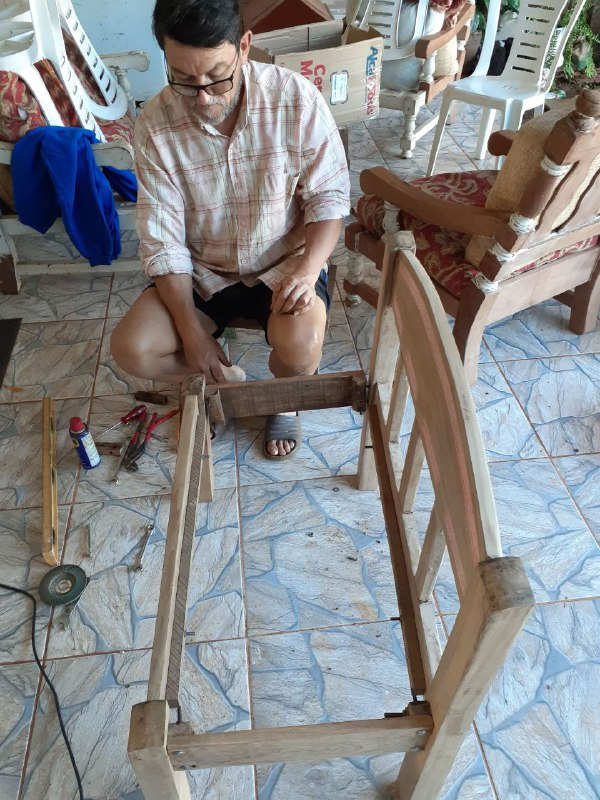 This is what you see Hera the part of the single bed, but what is left of it, is very good, I only made the cuts of the side crossbars or shortened them to the size of the chair and the truth is excellent.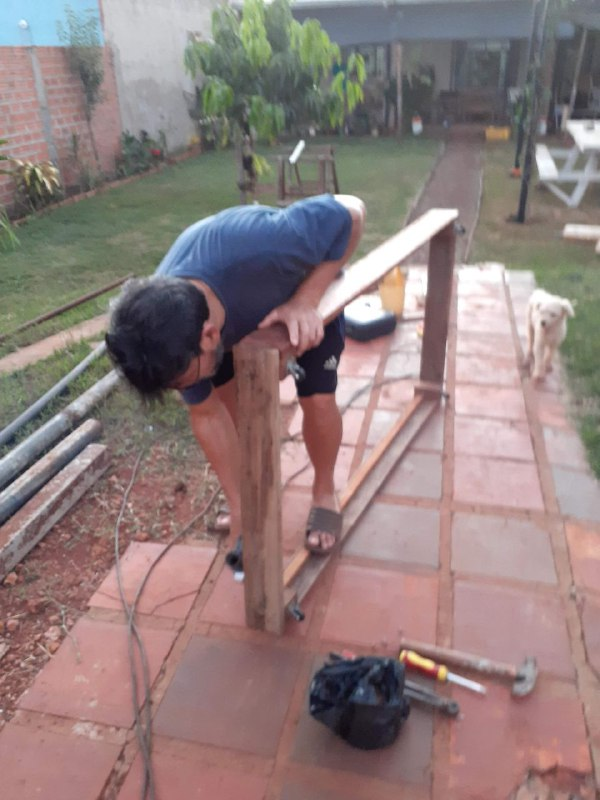 That's right friends, when you set your mind to it you can achieve it, knowing that in the course of such construction there will be some obstacles, well the end of the work is what is worth the most and fills us with emotion, as in my case when I saw the children playing in that armchair.
THANK YOU VERY MUCH FOR FOLLOWING AND READING ME, HAVE A GREAT SATURDAY.