Hola a todos, en esta vida todo tiene un porque, por el hecho de contrar casamiento el cual es uno de los mas importante, porque en lo personal lo considero el comienzo de una nueva etapa de nuestra vida, en donde todo se fundamenta en crear una famiia, la cual hase que al procrear sigue de esa forma las generaciones futuras, en este caso mi hija tiene 37 años, su marido ahora 37 años, lo cual fue siempre mi deceo que la misma formalice, entonces para nosotros los padres es algo fudamental e importante todo esto.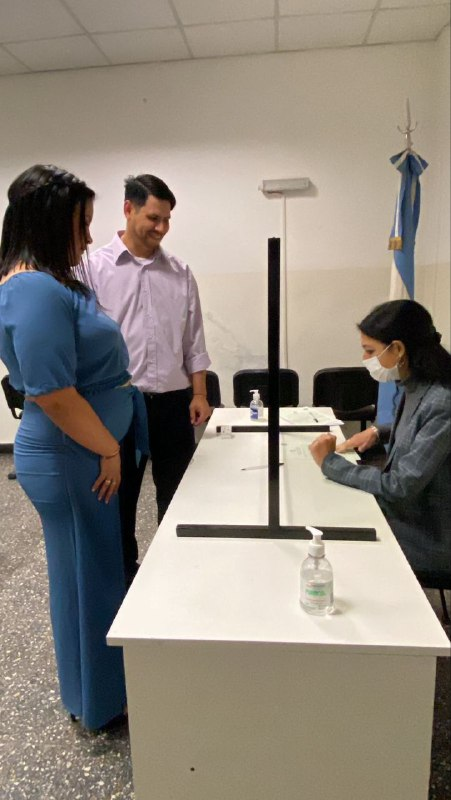 Siempre deseamos y queremos los mejor para ellos bueno y mejor todavia cuando la familia se agranda, en la foto se ve el momento en que la jueza comienza con sus preguntas de rigor, para los futuros marido y mujer.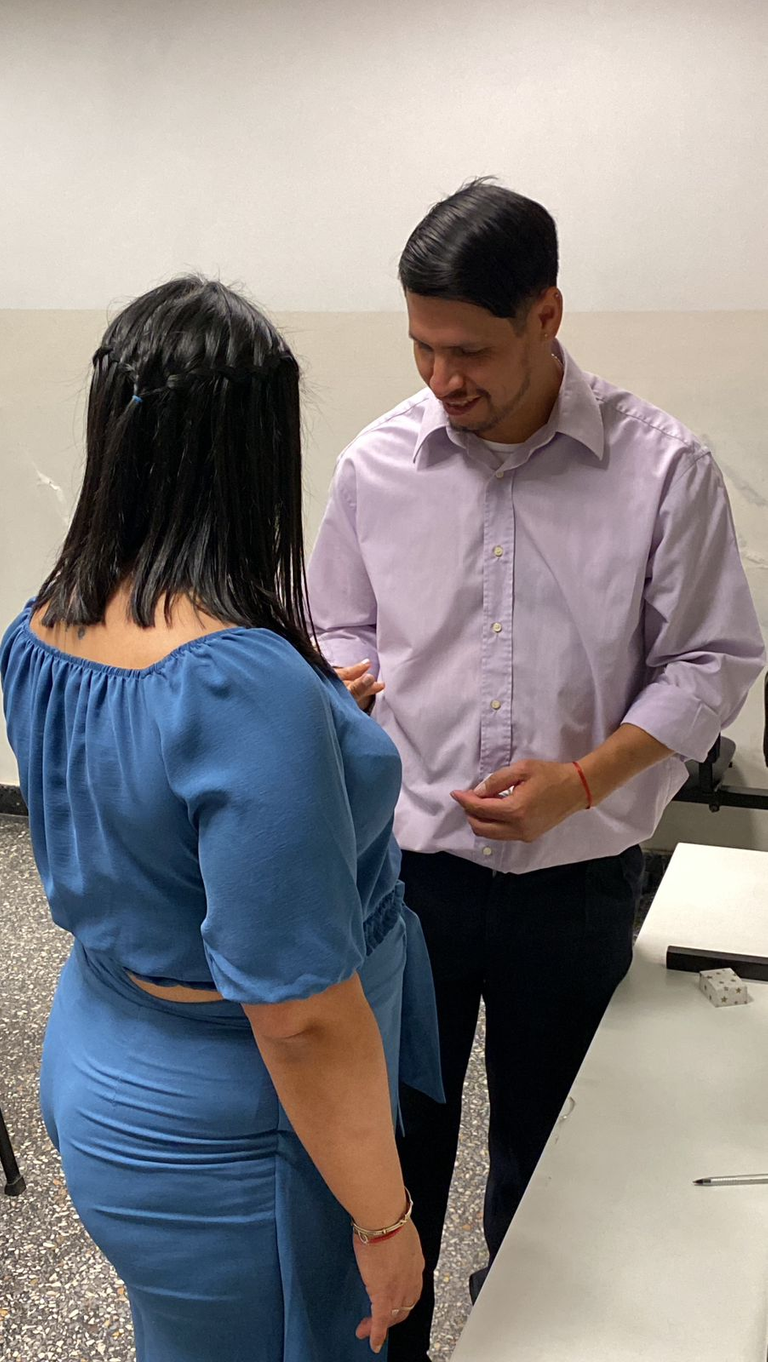 El momento mas emocionante es cuando se colocan los anillos, en este caso primero mi yerno es el que coloca dicho anillo, mi hija por supuesto superemocionada, bueno nostros tambien.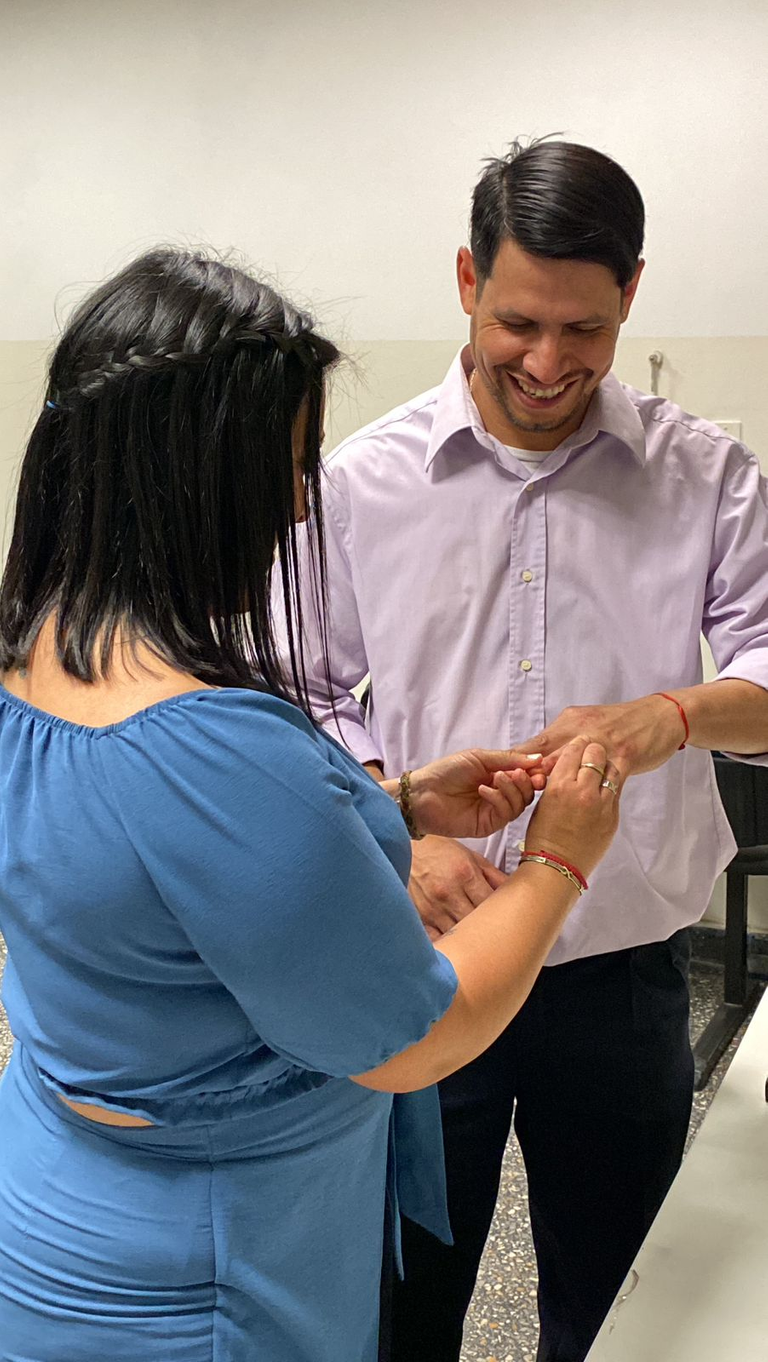 En esta foto le toca a mi hija, la que cumple con es normativa, sabemos que son momentos muy simbolicos, buenoi tambien es una tradicion este momento tan importante, el cual queda muy gravado en nosotros.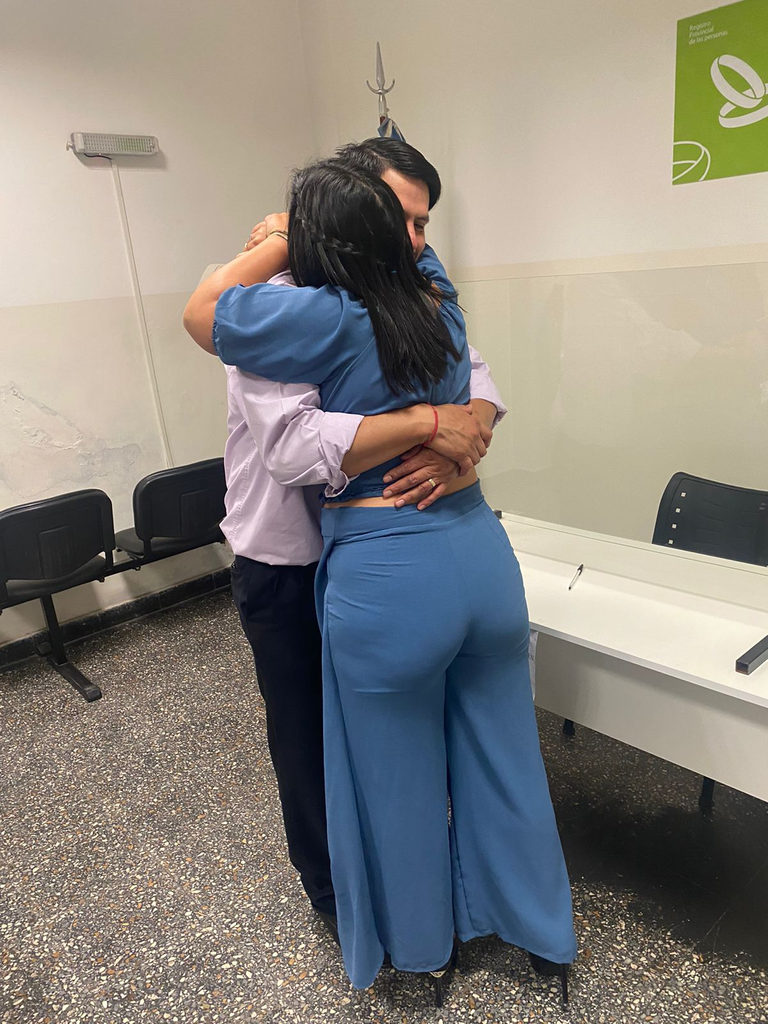 Cumpliendo con todo lo establecido por el protocolo de la ley, en donde una ves cumplido la colocacion de los anillos, por supuesto que esa emocion se comparte en un abrazo muy fuerte, como el que se puede ver en esta foto.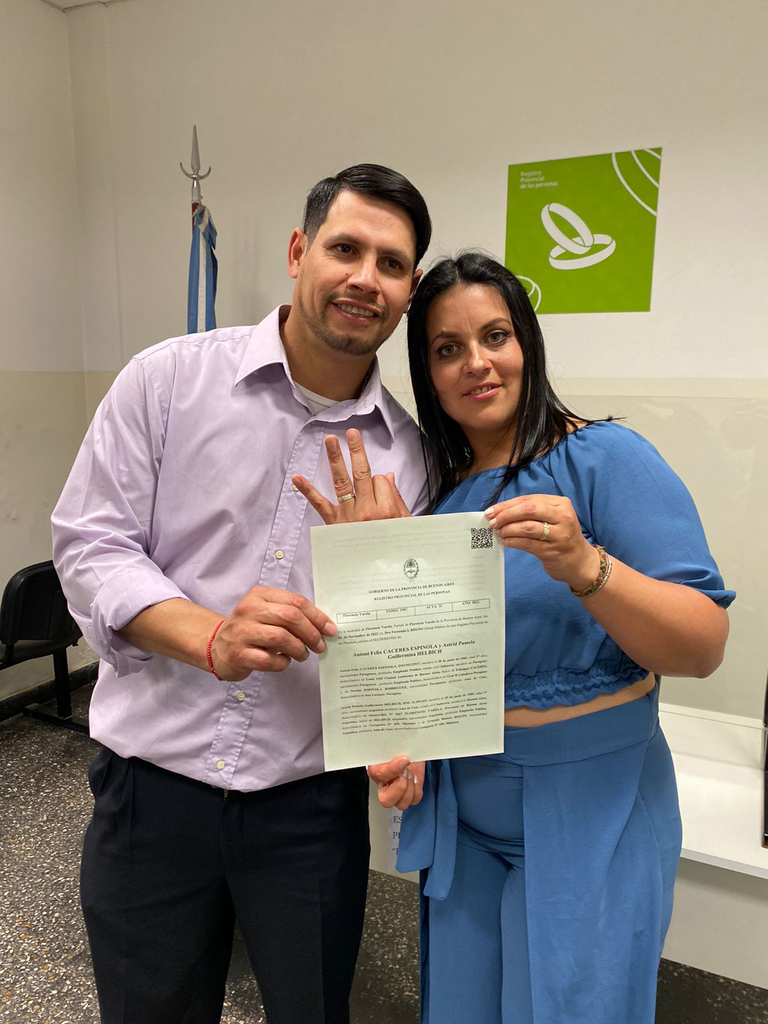 Y por fin el papel mas preciado, en donde se deja constancia de la ceremonia de casamiento, bueno tiene que quedar plasmado asi en un papel, por el hecho de que siempre dicho papel es requerido pora efectuar algun tramite de rigor.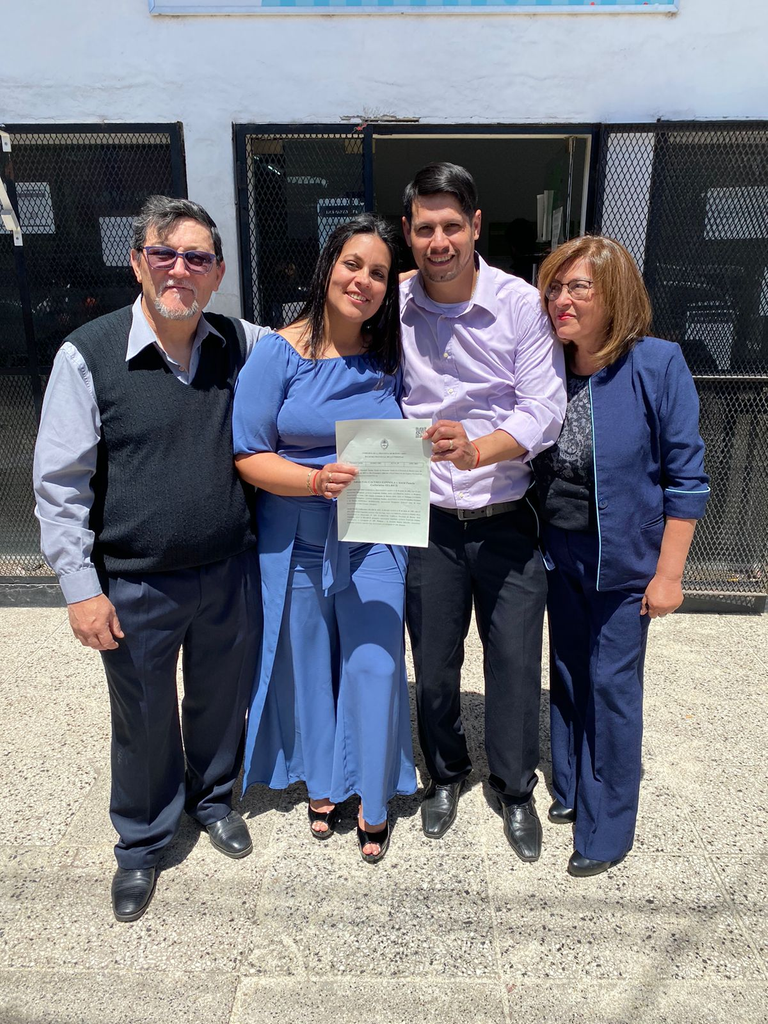 Por supuesto la foto mas importante una ves realizada dicha ceremonia, en la cual estoy yo, mi hija, mi yerno y mi esposa, muy felcices por lo acontecido.
MUCHAS GRACIS POR SEGUIRME Y LEERME, QUE TENGAN UN BENDECIDO DIA.
TRADUCIDO AL INGLES
Hello everyone, in this life everything has a reason, for the fact of getting married which is one of the most important, because personally I consider it the beginning of a new stage of our life, where everything is based on creating a family, which hase that when procreating follows that way future generations, in this case my daughter is 37 years old, her husband now 37 years, which was always my wish that it formalizes, then for us parents is something fundamental and important all this.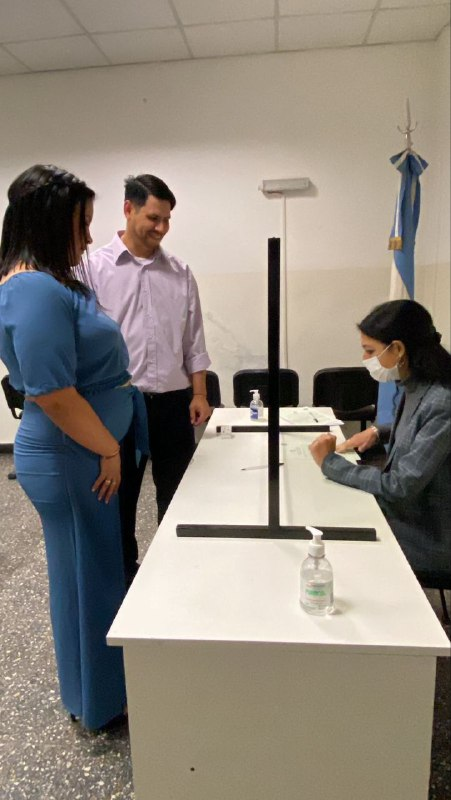 We always wish and want the best for them, and even better when the family gets bigger, in the photo you can see the moment when the judge begins with her questions for the future husband and wife.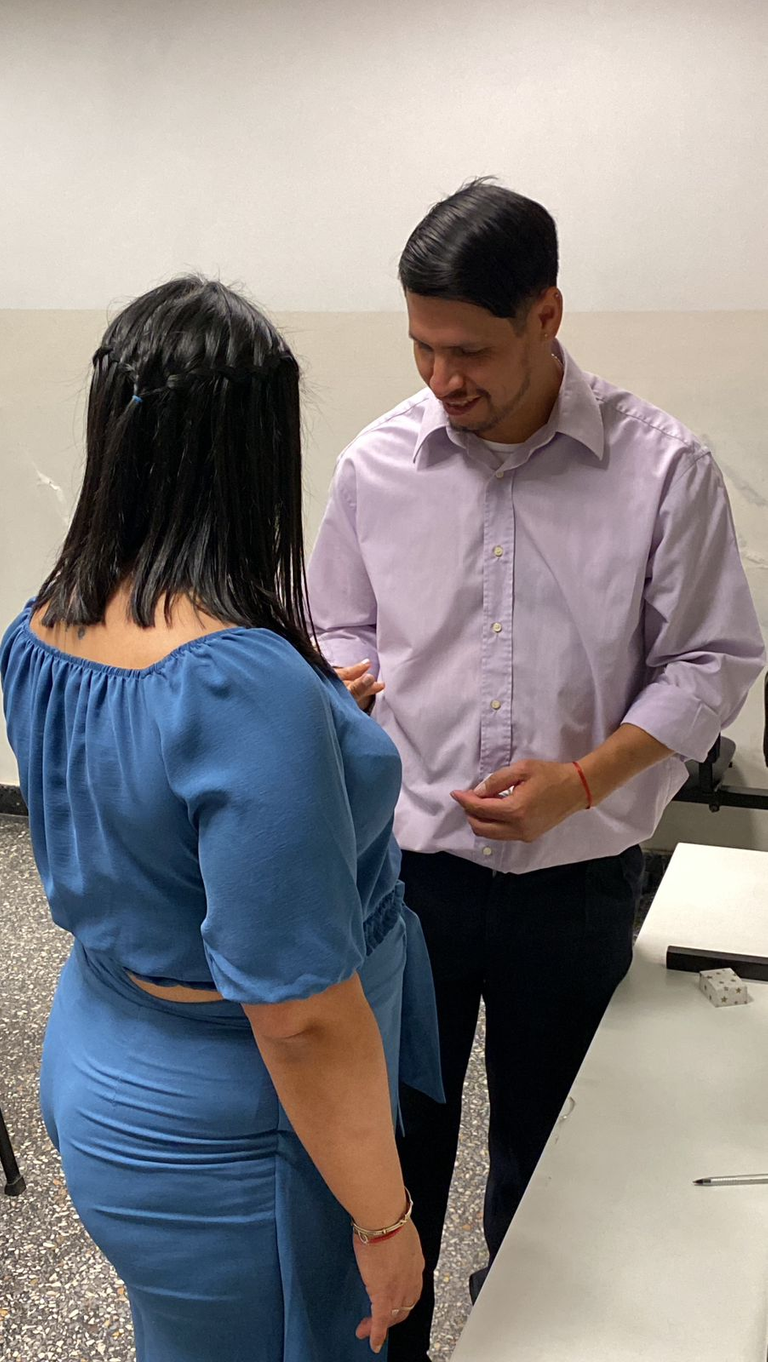 The most exciting moment is when the rings are placed, in this case first my son in law is the one who places the ring, my daughter of course super excited, well us too.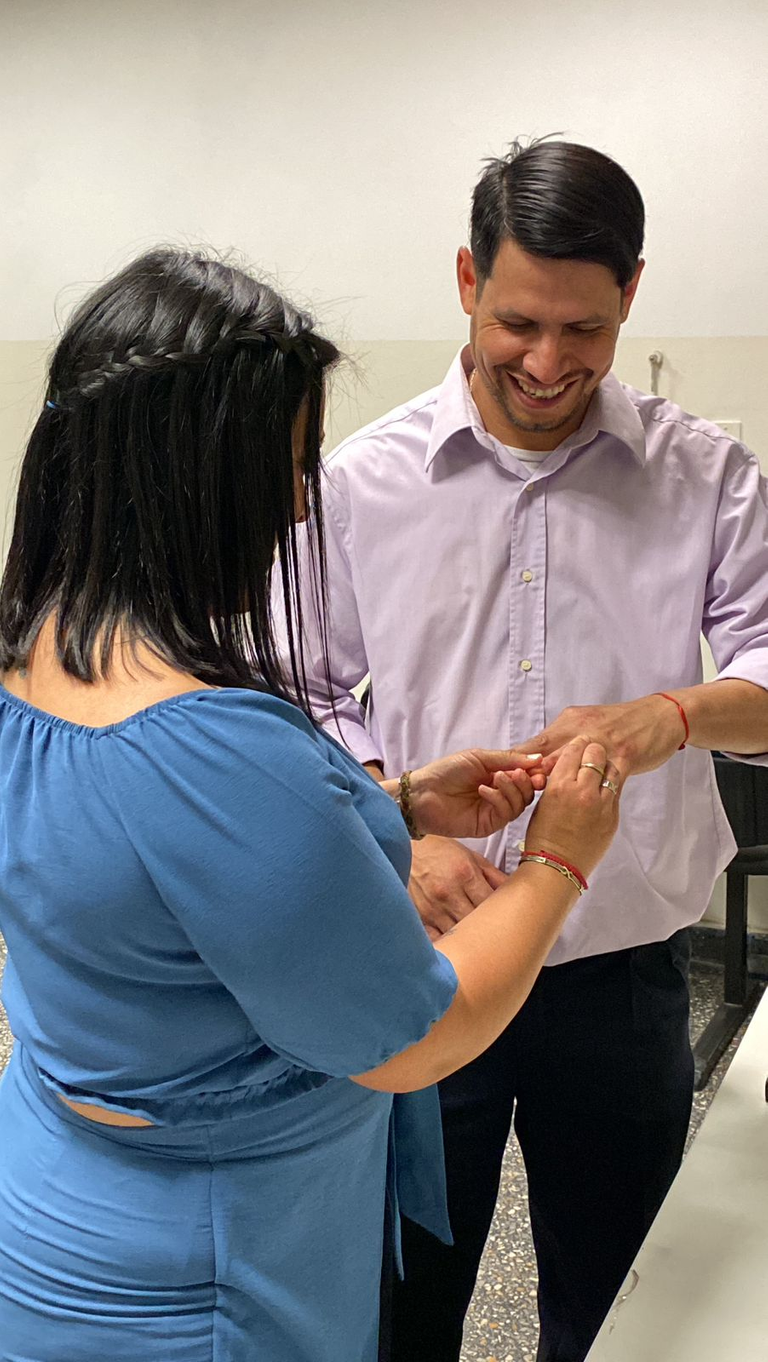 In this picture it is my daughter's turn, the one who complies with the rules, we know that these are very symbolic moments, well it is also a tradition this important moment, which is very engraved in us.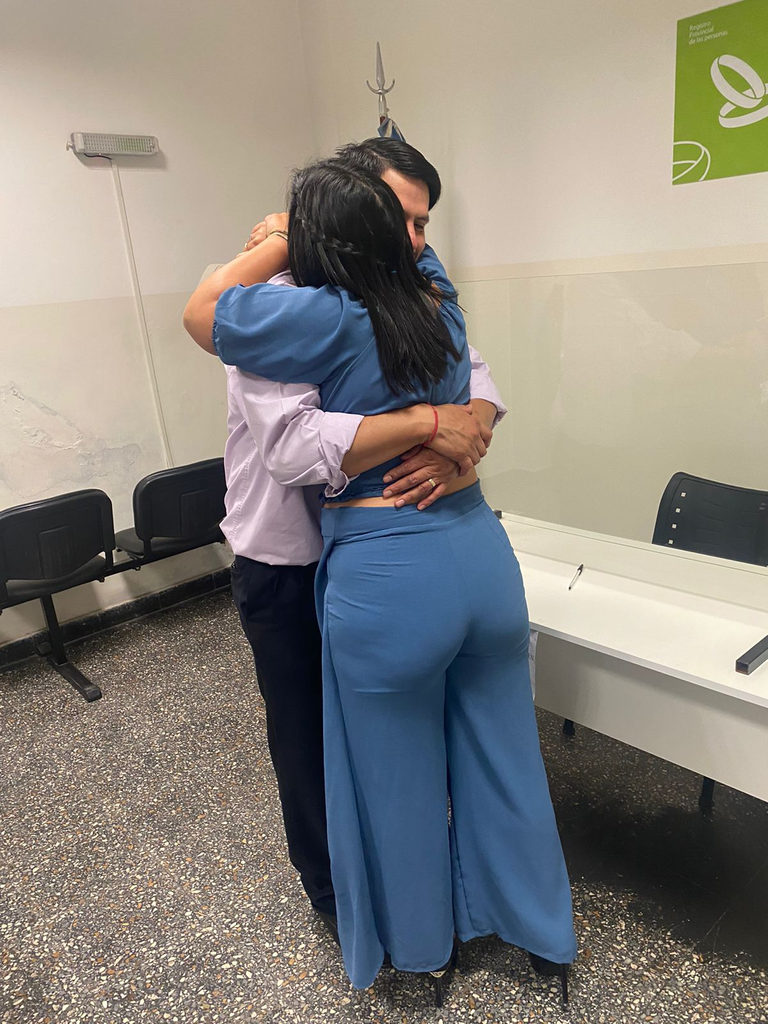 Complying with everything established by the protocol of the law, where once the rings are placed, of course that emotion is shared in a very strong embrace, as you can see in this photo.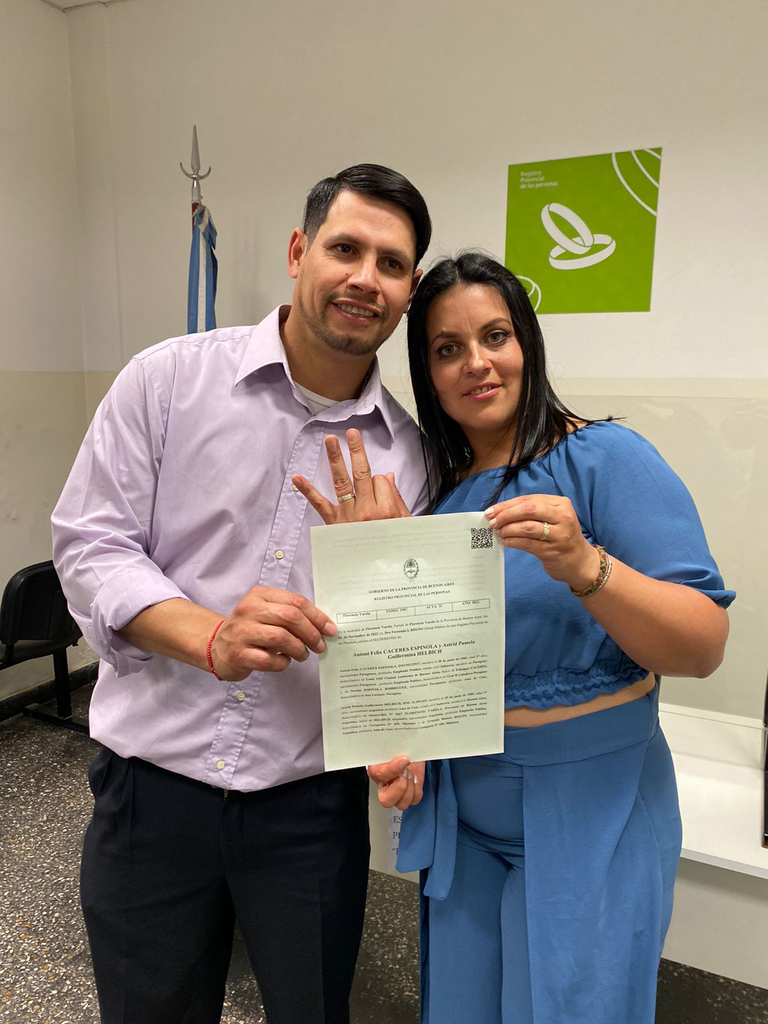 And finally the most precious paper, where the wedding ceremony is recorded, well it has to be captured on paper, because this paper is always required to carry out some formalities.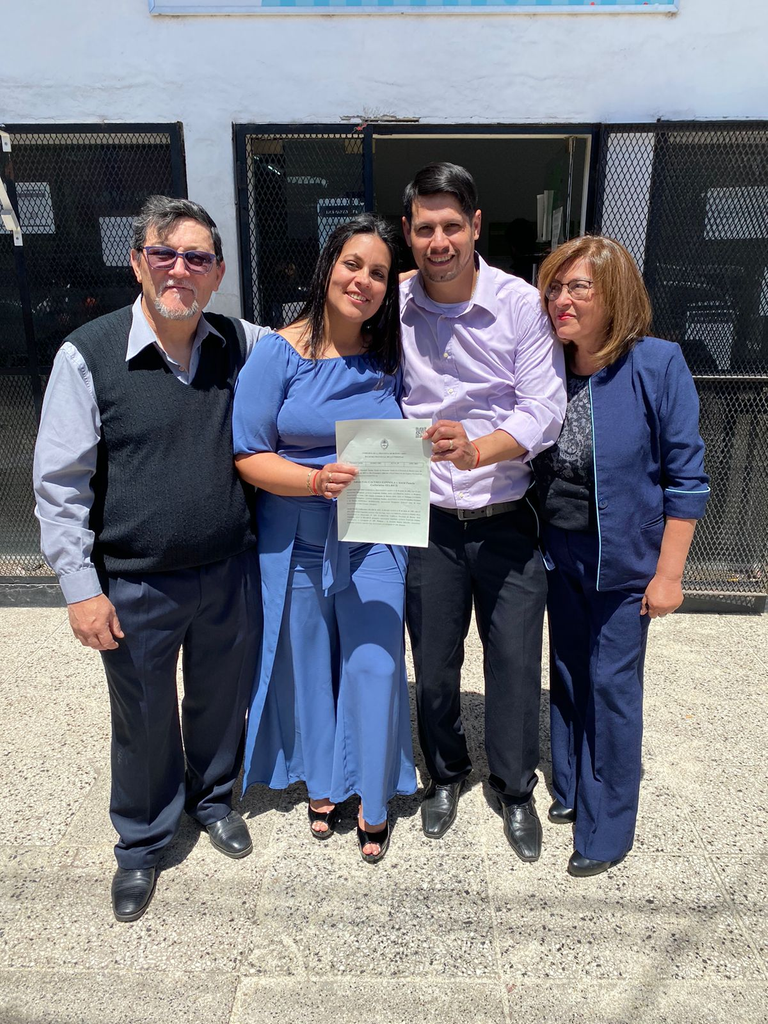 Of course the most important photo after the ceremony, in which I, my daughter, my son-in-law and my wife are very happy for what happened.
THANK YOU VERY MUCH FOR FOLLOWING AND READING ME, HAVE A BLESSED DAY.