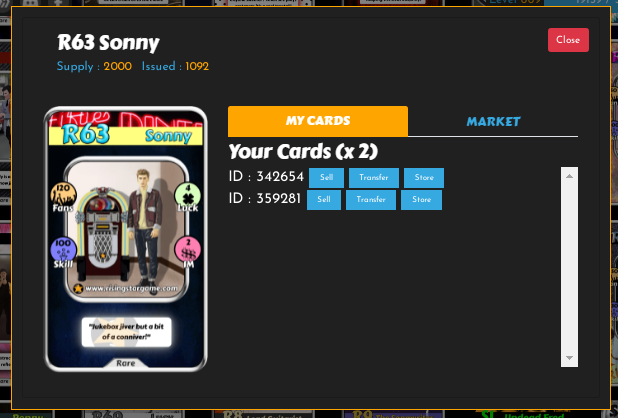 Greetings, my dear players. I invested in another package, even though I am, collecting the million STARBITS to claim my millionaire card. I saw that what I can generate in my missions has dropped a lot, so I was testing everything and between her I bought a package to see if I needed to do that (you must buy at least a weekly package) Although also with the hope of some legendary, but I got that R63 Sony, it's my second of these cards, so it's not bad, at least it adds 120 more fans to my numbers. 28 Nathan, it is a common one that has just come out, but they have already been printed 1577, to find them in the packages and it is my third of this type for the collection.

Saludos, mis estimados jugadores. Invertí en otro paquete, a pesar de que estoy, reuniendo el millón de STARBITS para reclamar mi tarjeta de millonario. Vi que lo que puedo generar en mis misiones ha bajado mucho, así que estaba probando cada cosa y entre ella compré un paquete a ver si era que me faltaba hacer eso (se debe comprar al menos un paquete semanal) Aunque también con esperanza de algún legendario, pero me ha salido esa R63 Sony, es mi segunda de éstas tarjetas, así que no esta mal, al menos suma 120 fans más a mis números. 28 Nathan, es una común que recién acaba de salir, pero ya van 1577 imprimidas, al encontrarlas en los paquetes y es mi tercera de este tipo para la colección.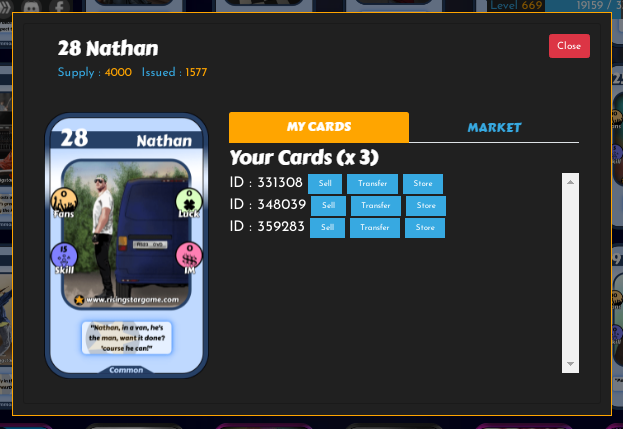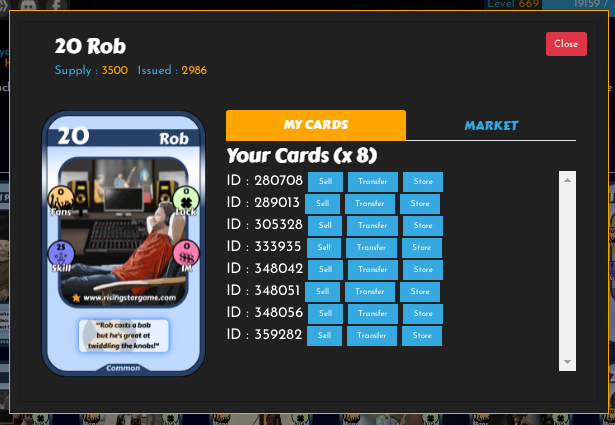 20 Rob (the comfortable man) That sitting in a way that makes her look so relaxed, haha, one of those if I bought a few the other time, and with this I get to 8 of them in my collection. On the other hand, I tried to see how many STARPRO I won with 1000 STARBITS, but that's it, the offers are very high for me and the new player who invests a good amount, does not leave much opportunity for others, but the competition is good for the game already in the long run for everyone, because the prices go up and that attracts new players, I'll just wait for the moment and start making some offers, so I'll wait a while for the rush to win STARPRO to pass, so I dedicate myself to raising the million and then I will analyze which strategy would be better

20 Rob (el hombre cómodo) Ese sentado de una manera que la hace ver tan relajado, jaja, de esos si compré la otra vez unas cuantas, y con esta llegue a 8 de ellas en mi colección. Por otro ldo probé a ver cuántos STARPRO ganaba con 1000 STARBITS, pero que va, las ofertas están muy altas para mi y el nuevo jugador que invierte una buena cantidad, no deja mucha oportunidad pra otros, pero la competencia es buena para el juego y a la larga para todos, porque los precios suben y eso atrae nuevos jugadores, solo esperaré el momento y comenzaré a hacer algunas ofertas, así que esperaré un tiempo que se les pase el apuro por ganar STARPRO, así que me dedico a reunir el millón y luego analizaré qué estrategia sería mejor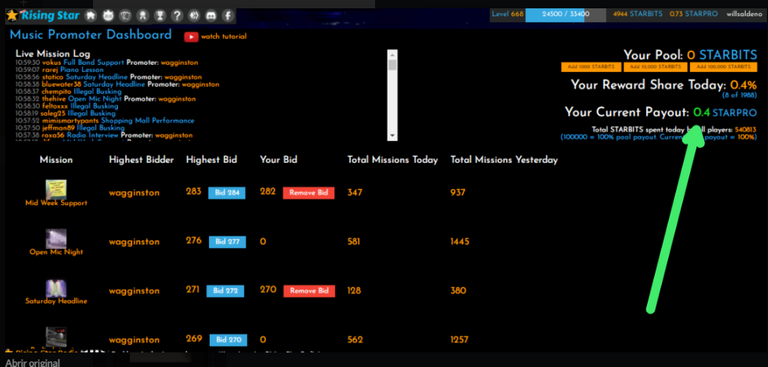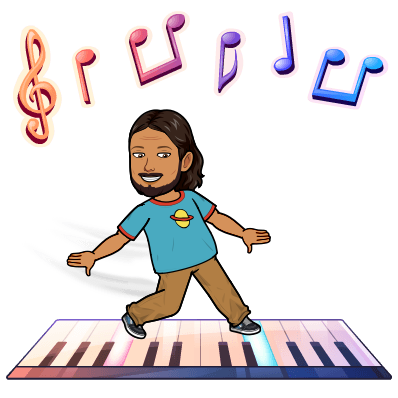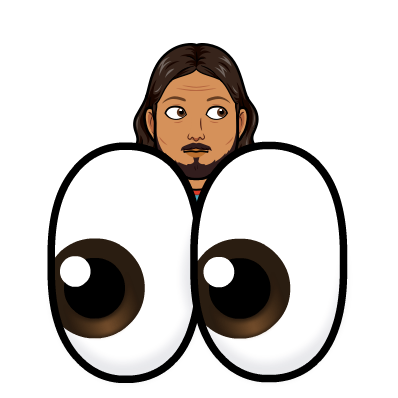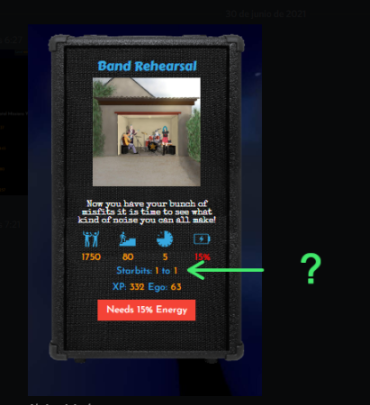 This has been the main reason why I bought the package, I thought that that was what has lowered a lot what I can generate, I did not try several things because of that strange modification, it had not happened to me that the 5-minute missions go down so much Well, I did several things and they remained the same, today I could not do many missions of those short time that are said, so I went to the 15 minutes, but I am affected in my production, maybe it is just a downturn, a cloud in the percentages, I hope that is it and not that they have modified the balance so that we receive less STARBITS, every time I look at something like this the game dCity comes to mind, where they reduced so much what a player can produce that the game is It has gone to the bottom, it is no longer even the shadow of what it was, perhaps that game owner thought that he had the best Hive game and that it could withstand any change so strong, and we all know that it is not like that, the players they just retire and now, although the owner of that game pretended Or correct their mistake a bit, the players don't trust the game anymore, so few invest and if they don't believe me they can ask any other player who was in that other game and you will see, I mention all this so that the owners of Risingstargame take it into account, balance and not hitting players so hard with sudden changes that affect them, it is something that they must consider, those who are in charge of a game. I do not want to sound paranoid, but they are things that you should take into account because in games the balance is delicate and mostly the benefit of the game does not come in control in reducing the production of the players (because if you invest money you want to produce more and if every time they reduce it and you feel that you invest because you do not stop, you only stop investing) Risingstar has been magnificent, because it creates new profits so that the STARBITS are invested or spent, I think that has been their secret, also the amount of cards and that renewal that makes players have to buy new ones, that's what a smart developer should do, create and create more utility or look at other sites that accept their tokens, to create greater demand.

Este ha sido el motivo principal por el que compré el paquete, pensé que era eso lo que ha bajado mucho lo que puedo generar, no se probé varias cosas por esa modificación tan extraña, no me había pasado que las misiones de 5 minutos bajen tanto así, hice varias cosas y seguían igual, hoy no pude hacer muchas misiones de esas de corto tiempo que se digan, así que me pase a las de 15 minutos, pero me veo afectado en mi producción, tal vez solo sea un bajón, una nube en los porcentajes, espero que sea eso y no que hallan modificado el balance para que recibamos menos STARBITS, cada vez que miro algo así me viene a la mente el juego dCity, donde redujeron tanto lo que puede producir un jugador que el juego se ha ido al fondo, ya no es ni la sombra de lo que era, tal vez aquel dueño de juego pensó que tenía el mejor juego de Hive y que este podría aguantar cualquier cambio tan fuerte, y todos sabemos que no es así, los jugadores solo se retiran y ya, aunque el dueño de aquel juego pretendió enmendar un poco su error, ya los jugadores no confían en el juego, así que pocos invierten y si no me creen pueden preguntar a cualquier otro jugador que estuviera en ese otro juego y verán, todo esto lo menciono para que los dueños de Risingstargame lo tomen en cuenta, el equilibrio y no golpear tan fuerte a los jugadores con cambios bruscos que los afecten, es algo que deben considerar, los que llevan las riendas de un juego. No quiero sonar paranoico, pero son cosas que deben tomar en cuenta porque en los juegos el equilibrio es delicado y mayormente el beneficio del juego no vienen en el control en la reducción de la producción de los jugadores (porque si inviertes dinero quieres producir más y si cada vez te lo reducen y sientes que inviertes por no dejas, solo dejas de invertir) Risingstar ha sido magnifico, porque crea nuevas utilidades para que se invierta o se gasten los STARBITS, creo que ese ha sido su secreto, también la cantidad de tarjetas y esa renovación que hace que los jugadores debamos comprar las que van saliendo nuevas, eso es lo que debe hacer un desarrollador inteligente, crear y crear más utilidad o buscar en otros sitios, que acepten sus token, para crear mayor demanda.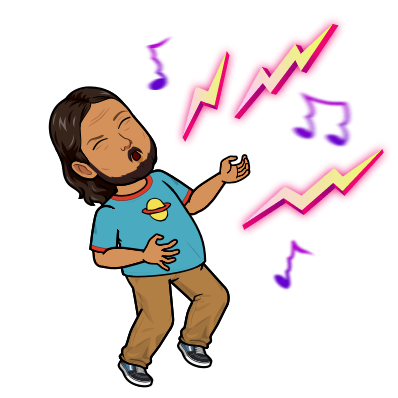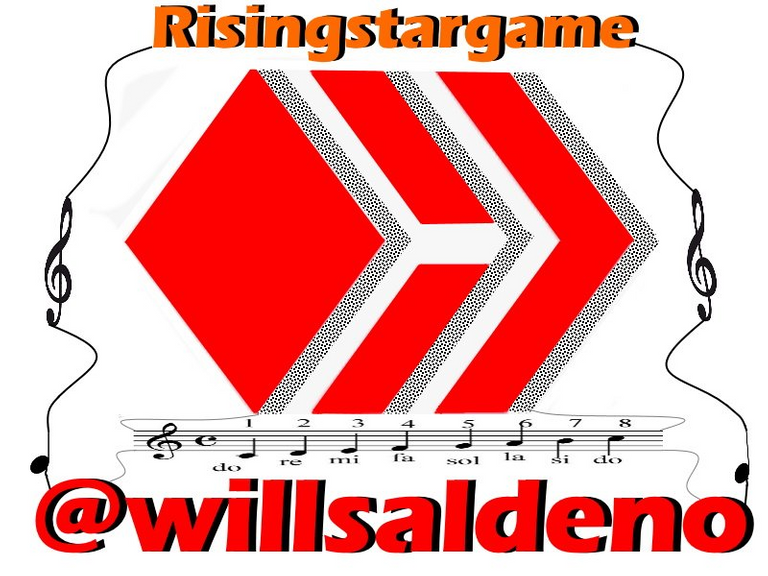 All images are screenshot of the game

Risingstargame and the currency of the token was made in collage style, with the program, Paint.net, to give an idea of ​​a possible currency that is surely made in a very more professional if they do it in the future.

Todas las imágenes son capture de pantalla del juego

Risingstargame y la monedo del token fue realizada a estilo collage, con el programa, Paint.net, para dar una idea de una posible moneda que de seguro la realizan con una manera mucho más profesional si en un futuro ellos la realizan.



Nota-Note
Bilingüe: Que utiliza dos lenguas al mismo nivel o se hace en dos lenguas
Bilingual: That uses two languages ??at the same level or is done in two languages.
Caricaturas: Bitmoji.com