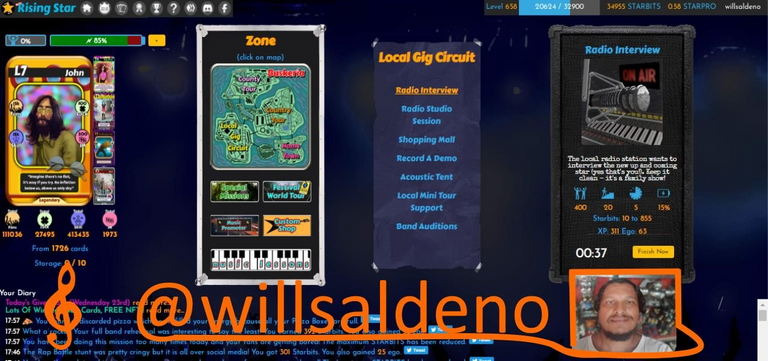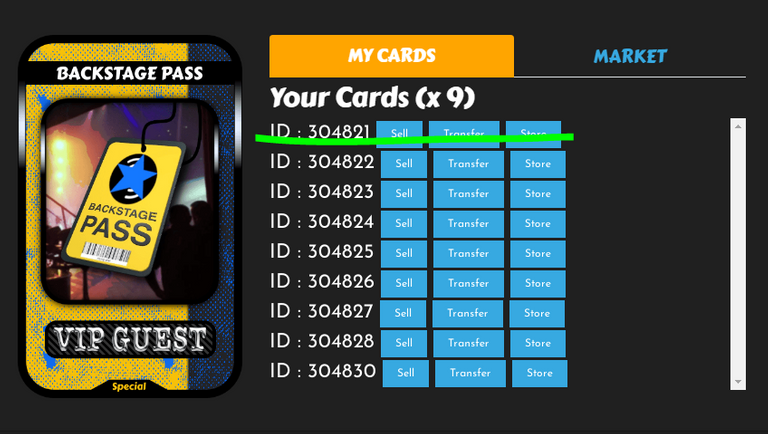 Greetings, my dear players. There are 8 passes left to give away, this time I will give 6 of them to those who do a small task: Make a publication about Risingstargame and share it on a social network. Simple and direct, but with this you will help to spread to attract more people to our ecosystem, as we all know, blockchain games are the future and also attract a lot of new users, so it is advantageous for everyone, since the ecosystem growth benefits us indirectly in some way. I will not give guidelines for its publication or word limits, since as a player with more than 3 years of experience I know that most players have to do many things, because it is not a single activity that we do and most of the time we walk in many sites, the evaluation of the publications as such is left to the curators, I will only check that they meet the requirements that I establish:
1: Write the post from the community
Blockchain Gaming


2: Post should talk about Risimstargame (Free Topic).


3: The deadline is up to 7 days from this publication.


4: It is mandatory to have fun, hahaha (joke)

Saludos, mis estimados jugadores. Quedan 8 pases para regalar, esta vez daré 6 de ellos a los que realicen una pequeña tarea: Hacer una publicación sobre Risingstargame y compartirla en alguna red social. Simple y directo, pero con esto ayudaras a difundir para atraer más personas a nuestro ecosistema, como todos sabemos los juegos en cadenas de bloques son el futuro y además atraen mucho de los nuevos usuario, por lo que es ventajoso para todos, ya que el crecimiento del ecosistema nos beneficia indirectamente de alguna manera. No daré pautas para su publicación ni limites de palabras, ya que como jugador con más de 3 años de experiencia se que la mayoría de jugadores deben hacer muchas cosas, porque no es una sola actividad la que realizamos y la mayoría de veces andamos en muchos sitios, la evaluación de las publicaciones como tal se las dejo a los curadores, yo solo revisaré que cumplan los requisitos que establezco:
1: Escribir la publicación desde la comunidad
Blockchain Gaming


2: La publicación debe hablar sobre Risimstargame (Tema libre).


3: La fecha limite es hasta los 7 días de esta publicación.


4: Es obligatorio divertirse, jajaja (chiste)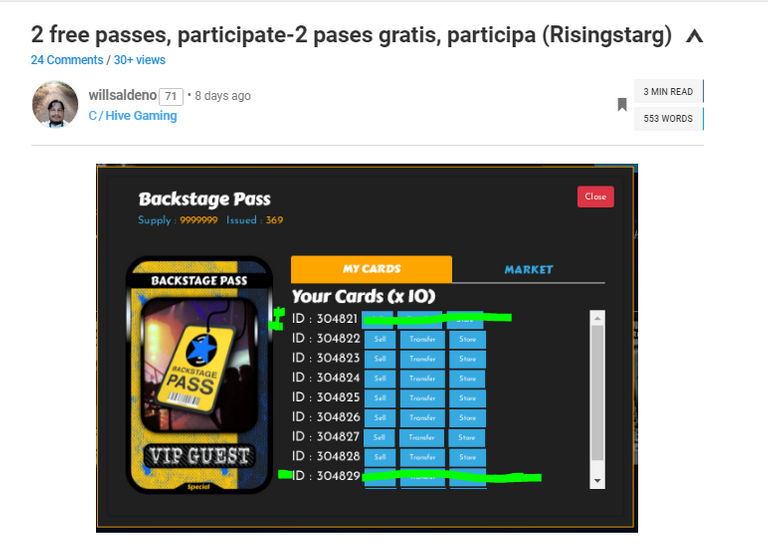 Previous contest Winner: @ ronycool01. Correct answer: Singer John Lennon. for
All the other participants received a prize, those who have participated in my contests know that I like that at least most of them win something by participating (so I hope you participate and have fun) So there is a prize for each of the participants from the previous contest:

Anterior concurso Ganador: @ronycool01. Respuesta correcta: El cantante John Lennon.

Todos los otros participantes, recibieron un premio, los que han participado en mis concursos saben que me gusta que al menos la mayoría gane algo al participar (así que espero participes y te diviertas) Así que allí esta un premio para cada uno de los participantes del anterior concurso:
@fmbs25
@javiss
@skyple
@hili
@m3ss
@alvaro8
@specialfeelings
@tlundy47
@elricmoonslayer
@gorditocambar
@nabets3
@sliferx
@guurry123
@irisworld
@marcrypto666
@eldon1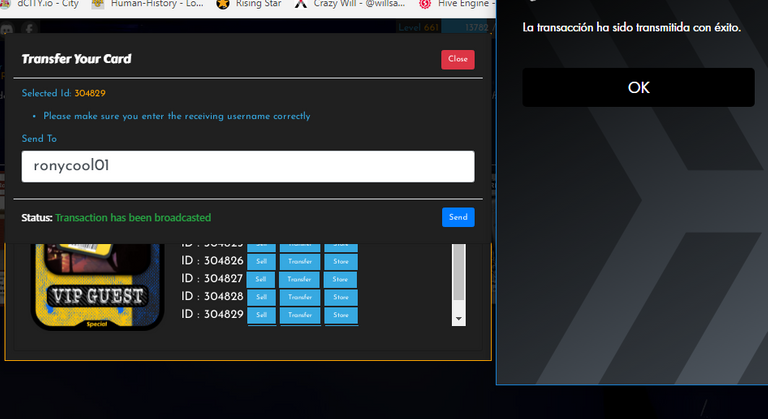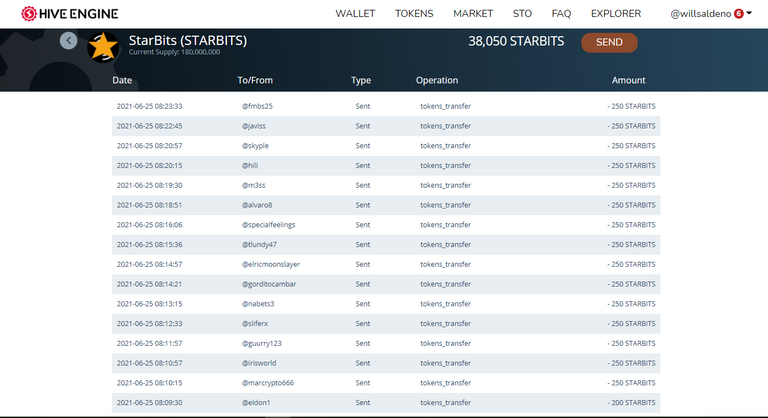 Source


Always remember: That Risinstargame does not accept bots, nor that they play several accounts, but the truth is that it is not necessary, if you invest correctly in the appropriate cards. I always recommend the strategy: Buy the million STARBITS, Get to level 50 doing your missions, to be able to do the millionaire mission and there begin to collect until each time you reach 100,000 STARBITS and buy the promotion of 12 envelopes. Then go buying some cards in the market to grow, and thus you will have better results.

Recuerden siempre: Que Risinstargame no acepta bots, tampoco que jueguen varias cuentas, pero la verdad eso no hace falta, si inviertes correctamente en las tarjetas apropiadas. Yo siempre recomiendo la estrategia: Comprar el millón de STARBITS, Subir a nivel 50 haciendo tus misiones, para poder hacer la misión de millonario y allí comenzar a reunir hasta cada vez llegar a 100 mil STARBITS y comprar la promoción de 12 sobres. Luego ir comprando algunas tarjetas en el mercado para crecer, y así tendrás mejores resultados.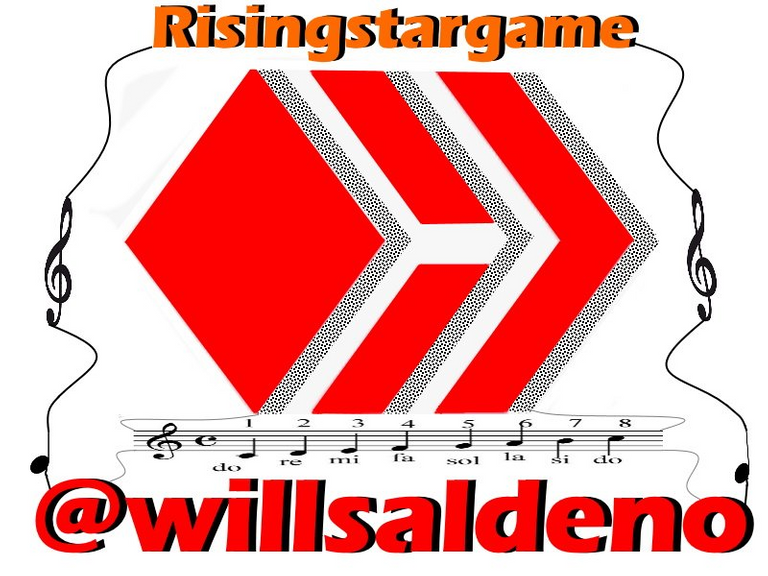 All images are screenshot of the game

Risingstargame and the currency of the token was made in collage style, with the program, Paint.net, to give an idea of ​​a possible currency that is surely made in a very more professional if they do it in the future.

Todas las imágenes son capture de pantalla del juego

Risingstargame y la monedo del token fue realizada a estilo collage, con el programa, Paint.net, para dar una idea de una posible moneda que de seguro la realizan con una manera mucho más profesional si en un futuro ellos la realizan.



Nota-Note
Bilingüe: Que utiliza dos lenguas al mismo nivel o se hace en dos lenguas
Bilingual: That uses two languages ??at the same level or is done in two languages.