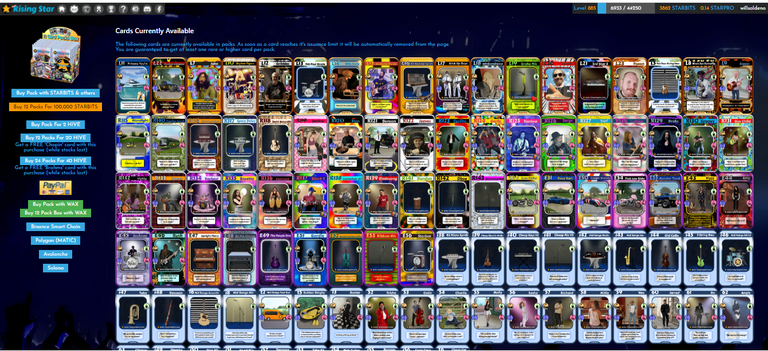 Greetings, my dear earthlings

I invested in a good amount of pack, just to mention these last two days, that I have not shown them, there I will put the images. I invest because I think the game remains stable, I already have about a year playing Risingstargame and you can say that in the end and beginning of the year is where the token drops the most, I think for the season, but as those who follow the discord of the game will have noticed, is entering a good amount of new players that come from a very large group or community of players and that are going to keep coming as those who have entered talk about the good of this game.

Saludos, mis estimados terrícolas

Invertí en una buena cantidad de pack, por solo mencionar éstos dos últimos días, que no los he mostrado, allí les voy a ir poniendo las imágenes. Invierto porque creo que el juego se mantiene estable, yo ya tengo cerca de un año jugando Risingstargame y se puede decir que en el final y comienzo de año es donde baja más el token, creo que por la temporada, pero como los que siguen el discord del juego habrán notado, esta entrando una buena cantidad de nuevos jugadores que vienen de un grupo o comunidad de jugadores muy grande y que se van a seguir llegando a medida que los que han entrado hablen de lo bueno de este juego.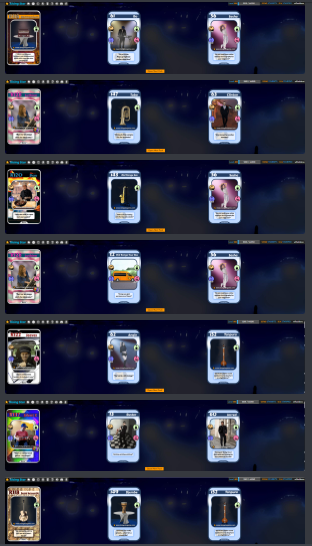 Although yesterday and today I was not lucky, as I did not find an epic and less legendary, as you know we always look for when opening the envelopes of NFT, I will not lie, I bought a lot of pack hoping to find something magnificent, will be for the next. It is worth mentioning my John, the most important legendary NFT in the game, I found it when I bought a single package to the game, haha, that time I was lucky.

Aunque ayer y hoy no tuve suerte, ya que no encontré ni una épica y menos legendaria, como saben eso buscamos siempre al abrir los sobres de NFT, no voy a mentir, compré una gran cantidad de pack con la esperanza de encontrar algo magnifico, será para la próxima. Cabe destacar mi mi John, la NFT legendaria más importante del juego, la encontré al comprar un solo paquete al juego, jaja, esa vez si que tuve suerte.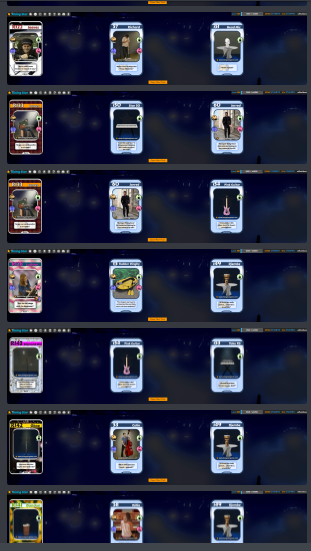 Very rarely I buy a good amount of packages without leaving at least one vehicle (Now they are more difficult because they are very few compared to artists he instruments)But well, now I'll wait a while without buying large quantities of packages to see if my luck changes, I'm one of the believers in luck and I'm not on the best streak right now, I'll expect it to change.

Muy rara vez compro una buena cantidad de paquetes sin que me salga al menos un vehículo (Ahora están más difícil porque son muy pocos en comparación con artistas he instrumentos)Pero bueno, ahora esperaré un buen rato sin comprar grandes cantidades de paquetes a ver si cambia mi suerte, soy de los creyentes en la suerte y no ando en la mejor racha en este momento, esperaré que cambie.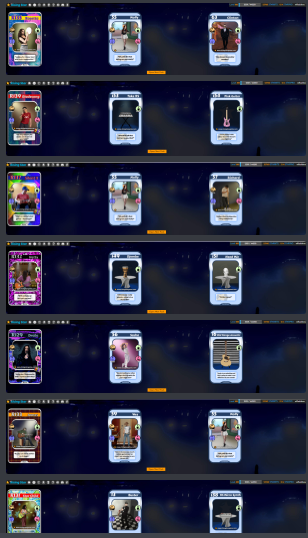 I know that the new players will continue to increase, since when they know the game and see its potential they will comment to their friends, I have tried the truth and I am in a few, in addition to having been lost in some that were only a pyramid and I lost my investment. So I hope and have faith that Risingstargame will continue as it has all this time, with that balance that has made it last. Although I believe the game is still young, by the way its owners have handled things, always with the intention of making it durable.

Se que las jugadores nuevos van a seguir, aumentando ya que al conocer el juego y ver su potencial van a comentar a sus amigos, la verdad he probado y estoy en unos cuantos, además de haber quedado con perdidas en algunos que solo fueron una pirámide y perdí mi inversión. Así que espero y tengo fe que Risingstargame siga como todo este tiempo, con ese equilibrio que lo ha hecho perdurar. Aunque creo que el juego es aun joven, por la forma como sus dueños han llevado las cosas, siempre con la intención de que sea perdurable.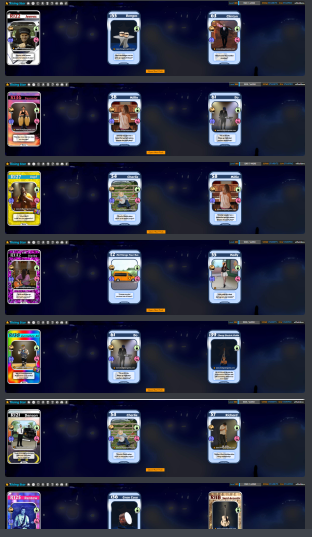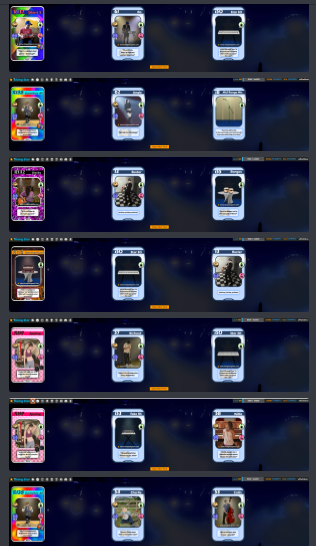 To give you an idea the game has even its own label, where if a player is a musician, he can record his own single and sell it as an NFT, are so many things that this game offers and I know that new things are coming that will keep it growing to take the first place worldwide among all the games, although for me it is the best game that exists, as it changes my life and that of my family.

Para que tengan una idea el juego tiene hasta su propia disquera, donde si un jugador es músico, puede llegar a grabar su propio sencillo y venderlo como un NFT, son tantas cosas que este juego ofrece y se que vienen cosas nuevas que harán que siga creciendo para tomar el primer puesto mundial entre todos los juegos, aunque para mi es el mejor juego que existe, ya que cambio mi vida y la de mi familia.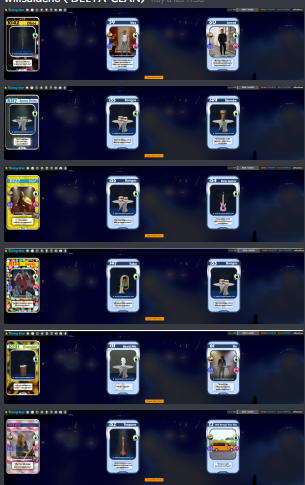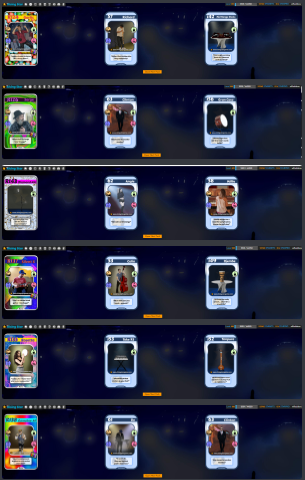 Down there I continue to show the images, for those who want to see what was coming out in the other packs, although I have about 24 pack that I did not capture the screen, since I tried to see if in that way I uncovered faster and changed the surte, haha.

Allí abajo les sigo mostrando las imágenes, para los que quieran ver lo que fue saliendo en los otros pack, aunque ubo unos 24 pack que no hice capture de pantalla, ya que probé a ver si de esa forma destapaba más rápido y cambiaba la surte, jajaja.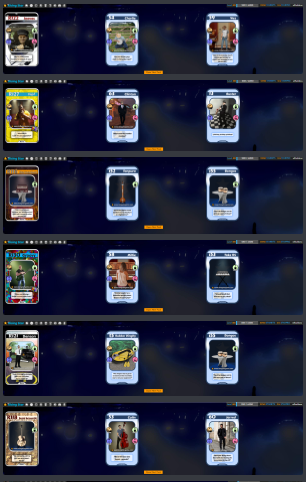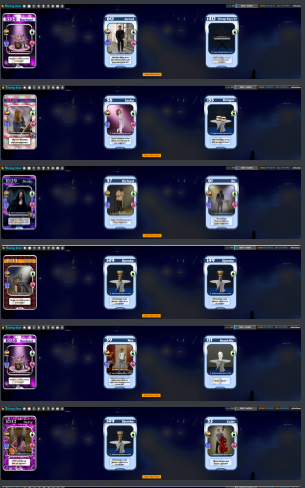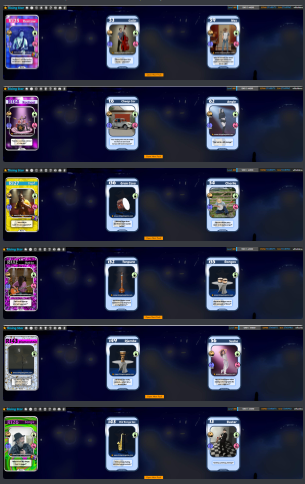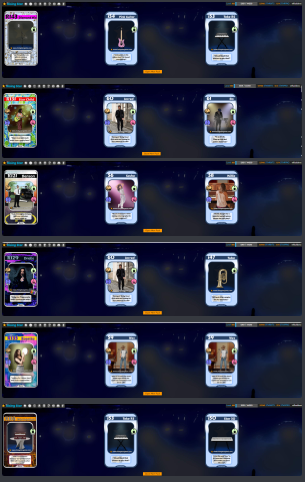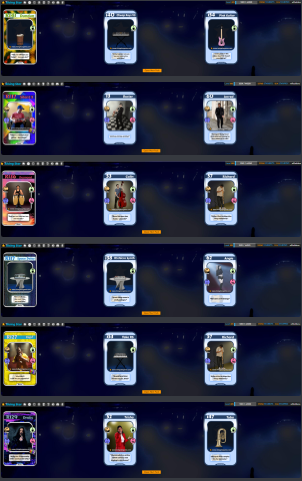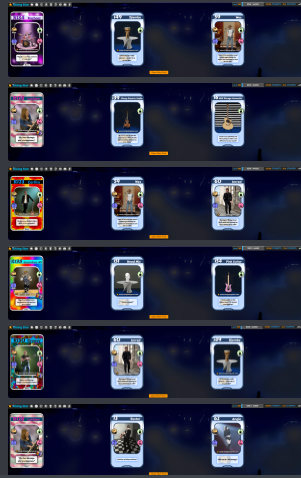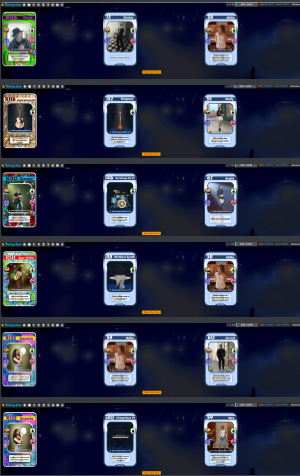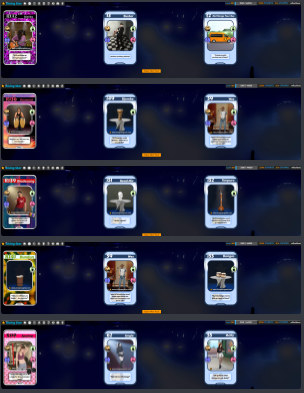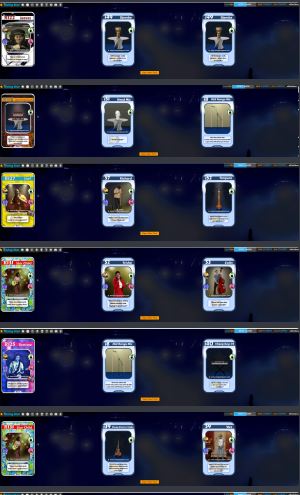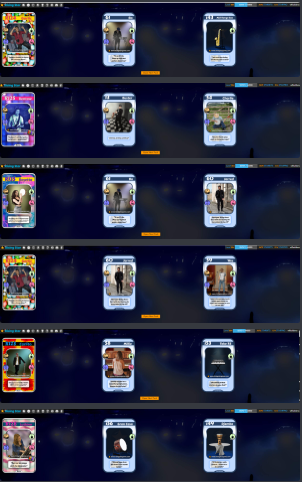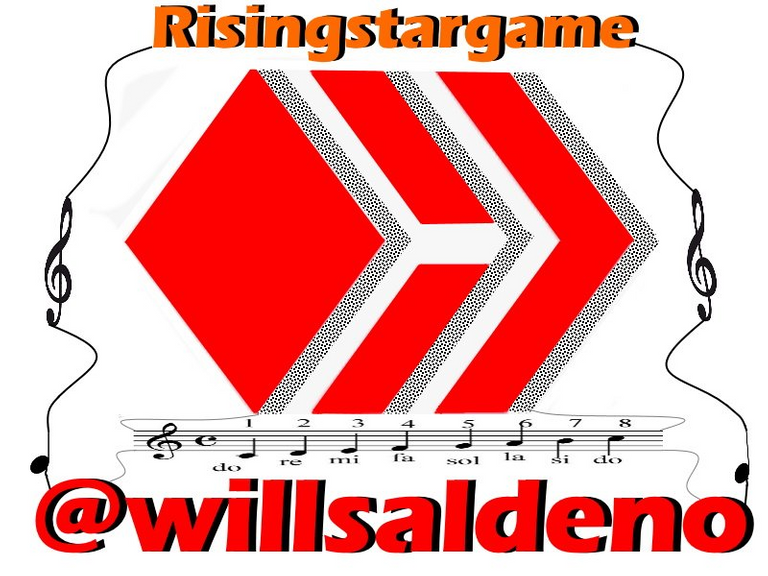 All images are screenshot of the game

Risingstargame and the currency of the token was made in collage style, with the program, Paint.net, to give an idea of ​​a possible currency that is surely made in a very more professional if they do it in the future.

Todas las imágenes son capture de pantalla del juego

Risingstargame y la monedo del token fue realizada a estilo collage, con el programa, Paint.net, para dar una idea de una posible moneda que de seguro la realizan con una manera mucho más profesional si en un futuro ellos la realizan.



Nota-Note
Bilingüe: Que utiliza dos lenguas al mismo nivel o se hace en dos lenguas
Bilingual: That uses two languages ??at the same level or is done in two languages.